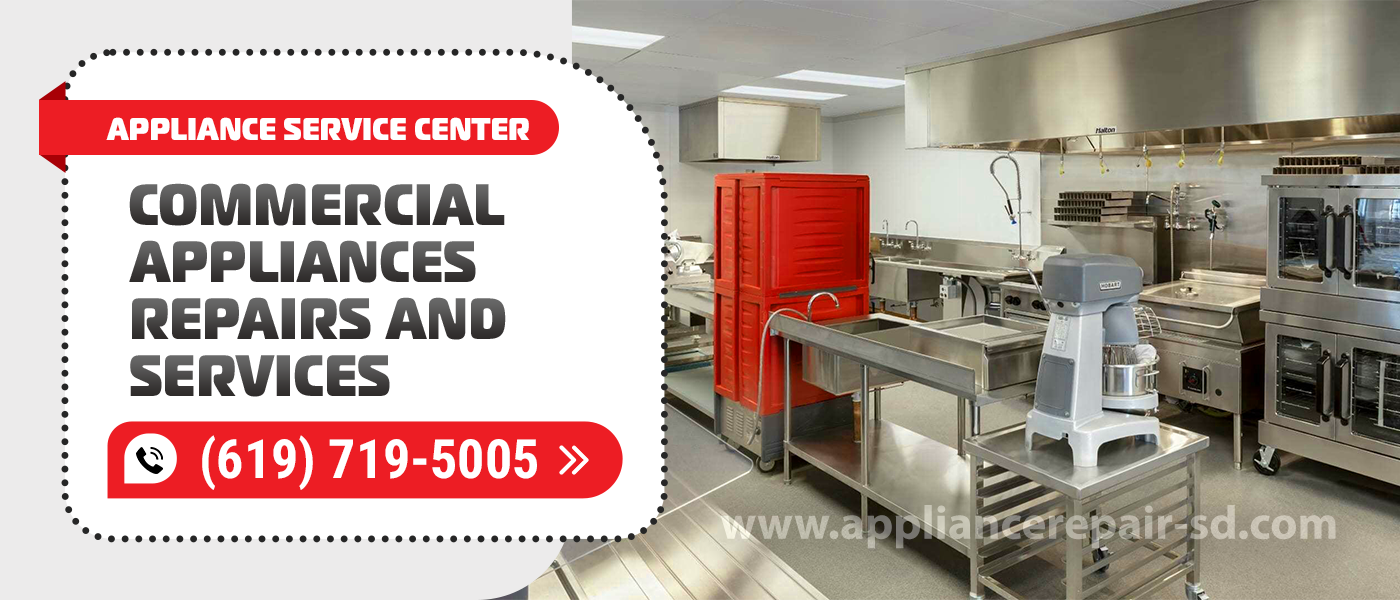 Commercial Appliances Repair Service
The Appliance Service Center specialists are well versed in both residential and commercial appliances. Order Commercial Appliances Repair in San Diego County to put your equipment in the hands of real professionals. Our technicians have been working with such things for more than 20 years. The company was opened in 2001. Extensive experience allows experts to quickly find the cause and breakdown and eliminate it in a short time.
You can order Commercial Appliances Repairs and Services if you have heating, air conditioning or a microwave. We efficiently repair refrigerators, freezers and wine coolers. You can trust us with your hood, oven, air conditioner and many other appliances. Our experts are able to repair equipment from all popular manufacturers. We work with appliances of any year of manufacture.
No matter what kind of breakdown you have, you can safely order Commercial Appliances Repair. Our technicians carry out repairs of any complexity. There is no such breakdown that we couldn't eliminate. Only in rare cases do we recommend the customer to buy new equipment. This happens if the repair cost is too high. In such situations, it is really better to buy a new appliance.
You can count on our support in such cases too. Our technician will help you choose a new model. He will take into account all your wishes, the available budget and the features of the equipment that is out of order.
If a technician makes repairs, you will receive a quality guarantee. We provide a 90-day warranty to every customer who uses Commercial Appliances Repairs and Service. If the breakdown occurs again within three months, you can count on a free repair. In addition, we provide a 12-month warranty on new parts. We are fully confident in their high quality, as we only buy original products with certificates.
We recommend reading the reviews of customers who have already used Commercial Appliances Repairs. After that, you will be convinced that we work professionally and delight people with many benefits.
What else do you need to know about our company?
Our experts are able to work even with the most modern appliances. They attend refresher courses every 6 months. We mean trainings that are held at manufacturers' factories. Specialists work with the latest equipment with their own hands and gain invaluable experience.
We pleasantly surprise customers who use Commercial Appliances Repairs and Service with a high speed of work. Our company buys a large number of spare parts for such equipment in advance. Thanks to this, we don't need to waste our client's time waiting for delivery each time. In 90% of cases, the technician completes the repair on the same day.
Order Commercial Appliances Repairs to get professional help as soon as possible. In 95% of cases, a specialist arrives at the specified address on the same day. Our company works seven days a week. We are ready to accept your application on any of the 365 days a year. The manager will listen to your complaints and send a technician to you. He will quickly diagnose and tell you what went wrong. After that, the expert will quickly solve your problem, using all his skills and experience.
How to use the services of our company
To order Commercial Appliances Repair and Service, call us. You can find the phone number of our company on the website. Take a few minutes to tell our employee about the breakdown. There is another way to order a repair. You need to fill out the feedback form, leaving your phone number here. The Appliance Service Center manager will call you and have a short conversation. Tell the specialist your address and choose a time when it will be convenient for you to meet the technician at your place.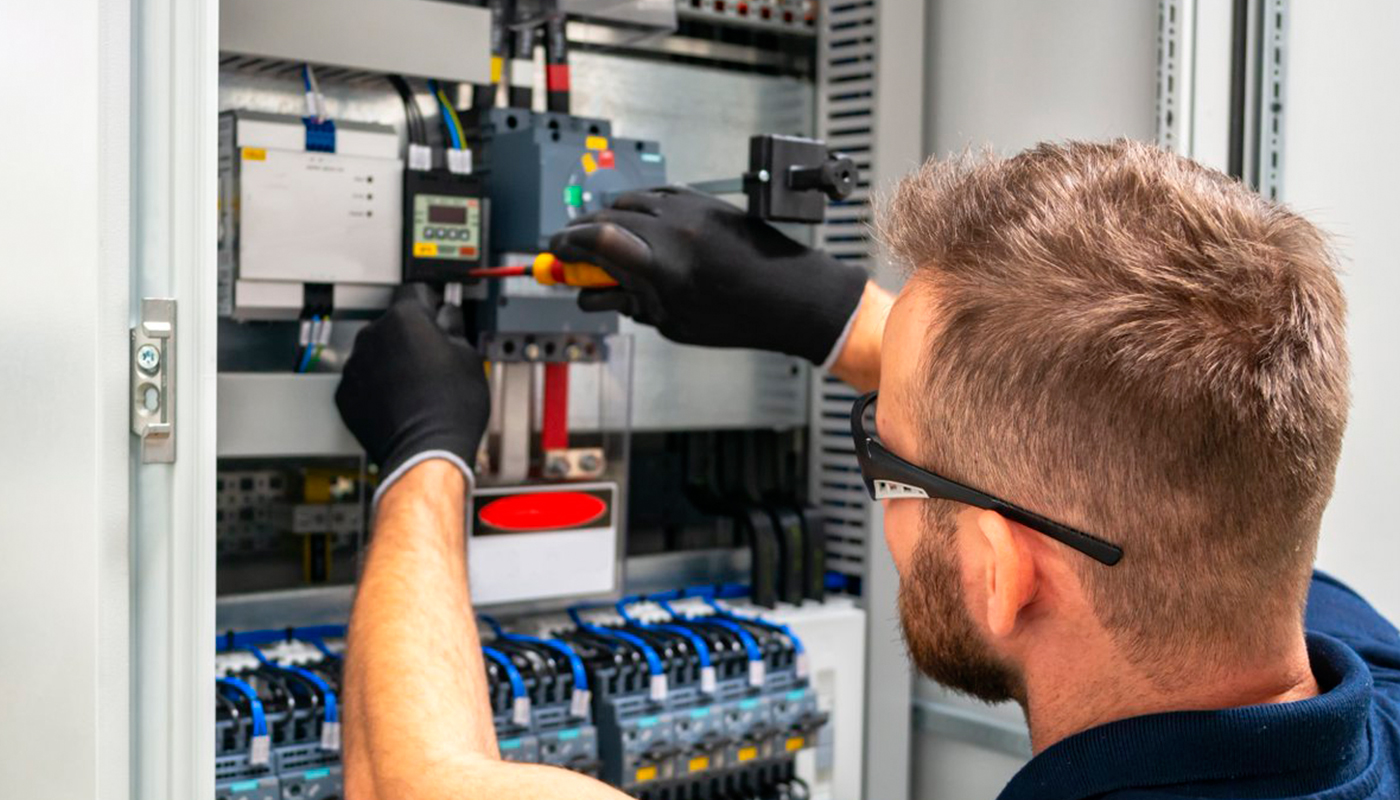 We use only professional equipment and tools, original spare parts, and high-quality consumables. Our technicians have 20 years of experience working with all types of household appliances from well-known brands. Specialists constantly improve their skills to provide you with high-quality services.
Choose the brand of your Appliances
Frequently Asked Questions
You have two ways to get more information about our company. The first way is to read the answers to frequently asked questions below. The second way is to call us and ask questions in person. Our specialist is ready to conduct a personal consultation for you. Let's move on to the list of the most popular questions.
Our experts are able to repair a large number of such appliances. This list includes fridges, freezers, air conditioners, ovens. Technicians restore ovens, wine coolers, dishwashers, washing machines and so on. It doesn't matter to us how sophisticated and modern your equipment is. You can safely order Commercial appliances repair. In addition, the nature and complexity of the breakdown doesn't matter. Our experts are able to eliminate all types of malfunctions. Thanks to the professionalism of our experts, customers speak very positively about our company. You can find a lot of reviews on Google and Yelp.
Yes, you can call us, and our technician will come to you after some time. You have the opportunity to order Commercial appliances repair if you have air conditioning, heating, oven or microwave. We are ready to help you if the refrigerator, freezer, wine cooler or range is out of order. And this is not the whole list of equipment with which we work. Our specialists repair all equipment from popular manufacturers. In addition, to order a repair, you can fill out the feedback form. You need to leave your details here. If you choose this option, our employee will call you in 1-3 minutes. You will need to tell us briefly about the breakdown that is causing you inconvenience. The manager will ask you to provide your address. At the end, you will need to choose the time when it is convenient for you to meet with the technician.
The high speed of work of our professionals is a reason for the pride of our company. Technicians cope with the repair really in the shortest possible time. That is why we are appreciated by customers who need urgent repairs. If you contact us for help, most likely, an expert will fix a breakdown on the same day. This happens in 90% of cases. Our specialists meet such deadlines, even if it becomes necessary to replace the spare part. The fact is that we buy in advance a large number of spare parts for different appliances. This allows us to save time for our clients.