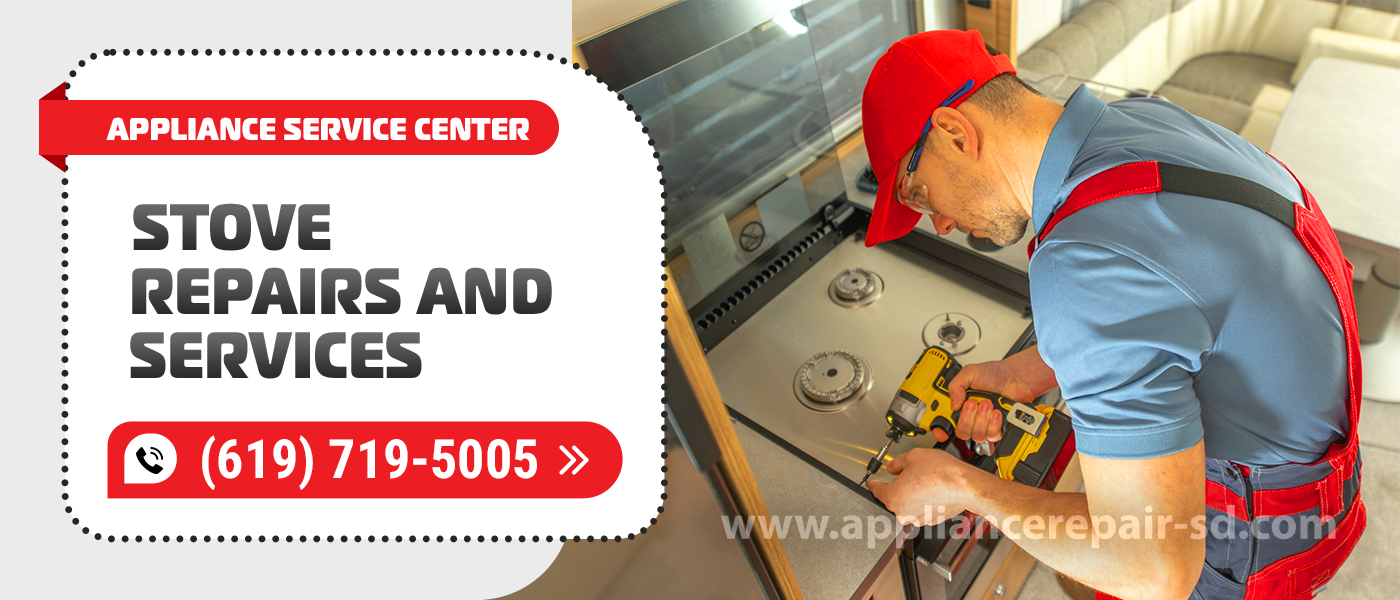 The Appliance Service Center specialists know how to properly repair literally any stove. Our technicians work with commercial and residential appliances. We restore equipment of any year of production and with any technical characteristics. We have real all-rounders! You can order Stove Repair in San Diego County and get a guaranteed quality repair. It will definitely be done quickly.
We recommend ordering Stove Repairs and Services as early as possible. In this case, you will avoid the progression of the breakdown. The sooner you seek help, the better the prognosis will be. Our specialists carry out repairs of any complexity. Technicians saw all possible breakdowns and always found a way out of the situation.
If you want to order Stove Repair, you will need to have a short telephone conversation with our manager. The specialist will try to understand what the cause of your problem is. Sometimes we come to the conclusion that the owner of the appliance can solve this problem with his own hands. In this case, we save the client money and provide instructions remotely.
In addition, in some cases the cost of repairs is higher than the price of buying a new stove. We inform the client about this. The technician will help you choose a new model if you wish. You can also ask a specialist to uninstall the old appliance and install a new one. Customers who order Stove Repair and Service can count on comprehensive assistance from our employees.
Each client who uses Stove Repairs receives a quality guarantee. Firstly, it is a 90-day warranty on the repair itself. If the breakdown occurs again in the near future, you will receive free help. Secondly, customers receive a 12-month warranty on newly installed parts. If the part fails, the replacement will be carried out free of charge. However, such situations almost never occur. We use only original spare parts with certificates.
About other advantages of our company
Customers who order Stove Repair and Service receive assistance from truly experienced professionals. Our employees have been doing their job since 2001. More than 20 years of experience allows technicians to perform tasks with virtuosity.
In addition, we employ only certified professionals. They have all the necessary documents. Thanks to this, you can be sure of the high level of specialists. By the way, each employee is insured.
If you use our services, you will save a lot of personal time. In 90% of cases, repairs are completed on the same day. To meet tight deadlines, we don't sacrifice quality. The fact is that specialists have all the necessary tools and spare parts. The material and technical base allows technicians to quickly solve customer problems.
The expert almost always arrives to the client who ordered Stove Repairs on the same day. To be more precise, this happens in 95% of cases. If you need urgent repairs, our company will exceed your expectations.
Some customers may qualify for a discount. If you have used our services before, you will receive a 15% discount. Customers who apply online receive a $25 discount. We have a special offer for seniors and veterans: $30 off.
How to order a repair from our company
If you would like to use Stove Repair and Service, contact us by phone. The phone number of our company is listed on the website. You can call us any day, including holidays. You can also fill out a feedback form. In this case, the Appliance Service Center manager will call you. He will ask you to briefly describe the situation that you have. You will need to name your stove model. In addition, the manager will ask you to indicate your address and choose the time when it will be convenient for you to meet the technician at your place.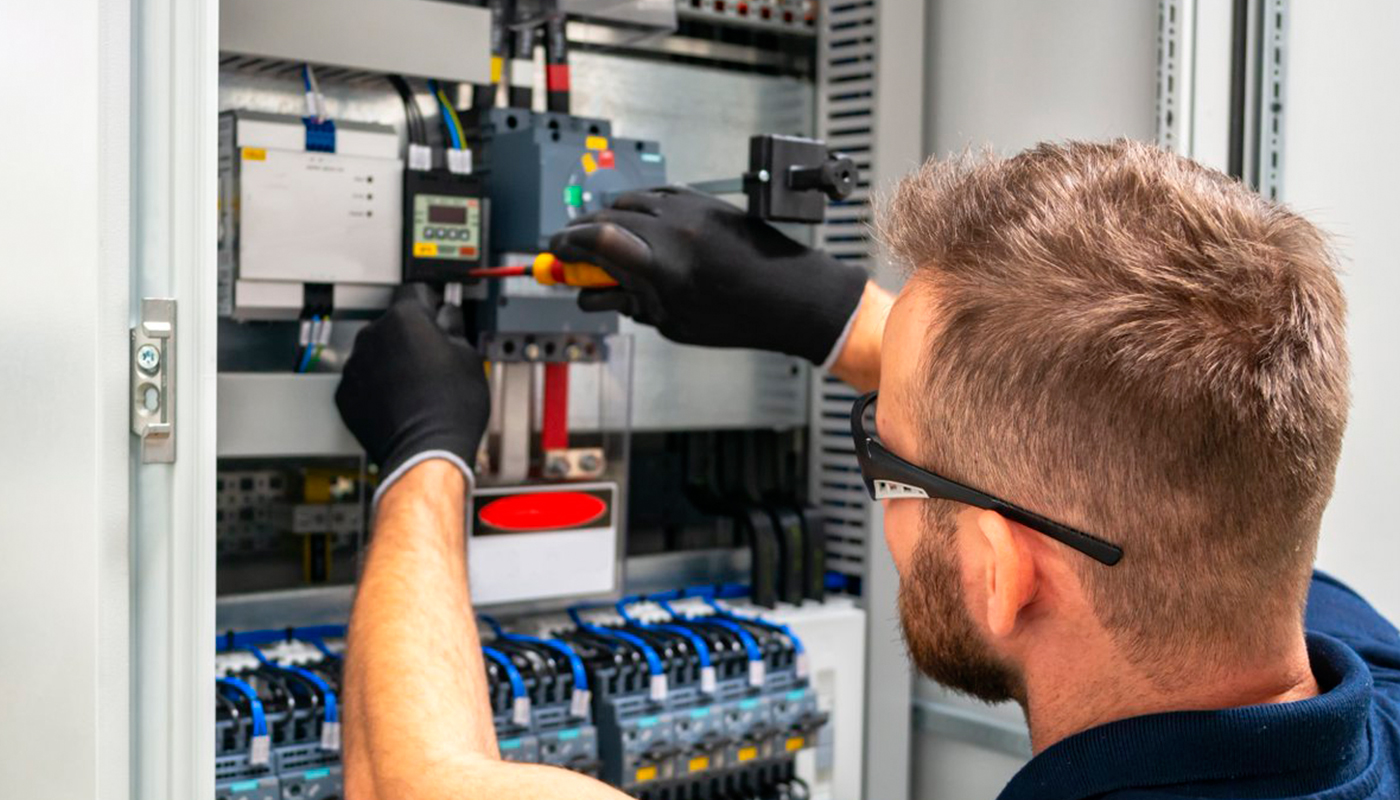 We use only professional equipment and tools, original spare parts, and high-quality consumables. Our technicians have 20 years of experience working with all types of household appliances from well-known brands. Specialists constantly improve their skills to provide you with high-quality services.
Choose the brand of your Stove
Frequently Asked Questions
If you have any questions, you can call us and ask them. However, first we advise you to read answers to the most popular questions. Perhaps you will save time and find the information you need here.
All our clients receive such repair. We are fully confident that our technician will professionally cope with his task. Thanks to this, we provide a guarantee of quality to each client. If our experts restore the part that failed, you will receive a 90-day warranty for the work performed. If a technician replaces a broken part, you will receive a 12-month warranty on the new part. Order stove repair and be sure that your equipment will work reliably again. Even if there is some kind of trouble in the future, you can count on our support.
Our specialists have everything they need to complete their tasks very quickly. Firstly, it's experience. Technicians have been doing repairs since 2001. Secondly, we are talking about a large number of repair tools, as well as parts for stove repair and other equipment. Order a stove repair and you will most likely be able to use your appliance again the same day. In 90% of cases, our technicians spend only a few hours on repairs. This is great news for customers who need urgent repairs or just like to save their time.
As mentioned above, we hire only experienced professionals. We have specialists who have been repairing commercial and residential appliances for many years. Each technician has a certificate. This is a document that confirms that the experts have all the necessary skills. In addition, each employee of our company has insurance. If you want to get the help of the best professionals in our region, you should definitely contact our company for help. Would you like to know more about our technicians? Call us and our manager will consult you.