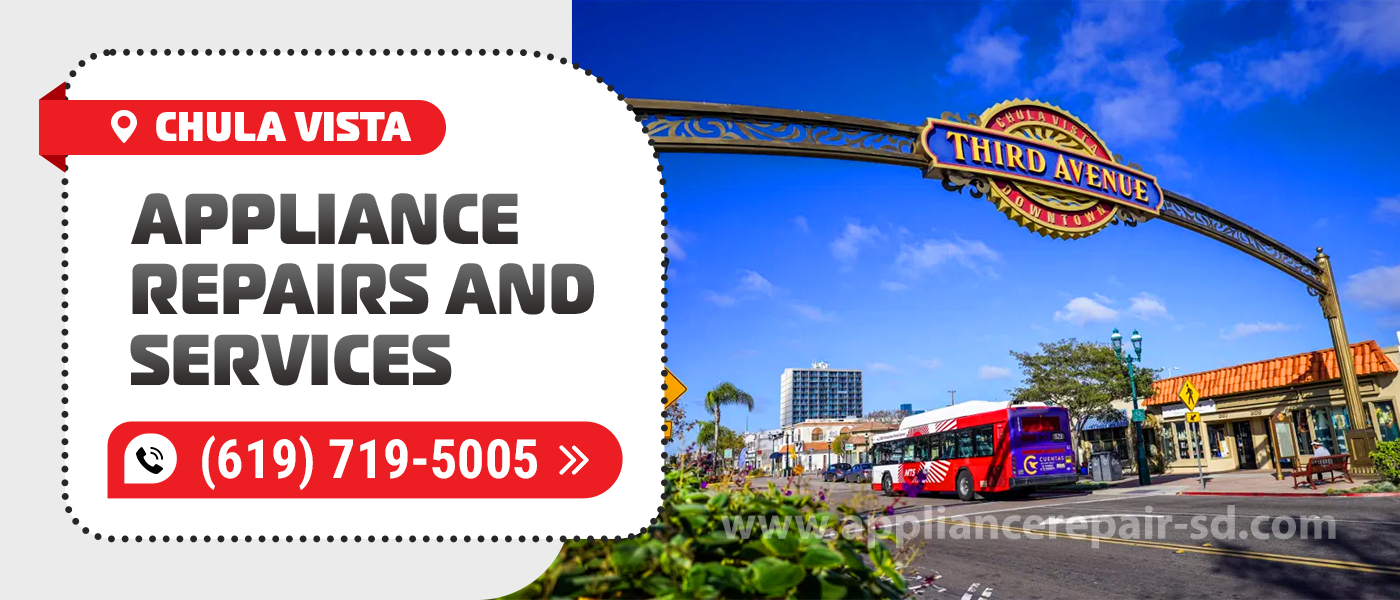 Chula Vista Appliance Repair
If you use any appliances, you need a company that professionally repairs that equipment. We recommend using the services of the Appliance Service Center. We have been performing Appliance Repair in Chula Vista, CA since 2001. More than 20 years of experience is a great advantage of our employees. Technicians know how to approach almost any equipment.
You can use Chula Vista Appliance Repair and Service if you have a washing machine, refrigerator, freezer, microwave or air conditioner. We can help you if you are using a wine cooler, range, stove and so on. For our technicians, it doesn't matter when your equipment was manufactured and what technical characteristics it has.
Our technicians carry out Chula Vista Appliance Repair effectively because they have been extensively trained. Moreover, specialists continue to improve their skills even now. They attend trainings that are held at manufacturers' factories. These are very effective training courses. Technicians attend these training events every 6 months.
We work officially. The specialists who carry out Appliance Repair in Chula Vista, CA are certified and licensed. In addition, each employee of our company is insured.
Each client who turns to us for help receives a 90-day warranty. If a technician installs a new part on your equipment, you will receive a 12-month warranty on that part. If a spare part fails (this happens extremely rarely), our technician will definitely help you.
You can order Chula Vista Appliance Repair and Service by phone. The manager will conduct a personal consultation for you. Sometimes the owners of the equipment can solve the problem on their own. In this case, the manager will save you money by providing you with useful instructions. If necessary, a specialist will send a technician to your address.
You can find a useful source of information about our company on the Internet. We mean Google and Yelp. There are many testimonials from customers who have used Appliance Repair in Chula Vista, CA. After reviewing this information, you will learn firsthand about the advantages that our company has.
About other advantages of our company
Clients like how quickly our specialists complete their work. Technicians take with them a lot of spare parts for equipment, as well as tools for repair and diagnostics. If a situation arises when a specialist doesn't have the necessary spare part with him, he just needs to go to the warehouse. The technician spends quite a bit of time on this.
Statistics show that in 90% of cases, a specialist completes repairs on the same day. High speed of work is one of our main priorities. If you have complex and large equipment, we will send several technicians to you. They will definitely solve your problem quickly and efficiently.
We have a system of discounts. If you have used our services before, you will receive a 15% discount. If you order Appliance Repair in Chula Vista, CA online, we will give you a $25 discount. Seniors and veterans can take advantage of the special offer $30 off.
If you have additional questions about the work of our company, you can call us by phone. The specialist will conduct a personal consultation for you and provide you with all the necessary information.
How to use the services of our company
To order Chula Vista Appliance Repair and Service, you only need to make one phone call. You can find the phone number of our company on the website. You can also fill out the feedback form by leaving your details here. The Appliance Service Center manager will contact you. You will need to briefly describe your problem. The specialist will offer you to choose the time when it will be convenient for you to meet the technician at your place. The expert will quickly diagnose and tell you exactly what is broken in your equipment. After that, the technician will quickly solve the problem.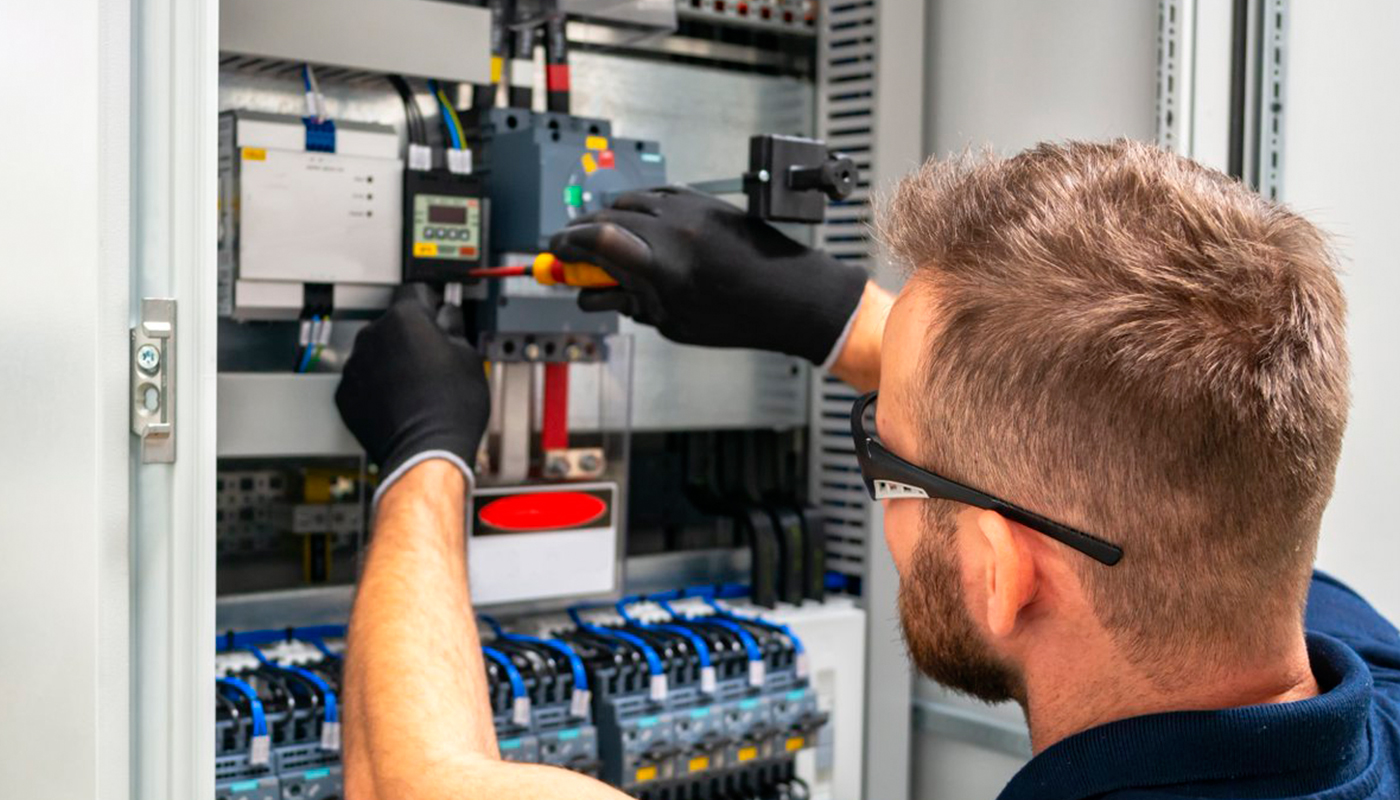 We use only professional equipment and tools, original spare parts, and high-quality consumables. Our technicians have 20 years of experience working with all types of household appliances from well-known brands. Specialists constantly improve their skills to provide you with high-quality services.
Appliances Repair services in Chula Vista
Here are the appliances we repair. Did you find what you need on the list? Contact us, order a repair, get a high-level service and a quality guarantee. A company with over 20 years of experience at your service!
Frequently Asked Questions
You have questions? First, look at the most popular ones. If you can`t find the information you need here, give us a call.
To order Fridge repair, you need to contact us by phone. You can find the phone number of our company on our website. You can call us at any convenient day. Our company operates all year round. A conversation with our employee will last only a few minutes. If you want to use San Diego appliance repair, you will need to briefly describe your problem. Tell us about the breakdown and the consequences of this problem. You will also need to name your equipment model and manufacturer.
Our specialists do everything possible so that customers don't have to wait long. People who order Dryer repair or any other service usually get help the same day. Our technician can arrive at the client's place within a few hours in 95% of cases. To order a San Diego appliance repair, you need to tell our employee your address and wait a few hours. We employ only punctual technicians. Be ready to meet the expert at your place exactly at the agreed time.
You can order Washer repair in any situation, as our company carries out repairs of any complexity. Drum breakage is one of the problems we can solve. The specialist will diagnose and find the cause of the malfunction. He will inspect the drum and the washing machine. After that, the technician will quickly solve your problem. We guarantee you that if you order San Diego appliance repair, you won't have to wait long. Very soon you will be able to fully use your washing machine again. This applies to all other residential or commercial appliances.