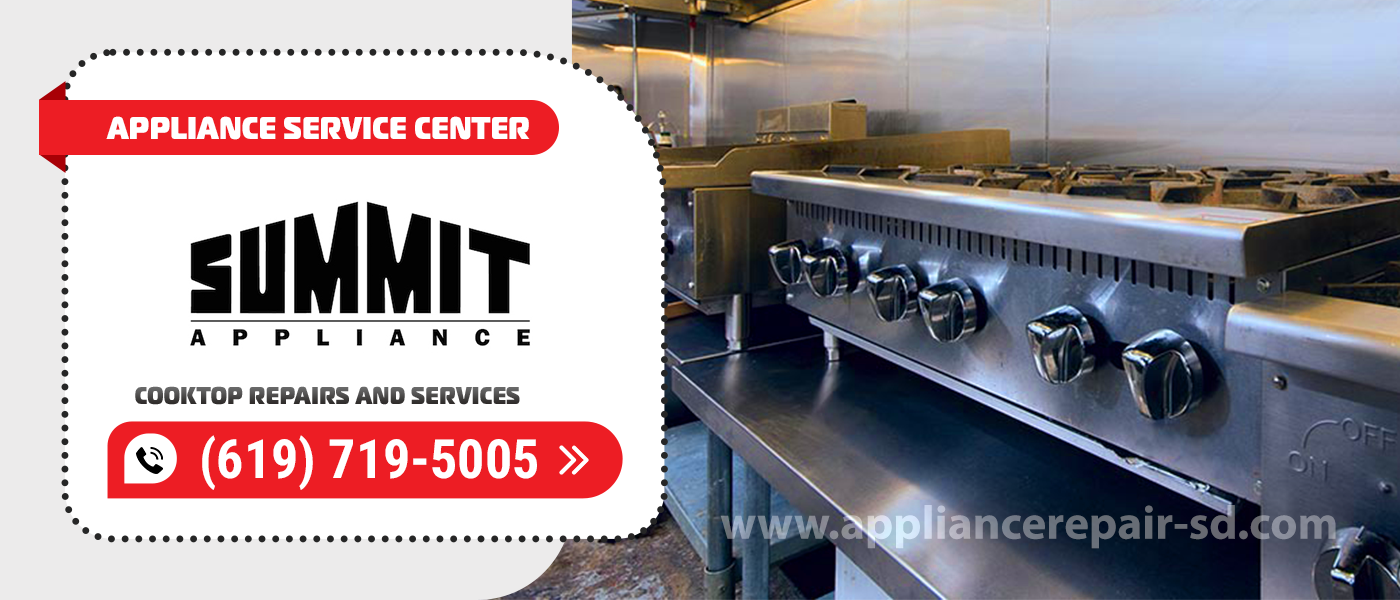 Summit Appliance Cooktop Repair
Your Summit Appliance cooktop has malfunctioned. And you don't know what to do? First of all, do not try to fix it yourself. And secondly – contact a professional service center. Appliance Service Center since 2001 is engaged in professional and quality repair of various appliances. All you must do is call our technician and he or she will promptly perform Summit Appliance Cooktop Repair in San Diego County. It is in our power to restore your comfort that you are used to.
There are many products on the market from world-renowned brands that are trusted by customers. One such brand is Summit Appliance. Quality control in the manufacture of appliances at the company is quite strict. However, the appliances that we use every day can break down.
When to call our service center
Your cooktop or other appliance has broken.

You need to connect and install a cooktop or any other home appliance.

You for timely service.

You for the reliability, efficiency, responsibility, and warranty.
Then it's our service center for you – we are professionals in this field. We are the ones who are trusted with Summit Appliance Cooktop Repair and Service.
What kind of breakdowns our specialists fix
We are staffed by qualified engineers with years of experience. By contacting us, you can be sure of expert Summit Appliance Cooktop Repairs and trouble-free operation for years to come.
The most common breakdowns:
Cooktop doesn't turn on.

One of the burners is not working.

If the heating element has failed.

A damaged sensor that does not "listen" to commands. 

Hob shuts down by itself.

Chips and cracks in the glass ceramic cooktop.

Cooktop does not heat.

Gas burner does not ignite.

Gas goes out while the cooktop is in operation.

Electric ignition does not work.

Low gas flame.

Smoking burner, discoloration of gas flame.

Gas adjustment valve does not turn easily.

Gas leakage.
How is the repair carried out by our experts?
First, the affected cooktop will undergo a diagnosis, which is free of charge and performed by an experienced Summit Appliance Cooktop Repair and Service technician. This procedure is recommended even if the unit performs its functions, but some malfunctions and temporary malfunctions have been noticed. Diagnostics help discover all causes of breakdowns and prevent additional costs.
Then, our best technicians will proceed with Summit Appliance Cooktop Repair. A certified electrician will repair the electronic boards if necessary. The technician will replace what cannot be repaired. Our technicians are equipped with state-of-the-art diagnostic and repair equipment.
Most repairs take one business day. But there are cases of complex repairs, where you need to work very hard. But in this case, you will be informed, and all stages of work will be agreed with you.
Our technician, after completing the Summit Appliance Cooktop Repairs and Services, will provide you with an official report of the work performed. And will write out a warranty certificate for all the work done for three months. This warranty gives you peace of mind. After all, our technicians know how to fix the problem, so it doesn't happen again. And you would not have to call us again.
It is very easy to make a request with us. You need to contact us in any convenient way – make a request on a site or just call! Then our managers will contact you to clarify the nature of the breakage, the timing of your technique and the arrival of our specialist. Our expert on the call will come with all the necessary equipment and supplies for Summit Appliance Cooktop Repair. We only work with genuine parts from the manufacturer's own factory.
Appliance Service Center has been professionally repairing a variety of residential and commercial appliances for over 20 years. Over the years we have earned the trust of our customers. And these are not just words. You can read testimonials from grateful customers who recommend us to their friends and acquaintances. We work openly and we are responsible to each client who has approached us for help. When you order Summit Appliance Cooktop Repair and Service from us, you can be sure of the quality of our work.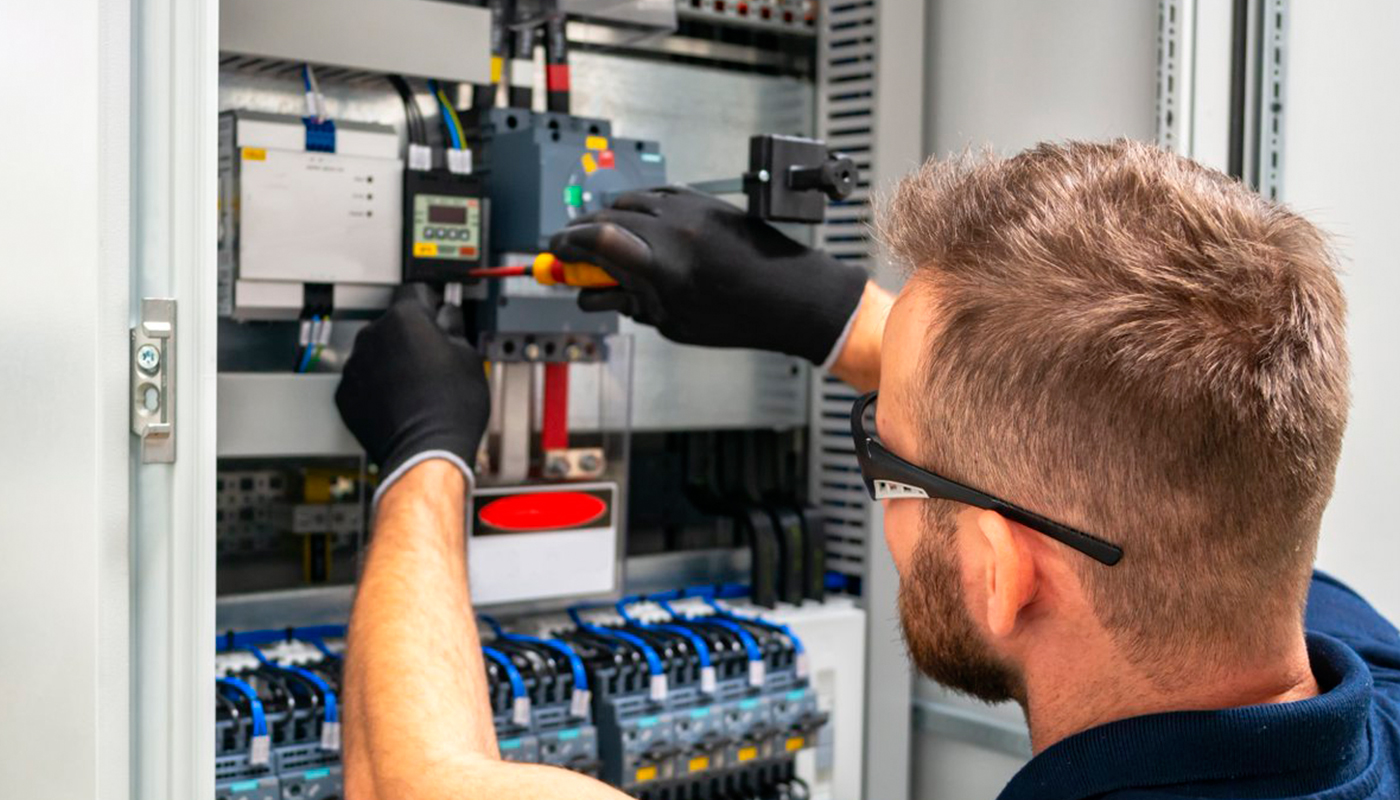 We use only professional equipment and tools, original spare parts, and high-quality consumables. Our technicians have 20 years of experience working with all types of household appliances from well-known brands. Specialists constantly improve their skills to provide you with high-quality services.
Frequently Asked Questions
The specialists of our company will answer all your questions in detail and in full. They have more than 20 years of experience in servicing and repairing various home appliances.
A fairly common problem with which our Summit Appliance Cooktop Repair specialists are approached. The reasons for this problem are as follows:
All burners are running at the same time and at maximum power.

Cooktop is running too long.

Cold water has been spilled on the heated burner (small splashes are safe).

Sugar spilled on the cooktop melted and damaged when you tried to clean it.

Observance of the rules of operation will allow your stove to serve you properly for many years.
If the burner assembly on one side is not working, then the cause is in the connections that go from the coils to the control box and power board. If the contacts in the terminals are normal, the problem may be in the control box itself. Sometimes, however, the fuse may have blown. Any of these problems can be handled by a Summit Appliance Cooktop Repair technician who understands all of these intricacies.
The signs of a faulty cooktop are as follows:
The cooktop shuts off a few minutes after being turned on.

The cooktop will not turn on or off.

The cooktop heats up a little or unevenly.

Indication lights illuminate constantly.

The main thing is not to try to fix the problems yourself. It is better to immediately call a specialist who will promptly perform

Summit Appliance Cooktop Repair

in the best possible way.