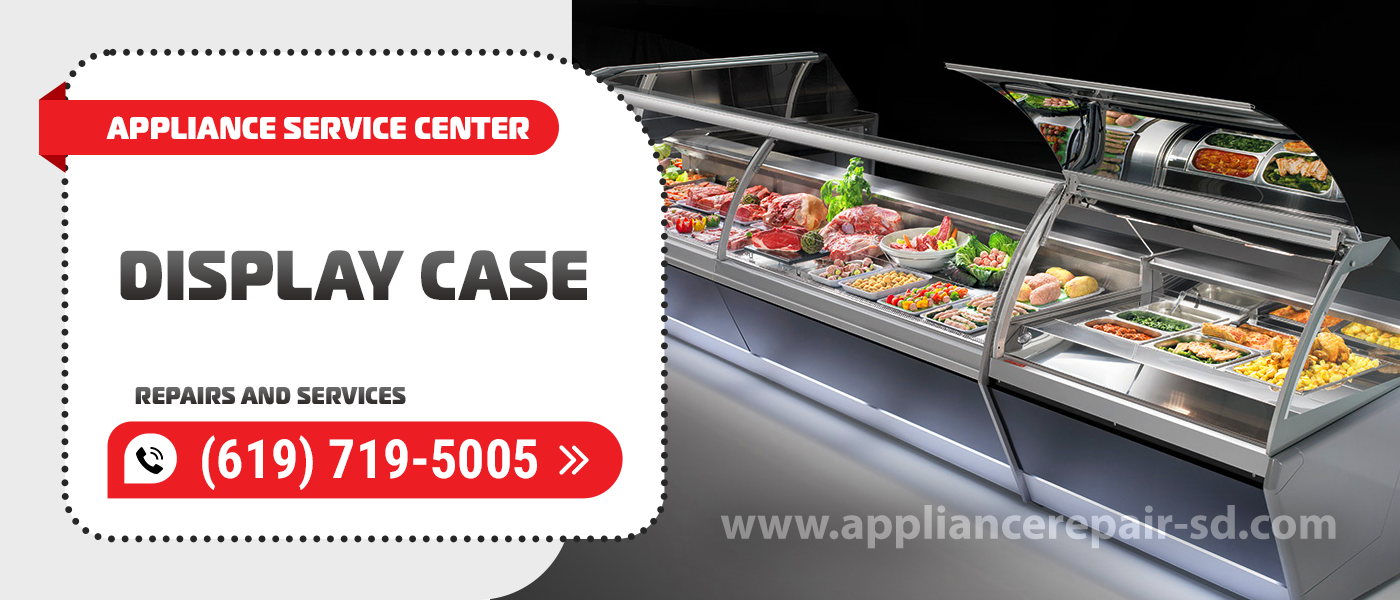 For people who prefer to buy their equipment from reliable and reputable companies, the need for repairs doesn't arise as often, but becomes more complicated when the warranty period ends or if the official service center is far away and it takes a long time to get there. At Appliance Service Center, we believe that people who choose premium electronics should also receive quality service, so we offer only the best Display Case Repair in San Diego County.
Why this company?
We offer professional Display Case Repair and Service. We provide a warranty on any type of work. We can handle any type of work right away. We take care of equipment of any brand and power. We work with table-top, floor-standing, open and closed, low and medium temperature display cases.
Refrigerated display cases can be equipped with their own refrigeration unit or connected to an external one. This determines the choice of troubleshooting tactics: the cause could be in the nodes of the display case, circuit or central refrigeration unit. Specifics of work of our clients requires us to keep refrigerated display cases in perfect condition.
Bars, restaurants, cafes and other catering facilities, as well as stores, supermarkets and hypermarkets offer their customers a wide variety of gastronomic, dairy, meat and fish products and confectionery products to choose from. The key to the freshness of these products is well-functioning refrigerated display cases.
No matter how technically sophisticated and modern equipment, our company's masters guarantee quality Display Case Repairs. Breakage may be caused by mechanical damage to the display case, failure to comply with operating conditions or exceeding the warranty period of working units and elements.
Our company's specialists leave for urgent Display Case Repair and Service immediately upon request – the maximum waiting time for a customer is no more than two hours after contacting our company.
Professional engineers for Display Case Repair make diagnoses on site, determine the cause of equipment malfunction and perform the necessary manipulations to repair it. Our company has all the necessary supplies, spare parts and accessories for repair of refrigeration cases of any type and class.
When a failure of complex units requires prompt purchase of rare components, our company places an urgent order for their delivery to one of its regular partners. But even this situation does not cause downtime in the work of our customers – all measures are made according to the established scheme in a timely manner.
The main malfunctions
Snow coat on the evaporator/air cooler
Description: during operation, the refrigeration equipment cools the volume of air, which is limited by the thermal insulation material. The warm air which is in this volume settles on the evaporator/air cooler fins in the form of a snow coat.
Modern refrigeration equipment is 90% equipped with electronic controls or thermostats that allow the heat exchanger to defrost periodically. The snow plaque interferes with normal heat transfer and the equipment stops cooling.
Clogged capillary line
Description: due to a clogged capillary, the refrigeration machine begins to cool worse. The more clogged the piping, the worse it cools. Also due to this blockage deteriorates the refrigerant circulation in the circuit, so that the compressor begins to overheat and finally jams.
Causes: If there is dirt, moisture and air in the system, usually the filter-dryer becomes clogged first, and then the capillary tubes or the thermostatic expansion valve. Contact Display Case Repairs and Services to solve this problem.
Lack of refrigerant
Description: The refrigeration system is designed to operate under normal conditions and with a certain refrigerant charge. Because of the lack of refrigerant in the circuit, the refrigeration unit starts to cool worse. The less refrigerant remains, the worse it cools, and at some point, it stops working at all.
Causes: The cause of this malfunction is a leaky refrigerant circuit, as well as improper charging of the refrigeration system. For Display Case Repair, contact a specialist.
Appliance Service Center of the highest quality and at the most affordable price is available to you 24/7! All you have to do is call the listed phone number and ask for Display Case Repair and Service or leave a request on our website and the perfect solution is just around the corner!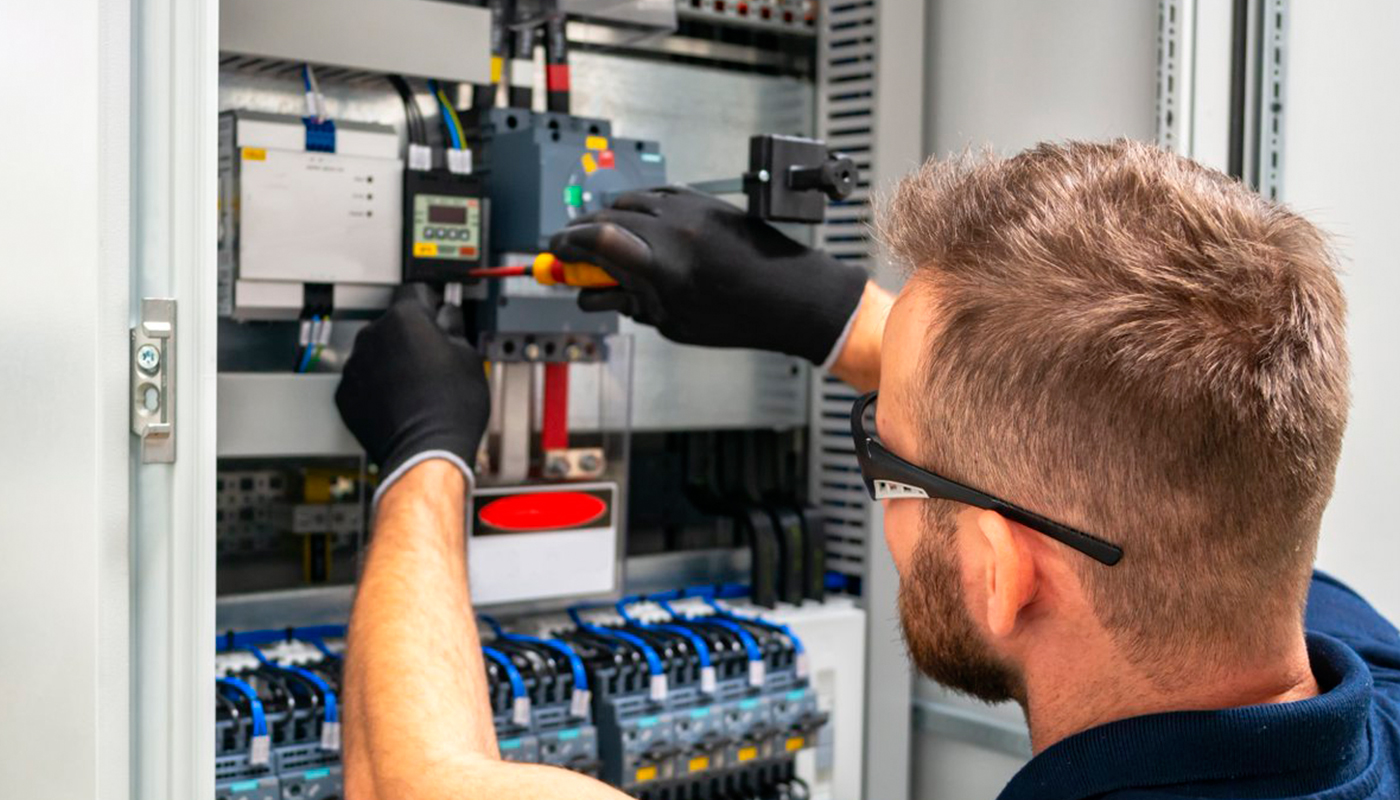 We use only professional equipment and tools, original spare parts, and high-quality consumables. Our technicians have 20 years of experience working with all types of household appliances from well-known brands. Specialists constantly improve their skills to provide you with high-quality services.
Frequently Asked Questions
Do you have questions about display case repair? Before you contact our operator, we suggest you look at the frequently asked questions that our company's customers ask.
This malfunction is often the fault of the consumer. More modern models are equipped with a special electronic control system, which automatically turns off this mode at the end of the freezing period, thus saving the motor from overheating. Refrigerators with mechanical control often do not turn off automatically, so if the owner periodically forgets to change the mode, the compressor motor quickly fails. We perform quality Display Case Repair.
Failure of the electronic unit, located under the top control panel, can be caused by water entering it, possible leaks, etc. As a result, a short circuit occurs, which leads to malfunctions in the system. Such malfunction may provoke breakdown of the starting protection relay, the motor-compressor. Our masters specializing in Display Case Repair will replace it in the shortest possible time.
If the display is lit up with incomprehensible symbols that were not there before, it means that you can't do without a specialist. Electronic control systems are complicated enough and without additional technical documentation and experience with these devices, repair is impossible. Our masters specializing in Display Case Repair will solve the problem in the shortest possible time.