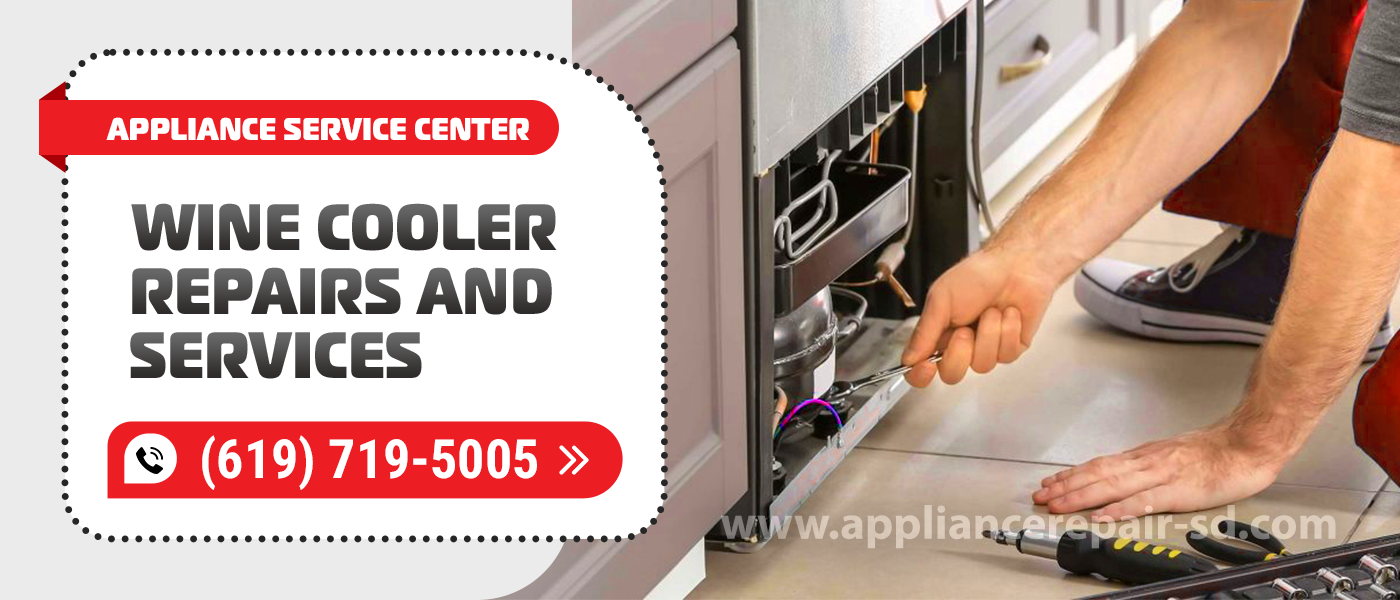 Wine Cooler Repair Service
If you love wine, you most likely know that this drink must be stored under certain conditions. The temperature directly affects the wine. In the case of white wine, the conditions are from 42ºF to 50ºF. If we are talking about red wine, the temperature to be maintained is from 50ºF to 65ºF. Any deviation from the norm harms the drink, so if your wine cooler doesn't work correctly, contact the professionals immediately. The Appliance Service Center is at your service. You can order Wine Cooler Repair in San Diego County and our experts will quickly restore your appliance.
Wine Cooler Repairs and Services can be ordered by any owner of such equipment. Our professionals work with all models. For example, we efficiently repair commercial and residential appliances. The technicians of our company are able to find an approach to a wine cooler of any year of production. You can contact us for help if you have the simplest model or the most advanced one.
In addition, you can order Wine Cooler Repair in case of any breakdown. Our technicians carry out repairs of any complexity. The professionals have been doing their job since 2001. For more than 20 years, they have encountered every possible malfunction. And you know what? Technicians found a way out of the situation each time. You can fully rely on our professionalism.
To order Wine Cooler Repairs and Service, you need to contact us by phone. Our manager will conduct a useful initial consultation for you. The specialist will try to understand whether you need professional help or not. The fact is that in some cases the owner of the equipment can solve the problem himself. In such situations, we provide a free phone consultation. Our specialist will provide you with instructions.
In other cases, we send the technician to the customer's address. You can be sure that our specialists are very professional in their work. Read reviews from customers who have already used Wine Cooler Repairs. To do this, go to Google and Yelp.
Some more advantages of our company
Each of our clients receives a quality guarantee. You can be sure that your wine cooler will work reliably after our repair. Firstly, we mean a 90-day warranty on the repair itself. It is received by every customer who uses Wine Cooler Repairs and Service. Secondly, we are talking about a 12-month warranty on new used parts. We buy and use only original products with a quality certificate.
Customers like how quickly we make repairs. Typically, our technician spends only a few hours on diagnostics and repairs. In 90% of cases, repairs are completed on the same day they were started.
If we have already talked about statistics, it is worth mentioning that we respond very quickly to customer requests. In 95% of cases, a technician arrives at the specified address on the same day. Be ready to meet our specialist at your place within a few hours after the call.
It is also worth mentioning the discounts that customers who order Wine Cooler Repairs receive. If you are our regular customer, you will receive a 15% discount. In fact, this bonus is received by people who have used our services at least once in the past. Seniors and veterans receive a $30 discount. If you are planning to order repairs online, we have good news for you. You will receive a $25 discount.
How to use the services of our company
Call us to order Wine Cooler Repair and Service. You can find the phone number of our company on the website. Our specialists are ready to process your application any day, as we work all year round. You can also fill out a feedback form. This is an alternative way to order repairs. In this case, the Appliance Service Center manager will call you within 1-3 minutes. Tell us about your problem. Indicate your address and choose the time when it will be convenient for you to meet our technician at your place.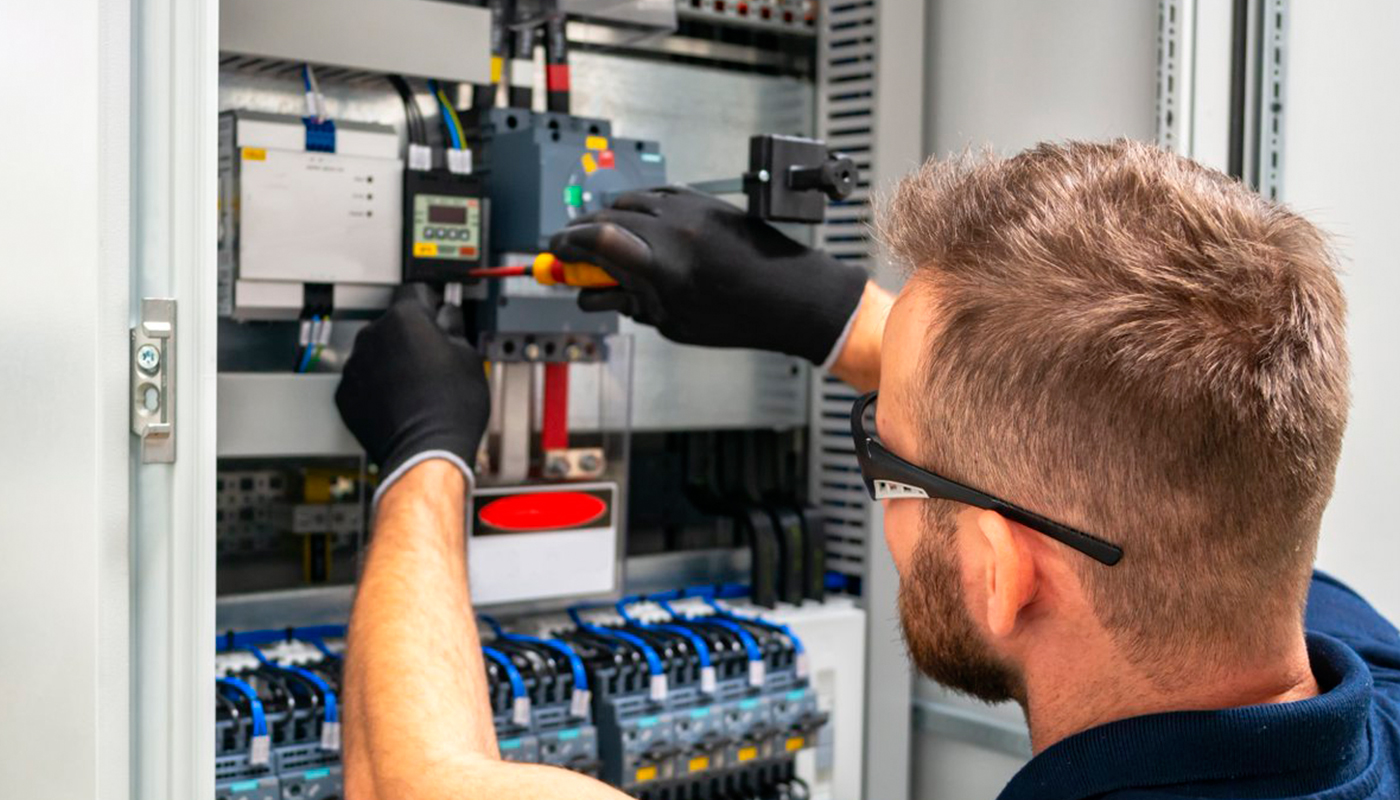 We use only professional equipment and tools, original spare parts, and high-quality consumables. Our technicians have 20 years of experience working with all types of household appliances from well-known brands. Specialists constantly improve their skills to provide you with high-quality services.
Choose the brand of your Wine Cooler
Frequently Asked Questions
Our manager is ready at almost any time to answer customer questions. Call us for a consultation. You may also find the information below helpful. These are the answers to the top three most common questions.
Yes, our specialists know how to restore such refrigerators. Feel free to order wine cooler repair from our company. You can do this even if you have the newest model that has just hit the market. Our technicians take refresher courses every 6 months. Here they study new technologies. This means that you will not be able to surprise our professionals with something new. Specialists carry out repairs of any complexity. Whatever the breakdown is, you can be sure that our experts will solve your problem. To make sure that real experts work for us, you can read reviews about our company on Google and Yelp.
Call us and our specialist will help you. Indeed, in some cases, the cause of the problem is not an equipment breakdown. In this situation, the help of a technician is not needed. For example, sometimes you need to contact an electrician or plumber. Sometimes the owner just needs to choose the right appliance settings. Whatever happens, give us a call. Our specialist will consult you. If he comes to the conclusion that you can manage on your own, the expert will provide you with instructions. In some cases, we advise a person to turn to other professionals. As mentioned above, it can be, for example, an electrician.
To begin with, let's say that you need to use the services of professionals as quickly as possible. Often, malfunctions of such equipment lead to a deterioration in the taste of the drink. To order Wine cooler repair, call the phone number listed on the site. Leave your request and we will definitely help you. You can contact us any day as we work 7 days a week, 365 days a year. In addition, you can use an alternative option. Fill out the feedback form on the site. Leave your details in the box. Our specialist will contact you in 1-3 minutes. He will conduct a short "interview", that is, he will ask questions about the equipment and the breakdown. After that, if necessary, the manager will send a technician to you.