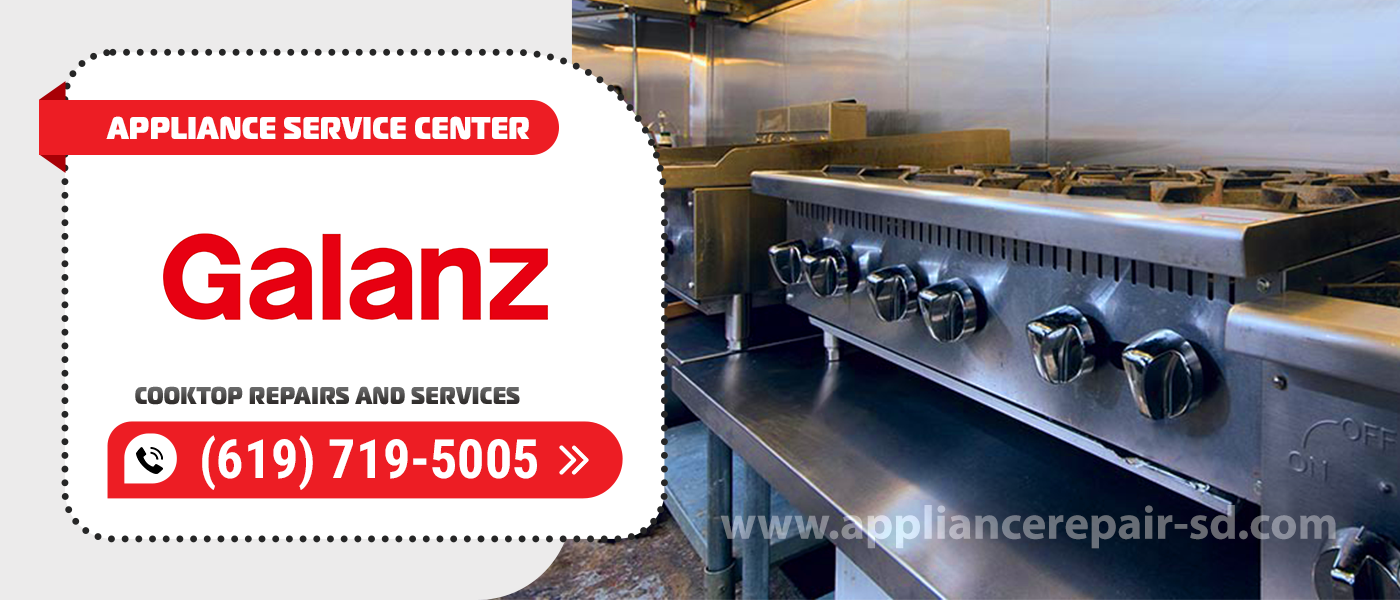 Galanz Chef Cooktop Repair
For people who prefer to buy their appliances from reliable and well-known companies, the need for repairs does not arise as often, but becomes more complicated when the warranty period ends or if the official service center is far away and it takes a long time to get there. At Appliance Service Center, we believe that people who choose premium electronics should also receive quality service, so we offer only the best Galanz Chef Cooktop Repair in San Diego County.
Why this particular company?
Our company has accumulated a lot of experience in Galanz Chef Cooktop Repair and Service. We strive to meet our customers' needs to the best of our ability so that you don't have any issues with calling a technician, with the quality of service for your appliances, and with their subsequent maintenance.
Galanz Chef Cooktop Repairs may be required if burners, indicators or controls are not working. Diagnostics can help determine the cause, but often the problem is due to improper installation. Have complex appliances installed by professionals. This will help to avoid serious problems in operation.
If you are faced with a breakdown of the cooktop, you cannot do anything on your own. This requires certain knowledge and experience. The best solution is to contact the Appliance Service Center. We employ specialists with many years of experience and specialized knowledge in the field of Galanz Chef Cooktop Repair and Service, which will allow high-quality and prompt repair of household appliances. All work is performed at home, so that the client does not have to waste energy, nerves, money, and time on the transport of equipment.
If the breakage still occurs, you do not need to open the panel with your own hands. Contact our service center. Repairing the cooktop is carried out in a short time reliably and efficiently. All work is given a warranty. Galanz Chef Cooktop Repair price is not overpriced and affordable for all people who have faced a breakdown of the cooktop. We do not inflate the cost of services and keep them at a level that is acceptable to customers.
Major malfunctions (breakdowns of gas cooktops)
The burner does not ignite
The most common cause of failure is clogged nozzles. Cleaning them yourself is not recommended, as there is a risk of injury and damage to the device. To avoid the risks, order the repair of the gas cooktop in our service center at an affordable price.
Error code appears on the display
New models of gas hobs are equipped with a display that shows error codes. The data sheet has information about the values of the numbers and how to fix the problems.
If you have never encountered a hob breakdown, you should not take any action yourself. It is better to make sure and call a professional who will perform Galanz Chef Cooktop Repairs and Services inexpensively and efficiently.
Electric cooktop breakdowns
One or more burners on an electric cooktop stop heating
If one or more burners on an electric cooktop stop heating up, you should call a service center for assistance. Only an experienced technician will be able to detect the malfunction and fix it. Owners of electrical appliances turn to Appliance Service Center most often.
As a rule, the device stops working properly for several reasons:
Improper operation.

Worn or broken parts and components.

Improper installation.
Before calling a master, you can perform some actions yourself:
Check the presence of power in the mains. It is not uncommon for apartments and private homes to have power outages. So, you can save time and money to call a specialist.

Plug another appliance into the socket of the cooktop. It is possible that the connection point to the mains is faulty. Also check the integrity of the wire, it may be broken.
The thermal fuse has failed
Also, the cooktop may stop functioning due to the failure of the thermal fuse. It is not recommended to open the appliance yourself, the situation may get worse, and the price of Galanz Chef Cooktop Repair will increase.
It is not uncommon to contact the Appliance Service Center with the following problems:
The burner does not work.

Sensor malfunctioned.

Fuse breakage.

Cracked cooktop.

Cooktop is not heating properly.
Appliance Service Center the highest quality and most affordable service available to you 24/7! All you have to do is call the number listed and ask for Galanz Chef Cooktop Repair and Service or leave a request on our website and the perfect solution is just around the corner!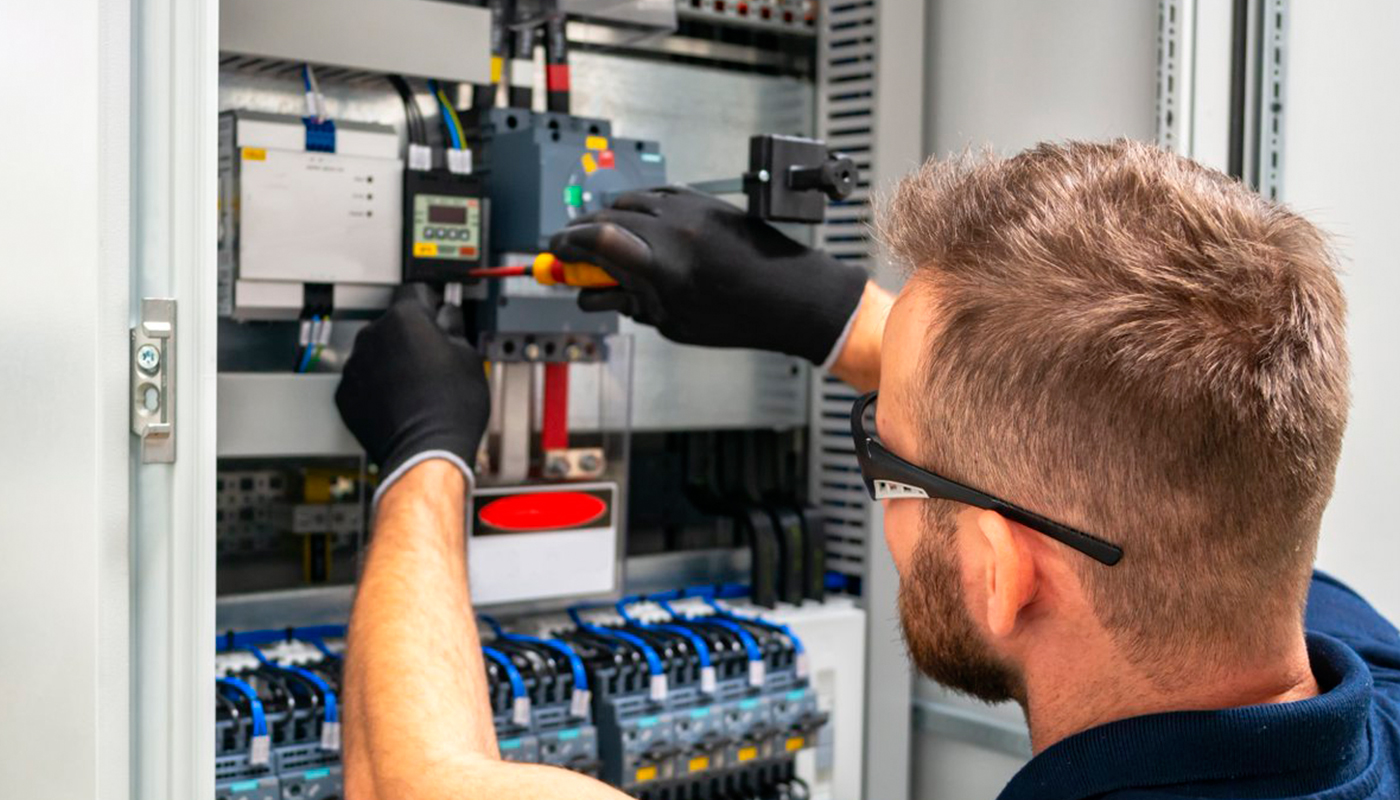 We use only professional equipment and tools, original spare parts, and high-quality consumables. Our technicians have 20 years of experience working with all types of household appliances from well-known brands. Specialists constantly improve their skills to provide you with high-quality services.
Frequently Asked Questions
Do you have questions about cooktop repair? Before you contact our operator, we suggest you look at the frequently asked questions that our company's customers ask.
The repair of glass ceramic cooktop requires a special approach, because its fragile surface is extremely vulnerable to shock loads. Quite often in the process of use, owners drop various kitchen utensils on them, which often leads to breaking or cracking. Our Galanz Chef Cooktop Repair technician is able to perform glass ceramic cooktop repairs of any complexity.
Gas cooktop repairs are often needed because the burner flame goes out for no apparent reason a few moments after being turned on. In modern cooktops, the source of the problem may be a failed combustion temperature sensor, which will need to be replaced. Our experienced Galanz Chef Cooktop Repair technician will be able to recognize this type of breakdown ahead of time and troubleshoot it with ease.
Any electric cooktop repair is quite a dangerous venture for people who don't have the special knowledge, tools and experience. Our Galanz Chef Cooktop Repair specialists will determine the nature of the breakdown in no time and can fix it with ease. Often, the repair of electric cooktops consists of repairing damage to the insulation and heating elements. Replacement of fuses may also be necessary.