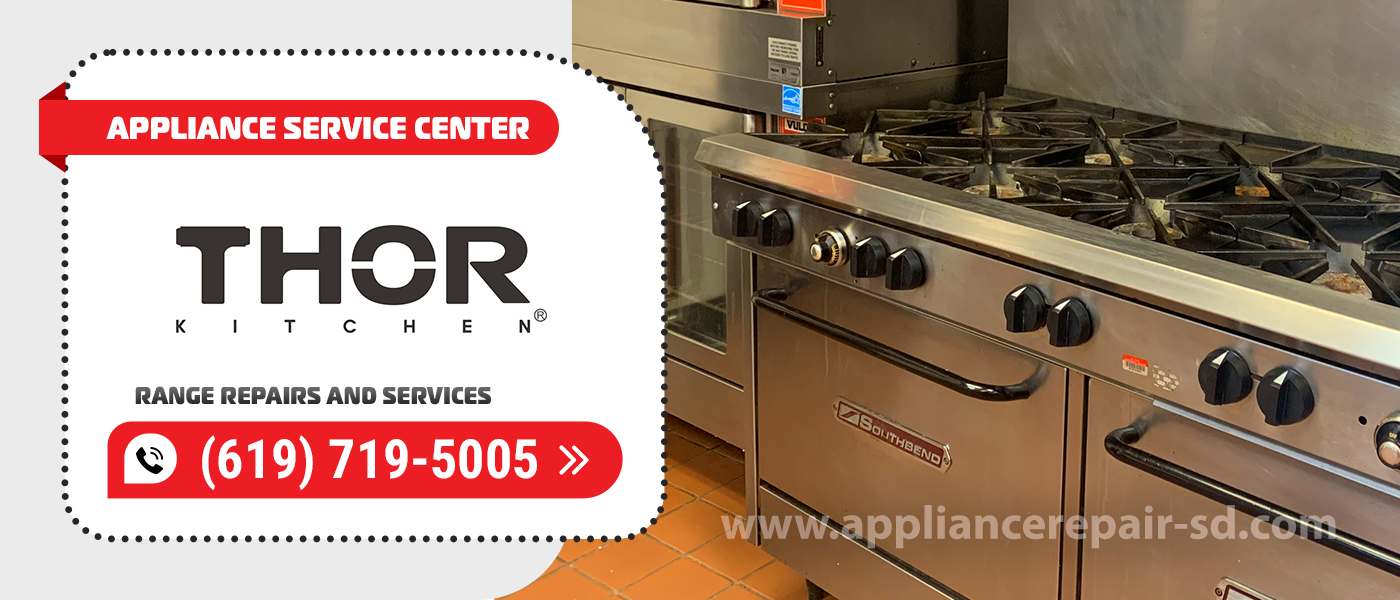 Thor Kitchen Range Repair
Thor Kitchen range are comfortable and easy to use and are known for their reliability. But any appliance can fail over time or with careless handling. Appliance Service Center does not recommend repairing expensive and complicated appliances yourself. Trust Thor Kitchen Range Repair in San Diego County to the experts at our service center. Our technicians have been professionally repairing and servicing appliances of varying degrees of complexity for over 20 years.
Every breakdown, if not repaired promptly, will have serious consequences. If you notice the slightest malfunction in your range, you need to call in a specialist for Thor Kitchen Range Repair and Service. And do not try to fix the breakdown on your own, as it can be life-threatening. And also have adverse consequences for the appliance itself. 
We have a responsibility to our customers. But also, to the manufacturers who are our partners. Our technicians promptly come out to order and have a kit of parts and tools available for Thor Kitchen Range Repairs. We work with state-of-the-art repair and diagnostic equipment. And we use only the original manufacturer's accessories for repairs. That's the key to reliability and quality of our repairs. 
90% of your appliance will be repaired on the first visit to a technician. Speed of work is one of the distinguishing features of our service center. And we confirm our professionalism. There is no breakdown that cannot be repaired by our professionals. For many years they have thoroughly studied all the nuances of household and commercial equipment. Know the weaknesses and subtleties.
We have polished our professionalism. Most importantly, we know how to produce Thor Kitchen Range Repair and Service with a quality guarantee on our work. Our technicians have all the knowledge they need and have put it into practice many times over.
What kind of breakdowns do our technicians fix
The burner won't light up or go out. 

The burner goes out during operation. 

Electric ignition doesn't work or clicks constantly. 

The burner won't turn on or the gas burns weakly. 

The burner smokes. 

Gas knobs do not turn properly. 

Smells like gas. 
Our masters will be able to eliminate these and many other problems. Save your health and time – trust Thor Kitchen Range Repair to professionals.
Advantages of ordering repair services at our service
A full-time staff of certified professionals working with all well-known brands of household and commercial appliances.

In-house technical base of professional equipment to diagnose and perform

Thor Kitchen Range Repairs and Services.

Official service warranty on all repair procedures and replaced parts.

Prompt arrival of the master at the time chosen by the customer.

Constant availability of original spare parts and components.

Execution of repair in the presence of the customer.

We work 7 days a week.
In most cases Thor Kitchen Range Repair is done in one visit. Our technicians come out with all the necessary diagnostic and repair equipment, which allows us to repair defects promptly. And the use of genuine accessories ensures long-lasting reliability.
Affordable repair prices
Since we work without intermediaries, it allows repairing at an affordable cost. Also, the customer will save on transporting equipment to the workshop and get rid of the dismantling of equipment. You can learn more about services, as well as their costs, on our website of household services.
Appliance Service Center employs exceptionally knowledgeable professionals. For which the implementation of appliance repair is one of the main tasks. It is also worth paying special attention to the skills of Thor Kitchen Range Repair and Service technicians, who regularly improve their experience and level of knowledge. We will do our best to solve your appliance problems and restore your comfort.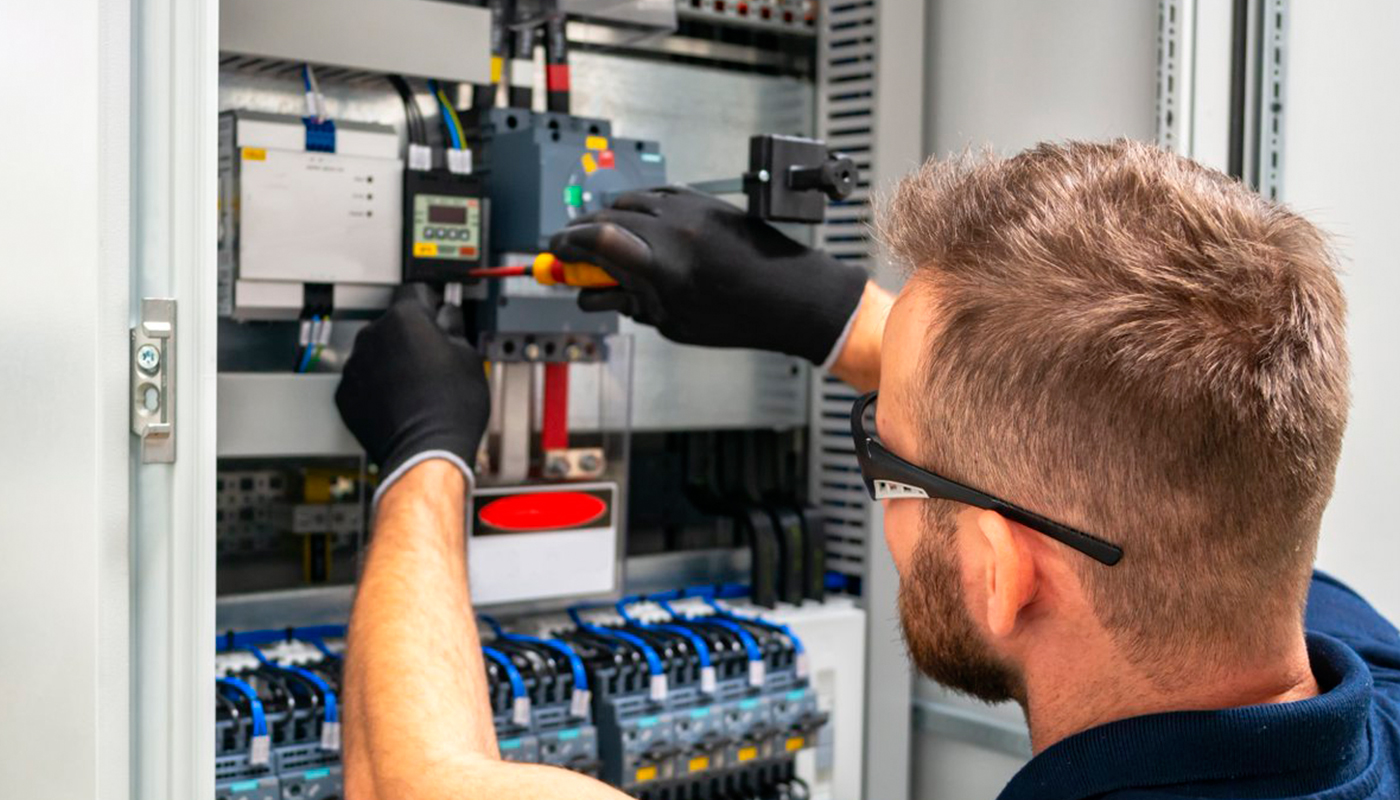 We use only professional equipment and tools, original spare parts, and high-quality consumables. Our technicians have 20 years of experience working with all types of household appliances from well-known brands. Specialists constantly improve their skills to provide you with high-quality services.
Frequently Asked Questions
Do you have questions about gas range repair? Before you contact our operator, we advise you to review the frequently asked questions that our company's customers ask.
As a Thor Kitchen Range Repair company, I would like to confirm that we have all the necessary licenses and certifications to perform gas range repairs. Our company adheres to all relevant rules, regulations, and standards regarding the safety and handling of gas appliances.
Our technicians have been trained and certified to ensure that they have the necessary knowledge and experience to perform gas range repairs safely and professionally.
Thor Kitchen Range Repair prices at our company are determined on a case-by-case basis. The final cost depends on various factors, such as the type and model, the nature of the work to be performed, the parts and materials needed, and the total amount of work.
To answer your question, let's look at a few possible situations.
It is important to note that the final cost of Thor Kitchen Range Repair can only be determined after a diagnosis and fault assessment has been performed.