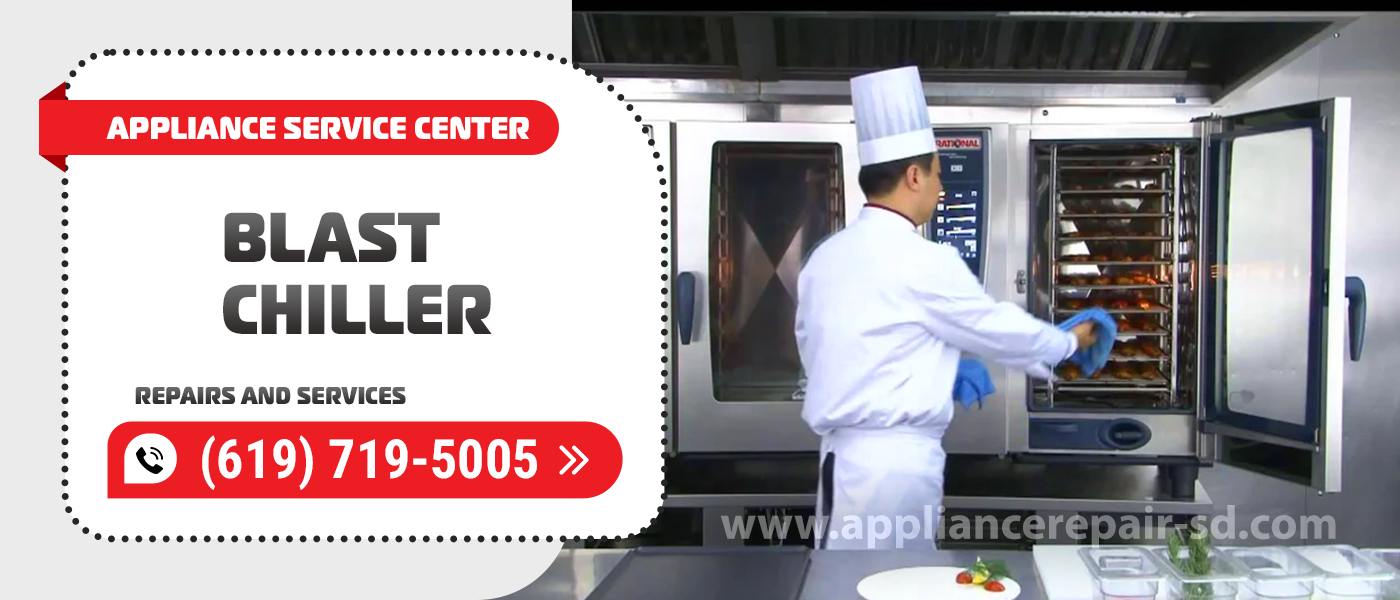 The operation of refrigeration equipment is an important part of almost any production process. Appliance Service Center offers professional maintenance and repair of industrial chiller equipment. Regular maintenance and timely Blast Chiller Repair in San Diego County are essential for the smooth and long-lasting operation of your business.
A chiller is a key element of an industrial chiller system. Poorly performed repairs or preventive maintenance can contribute to its premature failure. Don't ignore the timely services of Blast Chiller Repair and Service professionals.
Why the cooling system fails
Failure to comply with the chiller overhaul schedule.
Failure to replace bearings in a timely manner leads to complete jamming of the compressor.
Failure to maintain the chiller in a timely manner.
Leads to chiller emergency shutdowns at the most inopportune time for your business.
Oil changes are not in accordance with regulations.
Leads to increased wear and tear of the compressor units and assemblies, destruction of the heat exchanger and other components.
Problem with electrical starters.
Are the electric starters burnt and stuck? It in turn leads to burnout of electric motor.
Our services include
Preventive maintenance as recommended by the manufacturer's instruction manual.

Testing of chillers and evaluation of their condition.

Emergency

Blast Chiller Repairs.

Recommendations and advice to ensure quality uninterrupted operation of the equipment.

Conducting repair and overhaul of chillers.

Providing the necessary original spare parts.
We repair chillers from different manufacturers including Blast Chiller Repair and Service. The versatility of our team of engineers allows us to be the best in professional repair and maintenance of commercial equipment.
Chiller repair may include the following work
Chiller leak repair
Chiller of all control systems and automatic control units.

Repair of basic electromechanical units.

Restoration of tightness, flushing and repair of heat exchangers.
All repairs we carry out promptly and with a quality guarantee. After the Blast Chiller Repair on the technician will issue a statement of work and provide a warranty card for three months.
Preventive measures and maintenance of chillers include services
Any breakdown is better and cheaper to prevent than to repair. Especially when the breakdown of commercial equipment depends on the continuity of business operations. Our team of experts at Blast Chiller Repairs and Services will readily provide a full array of top-quality services.
What's included in maintenance:
Regular service checks (per manufacturer's recommendations and regulations)

Assessment of the current technical condition of the unit.

Freon pressure measurement and adjustment.

Filling the cooling unit with freon.

Checking electrical efficiency.

Measurement of cooling capacity.

Cleaning and maintenance of individual parts of the unit.

Evaluating the level of wear and tear on individual parts of the chiller unit.

Replacement of worn parts of the unit and other service operations.
With our knowledge and considerable experience in the industry, we can offer our customers comprehensive maintenance and Blast Chiller Repair.
Why is regular chiller maintenance important?
Regular diagnosis, repair and maintenance of equipment is necessary for several reasons. First, it extends the life of the unit by ensuring that it works properly and efficiently for a long time.  Secondly, it helps prevent possible malfunctions and subsequent downtime, thereby saving you time and money.
And most importantly, do not trust professional repairs to specialists of dubious professionals. Most often their work has to be redone. They cannot offer quality and modern diagnostics and original accessories. And most importantly they do not have the necessary experience of professionals for reliable repair.
Entrust your equipment to the professionals of the Appliance Service Center. With us you can order quality and urgent Blast Chiller Repair and Service at affordable prices. We guarantee positive results and longevity of your appliances!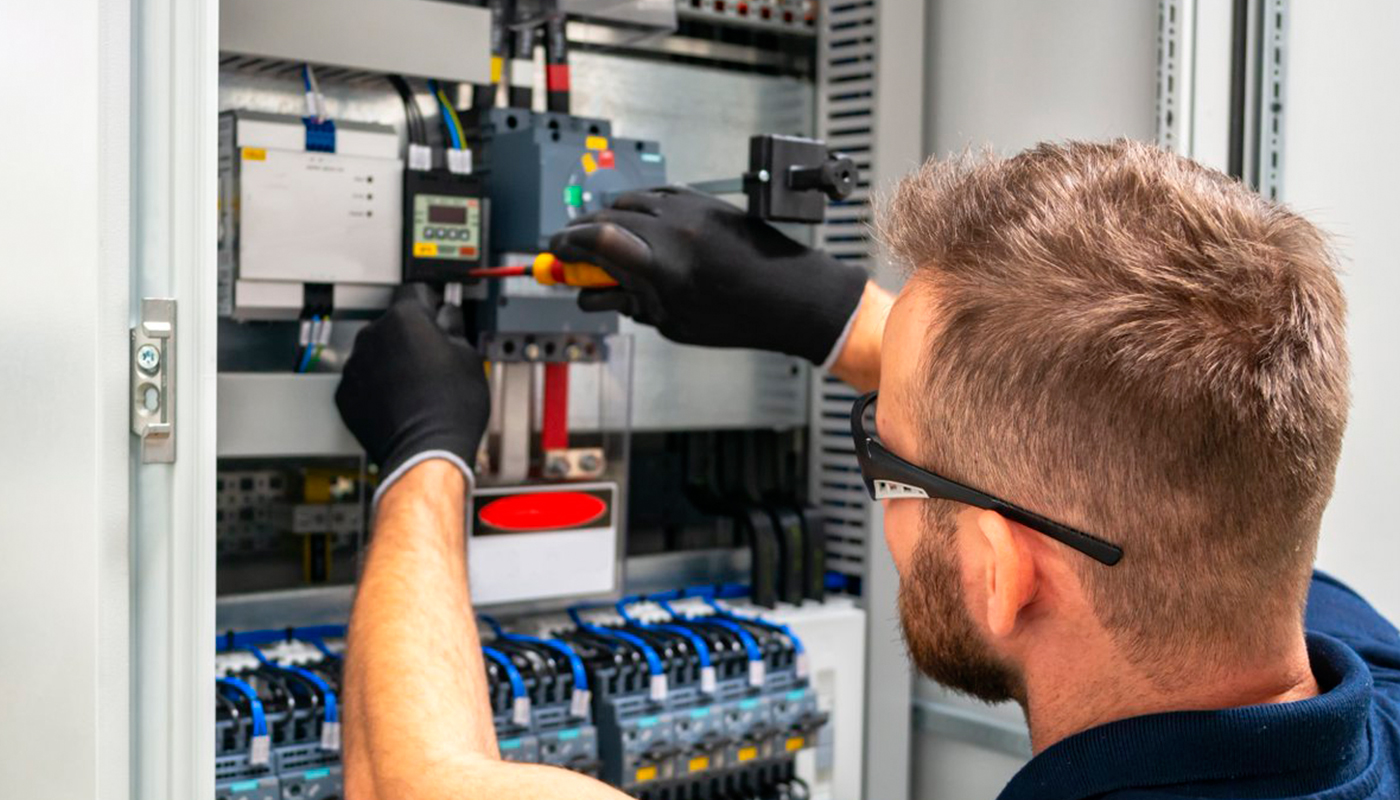 We use only professional equipment and tools, original spare parts, and high-quality consumables. Our technicians have 20 years of experience working with all types of household appliances from well-known brands. Specialists constantly improve their skills to provide you with high-quality services.
Frequently Asked Questions
Do you have questions about chiller repair? Before you contact our operator, we suggest you look at the frequently asked questions of our company's customers.
Low freon pressure. 

Insufficient flow of coolant (water, brine) through the evaporator Faulty magnetic fan starter (air cooled chiller) Faulty or fully open the water condenser pressostat (water cooled chiller). 
We provide quality Blast Chiller Repair.
This can be caused by an overheated motor or a low oil level. When doing a repair, the technician makes sure to check the quality of the power supply from the mains, measure the voltage, etc. It is also necessary to look at the work of the protective relay, which should protect the motor from overheating. Sometimes problems with the compressor arise due to improper connection of the condenser, in this case the master can solve the problem on the site. We perform quality Blast Chiller Repair.
It all depends on the type of chiller here. If it's equipment with a remote condenser, in some cases it's solved by installing oil hinges. But the problem can also be related to the clogging of the oil filter, and the use of low-quality lubricant. In either case, only an experienced Blast Chiller Repair technician can determine what the cause is.