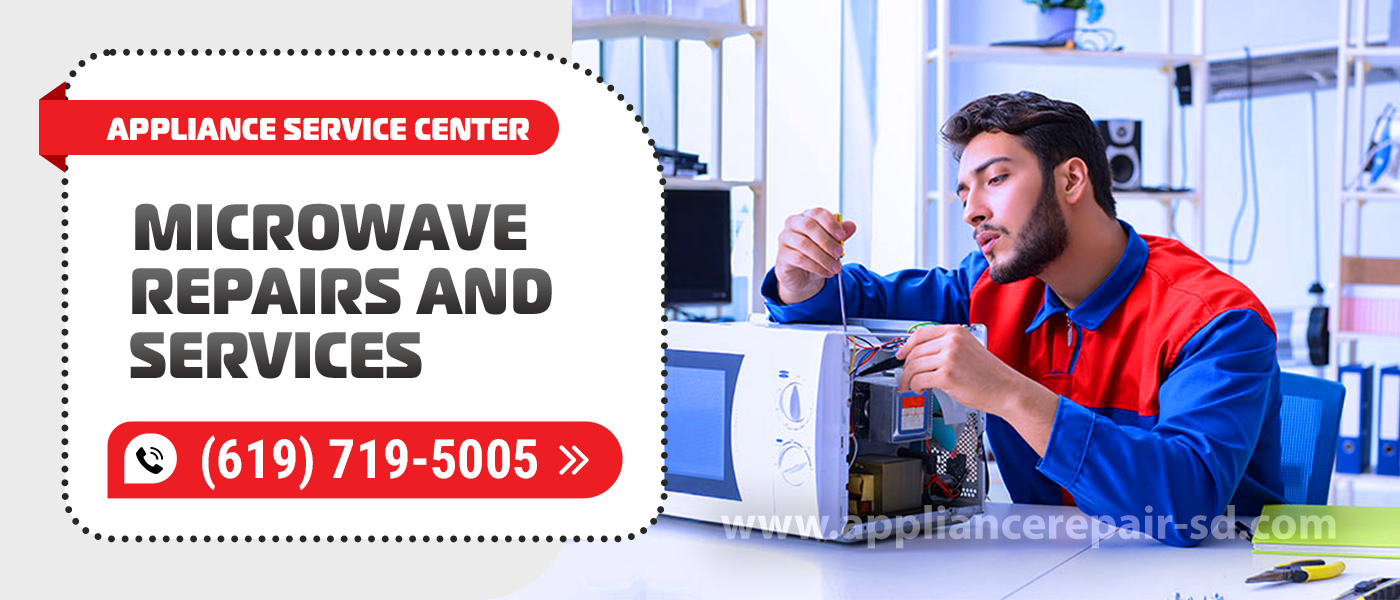 Has your microwave stopped working properly? It's not a disaster. Almost every breakdown can be "painlessly" eliminated. There will be no trace of it. However, there are two conditions. Firstly, you need to seek help as soon as possible. Secondly, we recommend using the services of experienced professionals. Contact the Appliance Service Center. We invite you to order Microwave Repair in San Diego County and get help from real professionals.
It's not just boasting. Customers who order Microwave Repairs and Services receive assistance from truly experienced technicians. The specialists have over 20 years of experience. They have been operating since 2001. In addition, each of our employees is certified. Experts have received appropriate training and are able to work with a large number of appliances.
Moreover, our technicians do their best to make Microwave Repair even better. Specialists attend refresher courses every six months. These are trainings that are held at manufacturers' factories. And it's not just a fun fact. This is very important information for our clients. Thanks to such trainings, technicians are able to correctly repair even the newest models of microwaves. By the way, we work with both commercial and residential appliances.
Customers who order Microwave Repairs and Service can expect a guaranteed quality repair. We provide a 90-day warranty on the work itself. If the failure occurs again within 3 months, our specialist will solve the problem for free.
We also provide a 12-month warranty on new parts. If you encounter problems during the year, we will replace it for free too. However, such situations are extremely rare. We use quality certified products. You have no reason to doubt their quality.
We recommend that you read the reviews of customers who have used Microwave Repairs. You can find such comments on Google and Yelp. Thus, you will learn firsthand what advantages we delight our customers with.
Common microwave breakdowns
In over 20 years, Microwave Repairs and Service has been ordered by a huge number of customers. Thanks to this, we studied all possible malfunctions. We want to acquaint you with the most common problems.
To heat food, you have to spend much more time than before. The power of the microwave has decreased.

The microwave plate doesn't rotate or rotates with pauses.

You hear strange sounds or just a lot of noise while the appliance is in operation.

The equipment turns on, starts to work, but the food doesn't heat up at all.

The display is out of order.

Some button doesn't work.

Microwave doesn't turn on.

Microwave doors don't close.

The appliance has received mechanical damage.
Order Microwave Repairs, no matter what happened. Every problem has its own solution. We will definitely find it.
Repair will not take much time, even if there is a complex breakdown. The technician almost always completes the job on the same day. This happens 90% of the time. In addition, our specialist will come to you very quickly. In 95% of cases, the expert arrives at the client's address on the same day.
What do you need to do to order a repair from our company?
To use Microwave Repair and Service, you only need to make one call. The phone number of our company is listed on the website. Talk to the manager and tell us about the breakdown that occurred. You can also leave your details in the feedback form. The Appliance Service Center manager will contact you in 1-3 minutes. The specialist will ask you to tell us your address. You will also need to choose the time when it will be convenient for you to meet the technician of our company at your place. The specialist will diagnose, determine the cause of the breakdown. After that, he will quickly fix the problem.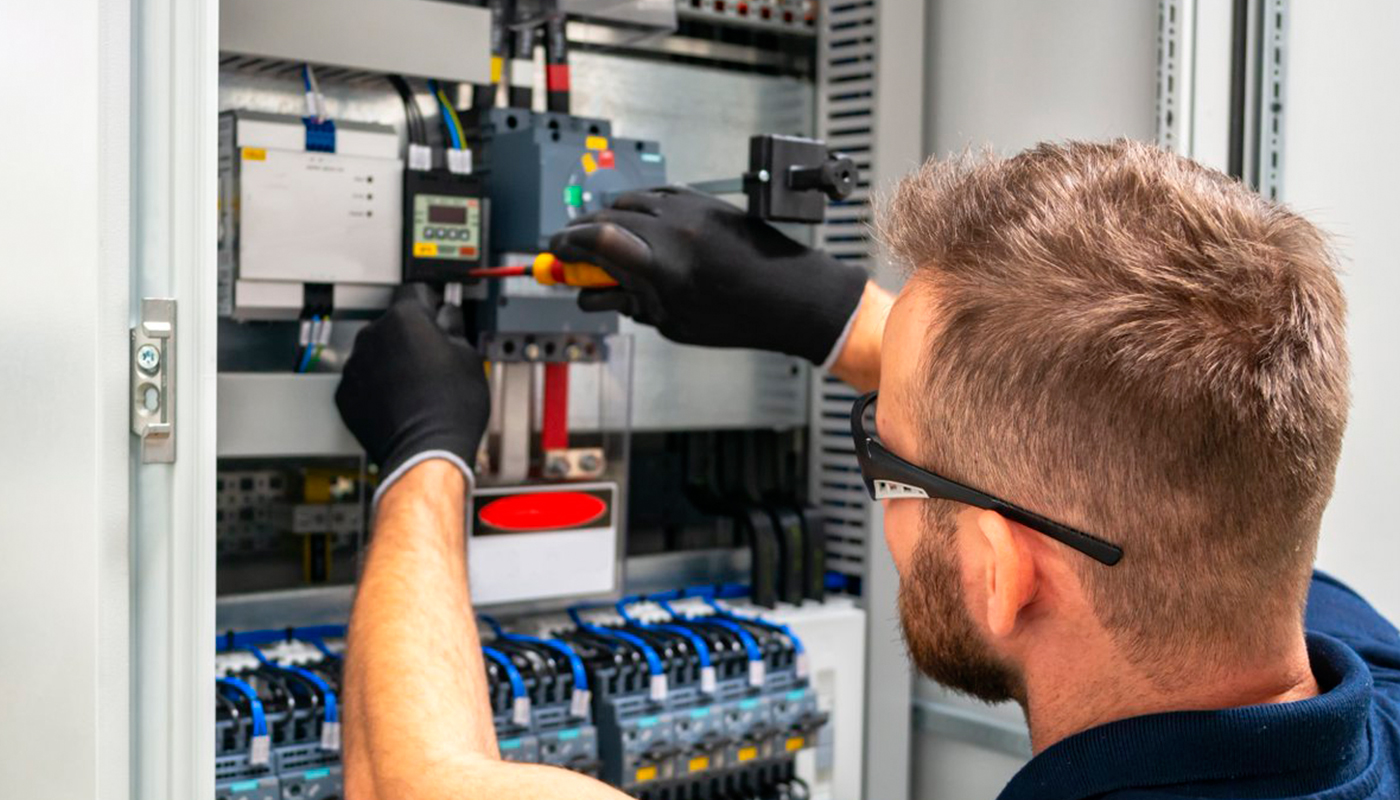 We use only professional equipment and tools, original spare parts, and high-quality consumables. Our technicians have 20 years of experience working with all types of household appliances from well-known brands. Specialists constantly improve their skills to provide you with high-quality services.
Choose the brand of your Microwave
Frequently Asked Questions
We are ready to provide you with additional information. Firstly, you can call us and get a consultation. Secondly, we suggest you read the answers to the most popular questions.
If you order microwave repair, a certified professional will come to you. All our technicians have documents that give them the right to carry out such work. In addition, these documents confirm that the specialists have all the necessary skills. Each of our employees is insured. Another good news is that our technicians are highly experienced. Specialists have been doing their job for more than 20 years (since 2001). They have undergone special training and continue to improve their skills even now. Each technician of our company attends refresher courses every 6 months. You can be completely confident in the professionalism of our experts.
As soon as you notice a breakdown, contact us immediately. To order Microwave repair, call the phone number listed on the site. You can do this on any convenient day, as our company works seven days a week. Call us in the morning or in the evening. We are ready to provide you with professional assistance at almost any time. You can also order repairs by filling out the feedback form on the site. You just need to leave your details here. Don't forget your phone number. The manager of our company will call you within 1-3 minutes. The specialist will ask you a few simple short questions and send a technician to you.
Practice shows that our customers are satisfied with the services provided. We use an individual approach. So that you have no doubt that the repair will be successful, we will provide you with a quality guarantee. In fact, you will be able to get two guarantees. Firstly, it is a 90-day warranty on the repair. We mean the work itself. Secondly, if our technician installs a new part in your appliance, you will receive a 12-month warranty on this thing. This bonus is received by all customers, regardless of the service they used. It could be Hood repair or something else. If you have any problems in the future, just contact us. In the event of a warranty case, you will not have to pay anything.