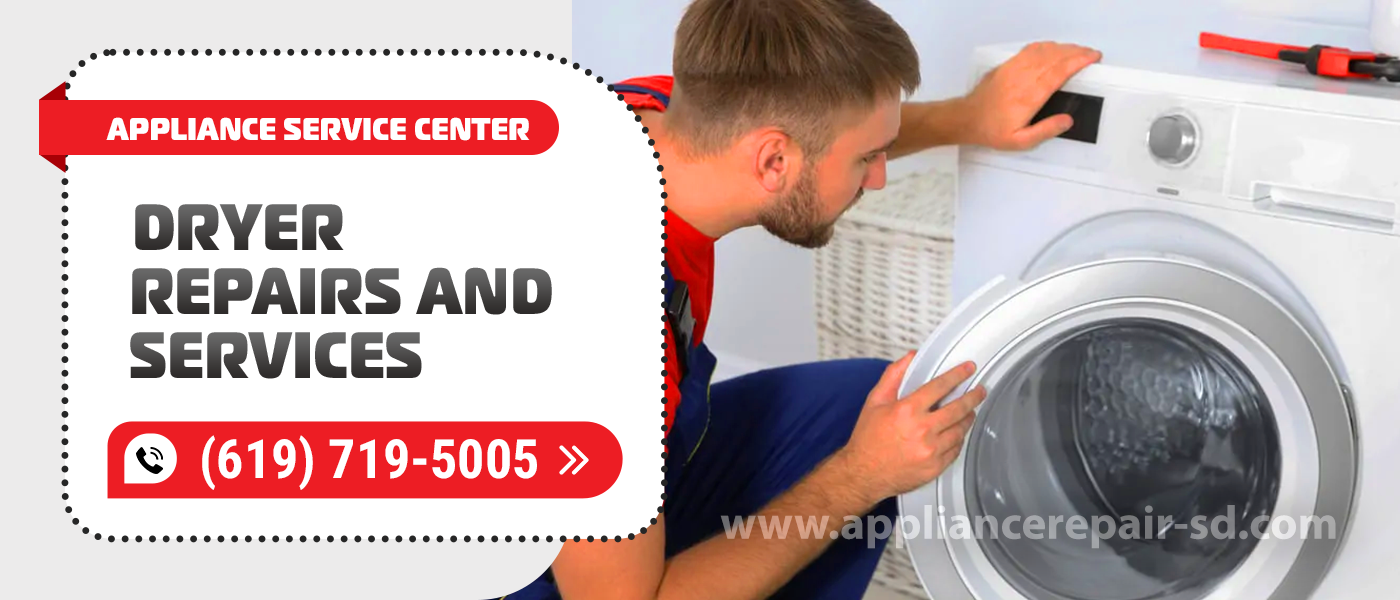 In the vast majority of cases, dryer breakdowns can be fixed quickly. Repair doesn't take much time if you entrust this work to professionals. An experienced specialist knows how to fix any damage. We recommend contacting the Appliance Service Center for assistance. You can order Dryer Repair in San Diego County any day. Our company works seven days a week. Customers who order repairs from our company always receive prompt professional assistance.
If you want to order Dryer Repairs and Services, you need to contact us by phone. The specialist will listen to your complaints and agree on the details. Sometimes it happens that we don't have to send a technician to the client. The fact is that in some cases a customer can solve the problem with his own hands. In this case, our specialist will briefly and in an accessible language tell you what needs to be done. This consultation is completely free.
In some cases, the client wants to order Dryer Repair, but we come to the conclusion that the cause of the breakdown is not an equipment malfunction. In such a situation, for example, we may advise you to contact an electrician, plumber or other professional. Whatever the situation may arise, you can count on our help.
Customers who use Dryer Repairs and Service receive assistance from experienced professionals. Our technicians have been doing their job for over 20 years. The company was opened in 2001. Such experienced professionals do their job flawlessly. The equipment works reliably after our repair.
To verify this, you can read the reviews of people who have ordered Dryer Repairs before. You have the opportunity to find a large number of such comments on Google and Yelp. People note a large number of our advantages. These sites will be a useful source of information for you.
If this information is not enough for you, you can contact us. Give us a call any day and ask any questions you have. Our manager will conduct a personal consultation for you.
Some more information about our company
Want to take advantage of Dryer Repairs and Service from our company? Perhaps you can get a discount. For example, we provide a 15% discount to clients who have contacted us at least once for help before. This is a nice bonus for regular customers. If you apply online, you will receive a $25 discount. We also give a $30 discount to seniors and veterans.
We will pleasantly surprise you with the speed of our work. Our company meets all the expectations of customers who need urgent repairs. In 9 cases out of 10 repairs are completed on the same day. Of course, this is mainly the result of the great experience of our technicians. But this is not the only reason. In addition, we buy a large number of spare parts for dryers from different manufacturers in advance. We don't spend time every time buying such things.
There is one more important advantage with which we delight customers who order Dryer Repairs. Our specialists are able to respond very quickly to customer requests. In 95% of cases, a technician arrives at the specified address on the same day. This is because we work 365 days a year, as we mentioned above.
Customers receive a 90-day warranty on the repair itself. In addition, we provide a 12-month warranty on newly installed parts. We use only certified original products, so we are 100% sure of their high quality.
How to use the services of our company
If you want to order Dryer Repair and Service, call us. You can find the phone number of our company on the website. An alternative way to use the services of the Appliance Service Center is to fill out a feedback form. You can find it on the site too. Our specialist will call you back within 1-3 minutes. Tell the manager your address and choose a time when it will be convenient for you to meet our technician at your place.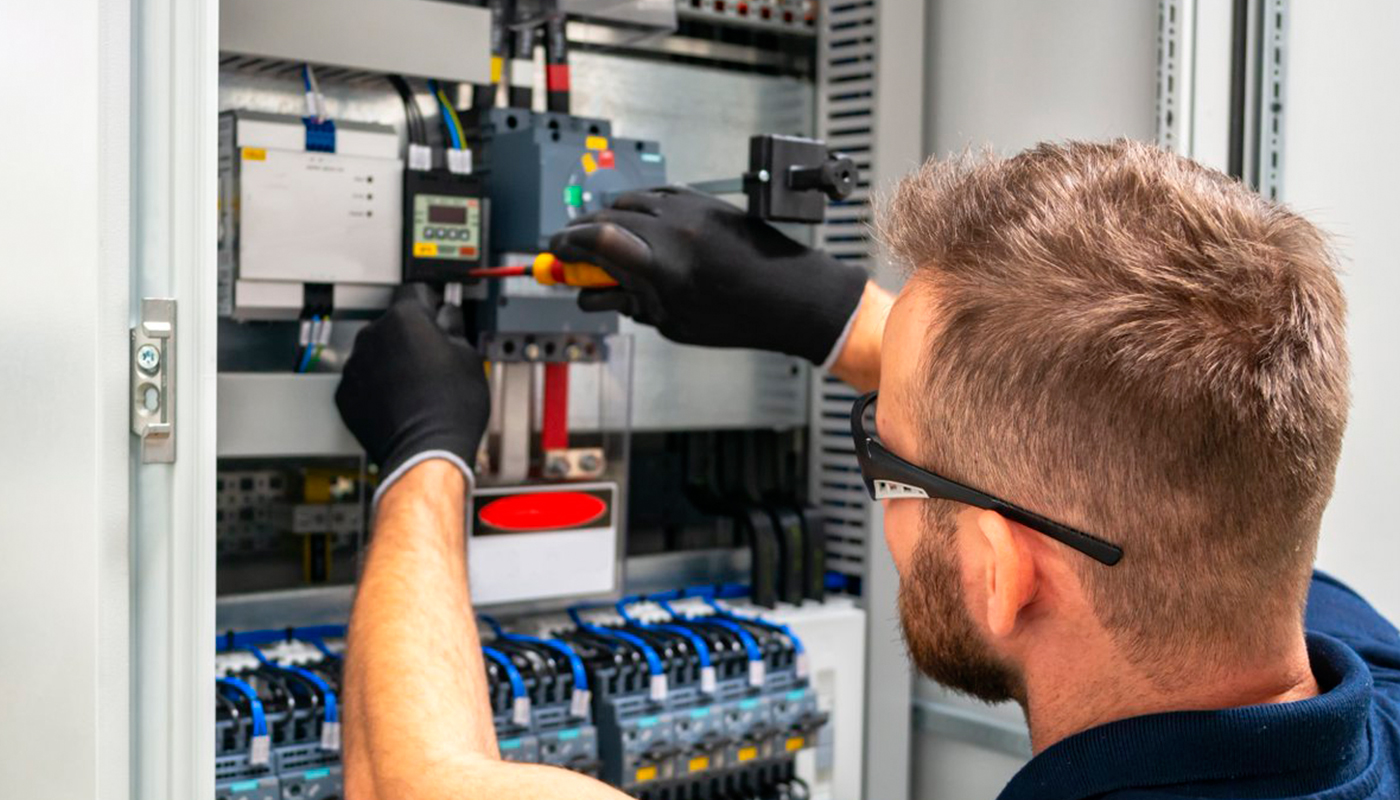 We use only professional equipment and tools, original spare parts, and high-quality consumables. Our technicians have 20 years of experience working with all types of household appliances from well-known brands. Specialists constantly improve their skills to provide you with high-quality services.
Choose the brand of your Dryer
Frequently Asked Questions
You can get more information about our company by reading the answers to the most popular questions. In addition, you can call us and personally ask questions that you have.
We are pleased to inform you that we work seven days a week. You can order repairs on any of the 365 days a year. To order Commercial appliance repair or repair of residential appliances, call us. You can find the phone number of our company on the website. Our manager will answer you. The specialist will ask you to briefly describe the breakdown and tell us about your equipment. You can also use an alternative way to order a repair. Fill out the feedback form. You need to leave your details in the appropriate box. After 1-3 minutes our employee will call you. He will ask you to choose the time when the technician should arrive at your address.
Feel free to order Dryer repair from our company. We delight our customers with how quickly we respond to requests. If you contact us for assistance, most likely our technician will come to you on the same day. We make 95% of our clients happy with such promptness. As mentioned above, our company operates all year round. Just tell us your address and wait a few hours. In addition, we will please you with how quickly we carry out repairs. In 90% of cases, the technician copes with his task on the same day. The most modern equipment for diagnostics and repair, as well as spare parts, which we always buy in advance, help the specialists with this. Thanks to this, we are able to save a lot of time for our customers.
We are pleased to inform you that every client who turns to us for help receives a quality guarantee. We provide a 90-day warranty on the work performed. Customers receive a guarantee if our technician has installed a new spare part in the equipment. We are talking about a 12-month warranty. We are fully confident in the high quality of spare parts that we use. Our specialists buy only original products with quality certificates. These things have a long service life and don't create any problems for the owners if they follow the rules of operation.