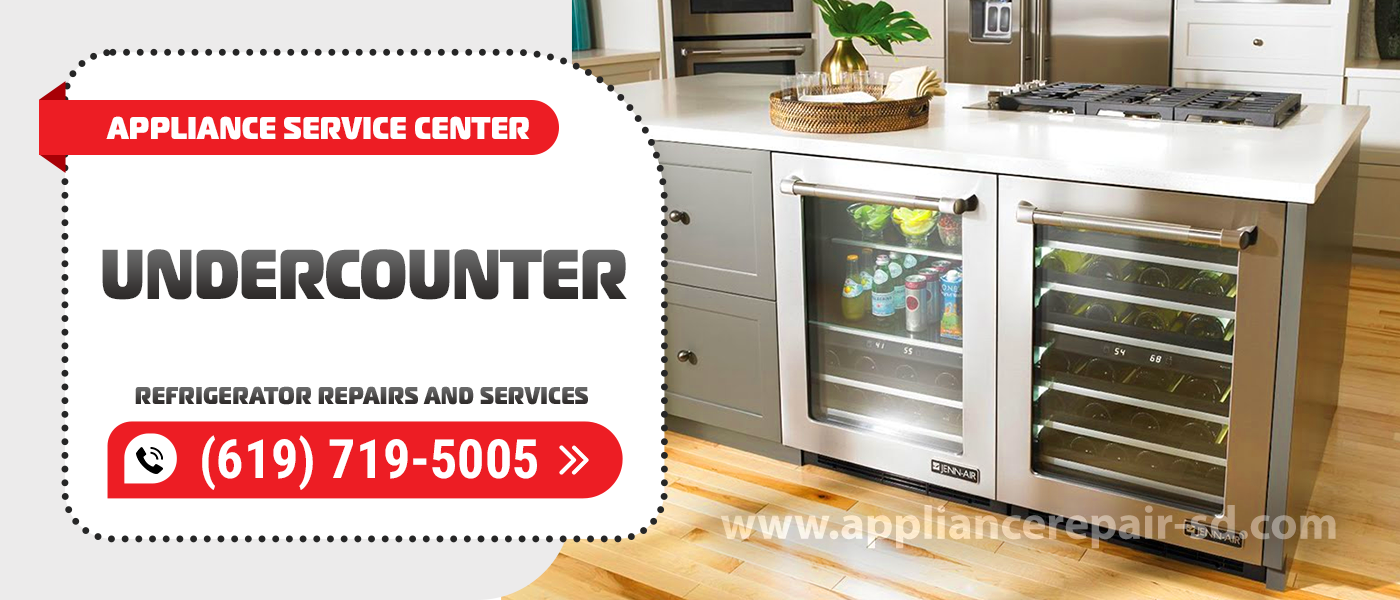 Undercounter Refrigerator Repair
Your Undercounter brand refrigerator is out of order, and you need advice or emergency repairs. Appliance Service Center has been repairing refrigerators since 2001. We work without intermediaries. Call us for a full consultation with an experienced technician. We perform Undercounter Refrigerator Repair in San Diego County promptly, efficiently and at your convenience.
Our highly qualified specialists provide a full set of household services in the field of maintenance and repair of household as well as commercial appliances.
Undercounter Refrigerator Repair and Service requires a highly professional technician, the availability of special and expensive equipment. And refers to one of the most complex repairs of appliances. In our arsenal we have the necessary equipment for diagnostics and original components for repair. And most importantly we have the best technicians for that.
IMPORTANT!
At the first signs of failure of your refrigerator, you must promptly disconnect it from the power supply and turn to the professionals of Undercounter Refrigerator Repairs. If ordered, a technician call and diagnosis is free of charge.
Our close-knit team of professionals has a wealth of experience in service, and low prices for household services will please any of our customers. We are happy to provide you with detailed advice, in the shortest possible time will help to implement the most complex household problems.
Breakages which more often our experts eliminate
The refrigerator does not start.

The refrigerator does not cool or over-freezes.

Your fridge makes a loud noise or vibration.

Your fridge smells bad.

A lot of frost on the evaporator of your refrigerator.

Snow "coat" forming.

Door does not fit snugly.

Water collecting in your refrigerator.

Red light illuminates.

No motor starts.

Dashboard does not illuminate.

Cracks or mechanical damage to the appliance.
If any of these problems happen to your refrigerator, call us. Our technicians will perform Undercounter Refrigerator Repair and Service at the highest level and with a quality guarantee.
Why customers choose us
Policies of our company are:
Individual approach

Quality service

Reasonable prices for household services
We respond very quickly to super complex orders and perform Undercounter Refrigerator Repair qualitatively, expertly, and promptly. Call the master can be made at a convenient time for you and in a convenient form. On the phone during office hours, or around the clock by leaving an application on our site.
Our manager will contact you to clarify the nature of the breakage, the terms of your technique and model. As well as agree on a convenient time for you to arrive at our specialist. This will allow our technician to come to the call already with all the necessary equipment and supplies for repair.
Our service department ensures on-time arrival of a specialist, accurate and precise execution of service and compliance with the price list. Formalization of the warranty sheet is the obligatory stage of service and confirms our confidence in the high quality of Undercounter Refrigerator Repairs and Services.
Each specialist in his area is a professional with many years of experience and the highest level of theoretical and practical training.
Our advantages
Fast response to domestic emergencies.

Reasonable prices for all household services.

Compliance with our terms and conditions and fulfilling our obligations.

An experienced team of technicians.

We work only with original components.

Politeness, accuracy, and professionalism of specialists.

Warranty on work.
Order Undercounter Refrigerator Repair in our service center and save money and your time for more important things. Let your refrigerator repair be the concern of our specialists.
When your refrigerator malfunctions, don't listen to your friends' advice and don't look for technicians with questionable experience and skills. Appliance Repair Center is a company that has been professionally repairing appliances and commercial equipment for 20 years. All you have to do is call a master Undercounter Refrigerator Repair and Service. And in no time, your appliances will return to their usual working condition.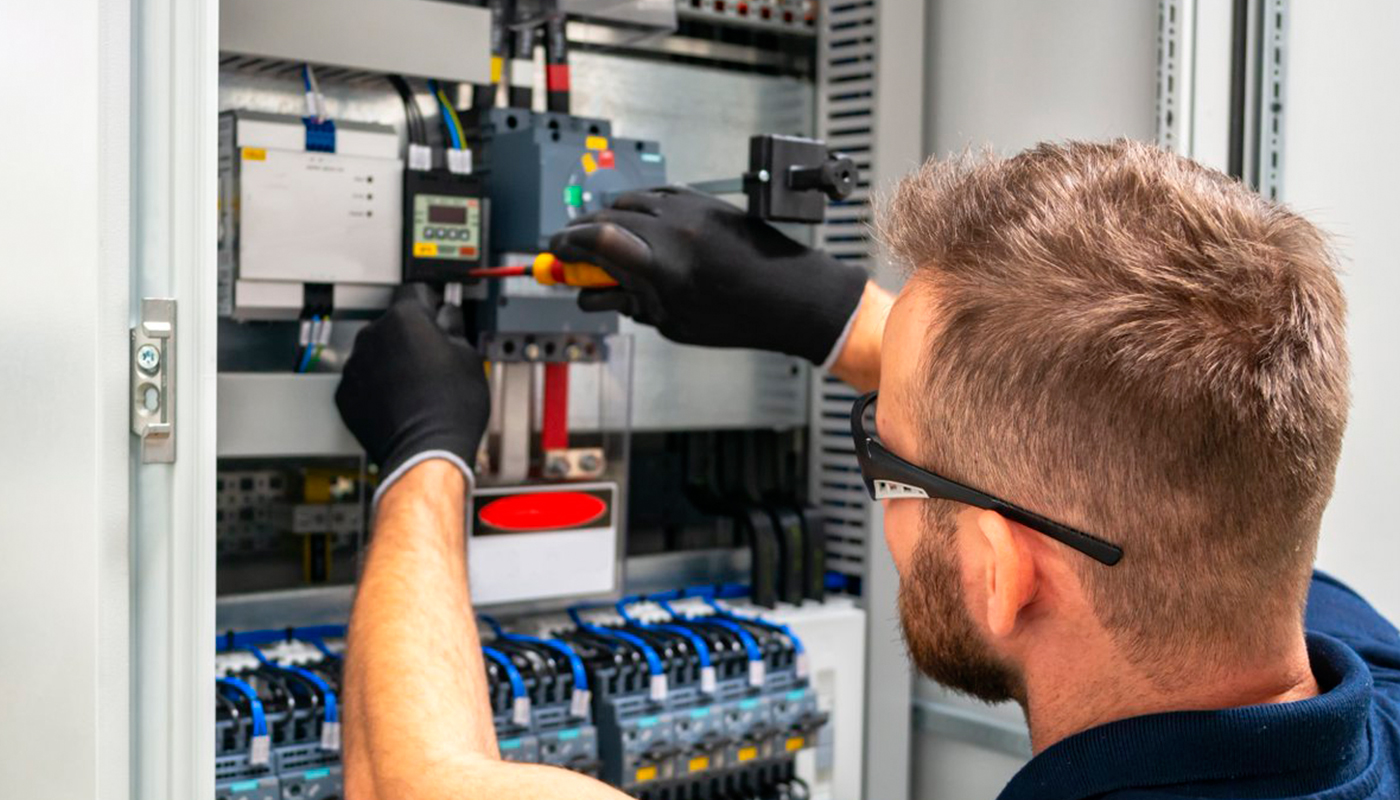 We use only professional equipment and tools, original spare parts, and high-quality consumables. Our technicians have 20 years of experience working with all types of household appliances from well-known brands. Specialists constantly improve their skills to provide you with high-quality services.
Frequently Asked Questions
Do you have questions about refrigerator repair? Before you contact our operator, we encourage you to review the frequently asked questions that our company's customers ask.
We are happy to offer you a wide variety of Undercounter Refrigerator Repair services. Our company specializes in professionally servicing and restoring various types of refrigerators. 
Here are some of the services we offer:
Diagnostics and maintenance.

Compressor and cooling system repairs.

Replacement parts.

Repair leaks and freon charge.

Troubleshooting electrical connections.

Adjustment and programming.

Advice and recommendations.
If your refrigerator continues to have problems after our Undercounter Refrigerator Repair, we apologize for the situation and are ready to take the necessary steps to correct the problem. Here's what you can do:
Contact us.

Warranty service.

Provide access to your refrigerator.

Ongoing support.
We always strive to provide fast and efficient Undercounter Refrigerator Repair service. However, the exact turnaround time for repairs can vary depending on various factors, including the type of problem, the availability of necessary replacement parts, and the current workload of our technicians.