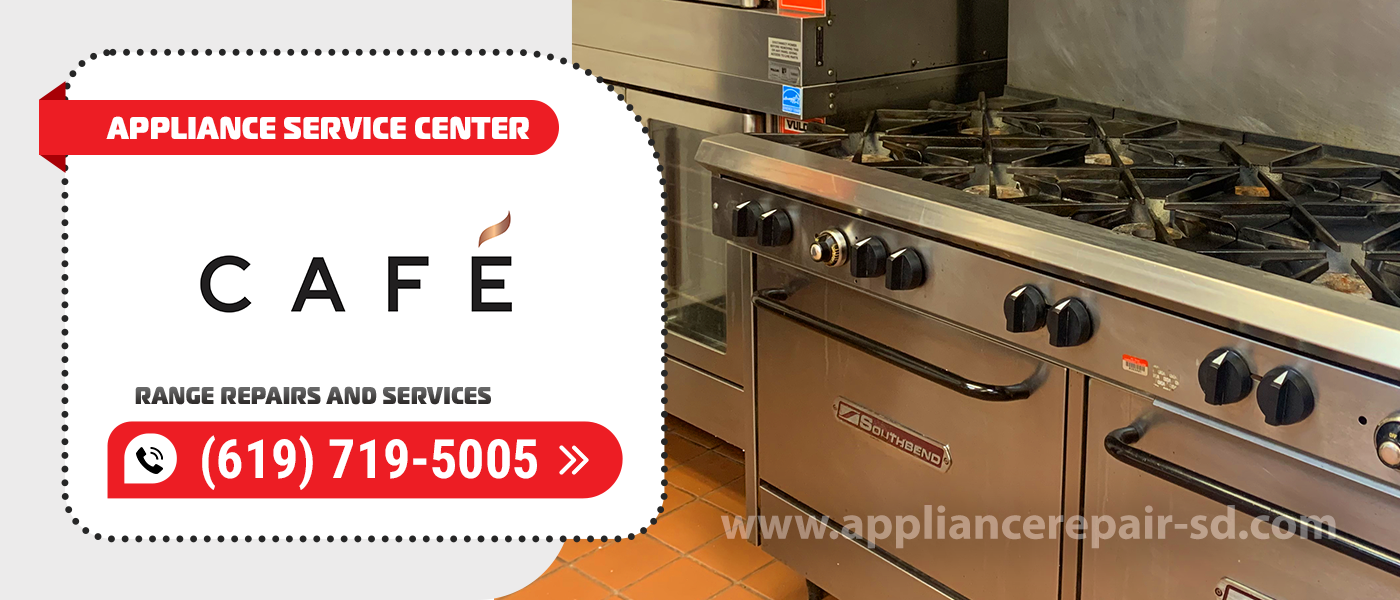 Appliance Service Center is the company that can fix any breakdown of your appliance. It makes no difference to us what class your range is or the complexity of the breakdown. Order Cafe Range Repair in San Diego County from us and our licensed technicians will carry out everything in the best possible way. And upon completion of the repair work, provide a three-month warranty.
Our success is based on a comprehensive approach to customer satisfaction, ongoing service development, and systematic technician training. Our capabilities speak for themselves. The service department offers professional Cafe Range Repair and Service.
Our services include:
Performing preventive maintenance as recommended in the manufacturer's instruction manual.

Range testing and evaluation.

Recommendations and advice to ensure quality trouble-free operation of the equipment.

Carrying out current and complete overhaul of the equipment.

Providing with necessary spare parts.

Emergency equipment repair.
Why range breakdowns
There are several reasons for this:
Voltage fluctuations in the network.

Wear and tear of parts over time.

Careless use of appliances.

Factory defects.
Careless handling is the most common reason why people contact our service center. So, after a quality Cafe Range Repairs, our specialist will advise you and tell you how to use your appliances. This will allow your equipment to serve you for years to come.
Breakdowns that our specialists fix
The burner will not turn on or off.

The burner goes out during operation.

The ignition does not work (no spark, no clicking).

The ignition wire clicks repeatedly.

No or little gas burner starts.

Makes the burner smoke.

Gas knobs do not turn properly.

The range burner does not ignite.

The flame intensity is insufficient, or the burner extinguishes spontaneously.

The burner goes out after releasing the knob.

Range does not heat, gas burns weakly, burns on the bottom.

Smells like gas.
It's easy for our technicians to accurately diagnose and perform Cafe Range Repair and Service.
Why is it important to have regular maintenance on range?
Regular diagnostics, maintenance, and Cafe Range Repair is necessary for several reasons. First, it extends the life of the unit by ensuring that it works properly and efficiently for a long time.  Secondly, it helps prevent possible malfunctions and subsequent downtime, thereby saving you time and money.
Our company's main rule is to focus on the customer. We treat every breakdown as our own. Every customer is important to us. We perform Cafe Range Repairs and Services on the highest possible level and in the shortest possible time.
We offer a service contract that guarantees
Prompt service of

Cafe Range Repair

.

Timely maintenance.

Correct and economical operation.

Free advice on equipment operation during the contract period.
For customers interested in regular maintenance, we invite you to contact us. You can call us by phone, write on e-mail or make feedback on a site. Our staff will tailor a service contract to meet your individual needs.
Do not turn to dubious professionals. You are bribed by the cheap price, but know – they have no specialized equipment, no original spare parts, no warranty. And the main thing is they don't have the necessary experience and skills in qualitative repair of household appliances.
Appliance Service Center is open to working with a variety of clients. From individuals to industrial small and medium-sized businesses. To each client, our staff treat us as a partner, with whom we are ready to cooperate on a long-term basis. Our technicians will perform Cafe Range Repair and Service as quickly and efficiently as possible. Contact us and you will see for yourself!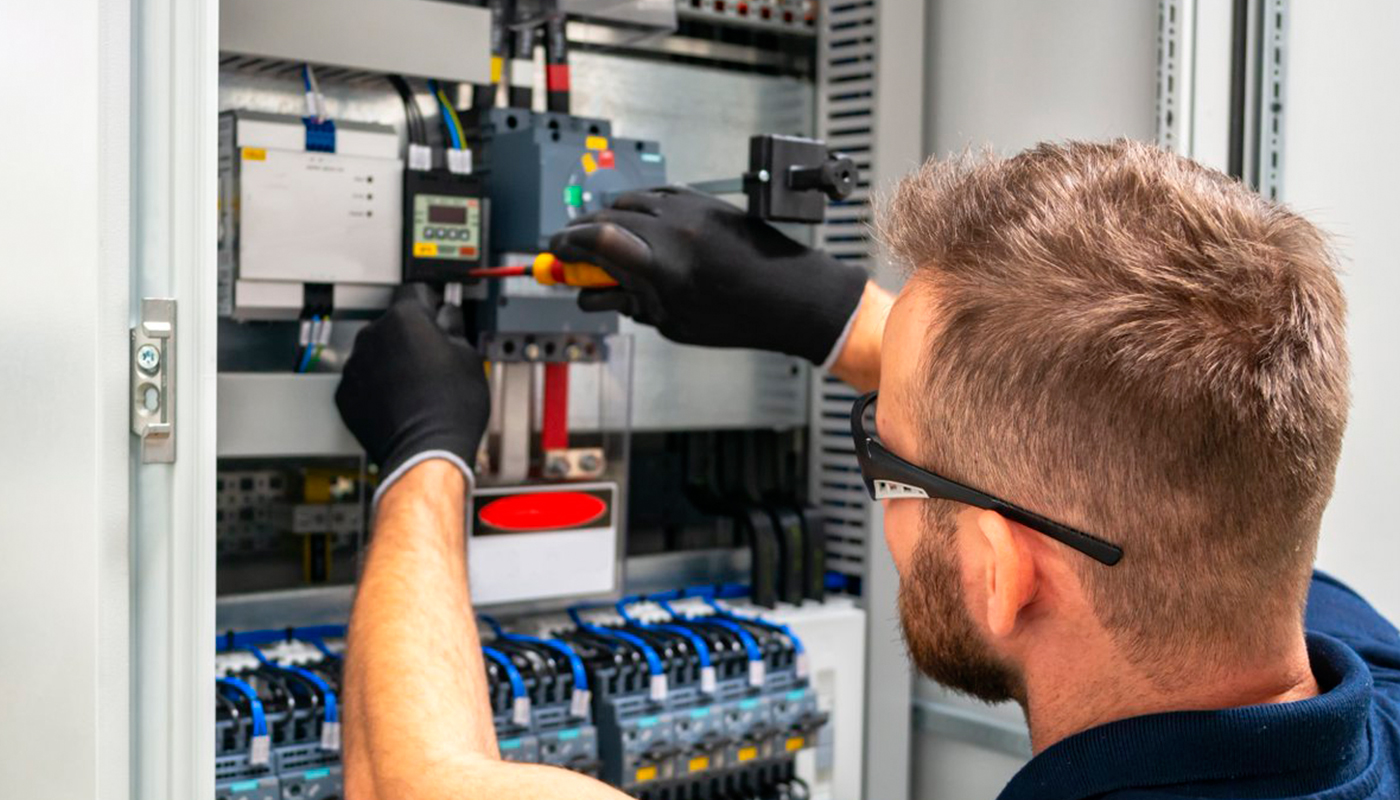 We use only professional equipment and tools, original spare parts, and high-quality consumables. Our technicians have 20 years of experience working with all types of household appliances from well-known brands. Specialists constantly improve their skills to provide you with high-quality services.
Frequently Asked Questions
Do you have questions about range repair? Before you contact our operator, we advise you to look at the frequently asked questions that our company's customers ask.
Burner clogging is the most common breakdown of a gas range, with which it is quite real to cope with your own hands. In this case, when igniting the burner, the flame can burn very weakly or disappear at all. In this case, the only option – to clean the nozzle. If you can't fix this problem yourself, contact Cafe Range Repair. 
The ignition function in the gas range makes life a lot easier for the modern user, but it doesn't always work properly. To identify the exact cause of the breakdown of the piezo element, you should first find out whether the cause of the lack of flame burner is really a faulty piezo.
In the case where only one burner is not working, it makes sense to check its ignition electrode. If there is a crack on its surface, then the problem of the lack of flame is in it. The spark simply pierces to the side, not reaching the burner flare, Cafe Range Repair will perform the repair quickly and in a short time.
If your gas range faucet isn't turning properly, you can get it back to normal working order by lubricating it with simple graphite grease. The first thing you will need to do is shut off the central gas valve to the range, then remove the top panel to allow access to the Cafe Range Repair faucets, do a faucet diagnostic and fix the problem at the owner's location.