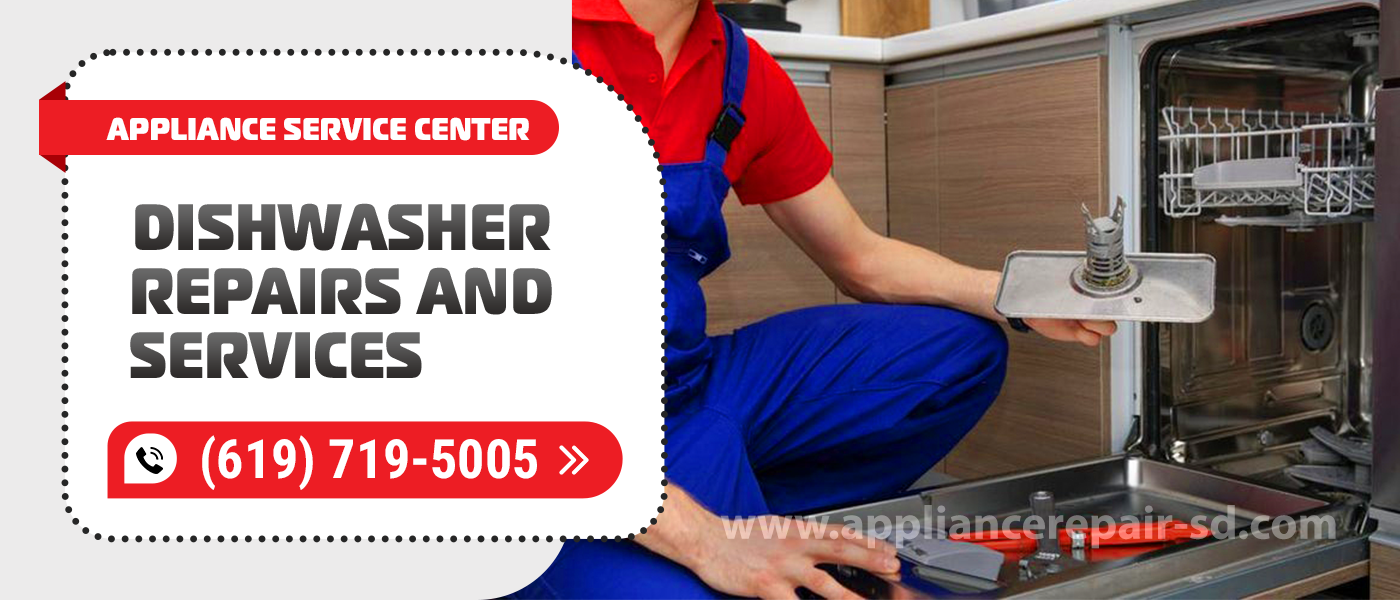 Dishwasher Repair Service
Want your dishwasher to get back to work quickly if it breaks down? We recommend using the services of the Appliance Service Center. If you order Dishwasher Repair in San Diego County, you will receive assistance from experienced professionals. Our technicians have been doing their job for over 20 years. They started working in 2001. If you want to entrust your equipment to true experts in their field, you should definitely contact us for help.
To order Dishwasher Repair and Service, you need to contact us by phone. Our manager will conduct an initial consultation for you. The specialist will ask you to describe the problem that has arisen. We don't always send a technician to a client. In some cases, the owner can solve the problem on his own. For example, sometimes it is enough to change the equipment settings. In this case, the manager will provide you with instructions.
In all other situations, we send a specialist to the customer's address. Dishwasher Repair is carried out by certified professionals. Each of our employees has undergone in-depth training and studied all possible methods of repair. In addition, experienced technicians have repeatedly faced all the breakdowns that a client may encounter. Thanks to this, we quickly find a way out of the situation, whatever it may be.
Specialists carry out Dishwasher Repairs and Services using modern equipment. We buy the best tools for diagnostics and repair. Thanks to this, repairs are carried out not only qualitatively, but also quickly.
You can be sure that your dishwasher will work reliably after our repair. Every customer who orders Dishwasher Repairs receives a 90-day warranty. In addition, we provide a 12-month warranty on new installed parts. If the part fails during this time, we will replace it for free.
However, you need to know that we only use original spare parts. These are certified products manufactured according to all quality standards. Reliable operation of equipment after repair is one of our main priorities.
Common dishwasher malfunctions
As mentioned above, our technicians are familiar with all possible breakdowns. You simply cannot surprise us with something new. We suggest you familiarize yourself with the list of the most common malfunctions. Customers who order Dishwasher Repair and Service most often complain about such problems.
The water inside the dishwasher is either too cold or too hot.

Water doesn't get inside the appliance at all.

The equipment turns off spontaneously before the end of the program.

Water is leaking from the dishwasher.

The appliance doesn't turn on.

Some button doesn't work.

The equipment makes strange noises during operation.

You feel a burning smell.
Whatever the breakdown is, you will save a lot of time if you order Dishwasher Repairs. In 90% of cases, the technician completes the repair on the same day. In some cases, we send 2-3 specialists to the client to solve the problem as quickly as possible. This usually happens when the owner of a very large or complex equipment contacts us.
In addition, we quickly respond to customer requests. In 95% of cases, a technician arrives at the specified address on the same day. Our company brings a lot of benefits to people who need urgent repairs.
How to use the services of our company
To order Dishwasher Repair and Service, call the phone number listed on the website. As we already mentioned, you will need to briefly describe the problem that has arisen. You can also fill out a feedback form. You just need to leave your details here. In this case, the Appliance Service Center manager will contact you shortly. Tell us your address. Choose a convenient time when you are ready to meet our technician at your place.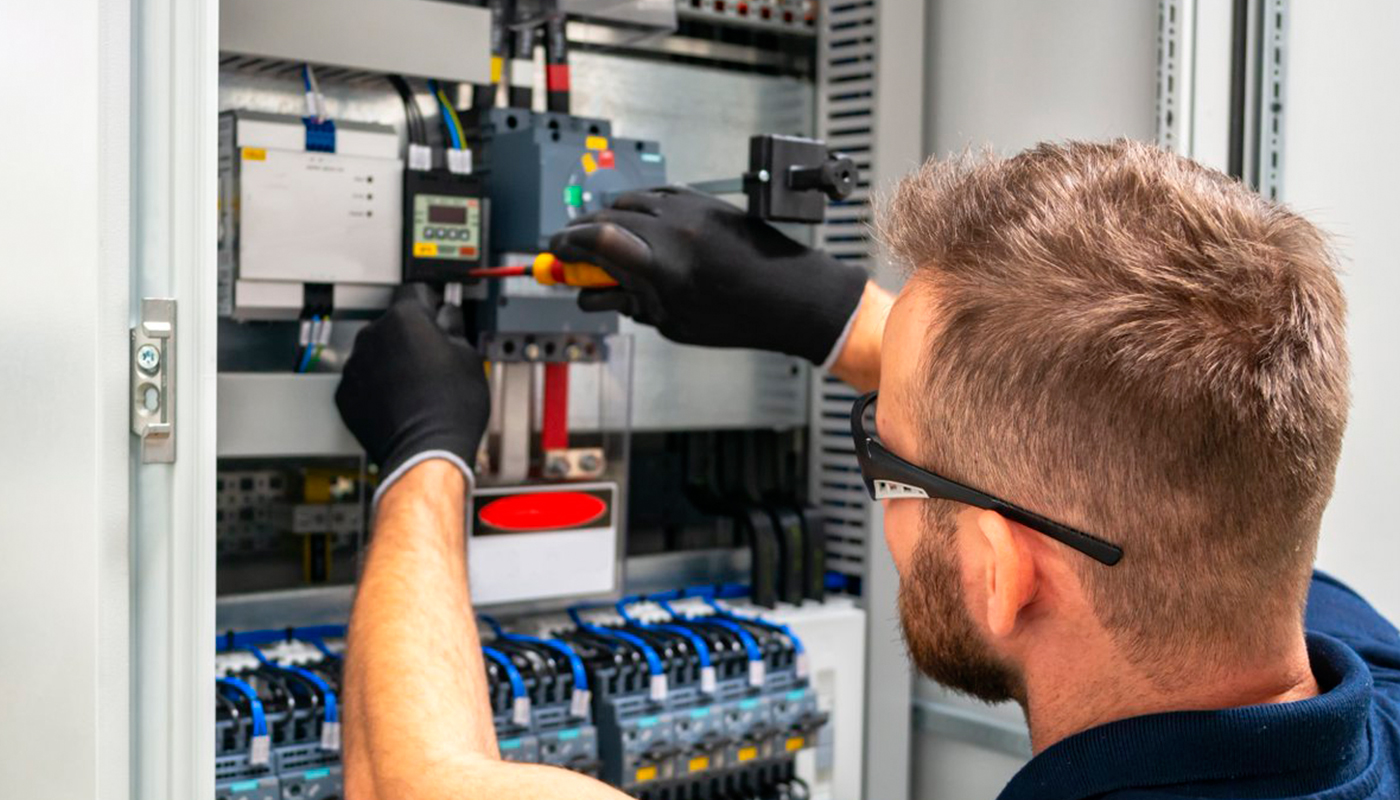 We use only professional equipment and tools, original spare parts, and high-quality consumables. Our technicians have 20 years of experience working with all types of household appliances from well-known brands. Specialists constantly improve their skills to provide you with high-quality services.
Choose the brand of your Dishwasher
Frequently Asked Questions
We invite you to read the answers to the most frequently asked questions. These are the questions our clients most often have. If you want to know more about our company, call us and get a consultation.
Extensive experience is one of the main advantages of our technicians. Each specialist has been repairing equipment for over 20 years (since 2001). Technicians carry out Commercial appliance repair and restore residential equipment. For our specialists, it literally doesn't matter which appliances to repair. For example, it could be an old dishwasher or a brand-new microwave. The technical characteristics of the appliances don't matter either. To find out how professional our technicians are at their job, you can read reviews about our company on Google and Yelp.
Don't worry, our specialists will provide you with fast professional assistance. If you order dishwasher repair, most likely a technician will arrive at your address on the same day. This is possible in 95% of cases. The fact is that our company works every day, all year round. We don't have days off at all. Even if you contact us on Saturday evening, we will do our best to repair your equipment in a short time. Just give us a call and tell us about your problem. If you want our manager to contact you, fill out the feedback form on the website. To do this, you need to spend no more than 30 seconds.
Yes, our company works officially. We have all the necessary documents. In particular, this is a certificate that gives us the right to repair residential and commercial appliances. In addition, each specialist has insurance. Since our company works officially, if you contact us for help, all your consumer rights will be protected. This includes a 90-day repair warranty and a 12-month new parts warranty. We are fully responsible for the quality of the parts we use and for the quality of the work itself.