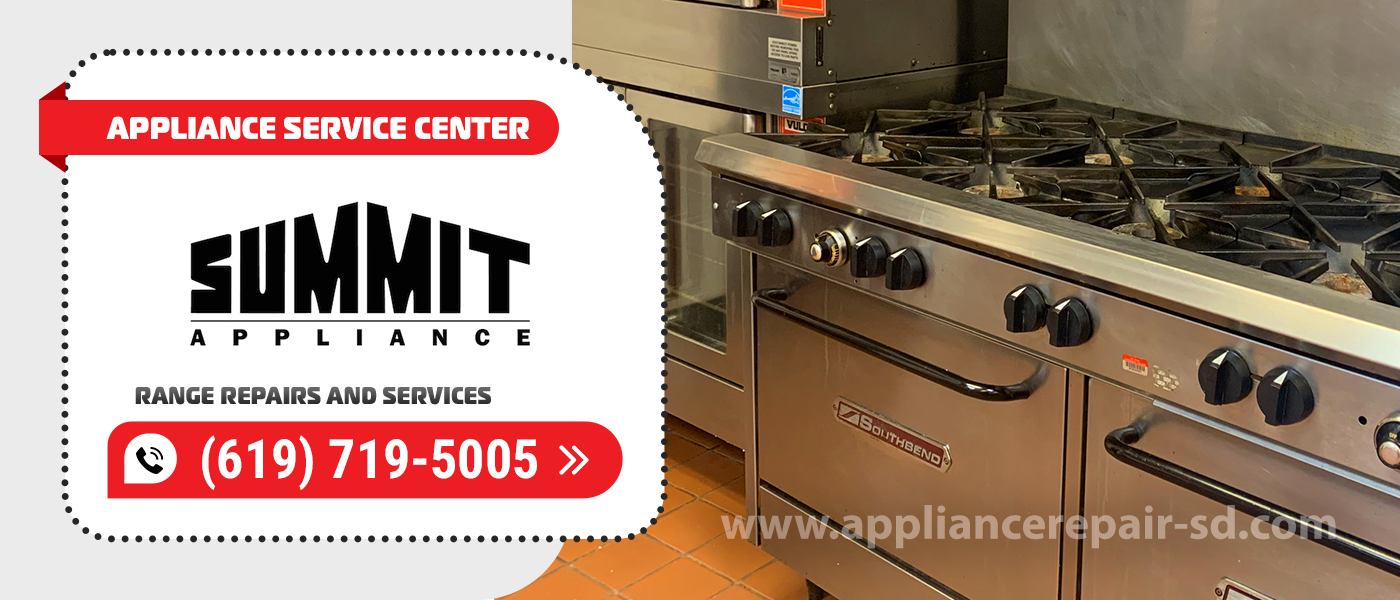 Summit Appliance Range Repair
Your Summit Appliance range needs repair or you have noticed abnormalities in its operation. Contact a professional service center. Only there you will get quality diagnostics and prompt repair. The Appliance Service Center has been providing quality commercial and residential appliance repairs for over 20 years. Our technicians will accurately determine the cause of the breakdown and perform Summit Range Appliance Repair in San Diego County with a quality guarantee.
The main malfunctions of range
The complexity of range repair is due to the complicated structure of the equipment on one hand. On the other hand, it is a gas-powered appliance. Only certified masters are allowed for this Summit Range Appliance Repair and Service. With the appropriate knowledge and experience working with gas equipment.
What kind of breakdowns are eliminated by our specialists
Every breakdown, if not repaired promptly, will have serious consequences. If you notice the slightest malfunction you need to call a specialist for Summit Range Appliance Repairs. And do not try to fix the breakdown on your own, as it can be life-threatening. And also have adverse consequences for the appliance itself.
The burner does not light up or turns off. Most often the cause is a clogged nozzle, a little less often it happens that the thermocouple burned out or the spark plug cracked.

The burner goes out during operation. The most common cause – clogged nozzle or failure of the thermocouple.

Electric ignition does not work (no spark, no clicking).

Summit Range Appliance Repair and Service

technicians will check to see if the ignition unit is burned out or if the trigger contact is oxidized. Or there is no voltage in the mains.

The burner is smoking. Most likely caused by a clogged burner, less often by insufficient gas or air supply.

The burner won't turn on or the gas burns weakly. If this is the case, the

Summit Range Appliance Repair

technician will check to see if the burner is clogged, and if there is enough gas and air coming to it.

The gas knobs are not turning properly. It's most likely a matter of grease buildup on the knobs or a lack of lubrication inside the knobs.

Range burner won't light, burns weakly, or doesn't adjust. The cause could be a worn spark plug or a spark directed from the burner.

Lack of flame intensity or the burner extinguishes spontaneously. This is caused by an incorrect gas supply pressure (if all burners) or a broken nozzle (if one burner).

The burner goes out after releasing the knob. This is most likely a thermo-electromagnetic valve malfunction.

Gas odor. There may be many reasons, often only an expert can figure it out.
What benefits do you get from working with us?
We work directly with the manufacturers, including Summit Appliance. What advantages does it give you:
When you work with us, you can be assured of warranty service for your equipment.

Repair work performed by us meets all the standards of the manufacturers.

You get a mandatory warranty of up to three months on all

Summit Range Appliance Repairs and Services.

Repairs with us don't violate your unit's warranty.

We use only genuine parts and components that we get from the appliance manufacturers themselves.
The key to our success and your trust in us
We provide high quality, fast warranty

Summit Range Appliance Repair

and other home appliances.

We hold ourselves accountable to both appliance manufacturers and our customers for the quality of our service.

We only work with original parts. We never deal with low-quality knockoffs.

Professional repair requires professional equipment. Our service engineers possess and are proficient in it.

Our technicians are certified by leading appliance manufacturers.

The biggest appliance manufacturers have chosen us as their reliable partners. And thousands of customers – as their permanent service center.
In the service center of the company, the Appliance Service Center employs only competent professionals. For which the performance of repair appliances – one of the main tasks. It is also worth paying special attention to the qualifications of the masters of Summit Range Appliance Repair and Service, who regularly improve their experience and level of knowledge. We will do our best to solve your appliance problems and restore your comfort.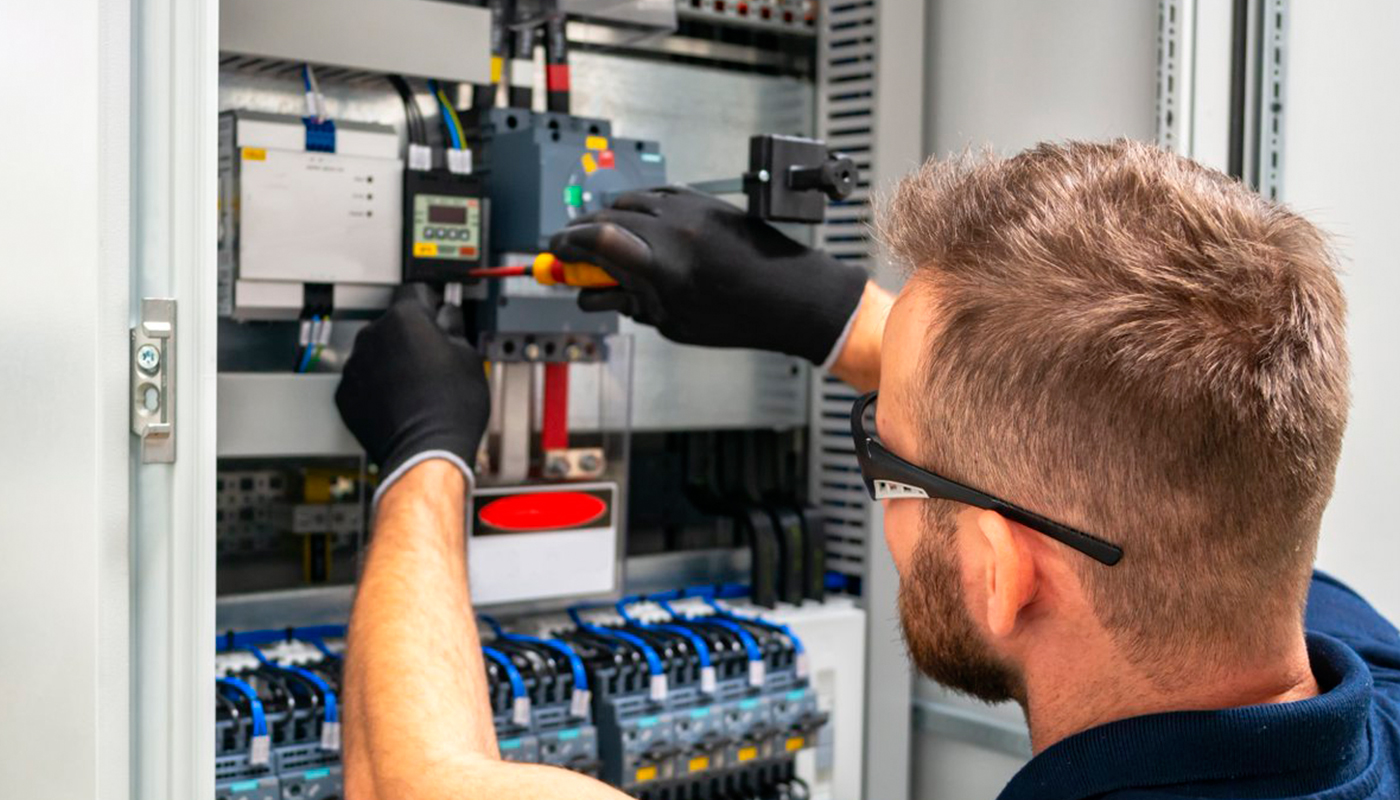 We use only professional equipment and tools, original spare parts, and high-quality consumables. Our technicians have 20 years of experience working with all types of household appliances from well-known brands. Specialists constantly improve their skills to provide you with high-quality services.
Frequently Asked Questions
You can get answers to all your questions from our specialists who have extensive experience in repair and maintenance of household appliances.
A common question that can only be answered accurately when a thorough diagnosis of the breakdown has been made. But you can get a preview of Summit Appliance Range Repair rates on our website, as well as service rates. When you book repairs with our company, the call for a technician and diagnostics are completely free of charge. We charge exactly what it costs for the work.
Quite often, customers come to us to perform range repairs. The cause of the malfunction can be a broken insulation, a loose door in the closed position, a malfunction of the gas burners or a heating element. Our Summit Appliance Range Repair technician will be able to reliably figure out why the range is failing to create the proper baking conditions. After which they will promptly fix any breakdown.
Why is it believed that in the conditions of the workshop a better repair is made. But this is not the case when our Summit Appliance Range Repair experts take on the job and fix the breakdowns at the customer's address in a quality manner. Such repairs are faster and cheaper. There is no need to dismantle and transport bulky equipment. Our in-home technicians perform accurate diagnostics and quality repairs in the shortest time possible. We seldom carry out repairs in the workshop, only if complex work with special equipment is required.