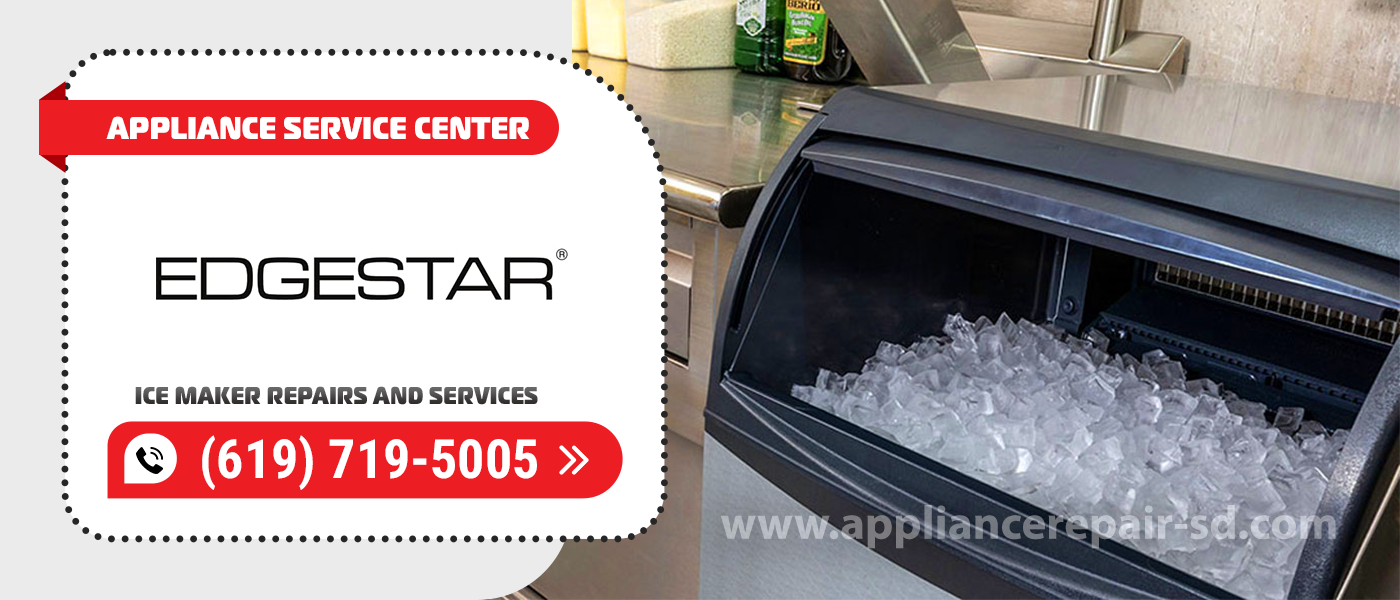 EdgeStar Commercial Ice Maker Repair
People who prefer to buy their appliances from trusted and reputable companies don't need repairs as often, but it gets more complicated when the warranty period ends or if the official service center is far away and it takes a long time to get there. At Appliance Service Center, we believe that people who choose premium electronics should also receive quality service, so we offer only the best EdgeStar Commercial Ice Maker Repair in San Diego County.
Why this company?
Our company has been doing EdgeStar Commercial Ice Maker Repair and Service for many years at low prices, quality ice maker repair service guarantee. Many areas of retail and general food service establishments involve the use of ice makers, and many cannot even function normally if ice makers fail.
Lack of ice in the seafood aisle (shrimp, oysters, fish, squid) disrupts sales, and lack of ice in the kitchens of restaurants or bars is not good news either. The wider the geography and application areas of ice makers are, the more often it is necessary to perform scheduled and emergency EdgeStar Commercial Ice Maker Repairs.
To improve customer service and speed up your EdgeStar Commercial Ice Maker Repair and Service, we've assembled all of your ice maker repair needs in one place. We have all the parts for refrigeration service in stock in the city.
With everything you need in stock, our engineers service ice makers faster and with items that are the best fit for the system. Engineers of the company arrive at the request as soon as possible, carry out the ice maker diagnostics and describe the necessary steps for the breakage elimination. In order to carry out a quality ice maker repair, our engineers use modern tools, which allows not only to quickly eliminate the problem.
But also, to carry out EdgeStar Commercial Ice Maker Repair directly on the customer's site. Our managers will do everything possible to quickly troubleshoot and resume high-quality refrigeration service in all areas of the city. 
Causes of ice maker breakdown
Installation can stop freezing ice when one of the following problems occurs:
The compressor has failed – one of the most serious problems, the solution of which may require expensive repairs or replacement with a new one.

Wrong level or pressure of the refrigerant (Freon) – low level or refill of the system leads to incorrect operation of the whole system, as a consequence, bad quality ice can be produced, or no ice can be generated at all.

Filter clogging. Such a problem is caused by mechanical clogs associated with poor water quality. In some cases, you may need to replace the filter with a new one.

The thermostat has failed. Incorrect determination of the temperature required for rapid ice freezing is one of the most common causes of ice generator failure.
Main failure modes
Inlet valve failure
The inlet valve is an electrically controlled system that can fail. Typically, such a malfunction is fixed by replacing it. If you're faced with a problem where your ice maker isn't working and isn't freezing, or the ice making capacity has dropped significantly, you shouldn't expect it to resolve itself – it's better to contact the experienced professionals at EdgeStar Commercial Ice Maker Repairs and Services, who know how to quickly fix the problem that's occurring.
Low water pressure in the system
If the filters are clogged, the emergency valve is closed, or there is a drop in pressure in the water system, the water is not flowing properly into the ice maker, making it impossible to form ice cubes. Poor assembly during installation can also be the cause of poor pressure.
Breakage of plastic parts of the structure
Vulnerable places can be allocated the trough for ice collection, plastic gears and fittings, which fail quite often. Such parts must be replaced, it is impossible to glue them with a quality guarantee. Ordering replacement parts takes time and can extend the time to contact the experienced professionals at EdgeStar Commercial Ice Maker Repair.
Appliance Service Center of the highest quality and at the most affordable price is available to you 24/7! All you have to do is call the listed phone number and ask for EdgeStar Commercial Ice Maker Repair and Service or leave a request on our website, and the perfect solution will be here in no time!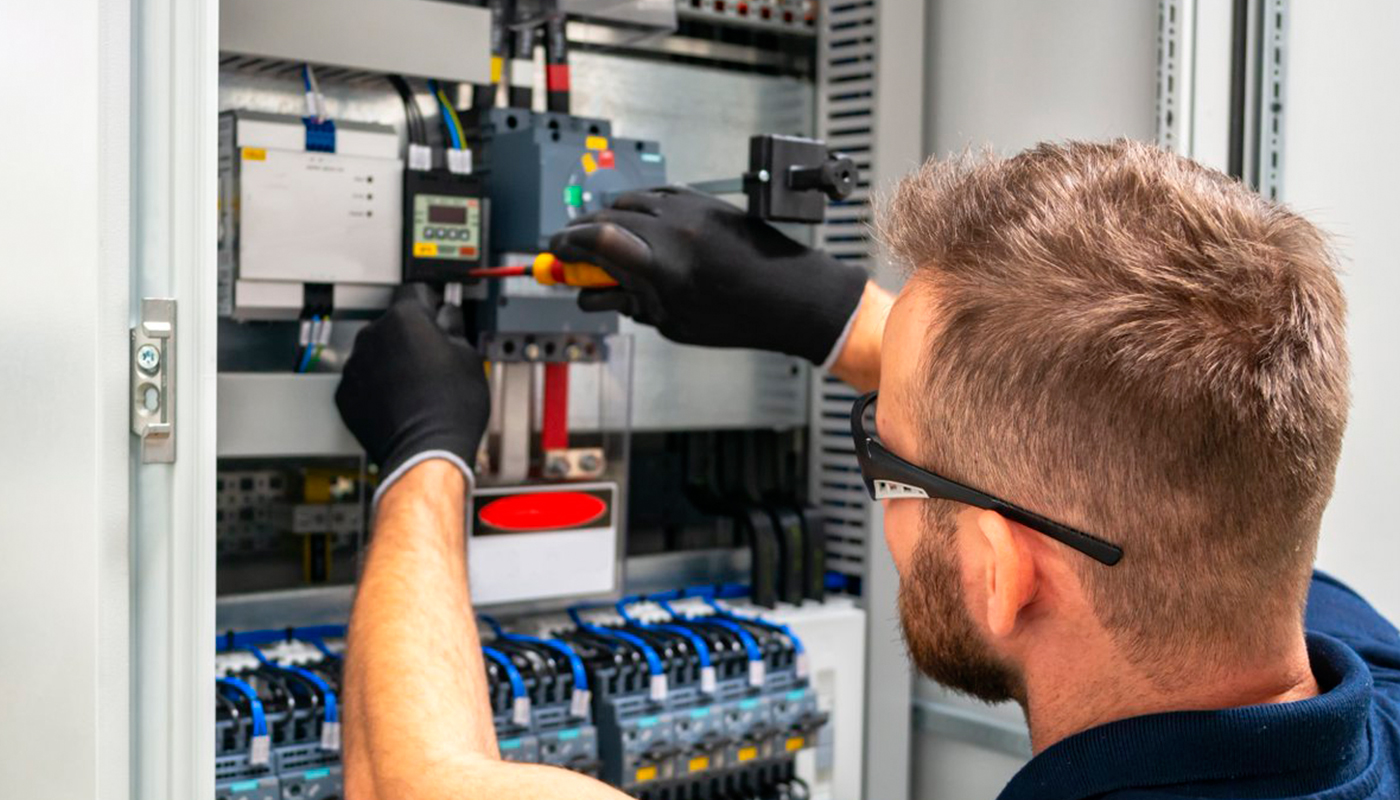 We use only professional equipment and tools, original spare parts, and high-quality consumables. Our technicians have 20 years of experience working with all types of household appliances from well-known brands. Specialists constantly improve their skills to provide you with high-quality services.
Frequently Asked Questions
Do you have questions about ice maker repair? Before you contact our operator, we suggest you look at the frequently asked questions that our company's customers ask.
The principle of connection and operation of the drain hose in an ice maker is similar to a washing machine, but clogging occurs much more often. At the same time, you may notice water and non-freezing cubes inside the chamber. We perform quality EdgeStar Commercial Ice Maker Repair.
If the cycle lasts longer than half an hour, half of the cubes are irregularly shaped, which means that the radiator is clogged (relevant for air-cooled generators). The radiator needs to be cleaned right away. We have EdgeStar Commercial Ice Maker Repair specialists who will do the service when you contact us.
Pressure is higher than normal during suction. Water or solenoid valves may be open. Check and replace elements. If you notice the above problems, then contact our EdgeStar Commercial Ice Maker Repair service technicians who will solve them quickly and competently.