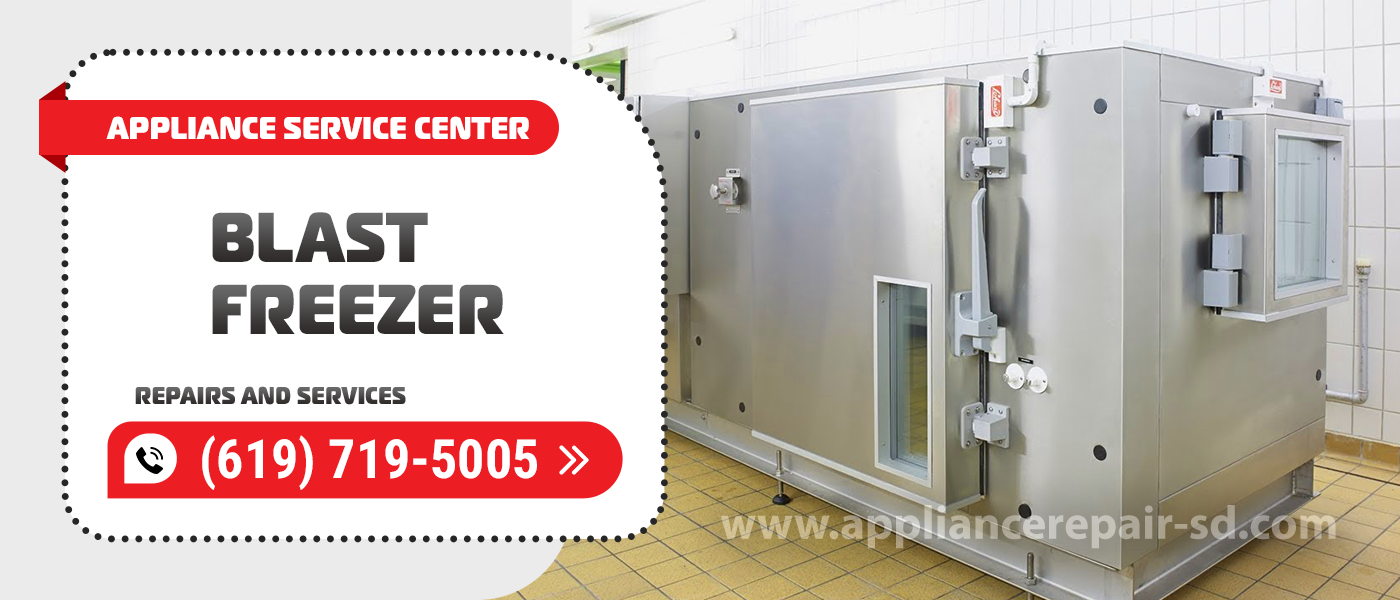 It is difficult to imagine a modern home without a freezer. The abundance of manufacturers and models on the market is admirable. But even the most reliable and high-quality equipment can break down. In such cases, know who you can turn to for help. Appliance Service Center has more than 20 years of professional service and repairs all well-known brands of home appliances. Blast brand freezers are no exception. All you have to do is order Blast Freezer Repair in San Diego County and we'll get your appliances back in working order as quickly as possible.
Causes of freezer failure
Often the reason for Blast Freezer Repair and Service is that the product is not used properly. Let's consider the main mistakes of the owners of the equipment, which lead to the repair of equipment:
Violation of the mode of operation. Each freezer is capable of freezing a certain amount of food in a given period of time. If you do not comply with the manufacturer's recommendations in this matter – it can fail.

Dirt and dust on the radiator, condenser or air filter. Also installing freezers too close to walls and other appliances. All of this cause the system to overheat and fail.

Ice formation on the temperature sensor, on the dehumidifier, and in the vent. This appears when the chamber is heavily loaded, long operation without preventive maintenance.

Mechanical damage.

Wear and tear of parts over time.
How we carry out repair of freezers
Signs that it is necessary to call a master for

Blast Freezer Repairs.

Freezer is working but not freezing.

Overheats or makes noise when it works.

Always shuts down.

Forms a "snow coat" on the walls of the chamber.

Error code pops up and you can't fix the problem yourself.

Leaks in the chamber.
Faced with similar problems, do not waste time – call a master and he will eliminate all breakages.
Arriving at the facility, specialists Blast Freezer Repair and Service disassemble the product, inspect all the technical components. Then they repair or replace the damaged area. If it is a compressor, it is usually replaced as a whole – a jammed compressor can rarely be repaired.
In the case of a refrigerant leak, the system is checked for leaks and conductivity. The location of the leak is found, and the leak is repaired, then the tubes are filled with a new freezer. If the controller or sensor is faulty, they are also completely replaced.  In most cases, Blast Freezer Repair takes a few hours and is done in one visit.
How we work
Professional
We work quickly and efficiently with well-established techniques. Our Blast Freezer Repairs and Services technicians regularly improve their experience and professionalism through apprenticeships at the manufacturer's factories.
Officially
We work without intermediaries.
Operational
We have our own warehouse of all necessary spare parts. This greatly speeds up repair and service of machinery.
Quality
Our technicians work only with original components. We do not deal with cheap knockoffs, of dubious quality and production. After all, the quality of components is the key to reliable Blast Freezer Repair. And a guarantee of longevity of your home appliances.
Comprehensive
We repair anything that can break and is repairable. Any appliance we can bring back to life. We will replace or recommend repairs that are beyond repair. You can trust our judgment as we work in-house.
Guaranteed
Our technician is responsible for all work done and will give you a 3-month warranty card at the end of his work.
Best price
We charge exactly what we charge for our services. We do not repair what cannot be repaired. We do not replace expensive parts that cannot be repaired.
Daily availability
We work seven days a week. Don't wait until weekdays to call our technicians.
Consult
When you contact us, you are assured of a free consultation over the phone. After repairing our expert will tell you how to operate your freezer with pleasure. This will help to avoid many breakdowns in the future.
Appliance Service Center is a company that cares about its reputation. Don't waste time! Order Blast Freezer Repair and Service at our service center. You can read testimonials from grateful customers on our website, Google, or Yelp. But the eloquence of all words will be the fact that our customers recommend us to their friends and acquaintances.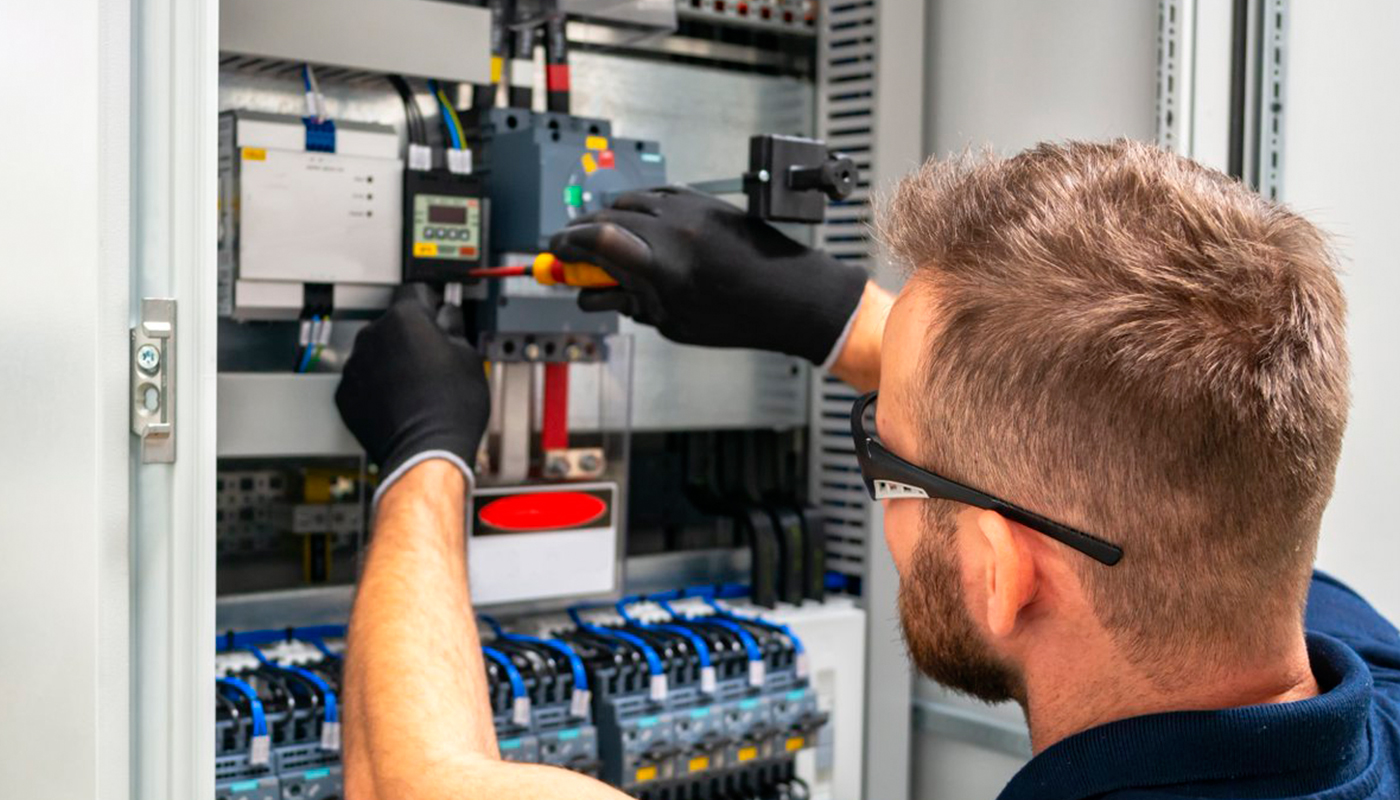 We use only professional equipment and tools, original spare parts, and high-quality consumables. Our technicians have 20 years of experience working with all types of household appliances from well-known brands. Specialists constantly improve their skills to provide you with high-quality services.
Frequently Asked Questions
Do you have questions about freezer repair? Before you contact our operator, we suggest you look at the frequently asked questions that our company's customers ask.
The freezer compressor may have malfunctioned. The motor starts for only a few seconds and then shuts off. This happens because of natural wear and tear or excessive load. To diagnose the malfunction, you can contact our Blast Freezer Repair technicians.
The breakdown is common with electronic refrigerators. A long pause follows after the refrigerator is turned off. The sensor does not transmit temperature information to the control module. The electronic element needs to be replaced. The professionals at Blast Freezer Repair will get the work done quickly.
For electromechanical models, it's typical for the thermostat to malfunction with long interruptions. No temperature data is received, no switching to freezer compartment cooling takes place. The broken part is replaced. We have qualified Blast Freezer Repair technicians who will fix this problem.