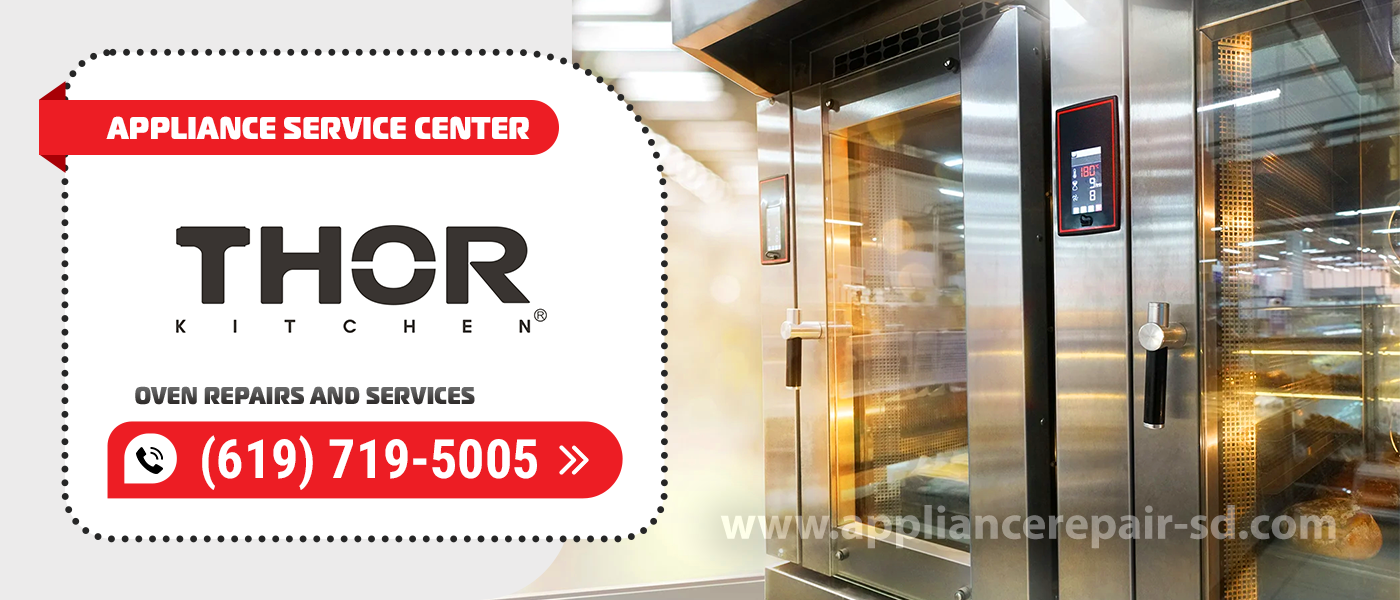 The oven is not the least of these in the kitchen. A lot of dishes are cooked to perfection in Thor Kitchen ovens. But like any appliance it can break down, even the most reliable and high quality one. Appliance Service Center – more than 20 years of professional repair of household and commercial appliances of all well-known brands. Our technicians provide prompt and quality Thor Kitchen Oven Repair in San Diego County. For them, it doesn't matter the model of the oven or how long it has been in use. The technicians can fix any breakdown, no matter how complicated it may be.
Let's look at the main reasons why the oven doesn't work
If you find that your electric oven does not work or that it heats poorly or has stopped working altogether. The first thing to do is to check if there is voltage in the socket where the oven is plugged in and if the contacts inside are not burned. If all of this causes you difficulty – call a professional Thor Kitchen Oven Repair and Service. After all, in addition to a wiring problem, there could be serious problems with the appliance itself.
What can cause the oven to stop working
The protection system or its defect is triggered.

Faulty connection wires or contacts.

Failure of the heating element.

Thermostat failure.

Problems with the mode switch.
In fact, the causes may be many, and the breakdowns may be of different nature. But no matter how complicated the breakdown, our licensed technicians can perform Thor Kitchen Oven Repairs as quickly as possible.
When it's worth using the services of an expert oven repair technician
When you find your gas oven malfunctioning, it's worth calling a trusted, appropriate, and the best service center. And call a responsible, knowledgeable, and competent Thor Kitchen Oven Repair and Service technician to your address.
Our technicians make repairs of the following nature:
Replacement of heating elements, convector.

Thermostat replacement.

Fan repair.

Replacing the gasket on the door.

Installation of a new switch.

Replacement of control unit.

Replacement and cleaning of the burners.

Replacement of solenoid valve.

Repair of thermocouple.

Repair of electrical wiring and other types of work.
Do not repair the appliances yourself. Attempting to repair it yourself very often leads to the fact that it will be followed by an appeal to a service center. And most likely the repair will cost more than it initially could be. Regularly we are visited by machines which have been repaired with our own hands.
Our benefits
Warranty
A warranty is your insurance policy for your repaired machine. The warranty covers any malfunctions that may happen to the repaired equipment within a specified period. Our technician, upon completion of Thor Kitchen Oven Repair, provides a certificate of completion and a three-month warranty.
High professionalism
Our staff includes technicians with 20 years of experience. We have thousands of grateful customers and thousands of repaired appliances under our belt. Each of our specialists has practical experience and regularly increases his qualification. We are aware of all the innovations and trends of modern repair.
Prompt repair
In 90% of situations, Thor Kitchen Oven Repairs and Services are performed within a few hours in your presence. 10% of cases are more complex malfunctions that will take longer to repair.
Availability of genuine parts
We only use genuine, reliable parts. It is the original parts that fit best and last much longer. This is the key to quality Thor Kitchen Oven Repair.
Absolute quality control
We constantly monitor the quality of our technicians' repairs. If you don't like something – complain, we will take immediate action.
If you need oven repair, Appliance Service Center is ready to provide the experts in their field. We provide a warranty on the work done, which confirms the quality of our repairs and the accuracy of their performance. To get qualified Thor Kitchen Oven Repair and Service, you can call the numbers listed on the website or leave a request online and our experts will get back to you as soon as possible.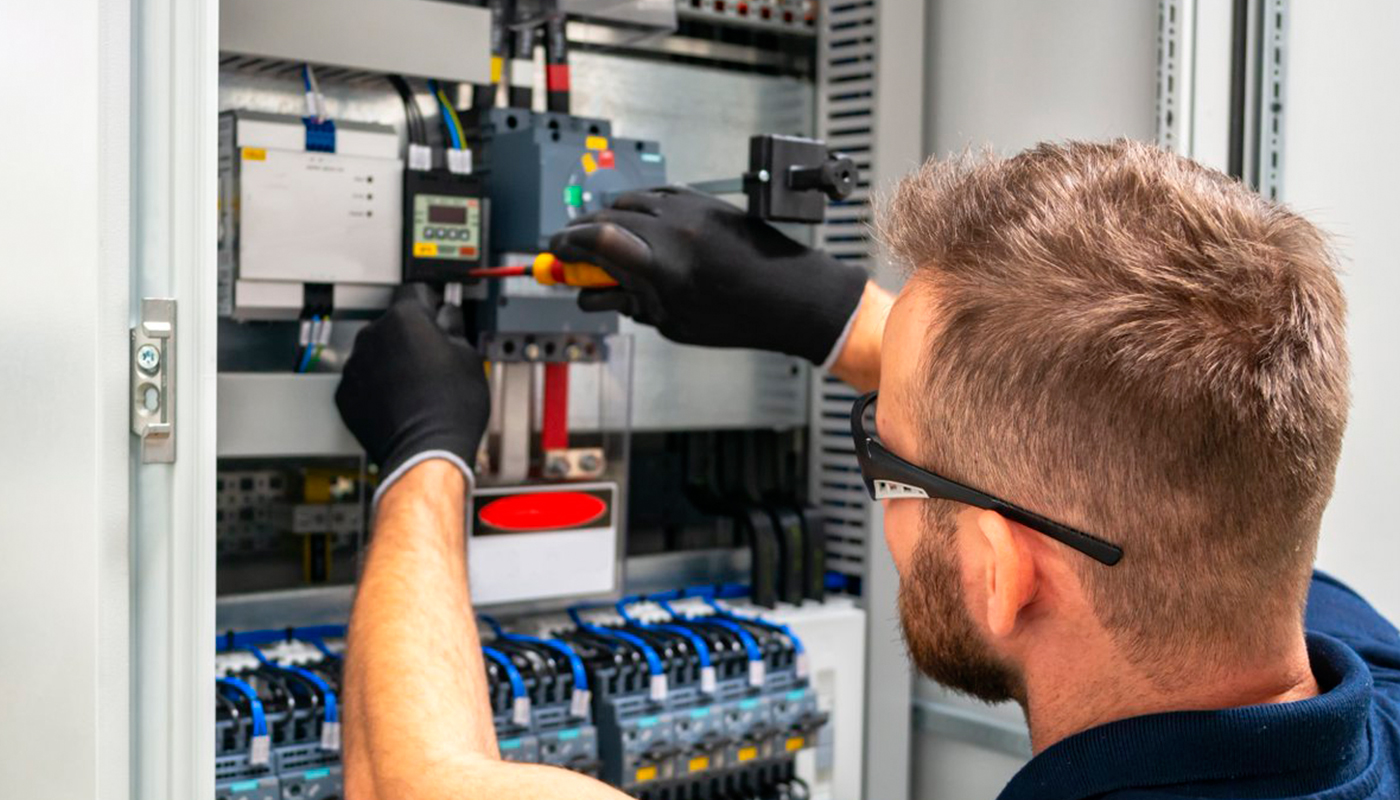 We use only professional equipment and tools, original spare parts, and high-quality consumables. Our technicians have 20 years of experience working with all types of household appliances from well-known brands. Specialists constantly improve their skills to provide you with high-quality services.
Frequently Asked Questions
Do you have questions about oven repair? Before you contact our operator, we encourage you to review the frequently asked questions that our customers ask.
Our company provides a warranty on Thor Kitchen Oven Repair and replaced parts. However, the specific terms of the warranty may vary depending on the company and the type of work that has been done. We usually offer a warranty on our work for a specific period of time. 
We specialize in repairing a wide variety of oven brands and models. Our company is experienced in Thor Kitchen Oven Repair of the following types:
Electric ovens.

Gas ovens.

Combination ovens.

Microwave ovens.
Our company has extensive experience and expertise in Thor Kitchen Oven Repair. We have been in this field for many years and in that time have accumulated considerable knowledge and practical experience.
Here are some aspects that prove our expertise and experience:
Qualified technicians.

Licenses and certifications.

Up-to-date knowledge.

Quality parts and equipment.

Satisfied customers.
We always strive to provide our customers with high quality and professional oven repair based on our extensive experience and expertise.