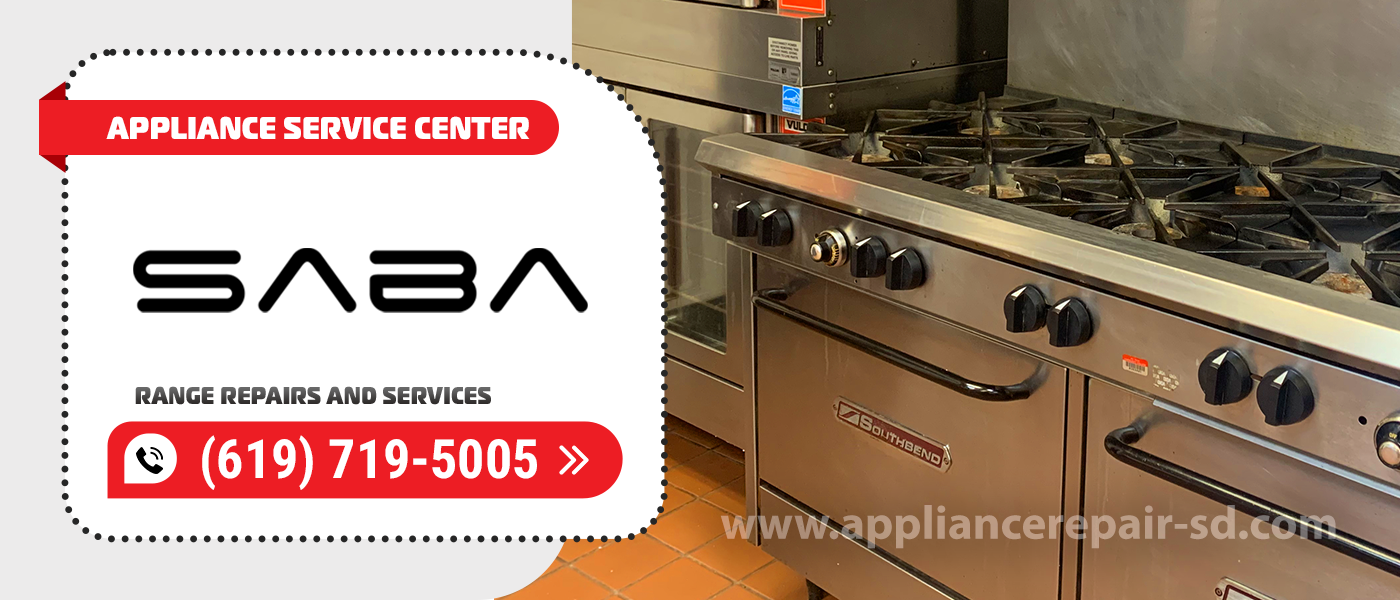 Appliance Service Center has been providing high quality repair services to its customers for over 20 years. Everyone who has contacted us has been satisfied and has repeatedly recommended us to their friends and acquaintances. When a problem arises, we recommend contacting SABA Range Repair in San Diego County. All of our technicians are always happy to help you. 
The range is an integral part of our daily lives. The SABA range is one of the highest quality ranges on the market. But even it may need a repair service in time. We do not recommend you do SABA Range Repair and Service, because your safety is the first concern.  
What are the most common breakdowns our technicians deal with? 
Your range is not heating up  
Have you turned on your range, so it won't heat up? Most likely the reason for this malfunction is a faulty switch or improper installation. Also, the reason for not working the oven can be a broken spiral that is used for heating. Our SABA Range Repairs technicians can help you solve this problem. Masters will check everything, all that can be repaired, if necessary, will be replaced.  
Thermostat malfunction 
Is it possible that you put a pie in the range and after a while it goes out? A thermostat malfunction causes the range's heat level to decrease. The temperature sensor detects this decrease, and the gas control system will shut off the gas supply in an emergency to avoid unsafe situations. To correct the malfunction, a high-precision diagnosis must first be performed. If the thermostat is calibrated, it can be adjusted. Otherwise, it must be replaced. 
The gas range does not turn on  
A very common breakdown of the range is poor or no switching on of the gas burner. This malfunction can be caused by:
Clogged nozzles with food particles that get there during cooking.

Cracked or broken insulation on the ignition plug.

A broken solenoid valve or a burnt thermocouple. 

If your combi steamer has automatic ignition, the reason for not turning on is most likely a lack of current in the electrical system. 
Smell of gas 
If you sense the presence of gas near the range or in the room where the kitchen appliance is installed, immediately turn off the faucet down to the stove, open the windows and ventilate the room. You need to contact a professional to fix the gas leak right away. More often than not, the cause of the leak is the improper connection of the range. Therefore, for SABA Range Repair and Service, contact only trusted technicians.
Broken door 
It is very common for customers to come to us with complaints about broken doors in their combination range. Over time of use or improper installation, the door begins to jam open, closing poorly. The breakage is not very serious, but very unpleasant because you can't cook anything with the range open. To fix such an unpleasant problem, you should contact the Appliance Service Center for a quality SABA Range Repair. 
Why Appliance Service Center? 
We only use premium parts and tools in our work, as we understand that it's not just the technician's knowledge that affects the quality of our services.

We make all repairs at the client's home, which allows him not to worry about delivery of the range to our office. In addition, we always negotiate all the details with our client, including specifying a convenient time for you.

Our specialists always conduct high-precision diagnostics using special equipment. This allows them to quickly find the causes of failure. And the big experience of work and repeated improvement of professional skill allows him professionally to make

SABA Range Repair and Services

your range.

Operators of our company are always ready to come to your aid, answer all your questions, in case of emergency they will orient you and send the technicians to you. 

Our prices are commensurate with the complexity of the breakdown and the quality of the

SABA Range Repair

we produce.
Many breakdowns are caused by improper installation of the range or previous poor repairs. To avoid serious breakdowns and unnecessary costs, we recommend that you contact Appliance Service Center when a breakdown is detected. You'll be pleasantly surprised by the quality of service, as all SABA Range Repair and Service technicians care about the breakdown as if it were their own.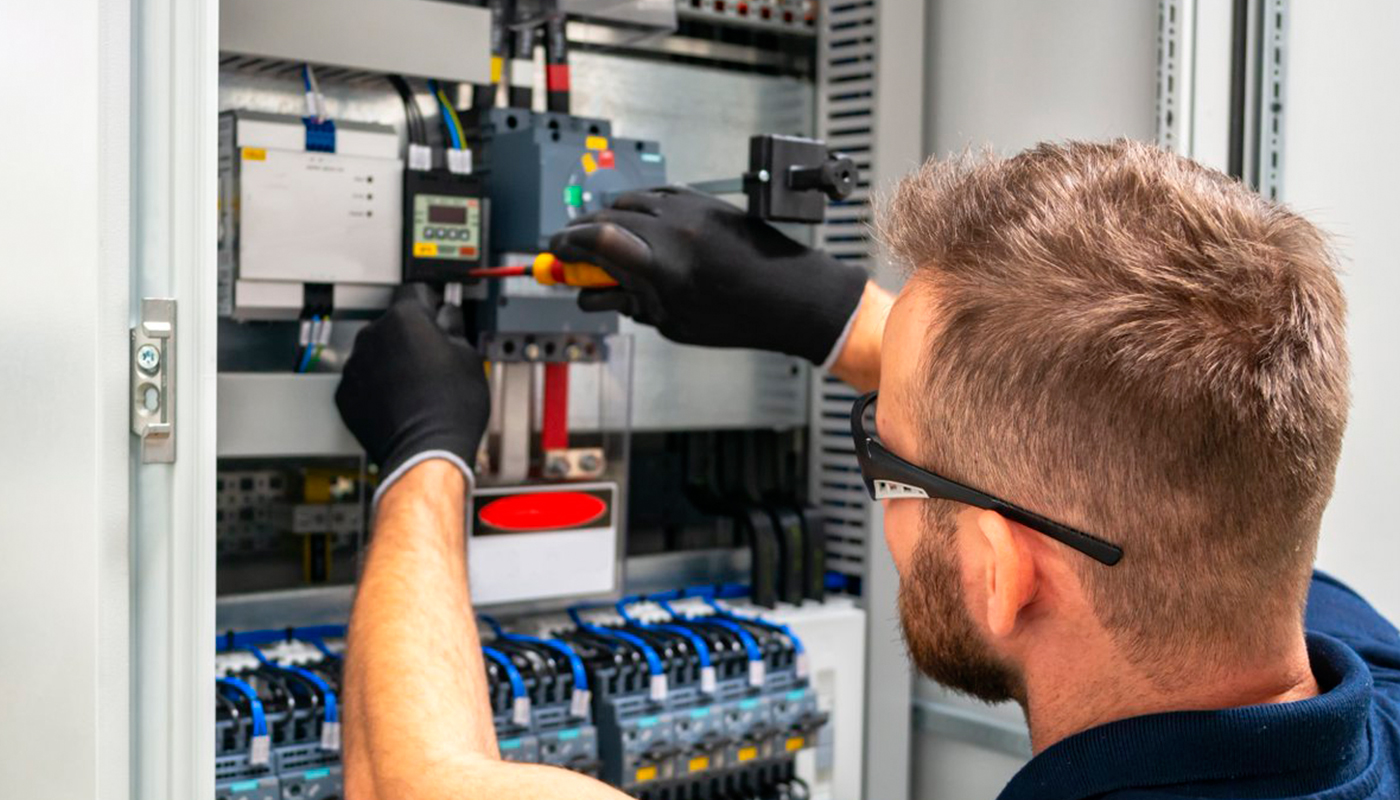 We use only professional equipment and tools, original spare parts, and high-quality consumables. Our technicians have 20 years of experience working with all types of household appliances from well-known brands. Specialists constantly improve their skills to provide you with high-quality services.
Frequently Asked Questions
It is important to know who to call for advice and get an answer to your question about repairing and operating your range.
Quite often, hostesses encounter this problem and turn to the experts at SABA Range Repair for advice. This problem is not always due to a dirty range. The causes may be the following:
Excessive primary air.

Lack of air mixture.

Poor gas pressure.

Improperly sized nozzle.

But a fairly common cause is still a contaminated injector.
Let's take a look at the breakdowns that our customers encounter and contact our SABA Range Repair technicians:
The burner won't light up or go out. 

Burner goes out during operation. 

The electric ignition doesn't work or clicks constantly. 

Burner does not turn on or fails to burn gas weakly. 

The burner smokes. 

Gas knobs do not turn properly. 

Oven burner fails to ignite. 

Oven burner fails to light after the knob is released. 

Oven does not heat, the gas burns weakly, the bottom burns. 

Smells like gas.  
An unpleasant situation that causes contamination of cookware. With this problem, you need to check the nozzles for the fact of contamination. This is rather the only reason. Because the products of cooking in the process of operation get into all corners of the stove causing clogging, and as a consequence prevent normal operation of the range. At any breakdown, you should not take the risk of doing the repair yourself. Gas, first, is a danger. It is better to seek help from a SABA Range Repair technician who can help you in any situation.