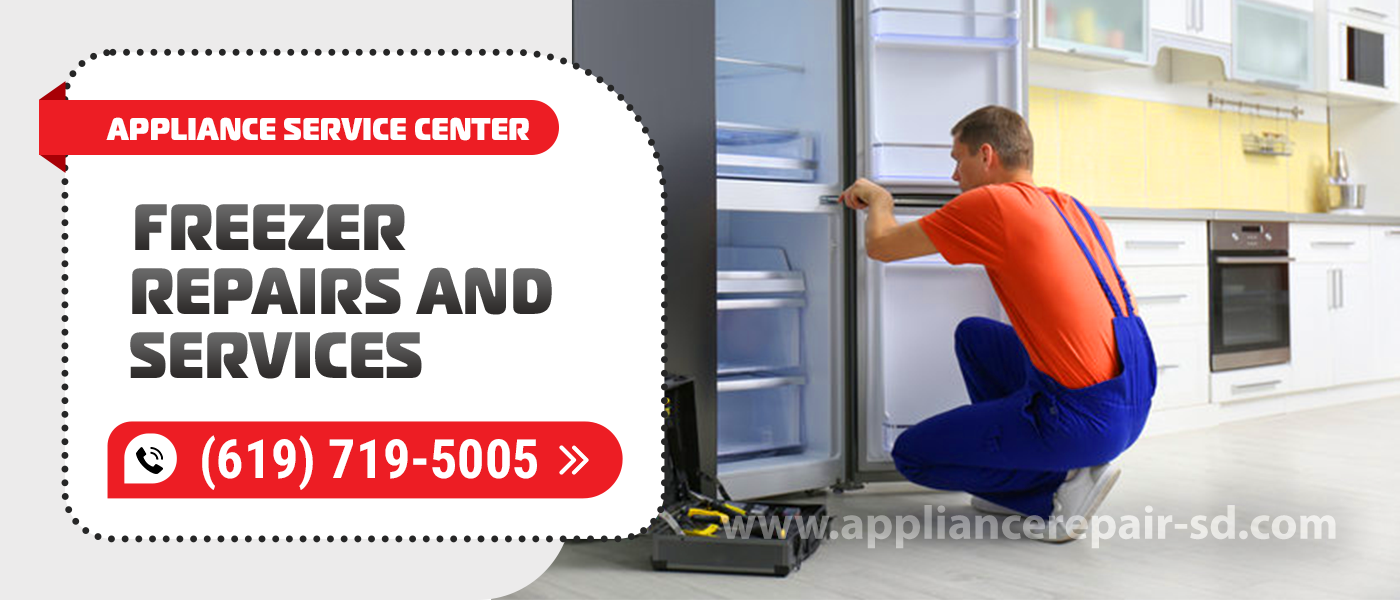 Guaranteed high-quality repairs can be carried out only by experienced professionals. Beginners often make mistakes that further affect the operation of the equipment. If you want to get help from real experts, we recommend contacting the Appliance Service Center. If you order Freezer Repair in San Diego County, you will be assisted by experts with over 20 years of experience. Our technicians started working in 2001. They know how to work with both commercial and residential models. You can fully rely on our professionalism.
Freezer Repairs and Services can be ordered in the event of any breakdown. Our experts carry out both simple repairs and the most complex ones. Practice shows that technicians can fix any problem. To do this, they use not only their extensive experience. Specialists have access to the most modern repair and diagnostic tools. They help to carry out repairs not only qualitatively, but also quickly.
If you order Freezer Repair, a technician will come to you and diagnose. He will find the cause of the breakdown and tell you what exactly happened to your equipment. If the repair cost is too high, the technician will let you know. In this case, it may be better to buy a new freezer. You can count on our help in this case too. An expert will help you choose a new model. In addition, you can ask our technician to replace the equipment.
If there is a need to carry out repairs, you will receive a guarantee of quality after its completion. We provide this bonus to every customer who orders Freezer Repairs and Service. Firstly, we're talking about a 90-day warranty on the repair itself. If the failure occurs again, and this is a warranty case, our specialist will fix the problem for free. Secondly, our customers receive a 12-month warranty on newly installed parts. If the part fails, the replacement will be carried out free of charge.
However, you have no reason to doubt the high quality of our spare parts. We carry out Freezer Repairs using only original products. We buy a part only if we see a quality certificate. Therefore, your equipment will be guaranteed to work reliably after our repair. If some force majeure happens (for example, a factory defect), it will be our concern.
Common freezer breakdowns
Customers who order Freezer Repairs and Service come to us with a variety of problems. We have a list of malfunctions that such people most often complain about. We invite you to take a look at this list.
Water is leaking from the freezer.

A thick layer of ice periodically appears on the walls of the freezer.

The equipment is not capable of cooling food well.

The temperature inside the freezer fluctuates spontaneously.

You hear strange noises while the appliance is in operation.

The display doesn't work.

The button is out of order.

Freezer doors don't close tightly.

The equipment doesn't turn on and shows no signs of life.
Whatever happens, if you order Freezer Repairs, you will save a lot of time. Most repairs are completed on the same day. To be more precise, this happens in 90% of cases. In addition, our employees respond very quickly to customer requests. Only in 5% of cases the technician comes to the client the next day. Usually, a specialist has the opportunity to arrive at the specified address after a few hours.
How to use the services of our company
To order Freezer Repair and Service, call the phone number listed on the site. We are available to discuss the details with you on weekdays, weekends and holidays. You will need to briefly describe the problem and name your freezer model. You can also fill out a feedback form. The Appliance Service Center manager will call you back shortly. You won't have to wait longer than 3 minutes. Tell our specialist when it will be convenient for you to meet our technician at your place.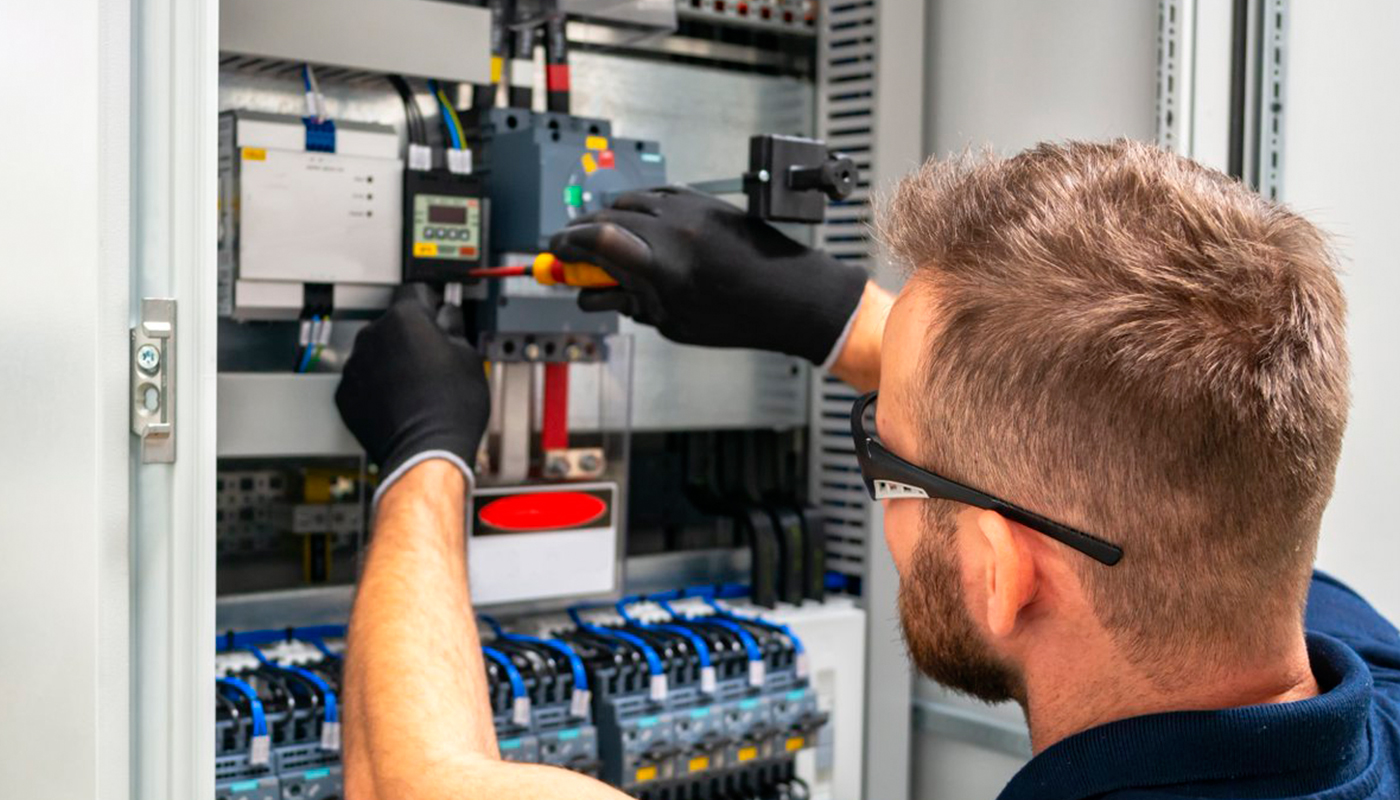 We use only professional equipment and tools, original spare parts, and high-quality consumables. Our technicians have 20 years of experience working with all types of household appliances from well-known brands. Specialists constantly improve their skills to provide you with high-quality services.
Choose the brand of your Freezer
Frequently Asked Questions
Every client who has questions can get useful information. You may find it below. If you have any further questions, call us. Our specialist will talk to you and conduct a consultation.
You have no reason to doubt the professionalism of our specialists. Therefore, you can safely order freezer repair. Technicians of our company are able to fix 100% of the problems. They will bring your equipment back to life if the freezer is repairable. However, in some cases, the cost of repairs exceeds the cost of buying a new appliance. In this case, our specialist will tell you about it. If you wish, a technician will help you choose a new model. The expert will consider your wishes, the technical characteristics of the model that is out of order, and the available budget. Also, our technician can uninstall the old equipment and install the new one.
Yes, every employee of our company has a certificate. We work officially. The certificate is a confirmation that our specialist is able to effectively carry out repairs and has all the necessary skills. In addition, all our employees are insured. Each technician has a lot of experience. Specialists have been carrying out Commercial appliances repair and repair of residential equipment for more than 20 years. Our company was established in 2001. During more than 20 years, experts have learned how to repair a wide variety of appliances from all popular manufacturers in the US market.
We are ready to accept your application by phone. Find a phone number on our website and call us. We don't have weekends, so you can contact us whenever it's convenient for you. The manager will answer you. He will listen to your complaints, ask you to provide your address and choose the time when the technician will need to come to you. In addition, you can order freezer repair by filling out the feedback form. You can easily find it on the site too. Just leave your details and wait a bit. Usually, our specialists call back within 1-3 minutes.