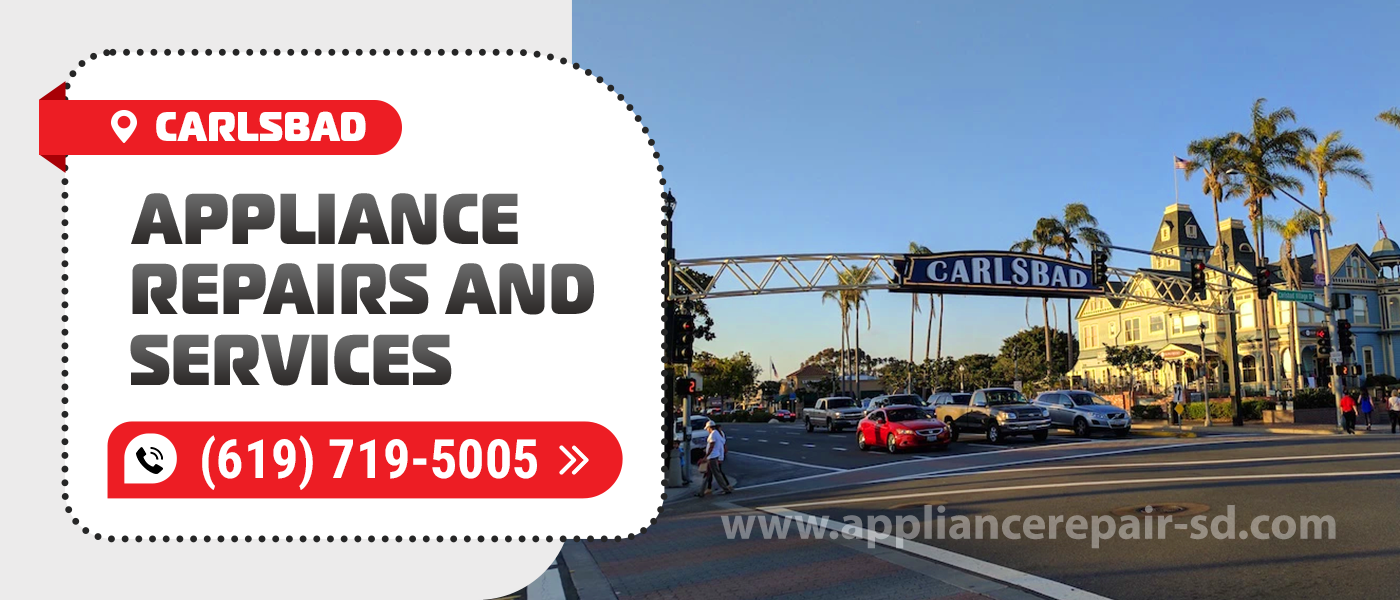 Carlsbad Appliance Repair
If your appliance breaks down and you want real professionals to help you, contact the Appliance Service Center. Appliance Repair in Carlsbad, CA is carried out by certified professionals with over 20 years of experience. Our company was established in 2001. Technicians are able to work with equipment of any year of manufacture from any popular brand in the USA.
If you order Carlsbad Appliance Repair and Service, you can be sure of a positive result of the repair. Our technicians have undergone extensive training. They know all the relevant methods of repair and diagnostics. They have faced all possible breakdowns dozens of times.
In order to carry out Carlsbad Appliance Repair even more efficiently, the specialists regularly attend refresher courses. They do it every six months. We are talking about trainings that are held at manufacturers' factories. Here, technicians work on the most modern and technologically advanced equipment. Whatever appliance you own, the repair is sure to be successful.
If you order Appliance Repair in Carlsbad, CA, you will save a lot of personal time. Our specialists take with them all the necessary equipment and spare parts. In rare cases, the technician needs to go to the warehouse to get the required thing. However, this doesn't take much time.
Speaking in the language of statistics, in 90% of cases repairs are completed on the same day. It rarely takes more than a few hours to solve a customer's problem. The expert almost always arrives on the same day to the client who ordered the Carlsbad Appliance Repair and Service. This happens in 95% of cases.
Each client of our company receives a 90-day warranty. If a technician installs a new part in your equipment, you will receive an additional 12-month warranty. If a spare part fails, our specialist will replace it free of charge.
However, this happens extremely rarely. We carry out Appliance Repair in Carlsbad, CA using original parts. These are quality certified products, made in compliance with all possible standards.
About the equipment we repair
Our experts work with commercial and residential appliances. As mentioned above, it doesn't matter to us when your equipment was manufactured. Technicians work equally effectively with old appliances and with the newest ones.
Specialists are able to repair washing machines, dishwashers, microwaves, air conditioners. Technicians effectively restore heating, stoves, ranges, wine coolers and many other appliances.
If you have large and complex equipment, we will send several specialists to you if necessary. In this case, we will be able to carry out repairs as quickly as possible.
Some customers who use Appliance Repair in Carlsbad, CA receive discounts. You will receive a 15% discount if you have already used the services of our company. We will give you a $25 discount if you order a repair online. In addition, seniors and veterans enjoy a $30 discount.
Our technician will come and diagnose. If you decide that there is no need to make repair, you will only need to pay the Service Fee. This amount of money is a deposit. If you decide to make repairs within 30 days, this money will become part of the payment for the services provided.
How to use the services of our company
To order a Carlsbad Appliance Repair and Service, tell us about your problem over the phone. Use the phone number listed on the site. There is another way. We mean the feedback form. Leave your details here if you would like the Appliance Service Center manager to contact you. The specialist will consult you. If he comes to the conclusion that you can solve the problem yourself, the manager will provide you with instructions. If necessary, the specialist will send an expert to you. You will need to choose a time when you are ready to meet the technician at your place.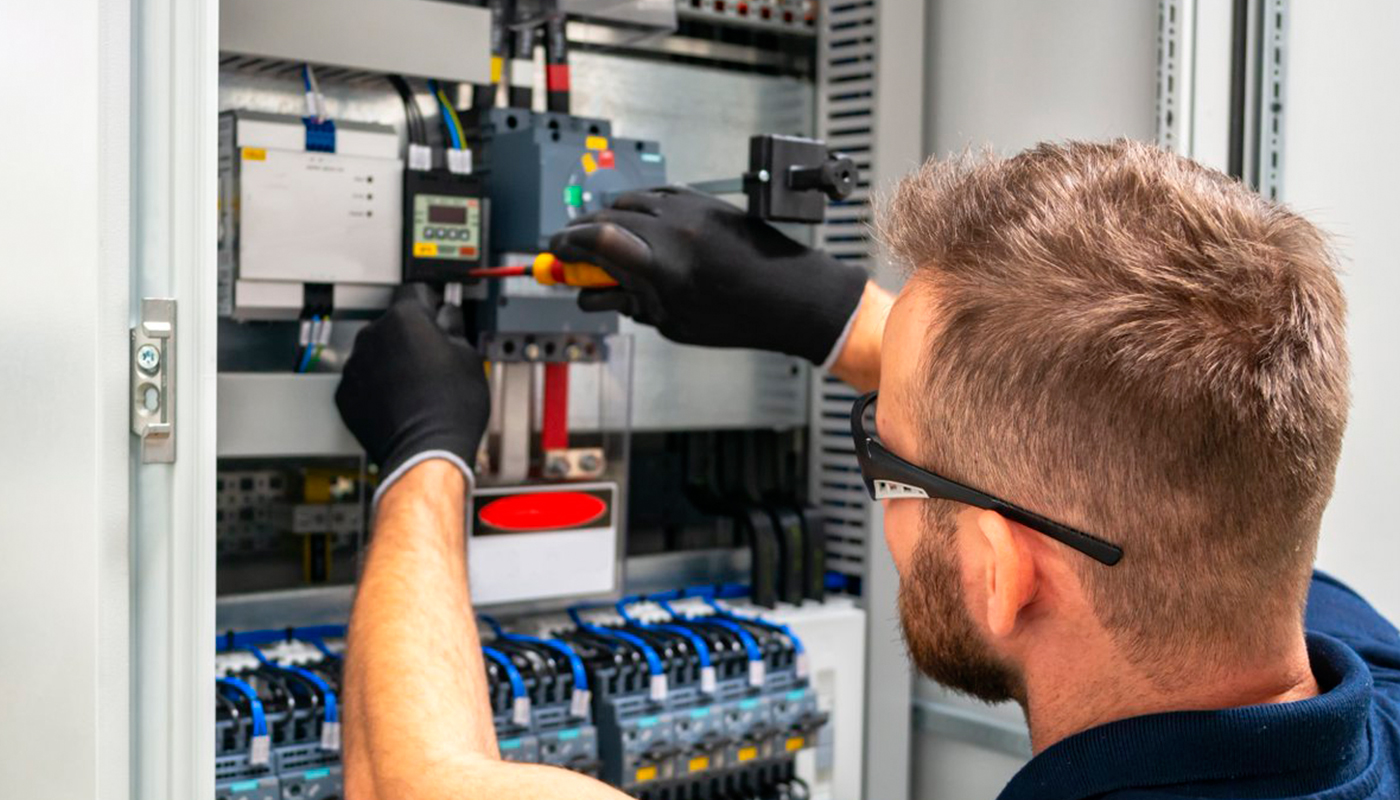 We use only professional equipment and tools, original spare parts, and high-quality consumables. Our technicians have 20 years of experience working with all types of household appliances from well-known brands. Specialists constantly improve their skills to provide you with high-quality services.
Appliances Repair services in Carlsbad
Here are the appliances we repair. Did you find what you need on the list? Contact us, order a repair, get a high-level service and a quality guarantee. A company with over 20 years of experience at your service!
Frequently Asked Questions
You have questions? You may find them on this list. We suggest you familiarize yourself with the most popular questions that our customers have.
You only need to spend a few minutes. To use Fridge repair, find our phone number on the website and contact us. We are ready to give you a personal consultation. Our specialist will talk to you and ask you questions that will relate to your fridge and breakdown. Also, the expert will offer you to choose a day and time when it will be convenient for you to meet the technician at your place. Feel free to order San Diego appliance repair from our company. You will receive a fast repair with a guarantee of quality.
We respond extremely quickly to customer requests. If you order Dryer repair, you definitely won't have to wait long. Usually a specialist comes to the client on the same day (in 95% of cases). We are ready to provide you with professional assistance even on weekends and holidays. Order San Diego appliance repair at your convenience. Thanks to such promptness of specialists, our company is appreciated by customers who need urgent repairs.
Don't worry. This is a common failure. Usually, it can be quickly eliminated. The main thing is to entrust Microwave repair to true professionals. Contact us and tell us about the situation that has arisen. If you order San Diego appliance repair, a technician will come to you shortly. He will diagnose to find out the cause of the increased noise. After that, the specialist will solve your problem and provide a warranty for the repair.