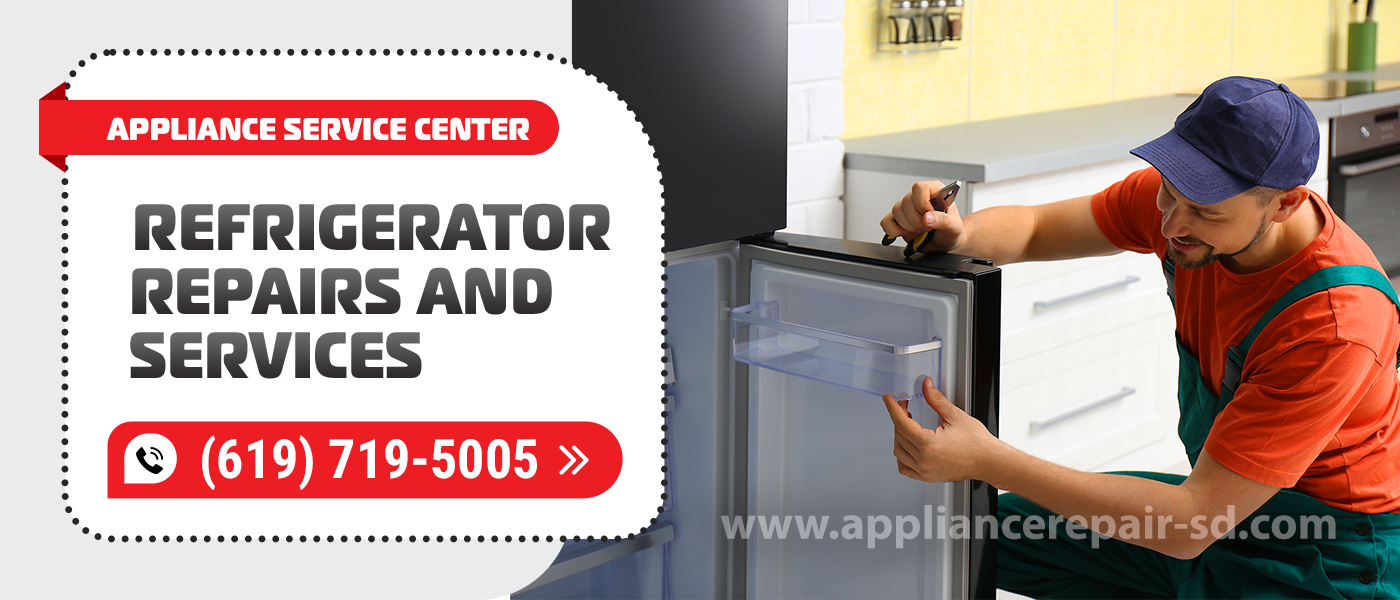 Refrigerator Repair Service
If your refrigerator breaks down, you need to get professional help as soon as possible. The safety of your food and comfort in general depend on this. This is especially true for business. The profit of the company depends on the correct operation of the equipment. We recommend contacting the Appliance Service Center for assistance. You can order Refrigerator Repair in San Diego County and get help from experienced professionals.
We are talking about professionals who have been doing their job for more than 20 years. Our company started its work in 2001. Refrigerator Repair and Service is carried out by certified professionals who have undergone extensive training. Our technicians work with refrigerators from all manufacturers popular in our market. The year of manufacture of the equipment doesn't matter, as well as the technical characteristics.
You can order Refrigerator Repair, regardless of the complexity of the breakdown. We are confident that our technicians can handle any problem. These are not just words, but the result of our many years of work.
Some customers who want to order Refrigerator Repairs hear from us that it is better to buy new equipment. This happens if the repair cost is too high. In this case, it is really better to buy new equipment. Our technician can help you choose a refrigerator in the market. In addition, the specialist can uninstall the old appliance and install a new one.
Also, if the cause of the problem is not an equipment failure, we may advise you to contact another specialist. For example, it could be an electrician or a plumber.
You can find out what our clients think of us by visiting Google and Yelp. You can find many positive comments here from people who have used Refrigerator Repairs and Services. Clients praise our professionalism, high speed of work and the level of service in general.
You will receive fast professional help
Above we mentioned the high speed of work. Our experts really do their job, spending a minimum of time on it. Of course, the main key to success is great experience. However, there is another important point. Our technicians have access to a wide range of repair tools and refrigerator parts. That is, technicians have everything they need to carry out repairs here and now.
If you order Refrigerator Repair and Service, you will save a lot of time. 9 times out of 10, the technician gets the job done the same day. Even if there is a complex breakdown, this is not a problem. Our experts have encountered all possible malfunctions dozens of times. They know what to do, no matter what the problem is.
Customers who order Refrigerator Repairs usually get help the same day they call. How do we manage to demonstrate such promptness? The fact is that our company works seven days a week. People who entrust their equipment to us never wait long for help.
You can safely contact us for help, even if you have the most modern refrigerator. Our technicians take refresher courses every 6 months. They know all about the latest technologies. Thanks to this, experts don't encounter surprises in the course of their work.
How to use the services of our company
To order Refrigerator Repair and Service call us. Use the phone number listed on the site. Recall that you have the opportunity to order repairs at any time. You can also use the feedback form. Leave your details here, including your phone number. The Appliance Service Center manager will call you back within 1-3 minutes. The specialist will have a short conversation with you. He will ask what kind of breakdown you have and what model of refrigerator you own. In addition, you will need to indicate your address and choose the time when the technician needs to come to you.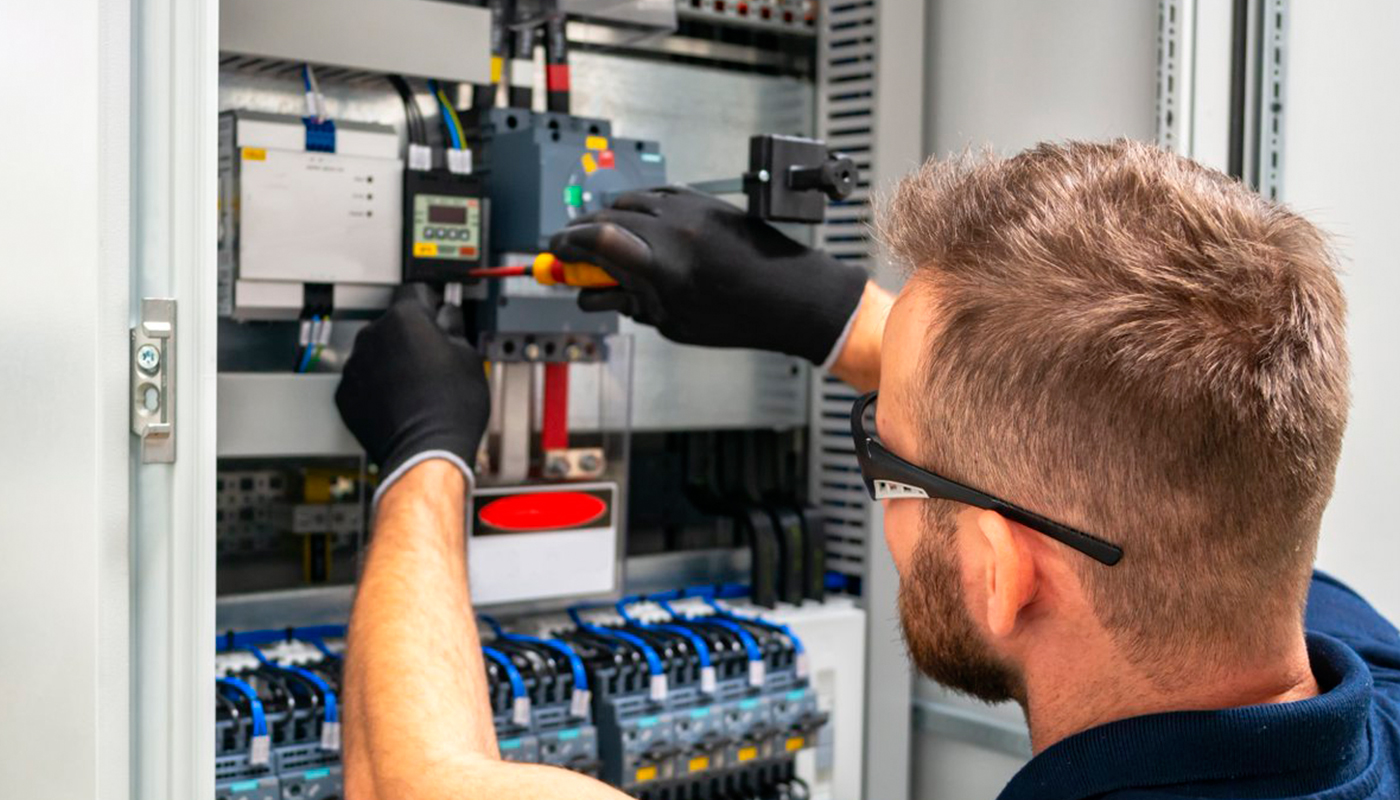 We use only professional equipment and tools, original spare parts, and high-quality consumables. Our technicians have 20 years of experience working with all types of household appliances from well-known brands. Specialists constantly improve their skills to provide you with high-quality services.
Choose the brand of your Refrigerator
Frequently Asked Questions
Do you have any questions you would like to ask us? We recommend reading the answers to the most frequently asked questions first. If you don't find the information you need here, give us a call.
You have no reason to doubt the professionalism of our specialists. Technicians have been performing Refrigerator repair since 2001. They are extremely experienced experts who repair commercial and residential equipment efficiently. The good news is that all our customers receive a quality guarantee. Firstly, it is a warranty for the repair itself (90 days). Secondly, we are talking about a warranty for new used parts (12 months). If you have any problems in the future, you can contact us again for help. If there is a warranty case, you will receive free assistance.
To get help from real professionals, just give us a call. You can contact us any day, as our company works seven days a week. Most likely, our technician will come to you on the same day. This happens in 95% of cases. You can also order Fridge repair by filling out the feedback form. You can find it on the site. In this case, our manager will call you within 1-3 minutes. The specialist will simply ask you to briefly describe your breakdown. You will also need to name the model of the refrigerator and the manufacturer. You don't need to go into technical details. Our manager will understand you if you speak in simple terms.
Our company and each of our specialists has all the necessary documents. For example, if you order Refrigerator repair, a certified professional will help you. The certificate is a confirmation that our technicians have advanced skills and the right to do such work. In addition, each employee of our company is insured. If you contact us for help, all your consumer rights will be protected. As mentioned above, after the completion of the work, you will receive a document entitling you to an official warranty.