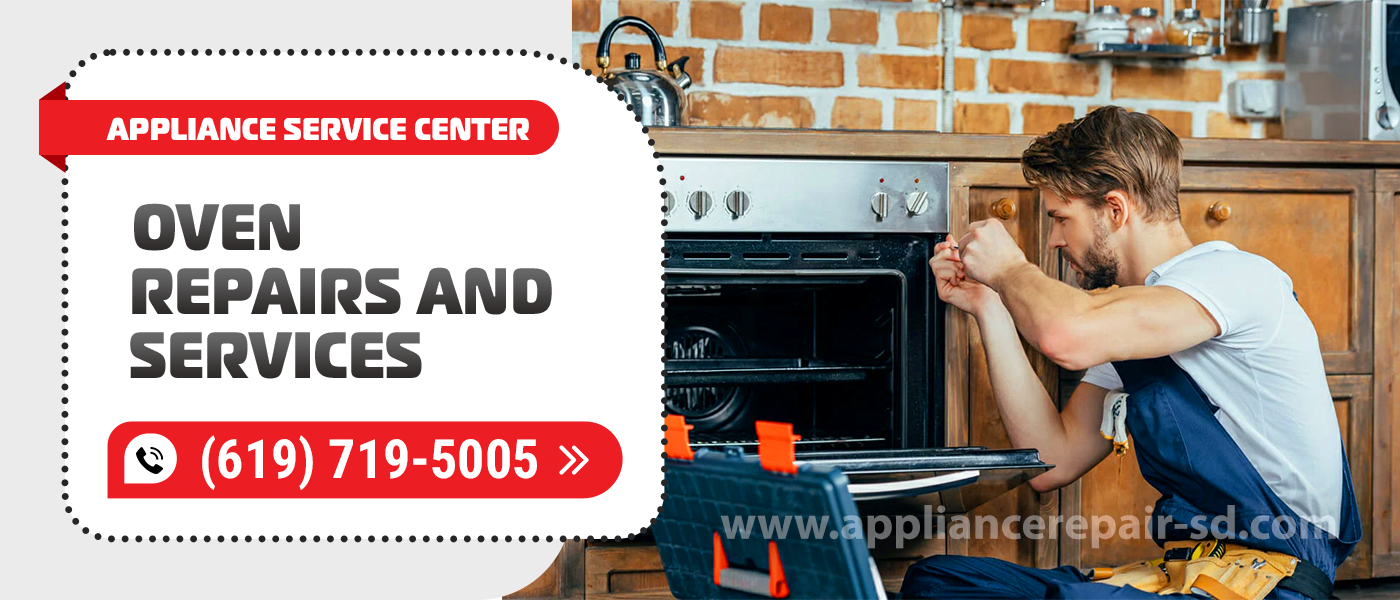 If your oven breaks down, you have the opportunity to quickly bring the equipment back to life. This is not the most complex appliance, so repairs usually don't take much time. The main thing is to seek professional help in time. We recommend contacting the Appliance Service Center. You can order Oven Repair in San Diego County any day, as our company works seven days a week. Contact us, tell us about your problem, and we will definitely find a way out of the situation.
One of the guarantees of high-quality repairs is the extensive experience of technicians. Customers who use Oven Repairs and Services receive assistance from professionals with over 20 years of experience. Our company started its work in 2001. Technicians know how to avoid mistakes in the course of work. Experts know all the breakdowns that may occur. Most importantly, they are up to date with all the latest repair and diagnostic methods.
There is no such breakdown that our specialists cannot eliminate. You can order Oven Repair in any situation. Our technician will come to you and diagnose. After that, he will tell you what exactly is broken in your equipment. The next step will be the repair itself.
You need to know that it is not always advisable to carry out repairs. Sometimes the client wants to order Oven Repair and Service, but we see that it would be more reasonable to buy a new oven. This happens when the cost of repair is too high. In this case, you can ask our specialist to choose a new model.
Oven Repairs can be ordered by residential and commercial appliance owners. Our experts are able to repair even the most modern and high-tech models. They regularly attend refresher courses, which are held at the factories of manufacturers. Specialists attend these events every 6 months.
Over the years of our work, we have helped a huge number of clients. You can read reviews from these people on the Internet. Many clients leave comments about our company on Google and Yelp. After reviewing this information, you will learn about our advantages firsthand.
What else should you know about our company?
You can be sure that the repair will be successful. Each client who uses Oven Repair and Service receives a quality guarantee. We will provide you with a 90-day warranty on the repair itself. You can contact us for help if the breakdown occurs again within 3 months. If this is a warranty case, the repair will be carried out free of charge. We also provide a 12-month warranty on new used parts.
Another advantage of ours is impressive promptness. Our technicians get the job done very quickly. They usually spend only a few hours on the job. If we are contacted by the owner of a very complex equipment, we send several specialists to him. In 90% of cases, repairs can be completed on the same day.
And it's not all good news. If you order Oven Repairs, chances are you will get help the same day. This happens almost always (in 95% of cases).
Have you contacted us for help before? In this case, we will give you a 15% discount. If you apply online, you will receive a $25 discount. We also have a $30 discount for seniors and veterans. You have a great opportunity to get a high-quality repair and save money!
How to use the services of our company
If you would like to order Oven Repair and Service, contact us by phone. You can find the phone number of our company on the website. We can talk to you any day of the week. If you would like us to contact you, fill out the feedback form. Leave your details here. The Appliance Service Center manager will call you back within 1-3 minutes. Tell the specialist about the "symptoms" of the breakdown that you observe. Also tell the manager your address. And, of course, you will need to choose the time for our technician to arrive at this address.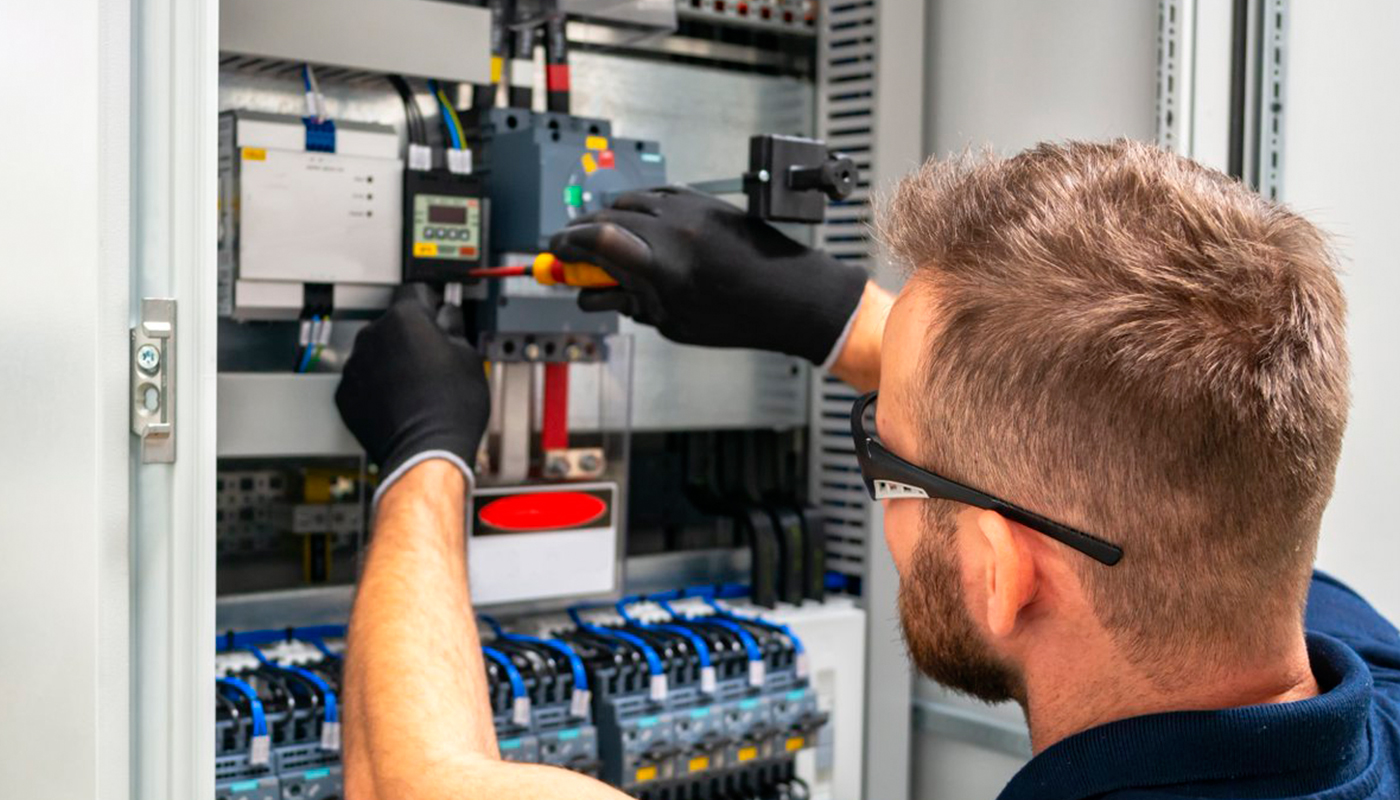 We use only professional equipment and tools, original spare parts, and high-quality consumables. Our technicians have 20 years of experience working with all types of household appliances from well-known brands. Specialists constantly improve their skills to provide you with high-quality services.
Choose the brand of your Oven
Frequently Asked Questions
We are ready to give you more information about our company. To get it, you need to call us. In addition, it will be useful for you to read the answers to the most popular questions below.
We have all-rounders who can repair literally any appliance of this type. You can order Oven repair if you are using commercial or residential equipment. We can help you if you have an old oven or a new one. Our experts work with all models from popular brands in the USA. Moreover, we carry out repairs of any complexity. You can contact us no matter what kind of breakdown you have. Our experienced professionals will definitely restore your equipment.
Our technicians have been doing repairs since 2001. This means that each technician has over 20 years of experience. We hire only such experts. Our technicians perform Fridge repair, Dryer repair and provide many other services. Each employee of our company has a certificate that confirms the high level of specialists. In addition, all specialists are insured. Before starting to work, they underwent serious training. Moreover, technicians attend refresher courses every 6 months. Thanks to this, they easily cope with the repair of the most modern equipment.
During our work, we have helped hundreds of clients. Each of them was satisfied with the services provided. We guarantee high quality of repair not only in words. If you order Oven repair, you will receive a warranty. Our specialist will provide you with the relevant document. Firstly, you will get a 90-day warranty on the repair itself. Secondly, we will provide you with a 12-month warranty for new parts. This happens if the part that is out of order cannot be repaired. In this case, our technician will carry out the replacement. You need to know that we use only original spare parts with quality certificates.