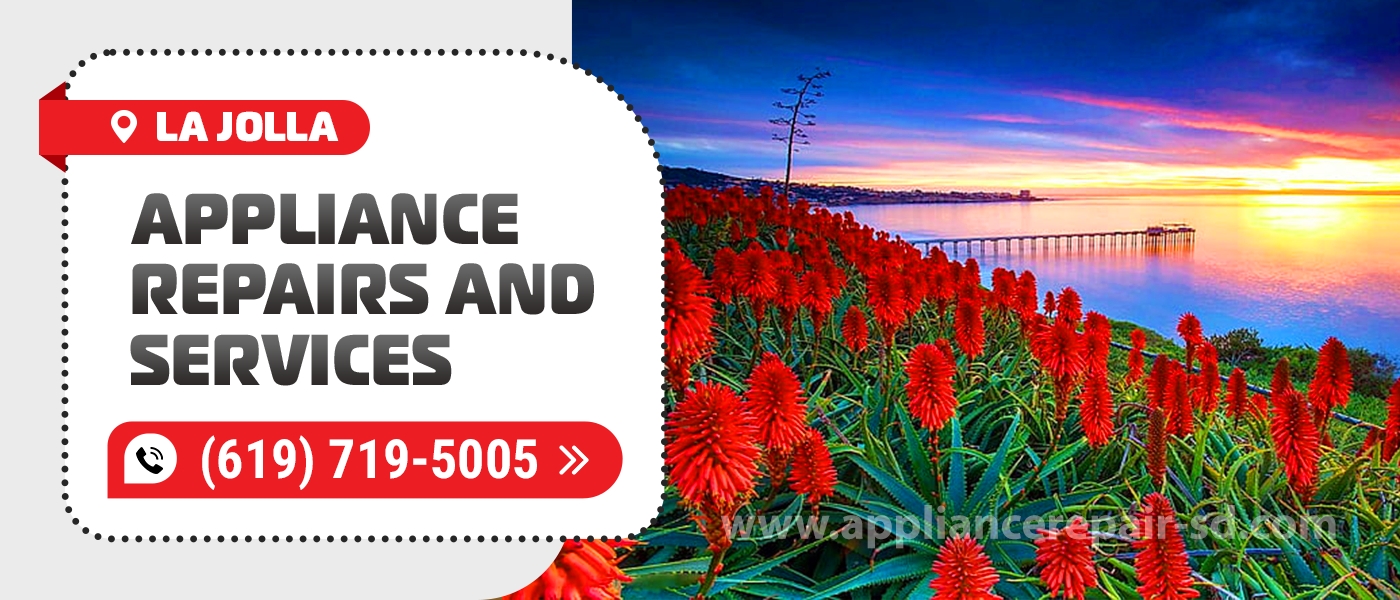 La Jolla Appliance Repair
Almost any owner of commercial and residential appliances can turn to the Appliance Service Center for help. We have all-rounders who are well versed in numerous appliances. You can order Appliance Repair in La Jolla, CA if you have a refrigerator, washing machine, dishwasher or air conditioner. Our technicians are able to restore ovens, hoods, wine coolers, ranges and so on.
If you use La Jolla Appliance Repair and Service, you will be assisted by professionals with over 20 years of experience. Our company started its work in 2001. During this time, we have helped hundreds of clients. You can read their reviews on Google and Yelp. Here you will find a large number of positive comments.
Our customers can order La Jolla Appliance Repair, no matter what kind of breakdown they have. Technicians carry out repairs of any complexity. Firstly, the specialist conducts diagnostics and finds the cause of the breakdown. If the repair will cost more than buying new equipment, the specialist will inform you about it. A technician will help you choose a new appliance. In addition, you can ask him to uninstall the old equipment and install the new one.
Some customers who order Appliance Repair in La Jolla, CA enjoy discounts. You will receive a 15% discount if you have used our services before. Just tell our manager this during the application process. Customers who order repairs online receive a $25 discount. We provide a $30 discount for seniors and veterans.
You can order La Jolla Appliance Repair and Service any day. Our company works seven days a week. Firstly, our manager will conduct an initial consultation. The specialist will ask you to describe the problem that has arisen. Sometimes the owner of the equipment can fix this problem himself. In this case, our specialist will instruct you. If you cannot do without professional help, the manager will send a technician to your address.
About the important advantages of our company
If you order Appliance Repair in La Jolla, CA, you will receive a 90-day warranty. Our specialists always bring their work to the end. If you have any problems in the future, you can contact us again. If a technician installs a new part in your equipment, you will receive an additional 12-month warranty on that part. If this thing breaks down, it will be replaced free of charge.
However, you should know that we use only original spare parts with a quality guarantee. They serve reliably if the owner follows the rules of operation. In addition, we carry out repairs using the latest professional equipment. We constantly monitor the tool market and buy only the best products.
If you order Appliance Repair in La Jolla, CA, you will save a lot of time. Most likely, you will be able to fully use your equipment the same day. This happens 90% of the time. Our technician has all the necessary tools and spare parts with him to complete the repair as soon as possible.
Our clients don't wait long for help. As mentioned above, we work all year round. In 95% of cases, a technician arrives at the specified address on the same day. If you need urgent repairs, our company will definitely come in handy.
How to use the services of our company
To order La Jolla Appliance Repair and Service, you need to contact us by phone. Use the phone number listed on the site. Briefly describe your situation. You can also fill out the feedback form, leaving your details there. In this case, the Appliance Service Center manager will contact you shortly. Tell the specialist your address. Tell us when it would be convenient for you to meet our technician at your place. The expert will quickly fix the problem and provide you with the warranty mentioned above.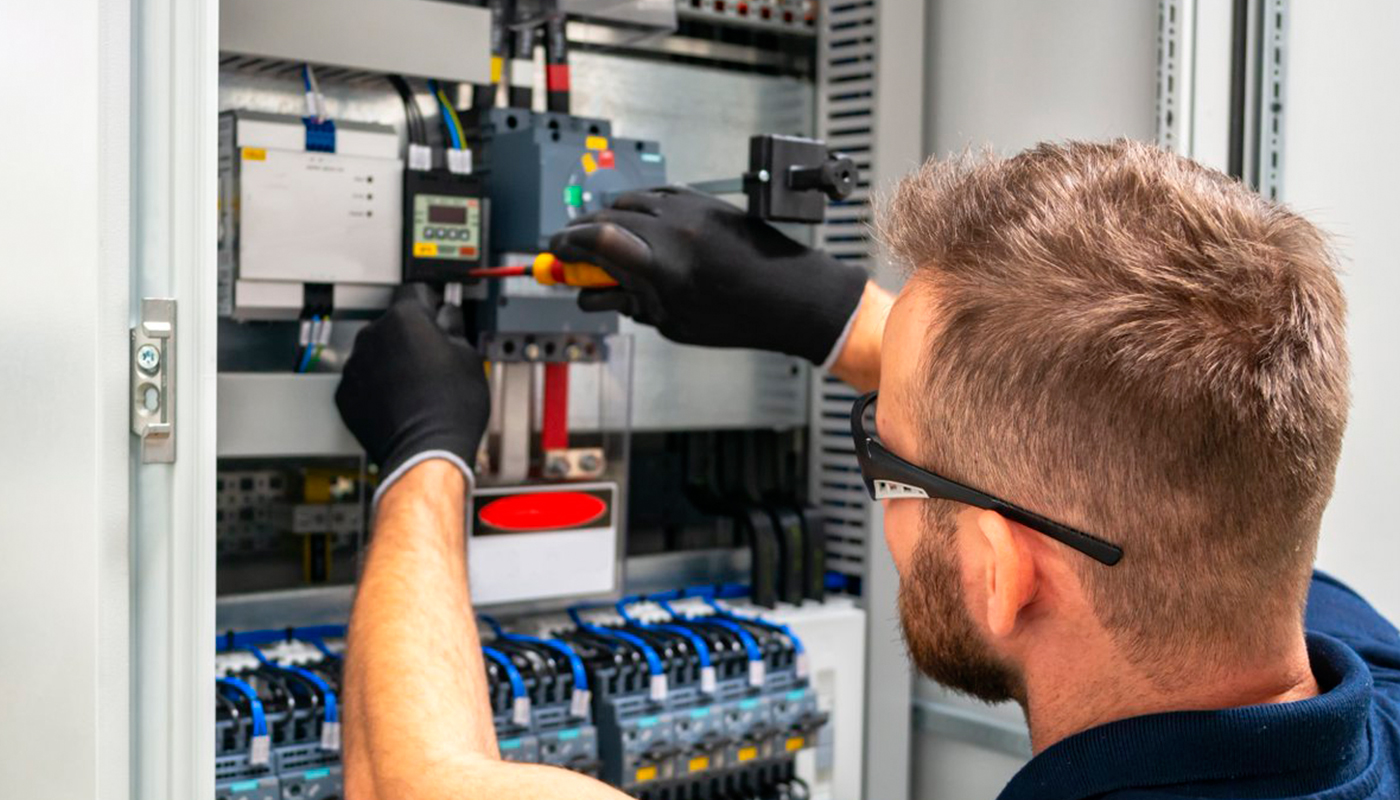 We use only professional equipment and tools, original spare parts, and high-quality consumables. Our technicians have 20 years of experience working with all types of household appliances from well-known brands. Specialists constantly improve their skills to provide you with high-quality services.
Appliances Repair services in La Jolla
Here are the appliances we repair. Did you find what you need on the list? Contact us, order a repair, get a high-level service and a quality guarantee. A company with over 20 years of experience at your service!
Frequently Asked Questions
If you want to get more information about our company, we are ready to help you. Let's take a look at three of the most common questions.
Yes, you can be sure of that. You can order Fridge repair, no matter what kind of malfunction has occurred. Our specialists carry out repairs of any complexity. In addition, you can use our services if you need a preventive inspection. Customers who order San Diego appliance repair come to us with a variety of malfunctions. Practice shows that the technicians of our company are able to cope with any problem.
This is one of the advantages of our company. We mean high speed of work. If you order Dryer repair, with 95% probability our technician will come to you on the same day. In addition, customers who use San Diego appliance repair note that our specialists quickly cope with their tasks. In 90% of cases, repairs are completed on the same day. We will bring your equipment back to life very quickly, you can be sure of that.
You can safely order Washer repair in this situation. Our experts know all possible breakdowns. They are aware of all effective repair methods. The technician will definitely find a solution to your problem. If necessary, we will send several experts to you. This usually happens if the client has very large or complex equipment. Order San Diego appliance repair, no matter what type of washing machine you have. Our technicians can find an approach to any model from a popular manufacturer.