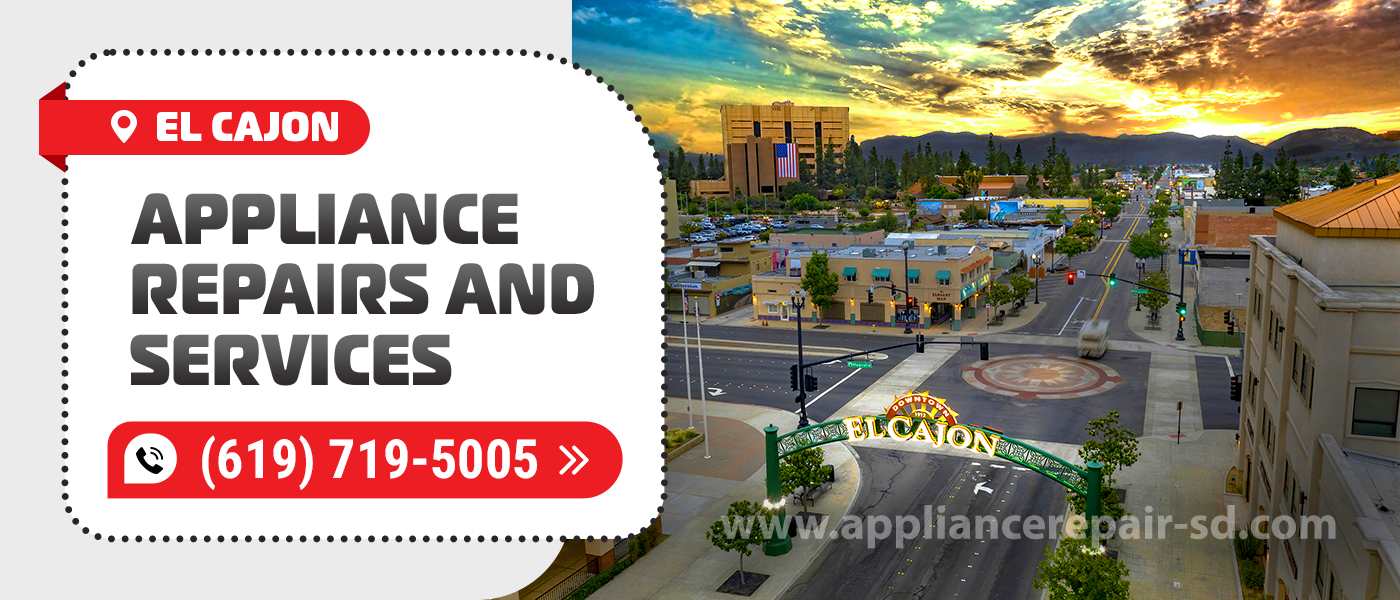 El Cajon Appliance Repair
The Appliance Service Center specialists are able to solve even the most complex problems. Hundreds of customers have already seen this. We employ professionals with over 20 years of experience. The quality of our work will definitely exceed your expectations. We invite you to use Appliance Repair in El Cajon, CA and get a repair with a guarantee of quality. You can contact us any day. Our company operates all year round.
You can order El Cajon Appliance Repair and Service, no matter what happened to your equipment. Our specialists carry out repairs of any type and any complexity. You can contact us for help if there is a breakdown or is a need for preventive maintenance.
El Cajon Appliance Repair is carried out by certified professionals who have insurance. Our technicians are well versed in a wide variety of equipment. For example, we repair refrigerators, freezers, ovens, washing machines. Technicians know how to restore hoods, ranges, wine coolers, ice makers and so on.
As mentioned above, the complexity of the breakdown doesn't matter. You can safely order Appliance Repair in El Cajon, CA, even if a very serious situation has arisen. Practice shows that experts are able to fix any problems. However, sometimes the cost of repairs is higher than the cost of buying a new appliance. In this case, a technician will help you find a replacement. In addition, you can ask him to uninstall the old appliance and install a new one.
To order El Cajon Appliance Repair and Service, you need to contact us by phone. The specialist will conduct a personal consultation. For example, if the problem is incorrect appliance settings, the expert will tell you how to solve this problem yourself. It's free.
In some cases, our manager advises the client to contact other professionals (electricians, plumbers). This happens if the problem is not a breakdown of the equipment itself.
About other arguments in favor of our company
You can order Appliance Repair in El Cajon, CA even if you have the most modern and high-tech equipment. Our technicians undergo refresher courses every six months. They visit manufacturing factories. Here, experts study the latest innovations in the world of residential and commercial appliances.
Thanks to advanced skills and extensive experience, our technicians carry out repairs very quickly. In 90% of cases, repairs are completed on the same day. The specialist has the equipment and spare parts for the most popular types of repairs. This allows him to get to work right away. In rare cases, a specialist needs to go to the warehouse to find the required thing. However, this takes very little time.
If you order Appliance Repair in El Cajon, CA, you won't have to wait long for help. In 95% of cases, a technician arrives at the client's address on the same day. Our company operates 365 days a year. We are ready to process your application and send a technician at almost any time.
Each client of our company receives a 90-day warranty. Within three months you can count on our full support. If a specialist installs a new part in your appliance, you will receive a 12-month warranty on this part. If the element fails, the replacement will be carried out free of charge. However, you need to know that we use only reliable, original, certified spare parts.
How to order a repair
If you would like to use the services of the Appliance Service Center, contact us by phone. The phone number of our company is listed on the website. You can also order El Cajon Appliance Repair and Service by leaving your details in the feedback form. After 1-3 minutes our manager will contact you. Tell the specialist your address. Choose a time when it will be convenient for you to meet the technician at your place. The specialist will arrive on time, conduct a quick diagnosis and solve your problem in a short time.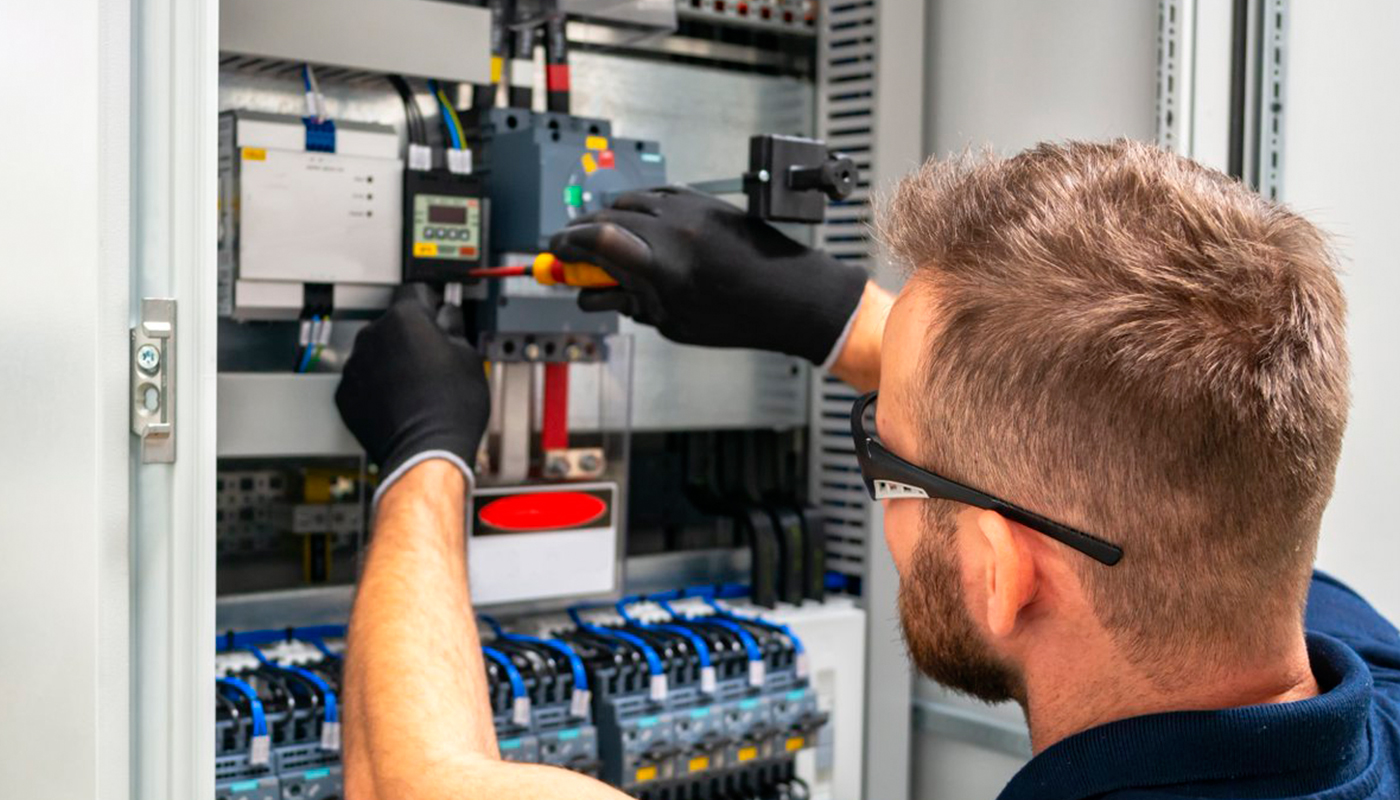 We use only professional equipment and tools, original spare parts, and high-quality consumables. Our technicians have 20 years of experience working with all types of household appliances from well-known brands. Specialists constantly improve their skills to provide you with high-quality services.
Appliances Repair services in El Cajon
Here are the appliances we repair. Did you find what you need on the list? Contact us, order a repair, get a high-level service and a quality guarantee. A company with over 20 years of experience at your service!
Frequently Asked Questions
Do you have questions about our company or services? You may find answers to these questions below.
Great experience is our important advantage. We employ one of the most experienced professionals in our region. If you order Fridge repair, you will be assisted by a specialist who has been doing repairs for over 20 years. Technicians have all necessary certificates and other documents. You have no reason to doubt the professionalism of such experts. We provide a warranty to every customer who uses San Diego appliance repair. We are 100% sure that our technician will do an excellent job.
If saving time is important to you, you've come to the right place. Customers who order Dryer repair note our impressive promptness. Firstly, our technician will most likely come to you on the same day. This is possible in 95% of cases. Secondly, the repair itself usually ends on the same day too. To be more precise, our technician meets such deadlines in 90% of cases. At the same time, specialists pay much attention to each stage of work and carry out repairs very professionally. Order San Diego appliance repair to make sure.
You can rely on our specialists in such a situation. Order Ice maker repair and we will definitely help you. If the equipment doesn't turn on, this is not always a "symptom" of a catastrophic failure. Often the problem can be easily and quickly solved. The main thing is to turn to real professionals. Order San Diego appliance repair, no matter what the problem is. You will never hear from our technician "I cannot solve this problem". Professionals with more than 20 years of experience are a real find for owners of residential and commercial equipment.