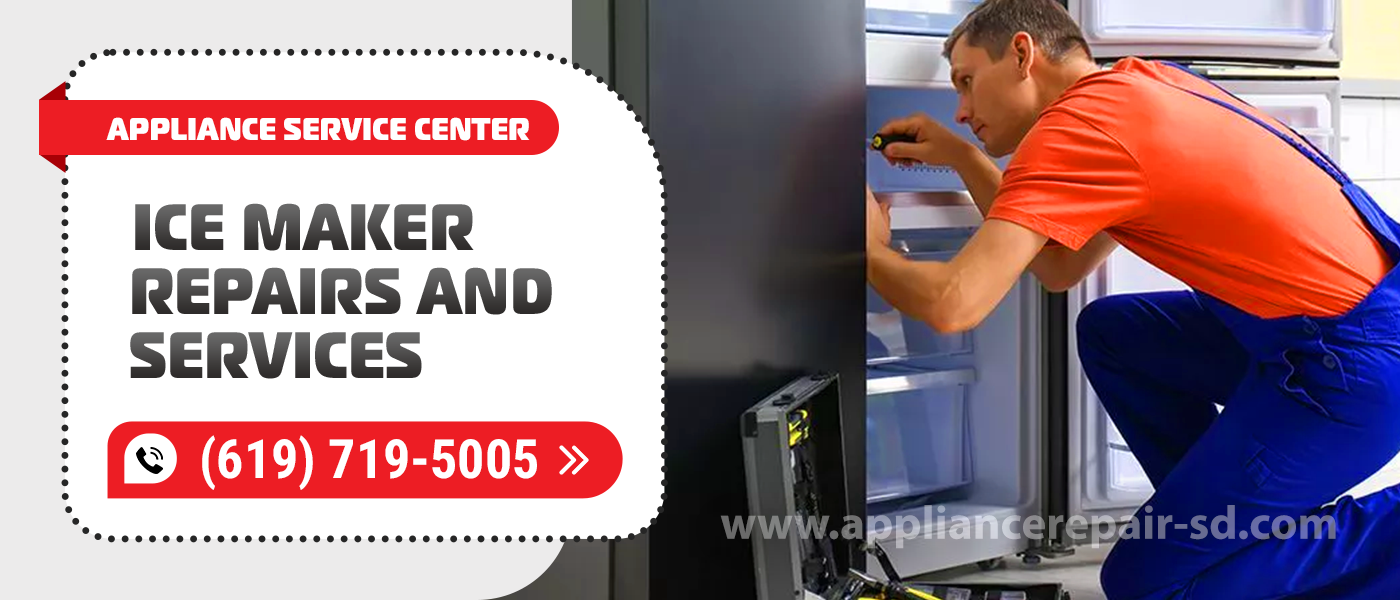 The Appliance Service Center specialists are extremely professional in their repair approach. We employ very experienced experts and use the latest tools. Thanks to this, if you order an Ice Maker Repair in San Diego County, your appliance will be guaranteed to return to work. You can contact us for help any day. Our company operates 365 days a year. We will be happy to help you, no matter what the problem may arise.
Thanks to the versatility of our technicians, we can help literally any owner of such equipment. You can order Ice Maker Repairs and Services if you have a commercial or residential model. Our technicians are able to work even with the most serious professional models. Specialists know how to find an approach to an ice maker of any year of production. In addition, experts don't care what technical characteristics your equipment has.
Above we mentioned the great experience of our employees. Let's dwell on this issue in more detail. Ice Maker Repair is carried out by technicians who started their work in 2001. More than 20 years of experience is a huge advantage of our specialists. Technicians have undergone serious in-depth training. They perfectly know all modern methods of diagnostics and repair. Experts know what to do in any situation. This also applies to cases where a very complex malfunction has occurred.
If you use Ice Maker Repairs and Service, you will get help from experts who are constantly developing their skills. Our specialists attend refresher courses every 6 months. Thanks to this, they effectively repair even the most high-tech models. During the trainings, experts get acquainted with modern technologies. This training is carried out at the factories of manufacturers.
You have the opportunity to see for yourself that real professionals work for us. Go to Google or Yelp. You will find here a large number of positive reviews from customers who have used Ice Maker Repairs.
About warranty and discounts
Every customer who orders Ice Maker Repairs and Service receives a quality guarantee. We want you to have no doubts that the repair will be successful. We will provide you with a 90-day warranty on the repair itself. Within three months you will be able to closely observe the work of your ice maker. Let us know if you notice a problem. In the event of a warranty case, the repair is carried out free of charge.
In addition, we will provide you with a 12-month warranty on newly installed parts. We have no doubts about the high quality of the parts we use. Our specialists buy only certified options that meet modern standards. When properly used, these parts last a very long time.
Some customers who order Ice Maker Repairs may get a discount. We provide a $30 discount to seniors and veterans. Customers who order repairs online receive a $25 discount. If you have used our services before, let us know when you apply. We will give you a 15% discount.
We are glad to inform you that we will restore your equipment very quickly. In 90% of cases, repairs are completed on the same day. We buy in advance tools and spare parts for the most popular types of repairs. Thanks to this, we save time for our customers.
How to use the services of our company
Do you want to order Ice Maker Repair and Service? Find a few minutes of free time and give us a call. Use the phone number listed on the site. You can also fill out a feedback form. Leave your details here. The Appliance Service Center manager will call you back within 1-3 minutes. The specialist will ask you to indicate your address and choose a convenient time when you are ready to meet our technician at your place.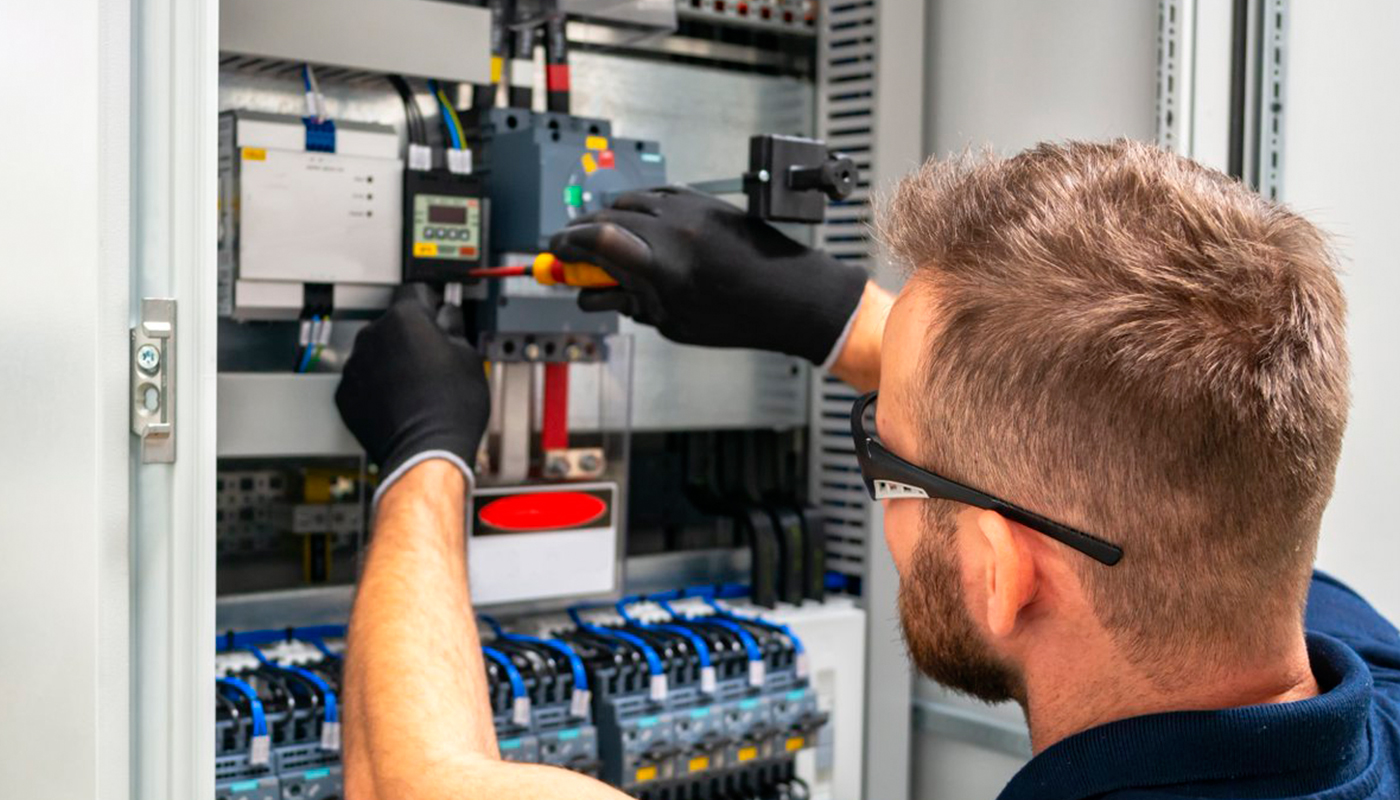 We use only professional equipment and tools, original spare parts, and high-quality consumables. Our technicians have 20 years of experience working with all types of household appliances from well-known brands. Specialists constantly improve their skills to provide you with high-quality services.
Choose the brand of your Ice Maker
Frequently Asked Questions
If you have questions, we will be happy to answer them. Give us a call and our manager will talk to you. Before that, we recommend that you read the answers to the most popular questions.
Yes, you can do it. To order ice maker repair, use the phone number listed on the site. Our specialist will answer you and discuss the details with you. You will need to briefly describe the breakdown. Thanks to this, our technician will have a general idea of the situation that has developed. Also, the specialist will ask you to provide your address and choose a convenient time when the expert will need to come to you. If you would like us to contact you, fill out the feedback form. In this case, our manager will contact you. We usually call back within 3 minutes.
You can contact us for help, no matter what the nature of your breakdown. Our experts are able to eliminate 100% of malfunctions. This applies to both commercial and residential appliances. In addition, you can order ice maker repair if you have an old model or a new one. Our specialists have been doing their job since 2001, thanks to which they have learned to work with a wide variety of appliances. If you have equipment from a popular manufacturer, feel free to contact us for help. Our specialist will diagnose and quickly find a way out of the situation.
We provide such a bonus to all customers. It doesn't matter what kind of service this or that person ordered. Our specialists are fully responsible for the quality of the repair. If you order ice maker repair, we will provide you with a 90-day warranty on the work performed. This means that if the failure occurs again within 3 months, the repair will be carried out free of charge. If our technician installs a new part in your equipment, you will receive a 12-month warranty on that part. If this thing fails within a year, the replacement will be carried out free of charge too. However, this happens extremely rarely. We use only original spare parts.