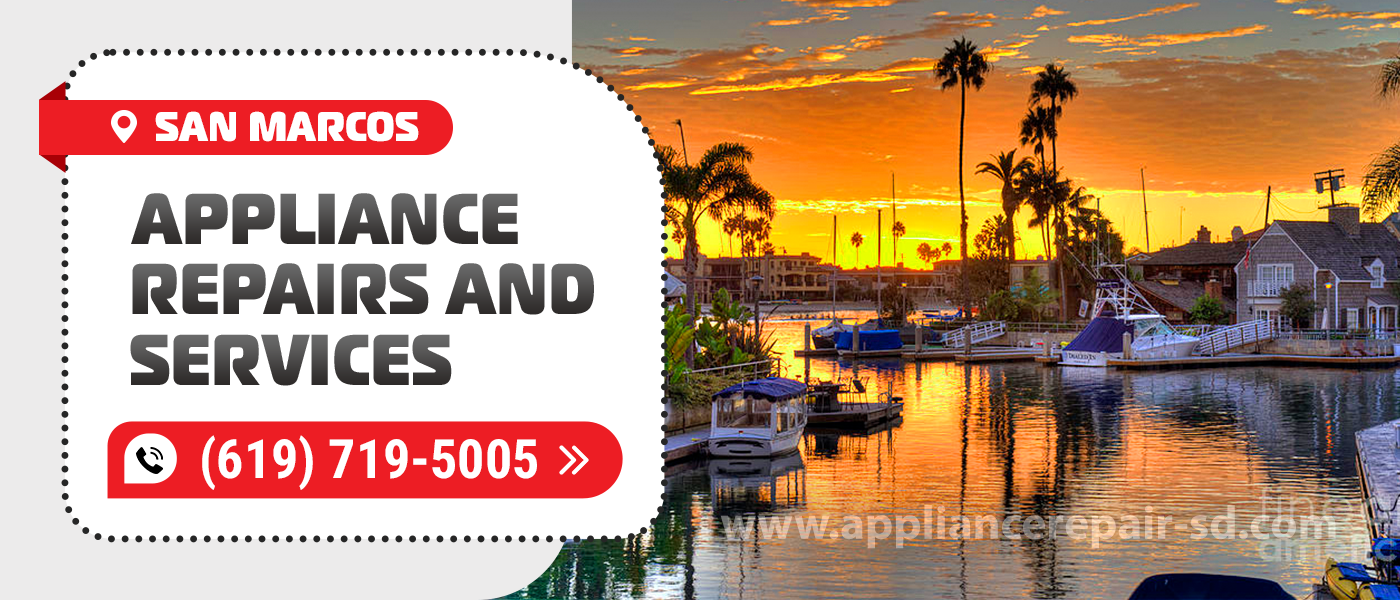 San Marcos Appliance Repair
If your equipment fails, you can quickly bring it back to life. All you need to do is contact real professionals. We recommend contacting the Appliance Service Center for assistance. You can order Appliance Repair in San Marcos, CA and get help from certified professionals. Our technicians work with a wide variety of equipment.
For example, you can order San Marcos Appliance Repair and Service if you have air conditioning, heating or a microwave. Our experts repair hoods, ovens, cooktops, ranges and so on. Experts are able to work with appliances of any year of production. The technical characteristics of the equipment also don't matter to the specialists of our company.
In order to be able to repair the latest appliances, technicians regularly attend refresher courses. To be more precise, specialists do this every 6 month. Thanks to this, you can safely use San Marcos Appliance Repair, even if you own an appliance that just hit the market yesterday. Our experts learn the latest technology, so they don't run into surprises when doing repairs.
If you want to order Appliance Repair in San Marcos, CA, you need to contact us by phone. The manager will ask you a few questions regarding equipment and breakdowns. The specialist will tell you if you need professional help or not. The fact is that sometimes the owner of the appliance can solve the problem on his own. The arrival of a technician in this case will be superfluous. Our manager will simply provide you with instructions over the phone. This consultation is free.
Our company was founded in 2001. For over 20 years San Marcos Appliance Repair and Service has been ordered by hundreds of customers. Some people share their impressions of working with us on the Internet. To read their reviews, go to Google and Yelp. You will find a very useful source of information here.
We carry out both high-quality and fast repairs
Extremely experienced professionals do their job flawlessly. We are fully confident in the high quality of the services we provide to our clients. You can be sure of this too. Every customer who uses Appliance Repair in San Marcos, CA receives a 90-day warranty. We also provide a 12-month warranty on new parts.
By the way, we use only original parts. These are products with quality certificates. Such spare parts are ideally suited for certain models of equipment. Subject to the rules of operation, they serve the owner of the appliance for a long time.
We pride ourselves on how quickly we get our work done. If you use Appliance Repair in San Marcos, CA, chances are you will be able to use the equipment again the same day. We demonstrate such efficiency in 90% of cases. In some cases, we send several specialists to the client. In this way, technicians quickly cope with their task, even if you have complex and large equipment.
Many of our clients receive discounts. If you order repairs online, you will receive a $25 discount on repairs. If you have used our services before, just let us know. We provide such clients with a 15% discount. Seniors and veterans receive a $30 discount.
How to order a repair from our company
You can contact us for help, no matter what problem you have. Our specialists carry out repairs of any complexity.
To order San Marcos Appliance Repair and Service, call the phone number listed on the site. We are ready to talk to you any day. You can also order repairs by leaving your details in the feedback form. The Appliance Service Center manager will call your phone number. The specialist will ask you to briefly describe the problem. You will need to provide your address. Also tell the manager the time when you will be ready to meet our technician at your place.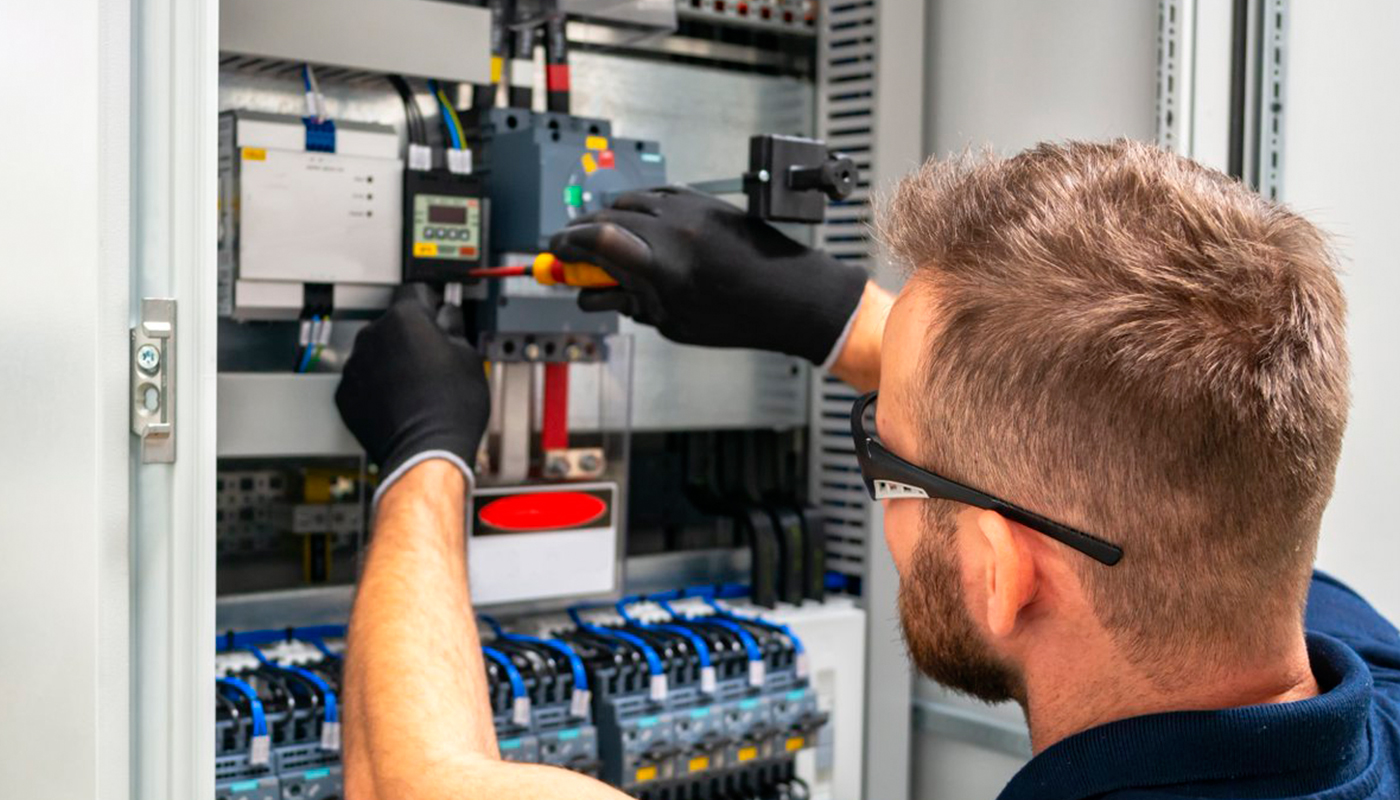 We use only professional equipment and tools, original spare parts, and high-quality consumables. Our technicians have 20 years of experience working with all types of household appliances from well-known brands. Specialists constantly improve their skills to provide you with high-quality services.
Appliances Repair services in San Marcos
Here are the appliances we repair. Did you find what you need on the list? Contact us, order a repair, get a high-level service and a quality guarantee. A company with over 20 years of experience at your service!
Frequently Asked Questions
Below we will consider popular questions that often arise from our customers. This information is likely to be useful to you.
Customers who want to use Fridge repair leave their requests by phone. You can contact us any day as we are open all year round. Find the phone number of our company on the site. Our manager will have a short conversation with you. You need to explain the situation, tell us about the breakdown. In addition, you can order San Diego appliance repair by filling out the feedback form on the website. Just leave your phone number here. Our specialist will call you after 1-3 minutes. Our clients never wait long for help. With a 95% probability, our technician will arrive at the specified address on the same day.
We entrust such work only to experienced professionals. Dryer repair is carried out by certified specialists who have been doing their job for over 20 years. Our company started its work in 2001. Each technician is insured. You can order San Diego appliance repair even if you have the latest model. Our experts attend refresher courses every 6 months. Here they get acquainted with the latest achievements in the field of residential and commercial appliances.
Yes, you can order Hood repair on any convenient day. Our experts repair any models of such equipment. Technicians effectively restore residential models. They do an excellent job of repairing powerful commercial appliances. You can order San Diego appliance repair if you have new or old equipment. Specialists carry out repairs of any complexity. Firstly, they conduct a thorough diagnosis to find the cause of the breakdown. After that, the technicians quickly carry out repairs. In 90% of cases, specialists cope with their tasks on the same day.