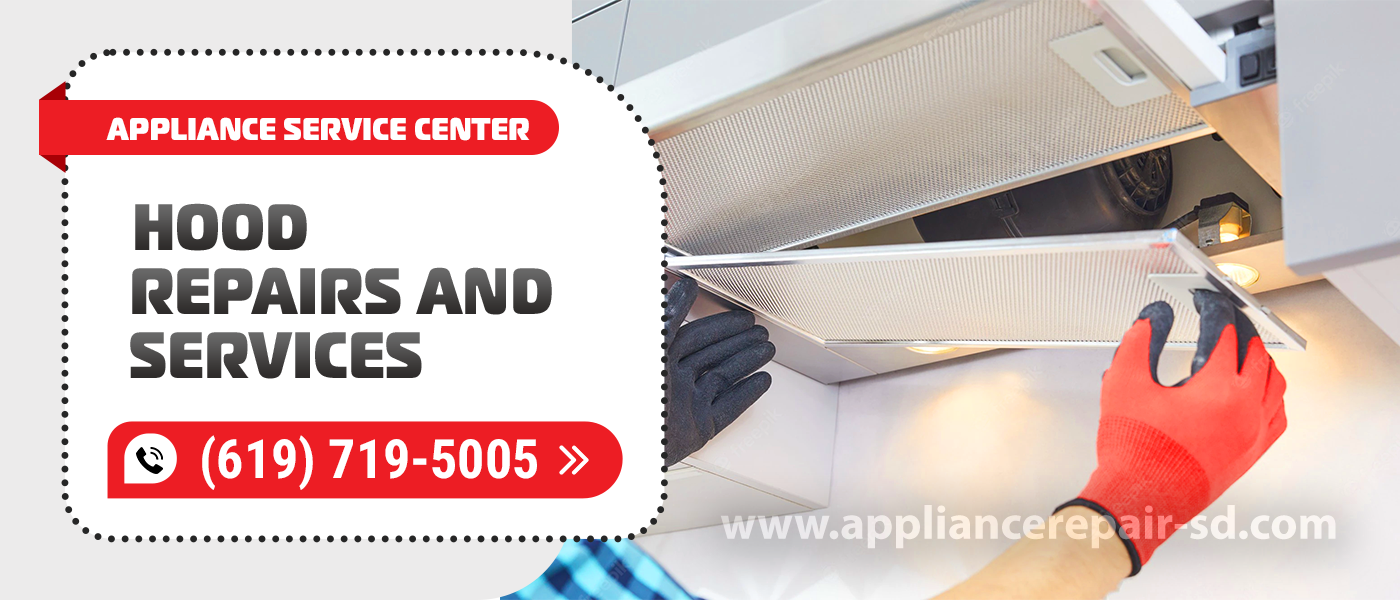 Your hood has stopped working properly, making you uncomfortable? The Appliance Service Center specialists are ready to quickly solve your problem. We have experts with over 20 years of experience who know how to properly repair literally any hood. You can order Hood Repair in San Diego County on any convenient day. We work 365 days a year to be able to quickly provide assistance to our customers.
Any owner of such equipment can order Hood Repairs and Services. Our specialists work with a huge variety of models. Technicians equally effectively repair old hoods and the newest ones. Experts know how to approach the simplest residential model and high-tech commercial equipment. The repair will be guaranteed to be successful, regardless of what technical characteristics your appliance has.
Our specialists are constantly developing to carry out Hood Repair as efficiently as possible. For example, technicians regularly attend trainings that are held at manufacturers' factories. These are refresher courses. Specialists attend these events every 6 months. Here our employees are trained to work on the most modern equipment. They study the latest technologies. Thanks to this, technicians can easily cope with the repair of the latest models of hoods.
Each client who uses Hood Repairs and Service receives a quality guarantee. In fact, there may be two of them. The first one is a 90-day warranty on the repair itself. If the malfunction occurs again within 3 months, the repair will be carried out free of charge. The second one is a 12-month warranty on new parts. If our specialist installs a new part in your hood, you will receive this bonus.
Customers very rarely use the warranty option. Our technicians carry out repairs very professionally and use original spare parts. Owners usually don't experience any problems afterwards. To verify this, read the reviews of customers who have used Hood Repairs. Visit Google and Yelp.
Common breakdowns of hoods
Since we have been in business for over 20 years, you will not be able to surprise us with something new. We have encountered all possible malfunctions dozens of times. This is our big advantage. This means that our specialists know how to solve any problem. We recommend that you familiarize yourself with the malfunctions that people who order Hood Repairs and Service most often complain about.
The hood makes too much noise during operation.

The equipment is working, but warm air is still in the kitchen.

The hood doesn't turn on.

The appliance spontaneously turns off at a certain moment of operation.

Some button doesn't work.

The hood has received mechanical damage.

The power cable has been damaged.

After switching on the hood, you start to smell smoke.

The appliance is not drawing air well enough. The hood works with less power than before.
There is no breakdown that will become an unsolvable task for our technicians. In addition, if you order Hood Repairs, you will save time. Most repairs are completed on the same day. To be more precise, this happens 9 times out of 10. Our technicians have all the necessary tools and spare parts to get the job done quickly.
How to use the services of our company
To order Hood Repair and Service, call the number listed on the site. You can do this on any convenient day. You can also use the feedback form. Leave your details here if you would like the Appliance Service Center manager to call you. The specialist will do this within 1-3 minutes. The specialist will ask you to briefly describe the breakdown and name the model of your hood. You will also need to indicate your address and choose the time when the technician will need to arrive at this address.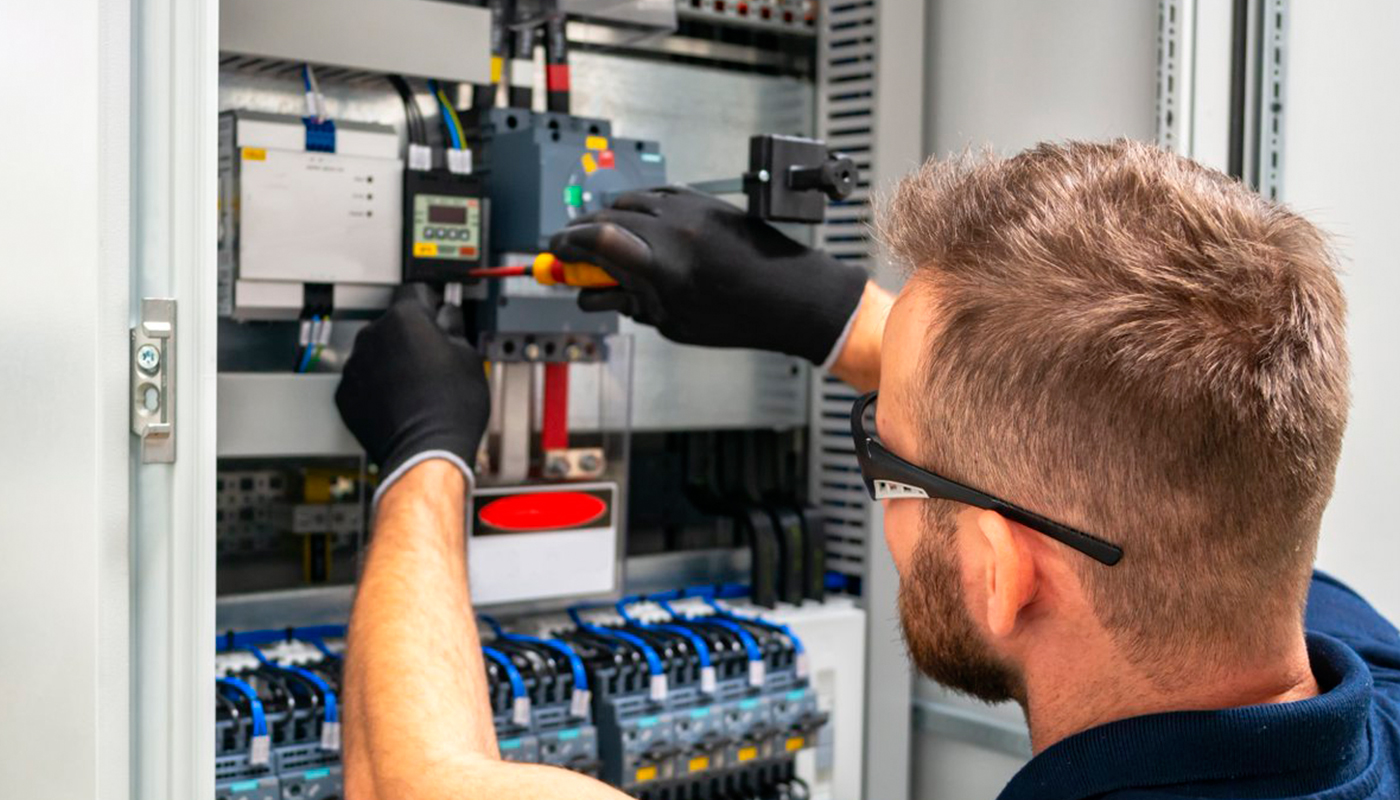 We use only professional equipment and tools, original spare parts, and high-quality consumables. Our technicians have 20 years of experience working with all types of household appliances from well-known brands. Specialists constantly improve their skills to provide you with high-quality services.
Choose the brand of your Hood
Frequently Asked Questions
Below we will look at the answers to the most popular questions. Do you have additional questions? Our manager is ready to provide you with all the necessary information. Call us for detailed consultation.
To order hood repair, you need to spend no more than a few minutes. Find our phone number on the website. Call us and tell us about your problem. In addition, you will need to name your equipment model and manufacturer. Just in case, let's say that our technicians work with all models of hoods from popular manufacturers. In addition, you can order repairs by leaving your details in the feedback form. You can easily find it on the website. After that, you will have to wait 1-3 minutes. Our specialist will call you and have a short conversation.
Our experts are able to solve any problem. You can order hood repair or use any other service, no matter what the situation is. Our company has been operating since 2001. For more than 20 years, we have come to the conclusion that there are no such malfunctions that we couldn't cope with. Even if your equipment doesn't show any signs of life, you can rely on us. If the repair cost exceeds the cost of buying a new model, our technician will inform you. In this case, you can ask a specialist to help you choose new equipment. Our expert will study the market and choose the most suitable appliance for you.
You can be sure that we will help you very soon. Order a hood repair and, most likely, our technician will come to you in a few hours. In 95% of cases, a specialist arrives at the specified address on the same day. This happens because our company operates all year round. We are ready to accept your application any day and send an expert to you. You just need to tell us your address and wait a bit. The repair itself doesn't take much time either. Statistics show that 9 repairs out of 10 are completed on the same day.