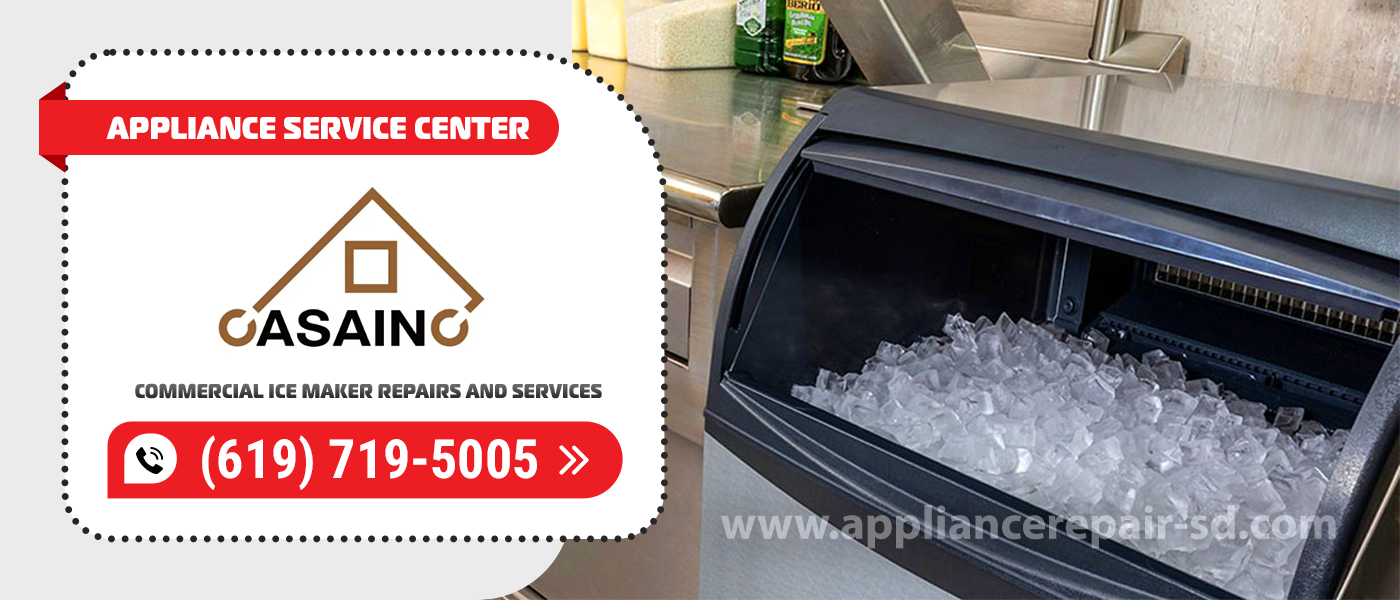 CASAINC Commercial Ice Maker Repair
CASAINC ice makers have become indispensable equipment in food production, supermarkets and bars. And if the ice machine is out of order, it can adversely affect the entire business. In such cases, it is necessary to entrust the diagnosis and repair specialists to the Appliance Service Center. Our specialists have 20 years of experience with CASAINC Commercial Ice Maker Repair in San Diego County. It's no problem for us to perform prompt, quality commercial ice maker repair.
The service life of the units depends on
Water quality
If the water in your establishment is not clean and soft, it's best to change your filters from time to time without waiting for more serious breakdowns. All you have to do is contact our CASAINC Commercial Ice Maker Repair and Service technicians. They will inspect the equipment and will carry out the necessary cleaning of all units. 
From the stability of the voltage in the network
If the voltage in the mains is unstable, you may soon have a problem with the work of controllers or microbeads. To avoid this, you just need to install voltage stabilizers. Repairing the electrical component is a painstaking process and not a cheap one.
From the careful attitude to the technique
Also, these devices very negatively tolerate rearrangement. It is better not to move them at all. The problem with moving the ice maker is related to the fact that there are copper tubes inside. They themselves are quite fragile, small cracks can occur. This can subsequently lead to a breakdown of the compressor, since the coolant will leak out. And then you definitely can't do without a CASAINC Commercial Ice Maker Repairs technician.
When it is worth to call for a consultation to the experts
The ice maker is not producing the correct form of ice.

The ice maker has started to produce less ice.

After ice melting, too much water is formed.

Equipment overheating.

Appearance of vibrations and a loud noise during operation of the equipment.

Loose closure of the ice maker's door.
It is enough to call our specialists and they will perform CASAINC Commercial Ice Maker Repair and Service with a quality guarantee.
Why do customers choose us!
We offer an individual approach to each client in each case.

We share our experience and provide valuable advice on further use of repaired industrial equipment.

High

CASAINC Commercial Ice Maker Repair

– all on a professional level.

We always listen to your wishes and try to reduce repair costs as much as possible.

We offer original parts and accessories. We partner with leading equipment and parts manufacturers.

All masters are mobile and have transport for transporting appliances when they need to be repaired in the workshop.

Our engineers regularly attend training at representative offices of different appliance manufacturers.

We use new technologies for diagnostics and service. We provide

CASAINC Commercial Ice Maker Repairs and Services

a variety of industrial equipment.

We use only quality proven tools and equipment.

After our work is done, we provide an act specifying the list of work performed and prices.

We give a three-month warranty on all types of work performed.

We provide complex service maintenance of household and industrial appliances.
Variety of our services
Diagnosis and service ice CASAINC
It is quite a complex technical procedure, which results in early detection of the causes of faults. Lime scale is formed on many parts of the equipment because of the water. Breakdowns are better prevented than repaired.
Repair of ice makers
It includes cleaning of the condenser and drainage system, diagnostics of hermeticity of the cooling circuit and control of the main working processes. Also, replacement of consumables and other CASAINC Commercial Ice Maker Repair.
Appliance Service Center offers professional repair and maintenance services for commercial equipment of all well-known brands and any complexity. Our experienced CASAINC Commercial Ice Maker Repair and Service professionals will find the cause of the breakdown and qualitatively fix it. A three-month warranty – is a guarantee of your peace of mind. After all, we know how to make repairs qualitatively and reliably.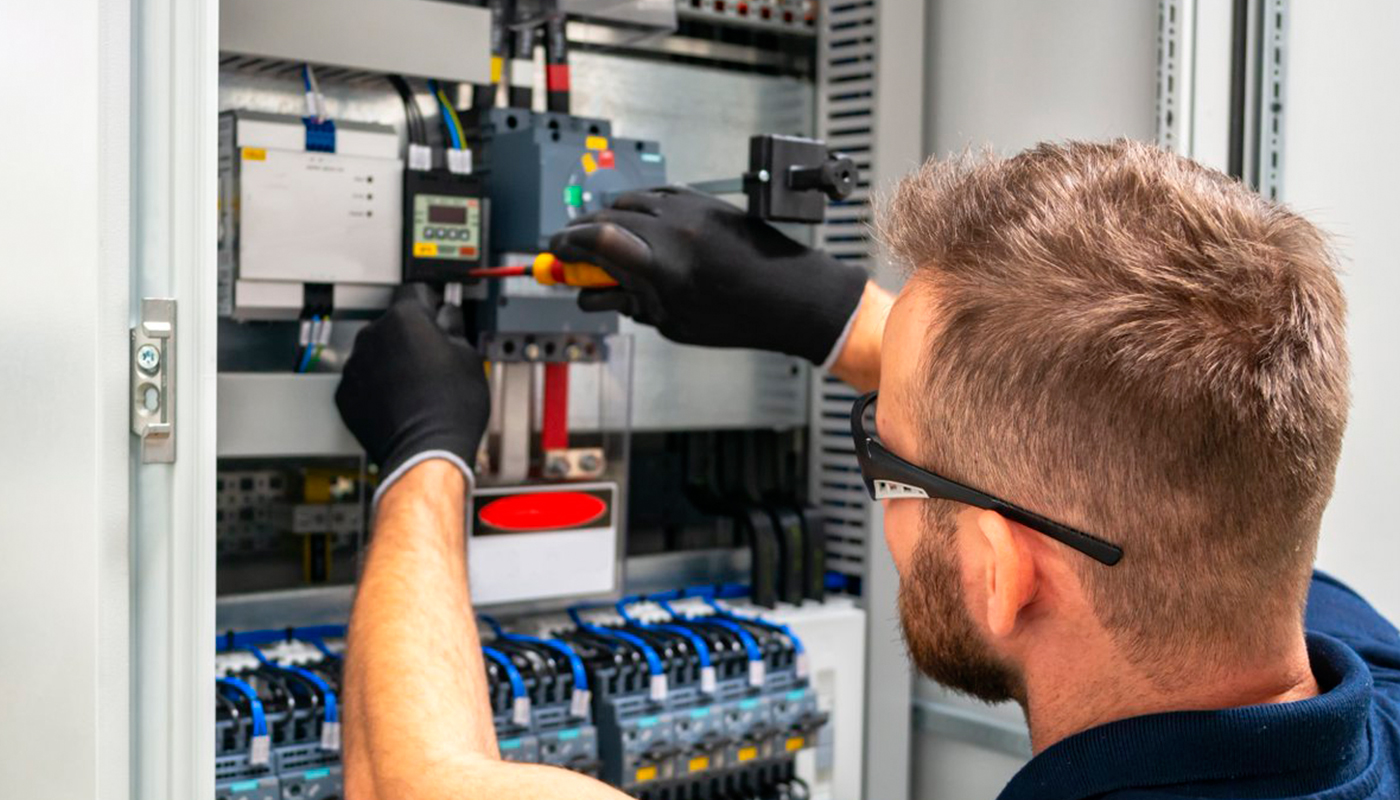 We use only professional equipment and tools, original spare parts, and high-quality consumables. Our technicians have 20 years of experience working with all types of household appliances from well-known brands. Specialists constantly improve their skills to provide you with high-quality services.
Frequently Asked Questions
Do you have questions about ice maker repair? Before you contact our operator, we suggest you look at the frequently asked questions that our company's customers ask.
The valve shuts off the flow of refrigerant to the evaporator to freeze the liquid. It opens before starting to defrost, allowing hot flow into the evaporator. A current is applied to defrost coils to check if it opens or not. A resistance is measured on the defrost coil. You can contact our company, we have qualified CASAINC Commercial Ice Maker Repair technicians who will fix this problem.
This happens when using hard water that contains a lot of lime and calcium. If your area has a large number of impurities, be sure to install a purification filter. You can contact our company. We have qualified master in CASAINC Commercial Ice Maker Repair who will fix this problem.
Typical signs of malfunction are incorrectly shaped ice or incompletely filled forms. You can be sure that after our service CASAINC Commercial Ice Maker Repair your equipment will work as long as possible without even the smallest breakage.