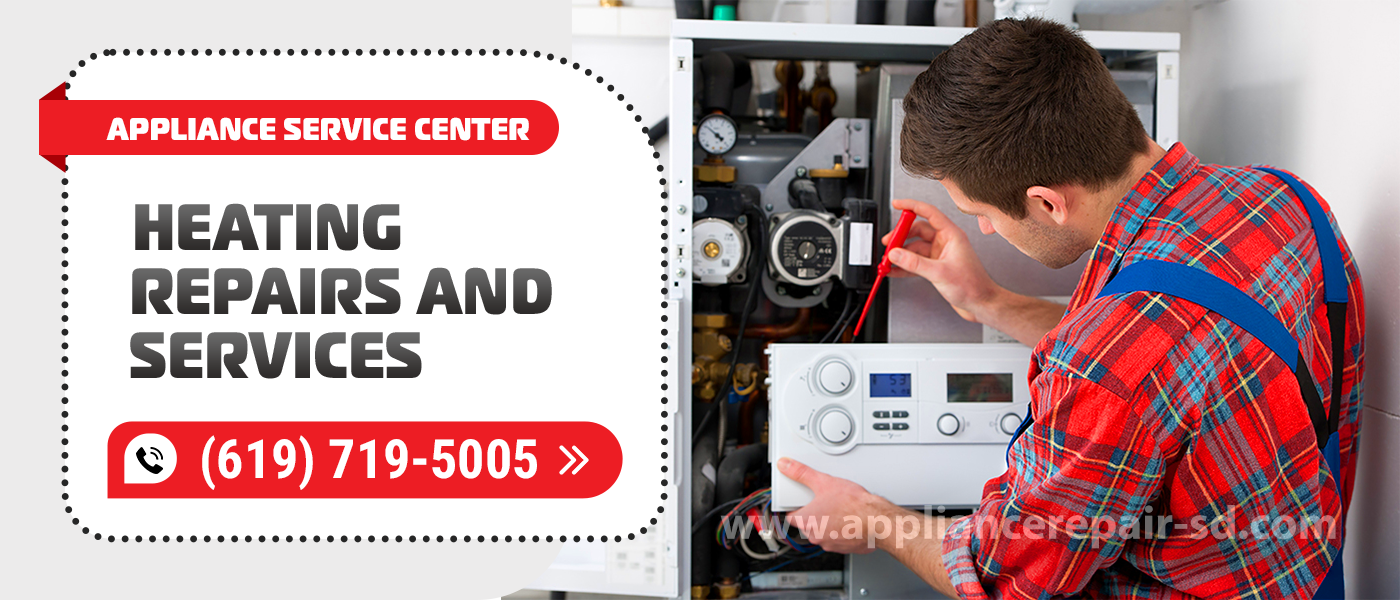 Modern heating systems should work like clockwork. They have everything for this. If your equipment is causing you problems, then it's time to turn to professionals. We recommend contacting the Appliance Service Center. Order Heating Repair in San Diego County. Experienced specialists will quickly find the cause of the breakdown and eliminate it. We employ certified experts who have all the necessary documents. Each of our clients receives a guaranteed quality repair.
To order Heating Repairs and Services, you need to contact us and briefly describe your problem. Practice shows that our technicians are able to eliminate all possible breakdowns. To do this, they use not only their extensive experience. Experts have the most modern and effective tools for diagnostics and repair at their disposal.
If you want to order Heating Repair, we will not necessarily send a technician to you. We do this only if there is indeed a problem that needs professional attention. In some cases, the client can manage on his own. In this case, our manager will provide you with instructions. This consultation is free and very helpful.
In addition, we advise some customers who want to order Heating Repairs and Service to contact other specialists. For example, it could be a plumber or an electrician. We send a technician to the client only if there is a real need for it. Our company is trying to save you money.
If our specialist will carry out repairs, you will receive a quality guarantee. We provide a 90-day warranty to every customer who uses Heating Repair. Within three months you can count on our full support. In addition, our customers receive a 12-month warranty on newly installed parts. We use only original parts, so we are fully confident in their high quality.
To verify our professionalism, you can read customer reviews. Find many such comments on Google and Yelp.
Common heating malfunctions
Some malfunctions happen much more often than others. Our company has been operating since 2001. In over 20 years of work, we have learned what people who need Heating Repairs and Service most often complain about. We suggest you familiarize yourself with a short list of these malfunctions.
The equipment is unable to maintain the temperature at the same level. The house gets sometimes cold, sometimes hot.

The system doesn't heat the room well.

You hear a lot of noise or strange sounds while the equipment is in operation.

The heating system doesn't turn on at all.

Equipment periodically turns off by itself.

The tightness of the system has been broken.

You feel a burning smell during the operation of the heating system.

Elements of the system received mechanical damage.
It doesn't matter to us how complex the breakdown is. Specialists carry out all types of repairs. It is worth mentioning that our technicians also carry out preventive work.
If you order Heating Repair, you will save a lot of time. We guarantee it to you. Firstly, a specialist will most likely come to you on the same day. This happens 95% of the time. Secondly, repairs are usually completed on the same day too. This scenario is possible in 90% of cases.
How to use the services of our company
To order Heating Repair and Service, call the phone number listed on the site. Our company operates all year round. Call us at your convenience. You can also fill out the feedback form on the site. Leave your phone number here. The Appliance Service Center manager will call you back within 1-3 minutes. The specialist will ask you a few questions about your heating and malfunction. You will need to tell the manager your address and choose the time when the technician will need to come to you.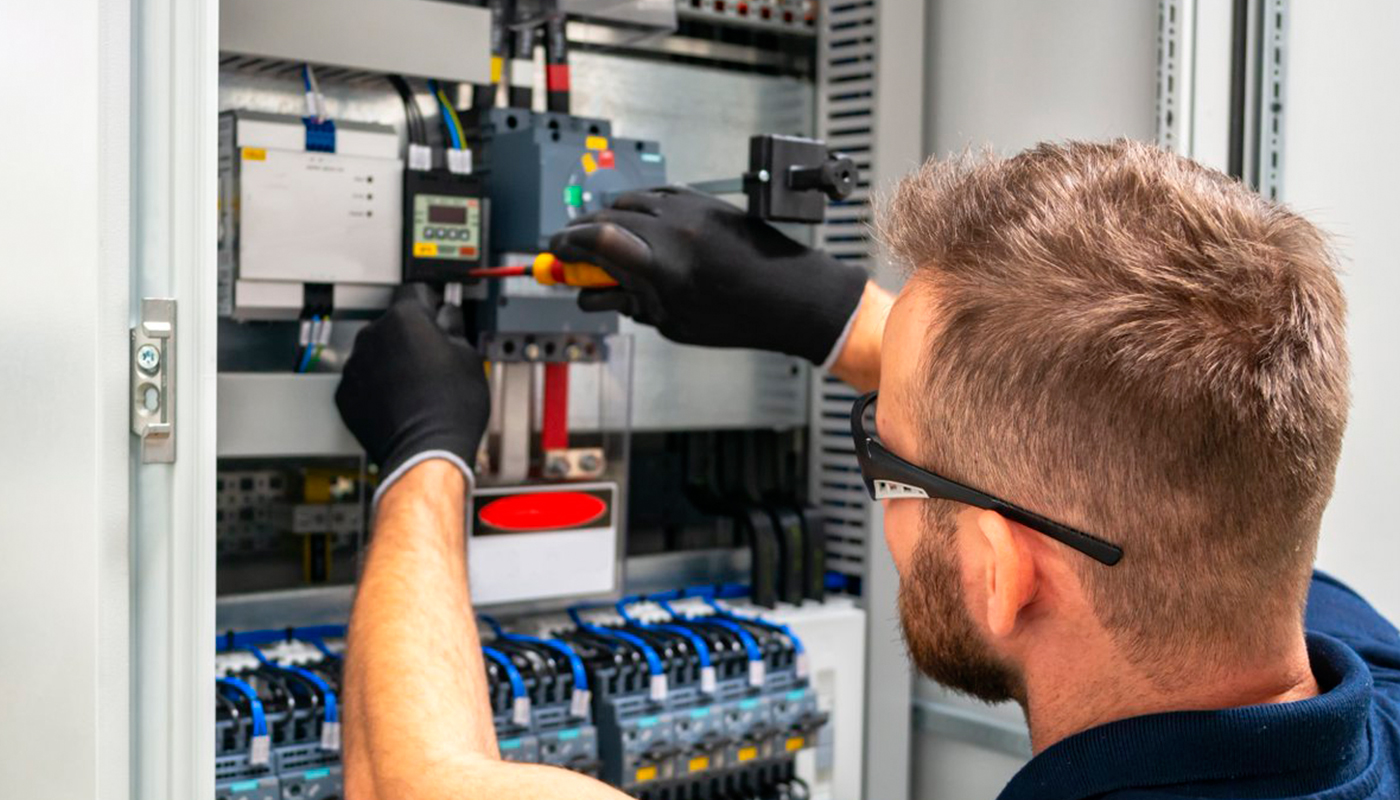 We use only professional equipment and tools, original spare parts, and high-quality consumables. Our technicians have 20 years of experience working with all types of household appliances from well-known brands. Specialists constantly improve their skills to provide you with high-quality services.
Choose the brand of your Heater
Frequently Asked Questions
If you need more details, the information below will be helpful to you. These are answers to frequently asked questions. If you have any further questions, call us. Our manager will talk to you.
You need to call us. Use the phone number that you can find on the site. We are ready to talk to you any day. Our company operates all year round, so the manager is ready to discuss the details with you almost at any time. He will ask you to briefly describe the problem that is causing you discomfort. In addition, you can order heating repair by filling out the feedback form. To use it, leave your details here, including your phone number. Our specialist will call you within 1-3 minutes. You just need to tell the specialist your address and wait a bit. Almost always (in 95% of cases) our technician comes to the client on the same day.
Usually, our specialists do their job very quickly. Firstly, they are experienced professionals who don't need much time. Secondly, technicians use the most advanced repair tools, which have a positive effect on the timing of repairs. Statistics say that in 90% of cases repairs are completed on the same day. This can happen even if you have very complex or large equipment. In these cases, we send several experts to the client at once. Saving time for our clients is one of our top priorities.
Yes, of course. Our company works officially, and all our clients receive an official warranty. If our technician simply repairs your equipment without replacing parts, you will receive a 90-day warranty. Within three months you can contact us for help again and get a free repair. This will happen if there is a warranty case. If the technician installs a new part, you will receive a 12-month warranty for it. Why are we confident in the high quality of the parts we use? Because we buy only certified products. These are original parts. They are manufactured according to technologies approved by manufacturers of commercial and residential equipment.