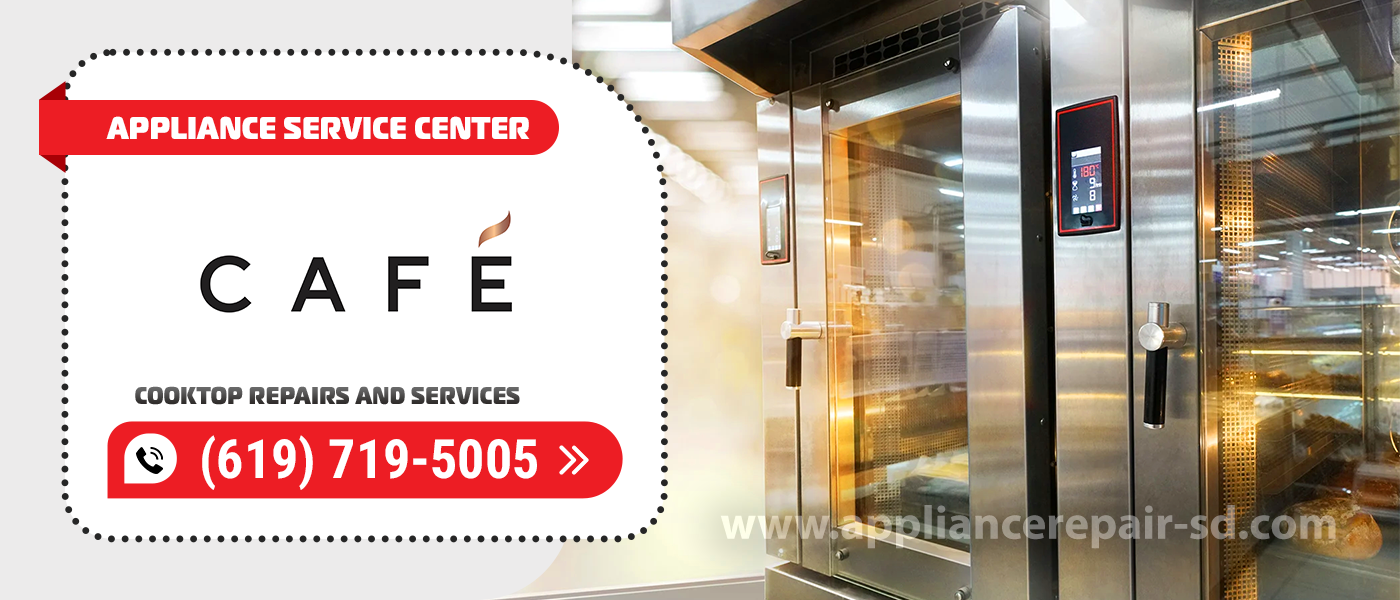 Is it possible to imagine a modern kitchen without an oven? Hardly! Therefore, it is quite logical to imagine the panic and anxiety of housewives when the Cafe oven fails. Appliance Service Center is the company that will promptly come to your aid at your convenience. We have been professionally repairing a variety of household and commercial appliances since 2001. For our specialists at Cafe Oven Repair in San Diego County, nothing is impossible or complicated when it comes to fixing breakdowns. We can do more than you can even imagine.
When it's worth using the services of an oven repair specialist 
When you find your gas oven malfunctioning, it's worth calling a trusted, appropriate, and better service center. And call a responsible, knowledgeable and competent Cafe Oven Repair and Service technician to your address. 
Shortly after igniting the oven, the flame goes out. By performing an external visual inspection, diagnostic work, and a thorough revision of your household oven, the technician will quickly discover damage to the thermostat. Based on what caused the malfunction, the thermostat will be replaced with a new one or repaired.

The gas oven ignites, but the flame either burns weakly or goes out altogether. The possible cause of this malfunction in a domestic oven is a change to a lower pressure gas.

The flame goes out immediately when the knob or button is released. This is most likely due to a faulty solenoid valve or a moving temperature sensor.

After the moment the gas knob is lowered, it is not usually "lost" and the flame in the gas oven goes out. Our technician will promptly solve such a problem by fixing the mechanism or replacing the broken knob.

The oven either does not light up at all or goes out immediately after releasing the knob. Often the cause of this malfunction is a clogged burner nozzle. Accumulated soot and grease clog the opening of the nozzle, resulting in a reduction in gas mixture supply. As a result, the insufficient intensity of the flame does not allow the sensor to heat. In such a case an experienced master

Cafe Oven Repairs

will clean the burner from the fouling or, if necessary, replace it with a new one.
How is the repair of household appliances by our specialists
To begin with, the affected oven will undergo a diagnosis, which is free of charge and conducted by an experienced Cafe Oven Repair and Service technician. This procedure is recommended even if the device performs its functions, but some malfunctions and temporary malfunctions have been noticed. Diagnostics helps to discover all causes of breakdowns and prevent additional costs.
Then our best Cafe Oven Repair technicians will get to work, disassemble the appliances, replace the necessary parts, and do the cleaning. Our technicians are equipped with the latest diagnostic and repair equipment.
There are repairs that we carry out in 30-40 minutes. But most often, it takes one working day. But there are cases of complicated repairs. Where you need to work very hard. So, the repair of your equipment will take a little longer. And in the most complex cases, where you need an approach in special conditions, we will carry out Cafe Oven Repairs and Services in our workshop. 
Our technician, after completing the work, provides an official certificate of completion and a warranty certificate. We provide a three-month warranty on all work performed. 
To make a request with us is very simple. You need to contact us in any convenient way – you can make an order on the site or call! Then our managers will contact you to clarify the nature of the breakage, the timing of your technique and the arrival of our specialist. Our expert on a call already will arrive with all the necessary equipment and components for Cafe Oven Repair. We work only with original spare parts from the manufacturer.
Appliances are not the cheapest purchase, so you should not do the repair work yourself, lest you aggravate the defects. Appliance Service Center offers professional home appliance repair and maintenance services for all well-known brands and of any complexity. Do not stall for time order the service Cafe Oven Repair and Service in our company. It's our expertise to bring the comfort and hot dinner back to your home.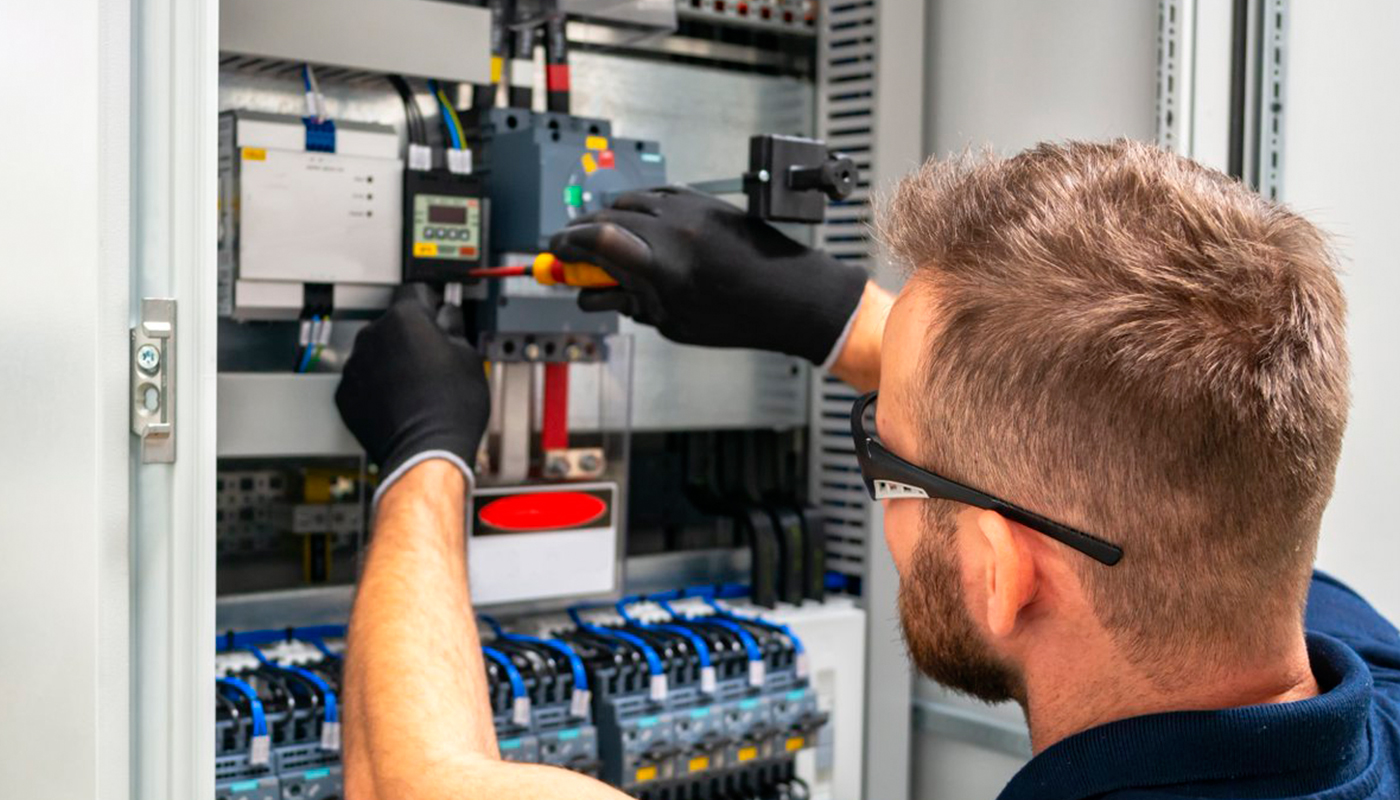 We use only professional equipment and tools, original spare parts, and high-quality consumables. Our technicians have 20 years of experience working with all types of household appliances from well-known brands. Specialists constantly improve their skills to provide you with high-quality services.
Frequently Asked Questions
Do you have questions about oven repair? Before you contact our operator, we advise you to look at the frequently asked questions that our company's customers ask.
To rule out external wiring faults, you need to look in the electrical box, maybe the circuit breaker is knocked out. Check the socket, plug, and cord coming from the cabinet. If everything is intact, there is no sign of a short circuit, it is necessary to examine the terminal block and internal wiring. The master Cafe Oven Repair with a special device, will be able to check exactly where the circuit is broken.
If you use your oven at maximum heat for an extended period of time, the sensor can fail quickly. And setting the regulator back to its operating state will not start the oven. The sensor needs to be replaced, contact Cafe Oven Repair or call a technician.
It could be caused by a faulty thermostat that regulates the oven to maintain a set temperature. Our Cafe Oven Repair technicians are skilled and experienced in repairing electric ovens from a variety of popular brands.