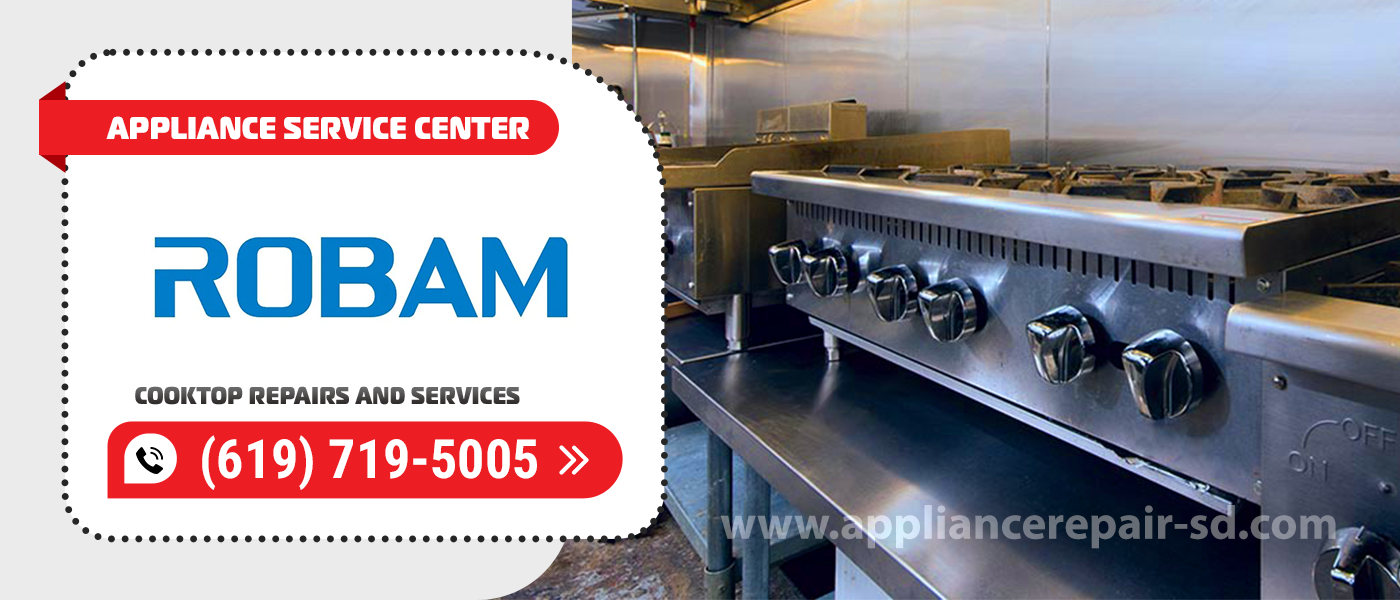 Cooktops have lately deservedly gained high popularity among hostesses. But regardless of type, manufacturer, or proper care, cooktops unfortunately sometimes break down. The experts at our Appliance Service Center provide quality ROBAM Cooktop Repair in San Diego County.
Our company has been in business since 2001. Our team includes skilled ROBAM Cooktop Repair and Service technicians who have over 20 years of experience. Cooktops are mainly represented by ceramic or glass ceramic coated induction cooktops, electric cooktops, gas cooktops. Cooktop heats only cookware, while the cooking area itself is almost cold.
Temperature and power can be adjusted from minimum to maximum. Gas cooktops are classified as complex and explosive equipment. Our ROBAM Cooktop Repairs service specialists will provide you with service and warranty repairs.
The main causes and errors in the operation of cooktops
Noise when the working cooktops
Cause: the induction heating sends electric waves to the bottom of the cookware, which causes its cooktop to vibrate. Remedy: This is a normal operating noise and does not indicate any malfunction.
Unpleasant, low sound like that of a transformer
Cause: A burner is operating at a high-power level. Remedy: Reduce the heating level or turn off the cooking zone. Contact a ROBAM Cooktop Repair and Service technician.
Dishes vibrating or crackling
Cause: this noise is caused by cookware made from layers of different materials.
Remedy: replace the cookware or change the product that is cooked in it. As unbelievable as it may sound, the type of product is also one of the factors affecting the sound made by the panel.
Fan noise
The reason: all induction cooktops have a fan that cools the cooktop and its parts. Depending on the degree of heating and the number of cooking zones in operation, the noise level also depends on it. Remedy: even after the device is turned off, the fan will work to cool the hot parts. Our technician will provide you with a ROBAM Cooktop Repair.
Glass ceramic cooktop
Sensors do not respond to pressing and other actions Cause: System failure or overheating due to prolonged operation. Remedy: Disconnect the cooktop from the power supply for a few minutes, then reconnect it and press the on/off key.
Sensors do not respond well
Cause: the cooktop is dirty/powerful external flashing light. Remedy: Clean the cooktop and check that it is dry/eliminate the source of external light or place the panel out of its reach.
The cooktop turned off by itself and an unfamiliar message appears on the display
The reason: The device is dirty/water spilled/places a foreign object.
Remedy: Clean the cooktop/wipe it with a dry cloth/remove any excess material from the cooktop. If you are unable to fix the problem yourself, call ROBAM Cooktop Repairs and Services.
Electric cooktop
The cooktop shuts off
Cause: all burners are at setting heating level 00/the control cooktop is dirty, there is water spillage/ there is a foreign object on the cooktop. Remedy: If none of the burners is set to heat, it shuts down/clean the cooktop and wipe it with a dry cloth/remove an object.
Sensors do not respond to pressing
Cause: the cooktop is overheated. Remedy: Unplug the appliance, wait a few minutes, and plug it in again. Our ROBAM Cooktop Repair specialists will determine the nature of the fault as quickly as possible and can fix it with ease.
All the above errors usually do not pose much of a threat to the appliance or the person. But if your cooktop has malfunctioned, the right solution is to have the unit diagnosed at Appliance Service Center by our technician. The cooktop is a complex household appliance and repairing it yourself can lead to a deterioration of the equipment. ROBAM Cooktop Repair and Service qualified technicians can solve your problem quickly.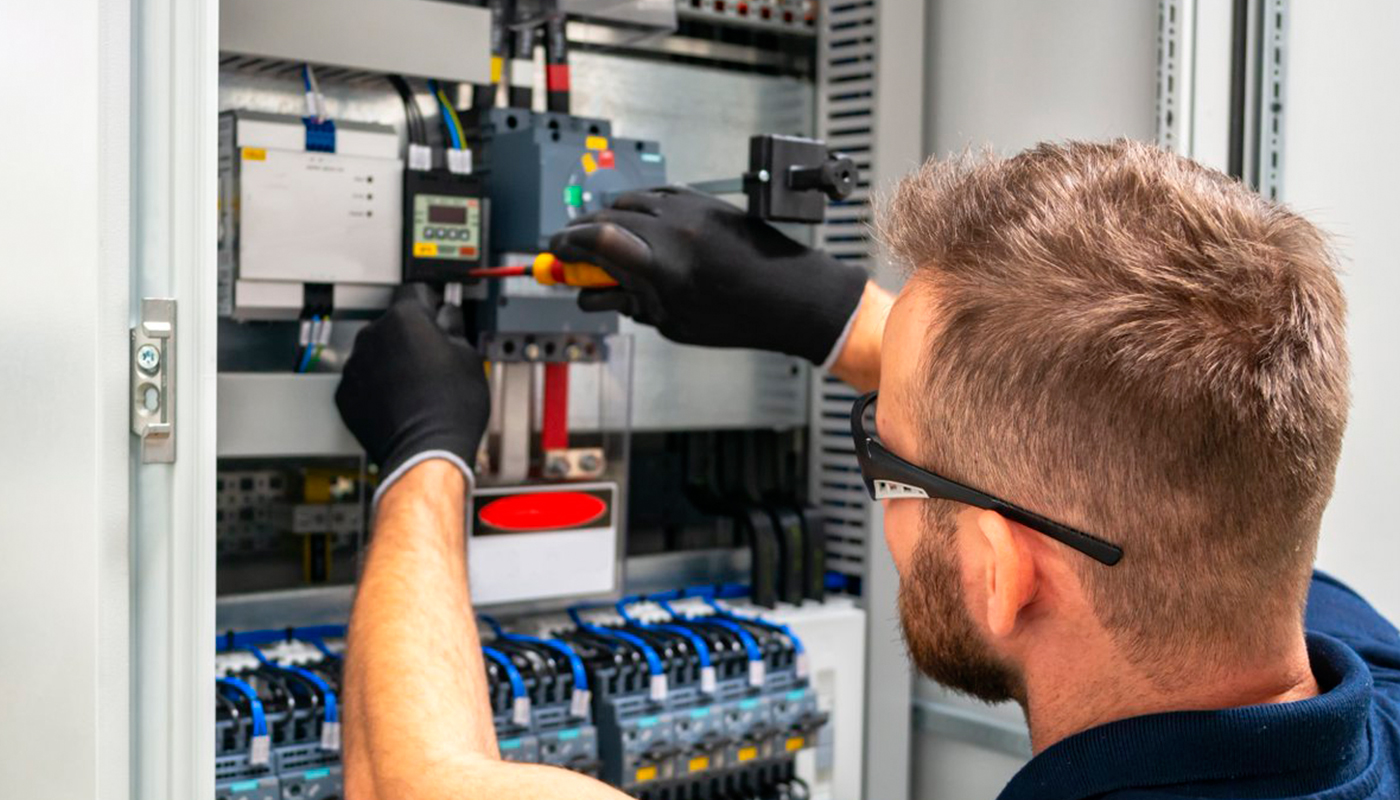 We use only professional equipment and tools, original spare parts, and high-quality consumables. Our technicians have 20 years of experience working with all types of household appliances from well-known brands. Specialists constantly improve their skills to provide you with high-quality services.
Frequently Asked Questions
If you want a quick answer to your question, contact us seven days a week. We work for your convenience and comfort.
Our service center repairs and services all well-known brands and models of cooktops. Including ROBAM Cooktop Repair. You can contact us if you have a gas or electric cooktop. Of the varieties of electric surfaces, we repair with spiral heating elements, glass ceramic (with ribbon, halogen burners) and induction.
The second most common breakdown is the failure of the cooktop power unit. This can be judged by the absence or weak heating of all burners. It is possible to restore normal operation of the panel after replacing the defective module. This type of ROBAM Cooktop Repair should only be entrusted to professionals. Otherwise, you can completely break the hob, which is not cheap. 
Professional diagnostics allows masters to unmistakably identify the failed executive elements. This allows you to make the only correct decision about their repair or replacement. A thorough inspection and professional testing ensures that even the most complicated ROBAM Cooktop Repair will not last more than 24 hours.