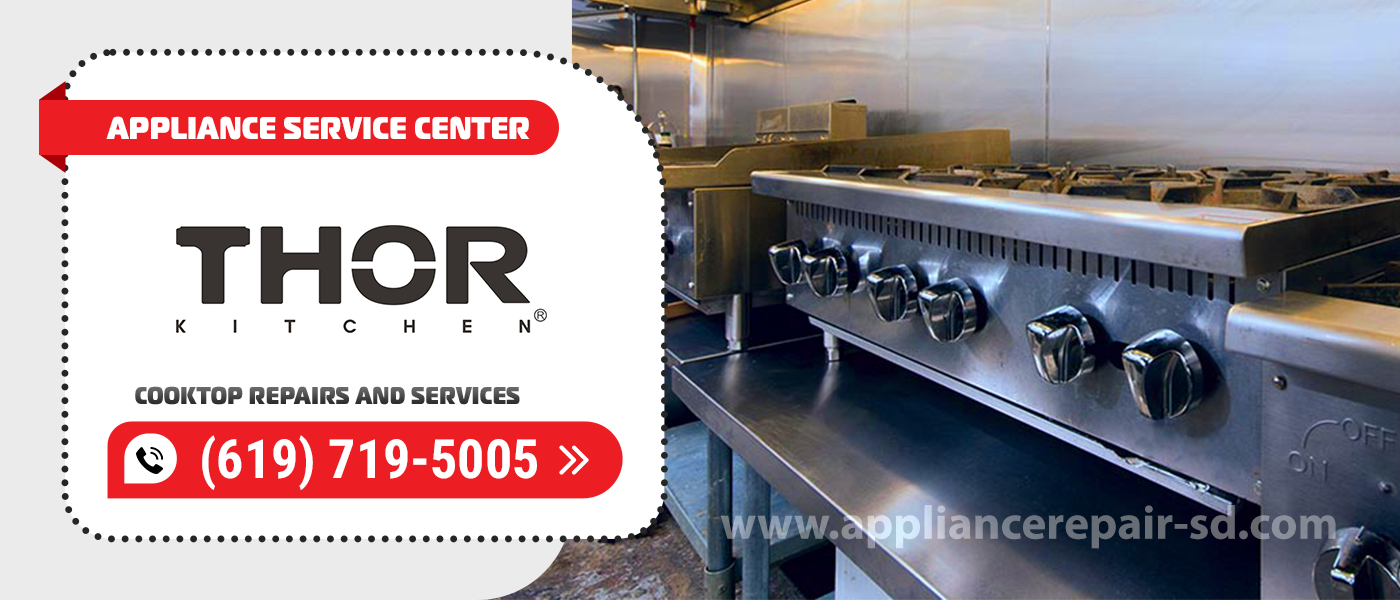 Thor Kitchen Cooktop Repair
Thor Kitchen brand cooktops are reliable and popular these days. But when the appliance breaks down, don't immediately replace it with a new one. Leave the repairs to the professionals. Appliance Service Center has been repairing household and commercial appliances of all well-known brands for over 20 years. The experts at our service center will perform Thor Kitchen Cooktop Repair in San Diego County quickly and efficiently. You won't even have to bother. They will provide you with accurate diagnostics, repairs, and full service for any appliance in one place.
Why appliances break down
Causes for breakdowns cooktops quite a lot. Work with an increased load, errors and negligence in operation, power surges in the electric network. Have a detrimental effect and surges in gas pressure, which lead to rapid wear and tear of the main parts. 
Installation errors should not be excluded as well. Our company offers quality service at home. If you have a problem with your cooktop, pick up the phone and call us! Thor Kitchen Cooktop Repair and Service is our profile! 
The master will come to you at any time convenient for you and conduct a complete diagnosis. Will voice the repair plan, turnaround time, and the exact cost of Thor Kitchen Cooktop Repairs.
Calling a master for repair 
You can call the employee of the company at any time, using the phone or application form on our site. There is also an opportunity to read the price list for our services or ask a question to the managers. Thor Kitchen Cooktop Repair and Service technician will quickly respond to the request and will arrive at the specified time to the appointed address.
In 90% of cases, repairs take one day. The really low repair time rates are a testament to the professionalism of our engineers. Each of our employees is certified to work with gas and electrical equipment. Foremen are regularly apprenticed in the manufacture of appliances. They know all the latest Thor Kitchen Cooktop Repair techniques and the intricacies of modern appliances.
Our company policy is to leave a satisfied customer and a repaired appliance. And these are not empty words. You can read testimonials from grateful customers on our website. But the best proof of our professionalism is the fact that we are recommended to our friends and acquaintances. And also address them repeatedly. Many customers have chosen us as a reliable service center.
Our company provides the following types of service and repair
Disassembly/assembly of cooktops from a kitchen set.

Diagnosis of failures with modern tools and devices.

Repair of electrical boards, flashing.

Elimination of loss (leaks) of gas.

Reconnecting equipment to a separate electric line.

Replacing, cleaning burners.

Replacement of sensors, relays, control module, thermostats.

Replacement of mechanical damages of glass and ceramics.

Emergency and scheduled

Thor Kitchen Cooktop Repairs and Services.
Why customers trust us
Professionalism of technicians. Engineers of our center regularly improve their qualification level in representative offices of different manufacturers.

Quality of service and repair work. 

Promptness of reaction to a call and the repair of home appliances.

We use new technology for diagnostics and

Thor Kitchen Cooktop Repair. 

Three-month warranty on all kinds of services.

Original components.

We take all well-known brands for repair.

We approach each client comprehensively and individually.

We share our experience and give valuable advice on further use of repaired household and industrial appliances.
Every self-respecting technician will tell you that the breakdown is better to prevent than repair. Appliance Service Center provides services not only for repair of appliances, but also for service maintenance. But if your appliance is out of order, we understand how important it is to restore its functionality. All you have to do is place an order and wait for a Thor Kitchen Cooktop Repair and Service technician to arrive. The work is carried out in the shortest possible time, and upon completion, the technician will provide recommendations on the further use of the equipment. With us you can be absolutely calm – your appliances are in good hands!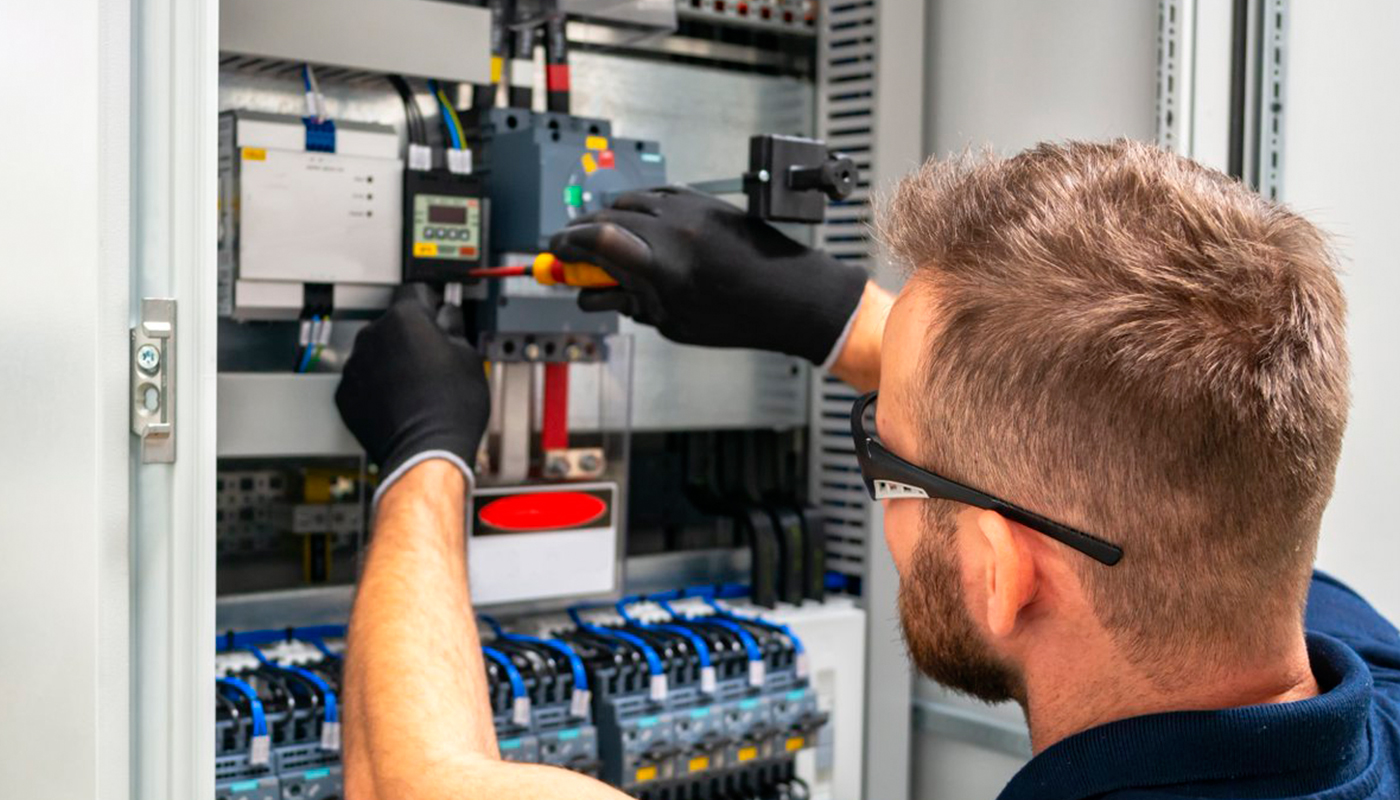 We use only professional equipment and tools, original spare parts, and high-quality consumables. Our technicians have 20 years of experience working with all types of household appliances from well-known brands. Specialists constantly improve their skills to provide you with high-quality services.
Frequently Asked Questions
Do you have questions about cooktop repair? Before you contact our operator, we suggest you look at the frequently asked questions that our company's customers ask.
We specialize in the service and Thor Kitchen Cooktop Repair of various types of cooktops, including:
Electric cooktops.

Gas cooking cooktops.

Mixed cooking cooktops.

Infrared cooking cooktops.

Other types of cooking cooktops.
Our team of experienced technicians have the knowledge and skills to work on different types of cooktops. 
Yes, we have expert and certified technicians who specialize in Thor Kitchen Cooktop Repair. We place great emphasis on professional training and certification of our staff to ensure a high level of expertise and skills in the field of cooktop repair.
The time it takes for a typical Thor Kitchen Cooktop Repair can vary depending on the specific problem, type of cooktops, availability of parts, and other factors. Typically, the complexity of the repair and the time required can be determined after inspection and diagnosis of the cooking cooktops. For small and simple problems, repairs can be completed within a few hours or even faster if the necessary parts are available on-site.