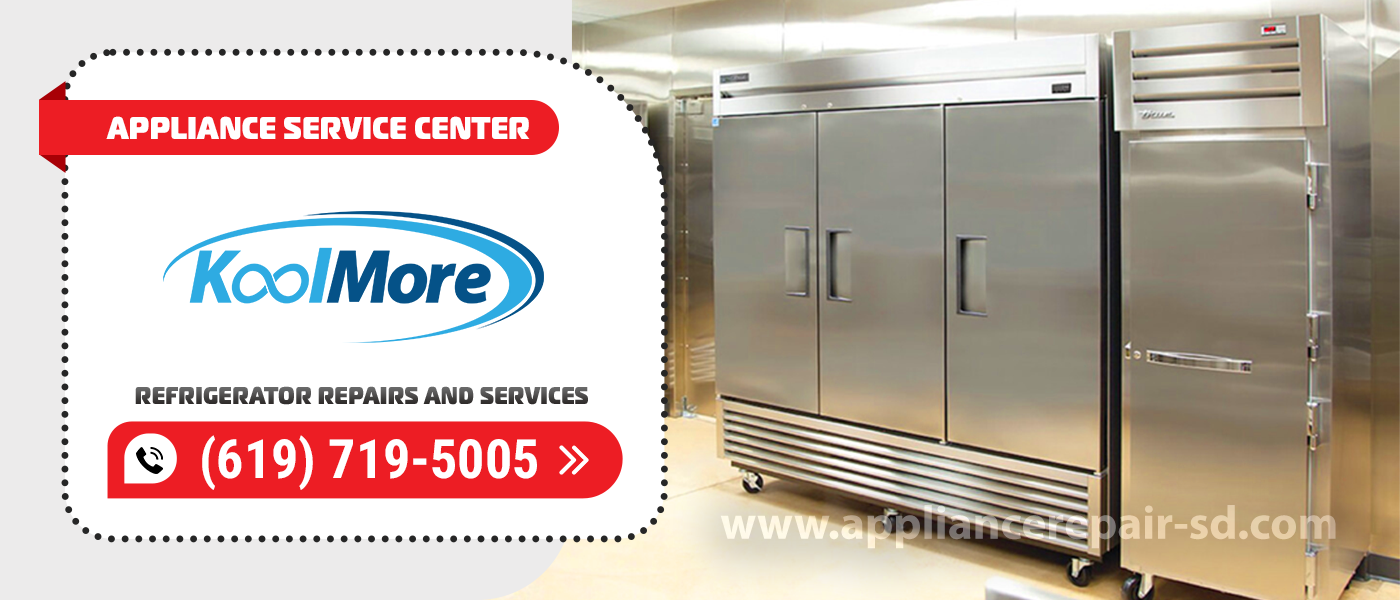 KoolMore Commercial Refrigerator Repair
For people who prefer to buy appliances from reliable and well-known companies, the need for repairs does not arise as often, but becomes more complicated when the warranty period ends or if the official service center is far away and it takes a long time to get there. At Appliance Service Center, we believe that people who choose premium electronics should also receive quality service, so we offer only the best KoolMore Commercial Refrigerator Repair in San Diego County.
Why this company?
We provide quality, professional, and prompt KoolMore Commercial Refrigerator Repair and Service, and any kind: residential, commercial, and industrial.
We know how important the timely KoolMore Commercial Refrigerator Repairs are, as the technique is very expensive and in case of failure every minute counts, given that in the refrigerators are usually not cheap food and drinks.
We will not let anything go wrong if your refrigerator breaks – we will send our masters with all the necessary repair-diagnostic equipment to you immediately after your call. So, you can rest assured that you will not suffer a loss due to a broken refrigerator or showcase – our masters will fix any problems.
Appliance Service Center has a close-knit team of professionals who are ready to come out to you to provide KoolMore Commercial Refrigerator Repair and Service. Prompt checkout is always a big deal, so you won't have to wait for us, nervously near your "dying" refrigerator.
Wherever the equipment is – it does not matter, because we will go to the place of failure, whether it's a supermarket or a store, whether it's a bar, cafe or restaurant, or a bakery or confectionery. We will come to any point in the city. The main thing – our company carries out KoolMore Commercial Refrigerator Repair, which the XX and XXI century industry has created for quality refrigeration and freezing sure foods.
Industrial types can be equipped with air coolers, remote control cabinets and other equipment, the technical complexity of which requires not just special knowledge and skills, but also special equipment for repair in case of breakdown.
We assure you our masters are capable of any failure – they are well versed in the technique and all aspects of its repair. Repair of refrigeration equipment will be made in an emergency rush, if you call us in time.
Main malfunctions
Defective defrost button
To check or rule out this malfunction you also need to connect the wires to bypass the button. If the refrigerator turns on, the problem is found – you need to replace the button.
Broken power cord or faulty plug
If your refrigerator won't turn on and the light inside the refrigerator isn't on, the problem is most likely the lack of power. Check to see if the cord, plug, and outlet are okay.
Faulty thermostat
Remove the terminals from the wires connected to the thermostat and connect them together. If the refrigerator then starts working, the problem is with the regulator and needs to be replaced, contact KoolMore Commercial Refrigerator Repairs and Services.
Refrigerant compartment leakage
Make sure that the seal fits well against the door and walls of the refrigerator. If it is found to be defective, the seal should be replaced. The airtightness can also be impaired by changing the refrigerator door position. To correct its position, you need to adjust the diagonal rods located under the door panel.
Refrigerant (Freon) leakage
In operating condition, the compressor is heated (it is enough to check it by touching it). If the compressor remains cold during operation for a long time, the system is depressurized. You should call a KoolMore Commercial Refrigerator Repair technician to fix the problem.
Appliance Service Center of the highest quality and at the most affordable price is available to you 24/7! All you have to do is call the listed phone number and ask for KoolMore Commercial Refrigerator Repair and Service or leave a request on our website and the perfect solution will be right there!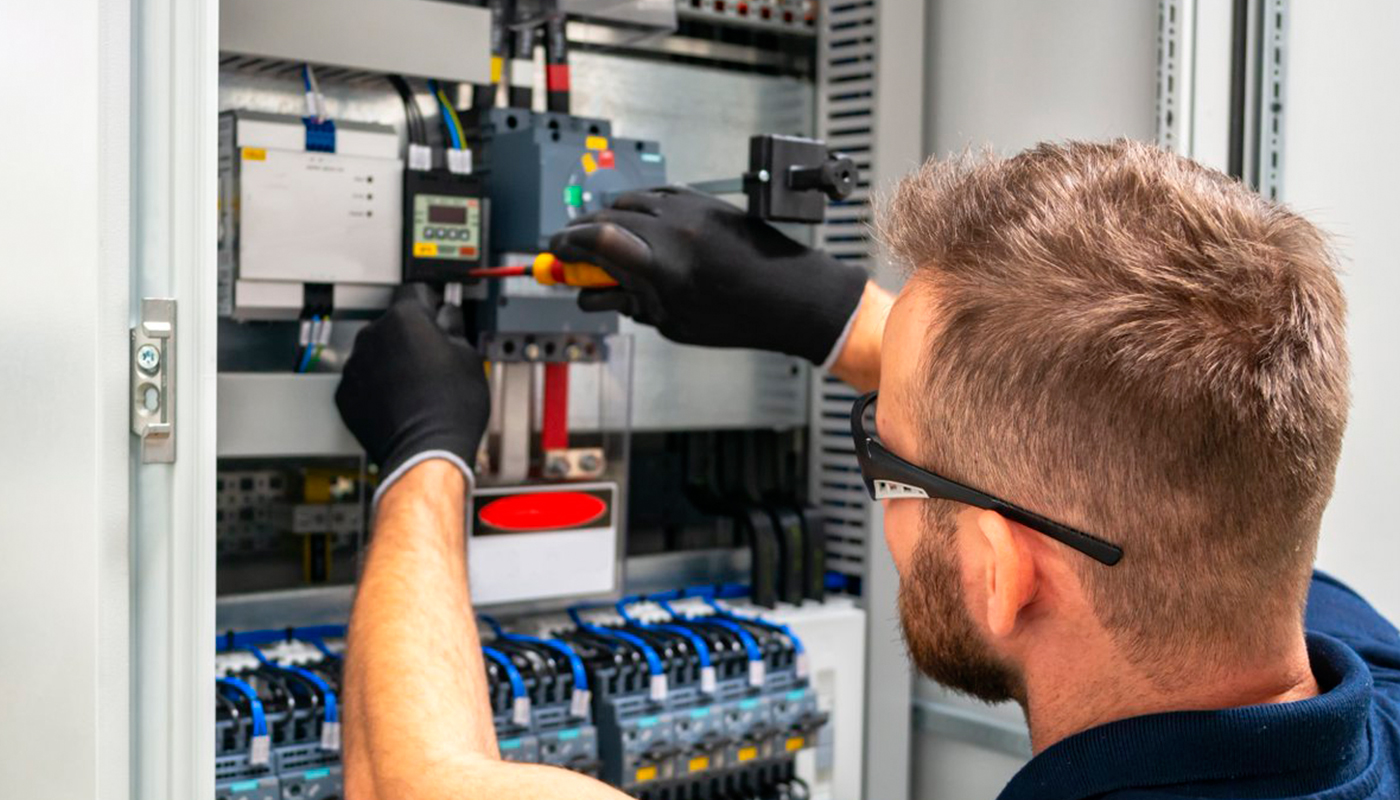 We use only professional equipment and tools, original spare parts, and high-quality consumables. Our technicians have 20 years of experience working with all types of household appliances from well-known brands. Specialists constantly improve their skills to provide you with high-quality services.
Frequently Asked Questions
Do you have questions about refrigerator repair? Before you contact our operator, we advise you to look at the frequently asked questions that our company's customers ask.
When the starting condenser fails, it should be replaced by KoolMore Commercial Refrigerator Repair specialists especially when its capacity is different from the rating. Your refrigerator may not start due to a defective defrost unit. 
Problems with your refrigerator that lead to a drop in temperature are mostly due to defects in the functioning of the compressor motor. For the reason that refrigeration equipment manufacturers develop non-disassembled models of compressors, they have to be replaced. The experts at KoolMore Commercial Refrigerator Repair will replace the motor when you contact us.
You need to charge the freon and fix the cause of the leak. KoolMore Commercial Refrigerator Repair will fix it in no time.