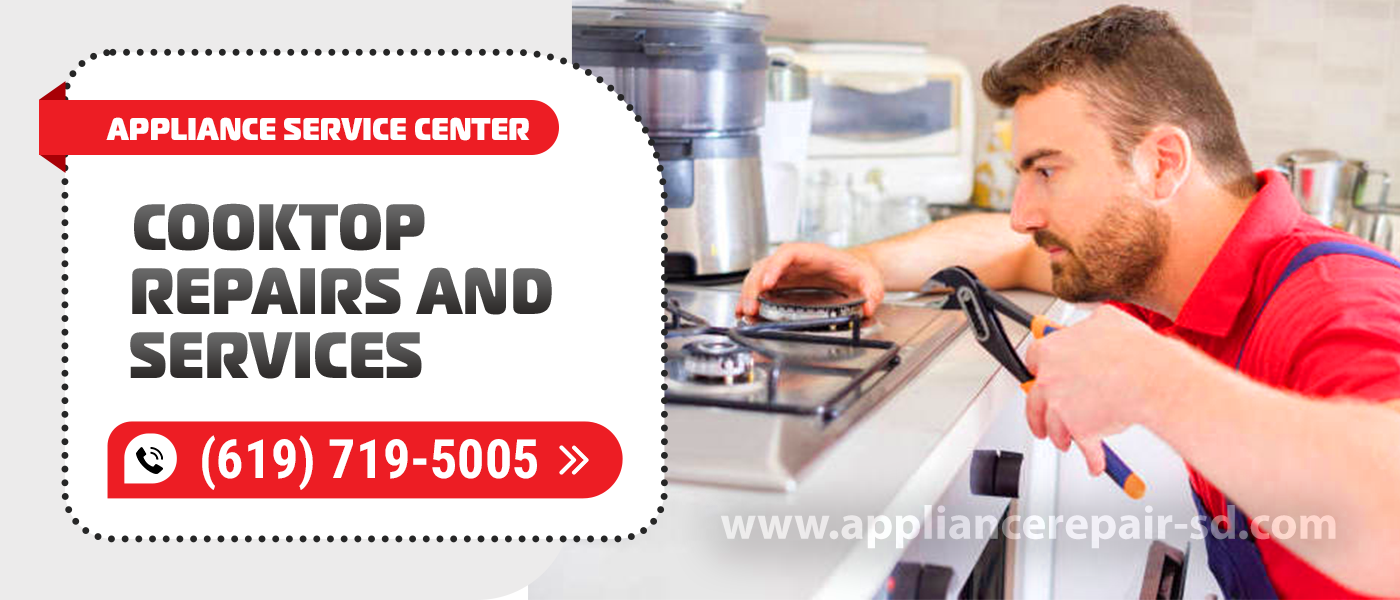 If you notice that your equipment is out of order, seek help as soon as possible. In this case, the repair will be quick and will not be expensive. We recommend contacting the Appliance Service Center. We've been doing Cooktop Repair in San Diego County for over 20 years. Our company started its work in 2001. Experienced specialists will surely solve your problem in a short time.
Customers who order Cooktop Repairs and Services receive assistance from certified, licensed experts. Our specialists have undergone in-depth training before starting work. In addition, each employee of our company is insured.
You can order Cooktop Repair literally in any situation. Firstly, we carry out repairs of any complexity. Experts are able to eliminate all, without exception, breakdowns. Secondly, we repair all cooktops popular in the American market. Specialists restore commercial and residential appliances. Experts repair equipment of any year of manufacture. In addition, the technical characteristics of the model are not important for us. In any case, the repair will be completed successfully.
To order Cooktop Repairs and Service, you need to make a short phone call. The manager will ask you to briefly describe the problem that makes you uncomfortable. If the specialist concludes that you can solve this problem yourself, he will provide you with instructions. This consultation is free.
In other cases, we send a technician to the customer's address. In some cases, we send several specialists at once. This happens if the owner of really complex or large equipment contacts us.
We recommend that you read the reviews of people who have used Cooktop Repairs. You will find that we work extremely professionally. Find many such comments on Google and Yelp.
Do you have additional questions regarding the work of our company? Call us. We are ready to provide you with consultation at any convenient day. Our company operates all year round.
Get repairs with a guarantee of quality
We take full responsibility for repairs carried out by our specialists. Each client who uses Cooktop Repairs and Service receives an official quality guarantee. Firstly, we mean a 90-day warranty on the repair itself. Secondly, we provide a 12-month warranty on newly installed parts. If something goes wrong, you can contact us at any time and report the problem. If there is a warranty case, our specialist will help you free of charge.
In addition, we delight our customers with a high speed of repair. Most customers are able to use their equipment again on the same day. To be more precise, this happens 90% of the time. You definitely won't have to wait long.
If you order Cooktop Repairs, most likely a specialist will come to you on the same day. This is possible in 95% of cases.
We are also pleased to inform you that we have a discount system. Regular customers receive a 15% discount. You will receive such a bonus if you have used our services at least once in the past. Customers who order repairs online receive a $25 discount. We also have a special offer for seniors and veterans: $30 off.
How to order a repair
To order Cooktop Repair and Service, you need to call the phone number listed on the site. Let's say again that you can apply any day, since we don't have days off. You can also fill out the feedback form, leaving your details there. In this case, the Appliance Service Center manager will call you back within 1-3 minutes. Don't worry, you won't need to spend a lot of time talking to us. Tell the specialist about your problem. Tell the manager your address and choose a time when it will be convenient for you to meet our technician at your place.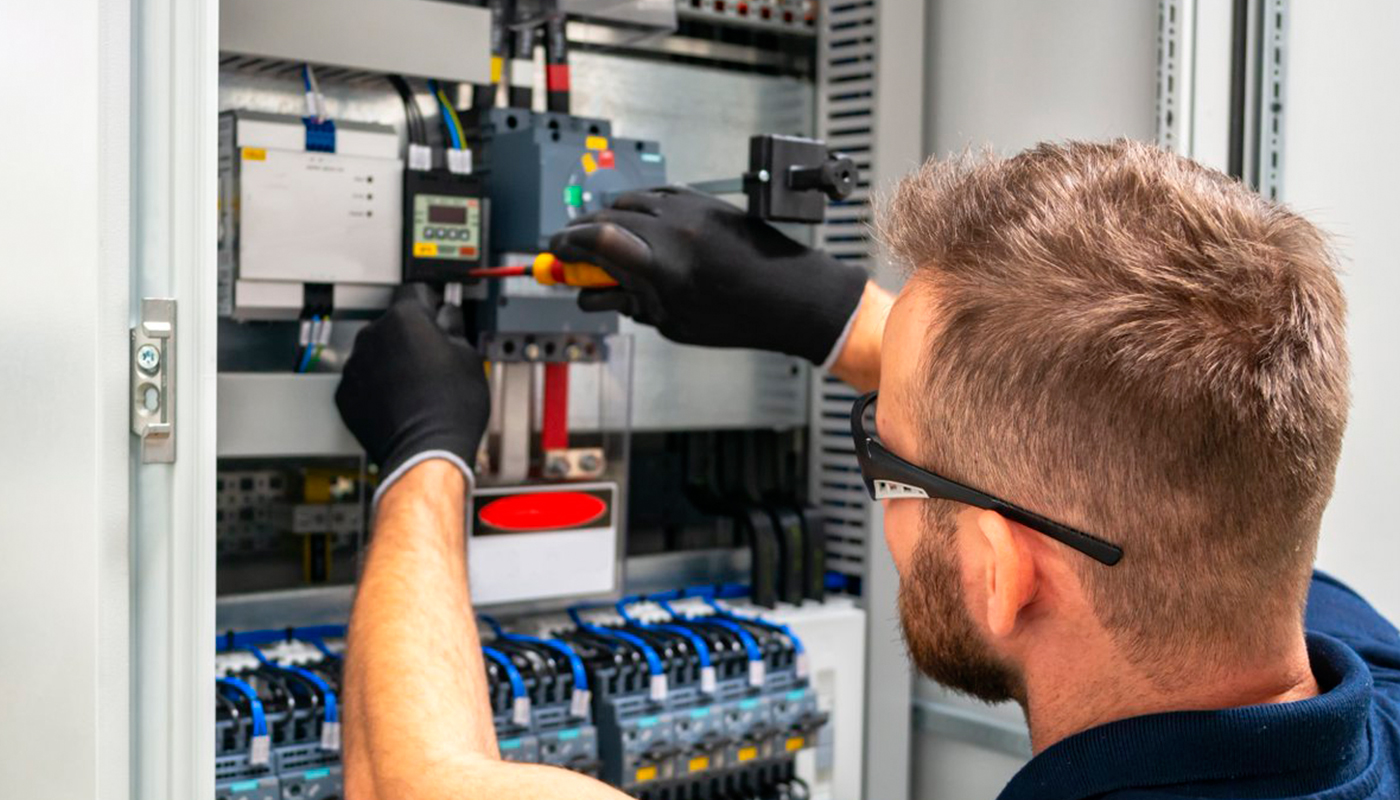 We use only professional equipment and tools, original spare parts, and high-quality consumables. Our technicians have 20 years of experience working with all types of household appliances from well-known brands. Specialists constantly improve their skills to provide you with high-quality services.
Choose the brand of your Cooktop
Frequently Asked Questions
If you want to ask us a question, we are ready to answer it by phone. Call us and get a consultation. In addition, we recommend that you read the answers to the most frequently asked questions below.
You can be sure that you won't have to wait long. Customers who order Cooktop repair usually receive help the same day. Our technician is able to arrive at the specified address on the same day in 95% of cases. The key to such promptness is that our company operates 365 days a year. It doesn't matter when you order the repair: on a weekday, weekend or holiday. Our experts will do their best to respond to your request as quickly as possible. The repair itself won't last long either. In 90% of cases, the technician copes with his task on the same day.
You only need to spend a few minutes. Find a phone number on our website. Call us. As mentioned above, we are ready to discuss the details with you any day. Tell us briefly about the breakdown that occurred. Tell us your dryer model name and manufacturer. Our specialists work with equipment from all popular brands in the USA. You can also order Cooktop repair by filling out the feedback form on the website. To do this, you need to spend 20-30 seconds. If you choose this option, our manager will call you back shortly. Usually, our customers have to wait no more than 1-3 minutes.
Our company works officially, and after our specialist finishes his work, you will receive an official warranty. If the technician repairs the part that failed, you will receive a 90-day warranty. In the event of a recurring failure, call us. The specialist will come to you again and carry out repairs for free. If a specialist replaces the part, you will receive an additional guarantee of quality. We mean a 12-month warranty on a new used part. Our company buys only original products, so we are fully confident in their high quality.