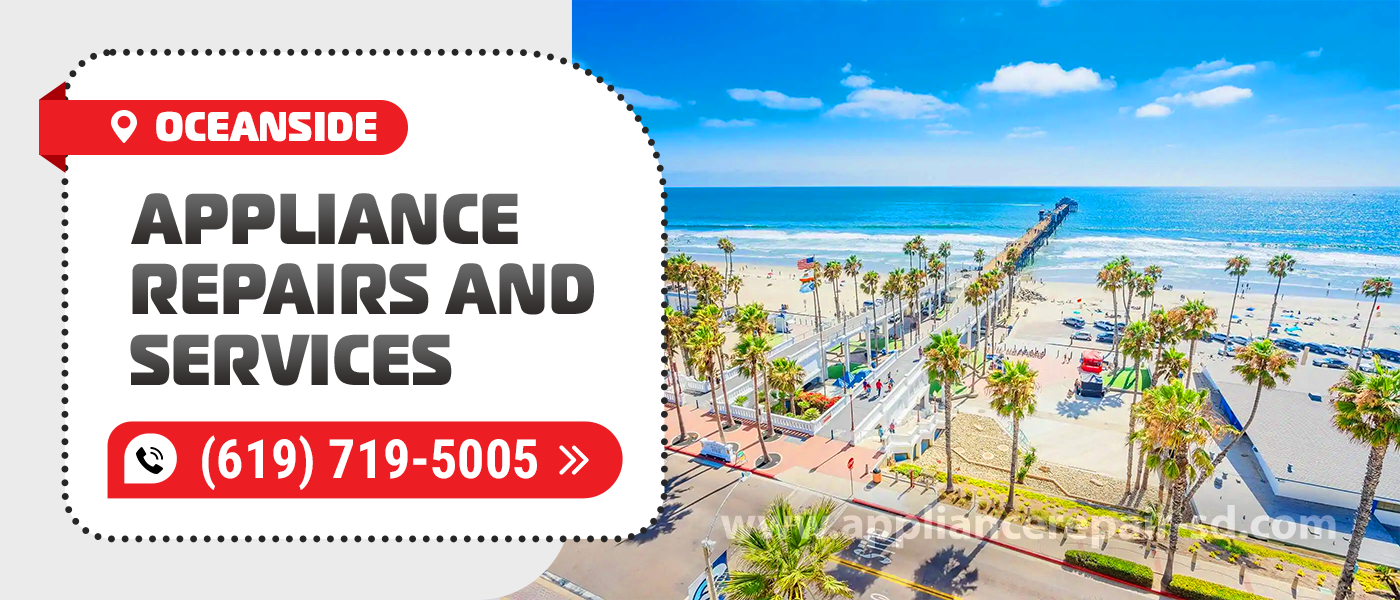 Oceanside Appliance Repair
Obviously, experienced technicians are the best at repairing equipment. In this case, experience is especially important. It is not enough to study the instructions and watch dozens of videos on YouTube. You need to be able to apply theoretical knowledge in practice. If you would like to get help from extremely experienced experts, contact the Appliance Service Center. Appliance Repair in Oceanside, CA is carried out by professionals who have been in the business for over 20 years. Our company was established in 2001.
During this time, Oceanside Appliance Repair and Service has been ordered by a huge number of customers. Our experts have studied hundreds of equipment models. They faced every kind of breakdown. Whatever your problem is, you can be sure that our technicians have already solved this problem before.
We recommend reading the reviews from people who have previously ordered Oceanside Appliance Repair. You can find these comments on Google and Yelp. You will learn about the benefits that we bring to our customers. If this information is not enough for you, you can call us and ask questions that you have.
Customers appreciate the fact that our experts are able to eliminate any breakdowns. You can order Appliance Repair in Oceanside, CA, no matter what problem you're having. The technician will diagnose. He will find the exact cause of the breakdown. After that, the specialist will quickly eliminate this malfunction.
If the repair cost exceeds the cost of buying a new model, the technician will tell you. You can count on our help in this situation. Firstly, a specialist can help you choose new equipment. Secondly, you can ask a technician to replace the appliance. When ordering Oceanside Appliance Repair and Service from our company, you can count on comprehensive support.
In addition, if the problem is not the failure of the equipment itself, our specialist can advise you on another professional. For example, if you need an electrician instead of a technician, we will let you know.
Appliance Service Center is a quick repair with a guarantee of quality
We know you don't like wasting time. Nobody likes it. If you need urgent repairs, feel free to order Appliance Repair in Oceanside, CA from our company. Our specialists are able to do their job very quickly.
In 9 cases out of 10, the technician completes the repair on the same day. It's not just about great experience, although this is also a very important factor. We provide our technicians with a wide range of tools and spare parts. Such a serious material and technical base allows our specialists to immediately start working. We don't waste time buying new parts and waiting for delivery.
We have more good news for customers who want to order Appliance Repair in Oceanside, CA. Most likely, our specialist will come to you within a few hours after your call. In 95% of cases, the technician does it on the same day. Our clients never wait long for help.
We are glad to inform you that we have a system of discounts. We provide a 15% discount to customers who have previously used the services of our company. Seniors and veterans receive a $30 discount. If you order repairs online, we will give you a $25 discount. Our customers not only receive high-quality repairs performed in a short time, but also save their money.
How to use the services of our company
To order Oceanside Appliance Repair and Service, we recommend that you contact us by phone. You can find the phone number of our company on the website. We are ready to discuss the details with you any day. Also, to order repairs from the Appliance Service Center, you can leave your details in the feedback form. In this case, after 1-3 minutes, our specialist will contact you. You will need to have a short telephone conversation. In particular, tell us about the breakdown and its consequences. Choose a time when you are ready to meet our technician at your place.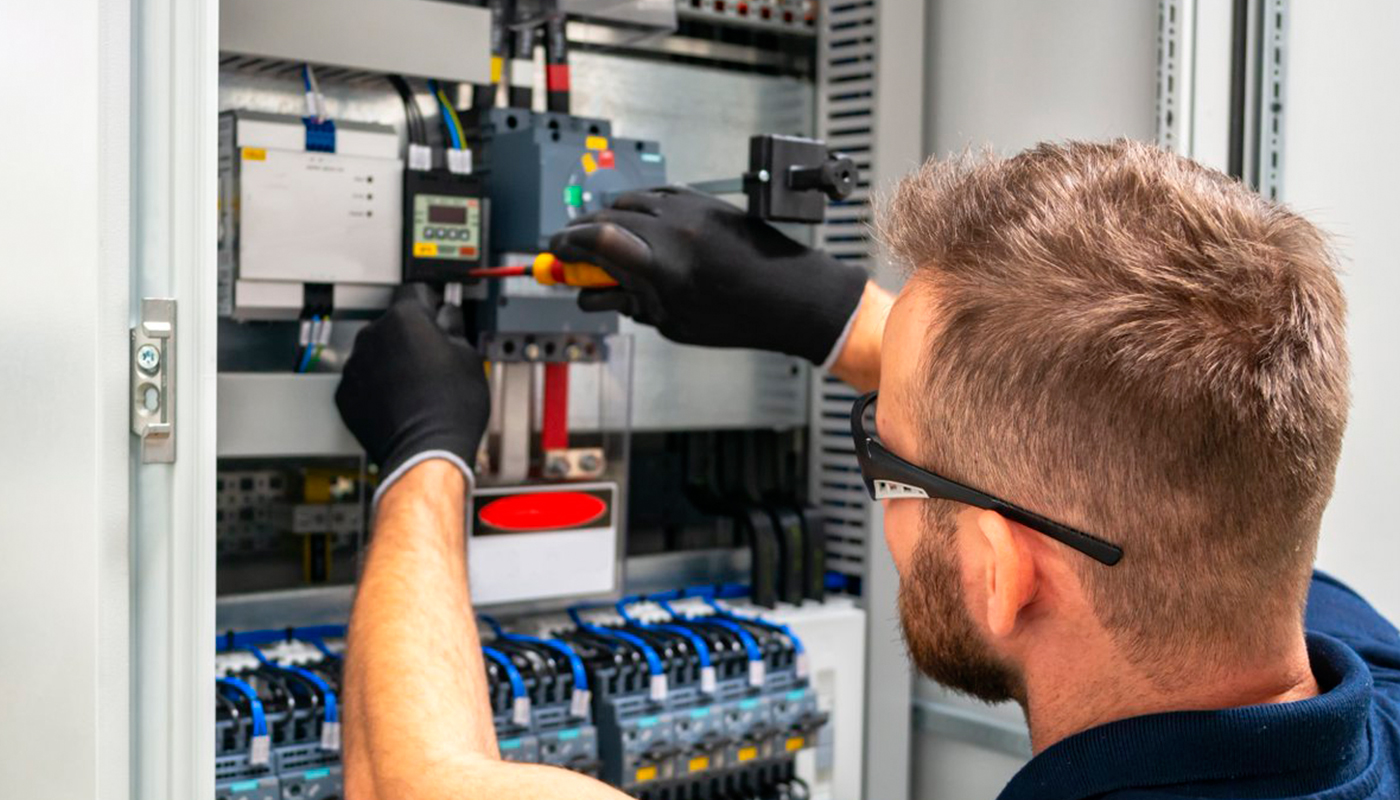 We use only professional equipment and tools, original spare parts, and high-quality consumables. Our technicians have 20 years of experience working with all types of household appliances from well-known brands. Specialists constantly improve their skills to provide you with high-quality services.
Appliances Repair services in Oceanside
Here are the appliances we repair. Did you find what you need on the list? Contact us, order a repair, get a high-level service and a quality guarantee. A company with over 20 years of experience at your service!
Frequently Asked Questions
If you have questions about our company, we recommend that you read the information below. You can also call us and personally ask questions that you have.
We are ready to help you, no matter what kind of breakdown has occurred. Feel free to order Fridge repair, and our technicians will definitely help you. We carry out repairs of any complexity. In addition, it doesn't matter to us what model of refrigerator you have. It can be a residential or commercial appliance, old or new model. We have been performing San Diego appliance repair for over 20 years, so we can work effectively with any type of equipment. Even if you have the latest model, feel free to contact us. Our technicians take refresher courses every 6 months. They carry out quality repairs.
The application process is as simple as possible. Our employees are ready to talk to you by phone. To order Dryer repair, call the phone number listed on the site. You can do it on any convenient day, as our company operates all year round. Customers who want to order San Diego appliance repair can use one more option. We are talking about the feedback form. Leave your details here and our specialist will call you back. Usually, the client needs to wait only 1-3 minutes. Our manager will contact you and ask you a few questions.
Our experts know all the reasons that can lead to such a problem. Order Washer repair. Our technician will conduct a thorough diagnosis and tell you about the situation that has developed. After agreeing on the details, the specialist will proceed directly to the repair. Don't worry. You won't have to wait long. If you order San Diego appliance repair, chances are your equipment will be up and running the same day. We can guarantee this with 90% certainty. The complexity of the breakdown doesn't matter. Technicians of our company quickly cope with their work in any situation.