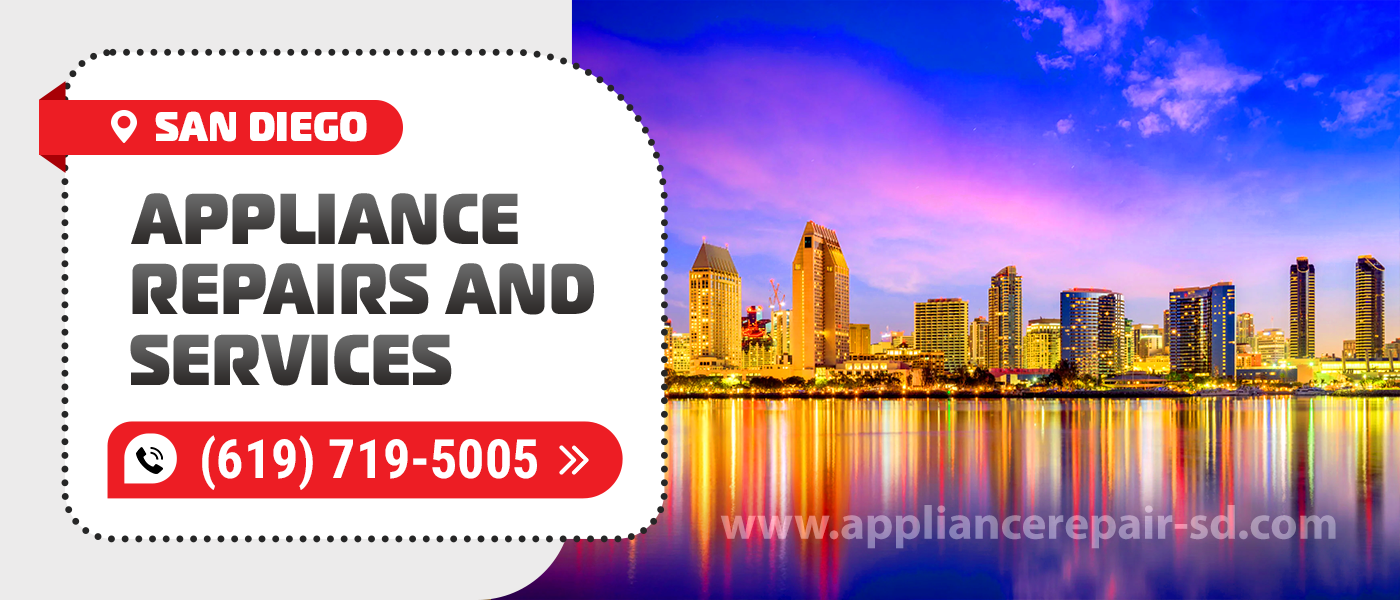 San Diego Appliance Repair
To be able to carry out a high-quality repair, a specialist must have the skills, experience and professional equipment. The Appliance Service Center technicians have it all. Our technicians have been performing Appliance Repairs in San Diego, CA since 2001. More than 20 years is enough time to become a true expert in this field.
Our company works officially and employs only real professionals. San Diego Appliance Repair and Service is carried out by certified experts who have received appropriate training. Each employee of our company is insured. Our specialists are considered the best professionals in our region right now. However, experts continue to evolve.
Every 6 months, our employees take advanced training courses. Because of this, they carry out San Diego Appliance Repair very professionally in every situation. In these trainings, experts work on the most modern equipment. These activities are carried out at the factories of manufacturers. If you have a new, high-tech appliance, you can safely contact us for help.
If you want to order Appliance Repair in San Diego, CA, firstly our manager will conduct an initial consultation. The specialist will decide whether you need professional help or not. In some cases, it is enough to change the appliance settings, for example. If such a situation arises, our employee will conduct a consultation for you.
If the repair will cost more than buying a new appliance, the technician will let you know. You can ask a specialist to choose new equipment for you. In addition, our employee can uninstall the old appliance and install a new one. If you order San Diego Appliance Repair and Service, you are sure to get professional help no matter what happens.
Some clients who turn to us for help receive a discount. If you are our regular customer, we will give you a 15% discount. This bonus is received by people who have used our services at least once before. A $25 discount is given to customers who order repairs via the Internet. Seniors and veterans receive a $30 discount.
We carry out repairs as quickly as possible
We understand that customers don't like to spend a lot of time on repairs. This desire is understandable. If you belong to this category of clients, you have come to the right place. Our experts have everything to solve your problem in the shortest possible time.
In 90% of cases, the technician completes the repair on the same day. If you order Appliance Repair in San Diego, CA, you will most likely be able to use your appliance in a few hours. This applies to cases where a part needs to be replaced too. Our technicians have access to a large warehouse. It stores a variety of spare parts for residential and commercial equipment. We buy them in advance to save time for our customers.
There is more good news for people who want to order Appliance Repair in San Diego, CA. Most likely, our technician will come to you on the same day. We work seven days a week, so you can almost always count on quick help. The specialist comes to the client on the same day in 95% of cases.
Customers speak highly of our company. You can verify this by reading the reviews of these people on the Internet. We recommend visiting Google or Yelp.
How to use the services of our company
Would you like to order San Diego Appliance Repair and Service? You just need to call us and tell us about your breakdown. You can find the phone number of our company on the website. An alternative is a feedback form. Fill it out, leaving your details there. The Appliance Service Center specialist will contact you in 1-3 minutes. You will need to answer a few simple questions. At the end of the conversation, the manager will ask you to indicate your address and choose the time when the technician will need to arrive at this address.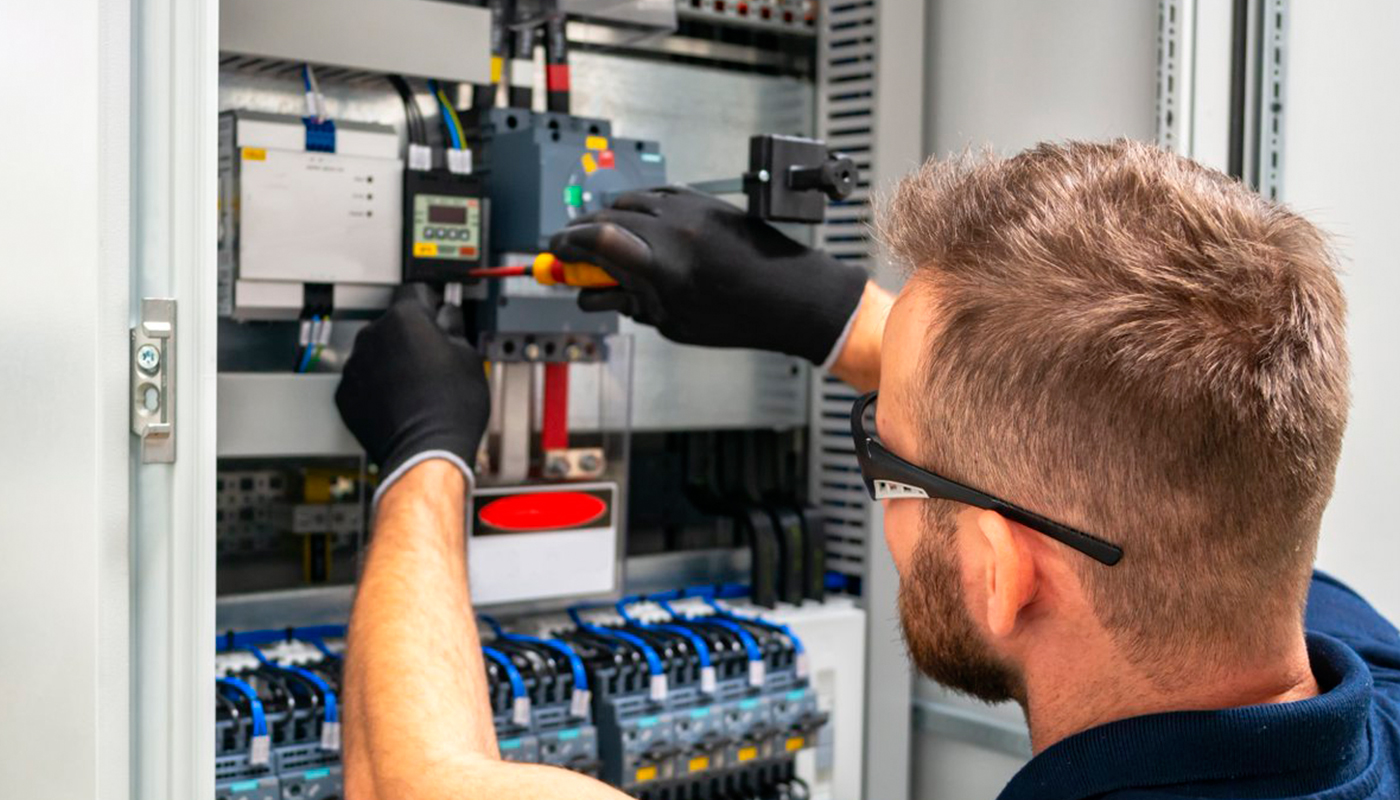 We use only professional equipment and tools, original spare parts, and high-quality consumables. Our technicians have 20 years of experience working with all types of household appliances from well-known brands. Specialists constantly improve their skills to provide you with high-quality services.
Appliances Repair services in San Diego
Here are the appliances we repair. Did you find what you need on the list? Contact us, order a repair, get a high-level service and a quality guarantee. A company with over 20 years of experience at your service!
Frequently Asked Questions
If you want to ask us a question about the work of our company or any service, you can call us. In addition, you can find answers to the most frequently asked questions below.
To order Fridge repair, you can call the phone number listed on the site. Our manager will talk to you and conduct an initial consultation. You can order San Diego appliance repair any day, as our company is open all year round. Call us at your convenience. You can also use an even more convenient option. Fill out the feedback form, which you can find on the site too. You just need to leave your details here and wait a bit. Usually, our manager calls back within 1-3 minutes.
Dryer repair can be ordered by any client without exception. The nature of the breakdown and its complexity doesn't matter. Our technicians have been in the repair business for over 20 years. The company started its work in 2001. During this time, the expert studied all possible breakdowns and repair methods. Even if a very complex malfunction has occurred, you can safely order San Diego appliance repair. Just tell us what problem you are facing. Our technicians will diagnose and quickly fix your appliance. Usually, a specialist copes with his task on the same day. This happens 90% of the time.
Customers who order Washer repair often come to us with such a problem. This is a common breakdown that our specialists can easily and quickly deal with. Order a San Diego appliance repair, tell us your appliance model and tell us in detail about the problem. You can ask us for help if you own a residential or commercial model. Technicians repair both types of equipment equally effectively. In addition, specialists repair equipment regardless of the year of its production.