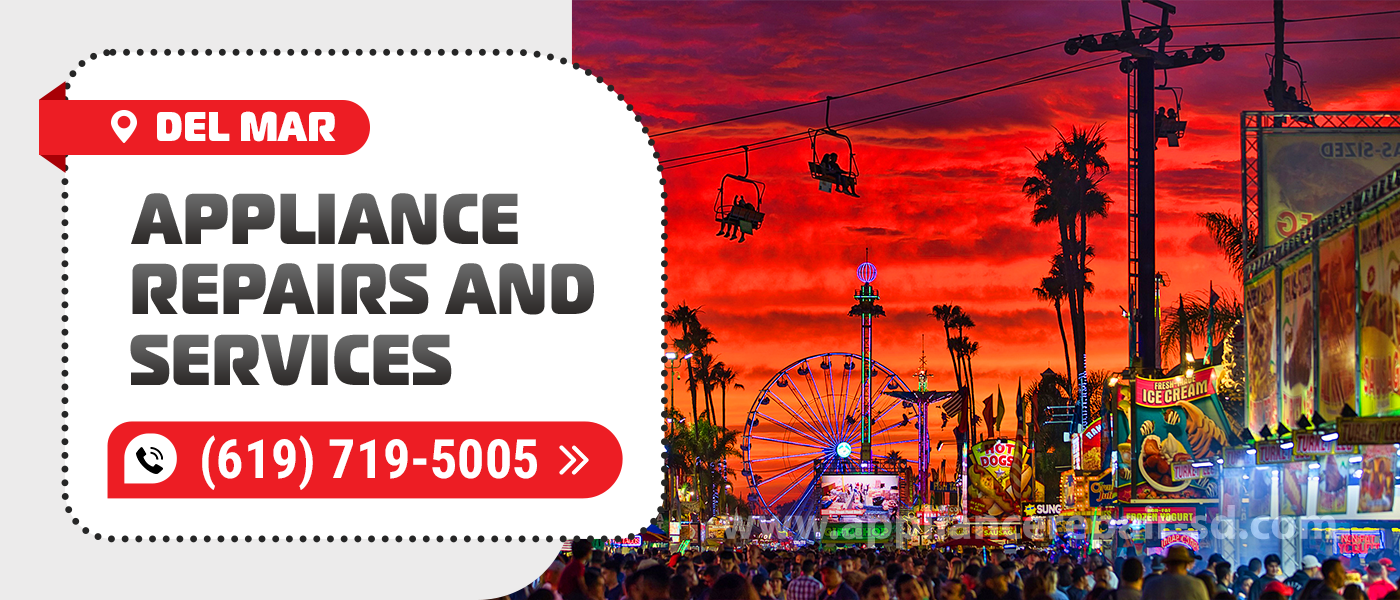 In order for your appliances to work for a long time and reliably, in the event of a breakdown, quickly seek professional help. The best option is experienced professionals who are well versed in equipment of various types. Such experts work in the Appliance Service Center. If you order Appliance Repair in Del Mar, CA, you will receive assistance from professionals with over 20 years of experience. Our employees have been doing their job since 2001. Each specialist has a certificate, license and insurance.
You can order Del Mar Appliance Repair and Service any day, and this is not an exaggeration. Our company operates all year round. You can contact us even on important holidays. All you need to do is briefly describe the breakdown that has occurred.
In some cases, the owner of the equipment doesn't need the help of professionals. For example, this happens if the problem is due to incorrect appliance settings. In this case, our manager will tell you how to find a way out of the situation. If there is a breakdown, our employee will send a technician to your address.
After you order Del Mar Appliance Repair, our specialist will come to you and carry out diagnostics. The technician will quickly find the cause of the breakdown and tell you what happened. Practice shows that our specialists are able to eliminate all types of malfunctions.
However, sometimes repairs are more expensive than buying a new appliance. In this case, repairing the equipment is impractical. Our technician will help you choose a new appliance based on your needs and budget. In addition, you can ask a specialist to uninstall the old equipment and install the new one.
Some customers who order Appliance Repair in Del Mar, CA receive a discount. If you have used the services of our company before, you will receive a 15% discount. If you order repairs online, we will give you a $25 discount. Seniors and veterans receive a $30 discount.
Some more facts about our company
Our experts are real all-rounders. We repair commercial and residential appliances of any year of manufacture.
You can safely order Del Mar Appliance Repair and Service, even if you have very large and complex equipment. In this case, we can send 2-3 technicians to your address at once. A team of experts will carry out repairs quickly and efficiently.
Upon completion of the work, you will receive a 90-day warranty. This is a classic appliance repair warranty. If the failure occurs again within 3 months, we will fix the problem for free.
If you order Appliance Repair in Del Mar, CA and our technician installs a new part in your equipment, you will receive an additional 12-month warranty. If this part fails within a year, we will replace it for free. However, this happens extremely rarely. We use original certified products that meet quality standards.
Customers who use Appliance Repair in Del Mar, CA from our company receive professional help very quickly. In 95% of cases, a technician arrives at the specified address on the same day. The repair itself doesn't take long. In 90% of cases, the specialist manages to cope with the task on the same day too.
How to use the services of our company
To use the Del Mar Appliance Repair and Service, you need to call the phone number listed on the site. Our manager will ask you to briefly describe the problem that has arisen. An alternative way to order repairs is to fill out the feedback form on the website. In this case, the Appliance Service Center manager will contact you shortly. The average waiting time is 1-3 minutes. The specialist will offer you to choose the time when it will be convenient for you to meet our technician at your place.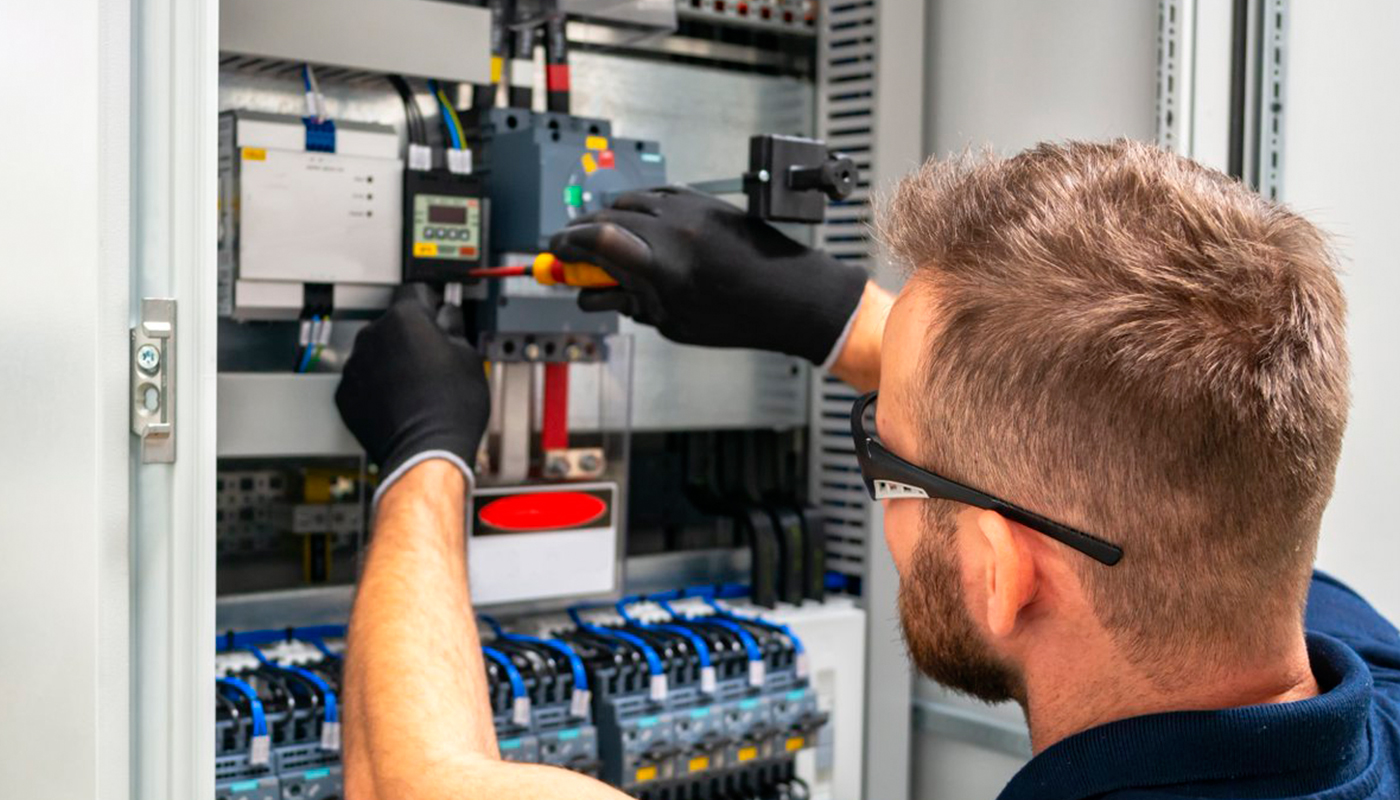 We use only professional equipment and tools, original spare parts, and high-quality consumables. Our technicians have 20 years of experience working with all types of household appliances from well-known brands. Specialists constantly improve their skills to provide you with high-quality services.
Appliances Repair services in Del Mar
Here are the appliances we repair. Did you find what you need on the list? Contact us, order a repair, get a high-level service and a quality guarantee. A company with over 20 years of experience at your service!
Frequently Asked Questions
We know common questions that our customers have. We suggest you familiarize yourself with the most popular ones.
Our company accepts customer applications by phone. To order Fridge repair, use the phone number listed on the site. Our manager will talk to you. He will try to understand the essence of the problem that makes you uncomfortable. Tell us about the malfunction and the model of your equipment. As a reminder, we repair refrigerators from all popular brands in the USA. The year of manufacture of the appliance doesn't matter. To order San Diego appliance repair, let us know your address. Our technician will come to you shortly.
Certainly! If you don't want to waste time, you can safely order Dryer repair or any other service from our company. With a 95% chance, our technician will come to you on the same day. You will have to wait only a few hours. This also applies to weekends and holidays. If you order San Diego appliance repair, chances are your appliance will be working again the same day. This happens in 90% of cases. Our experienced professionals spend very little time on tasks.
Yes, a wine cooler is one of the types of equipment that our specialists work with. Order Wine cooler repair, no matter what happens. Our technicians fix both simple breakdowns and complex malfunctions. We work with commercial and residential models. We recommend ordering San Diego appliance repair as soon as possible. The condition of your drink directly depends on the correct operation of this appliance. Even a slight deviation from the norm in terms of temperature can seriously affect the taste and aroma of wine.