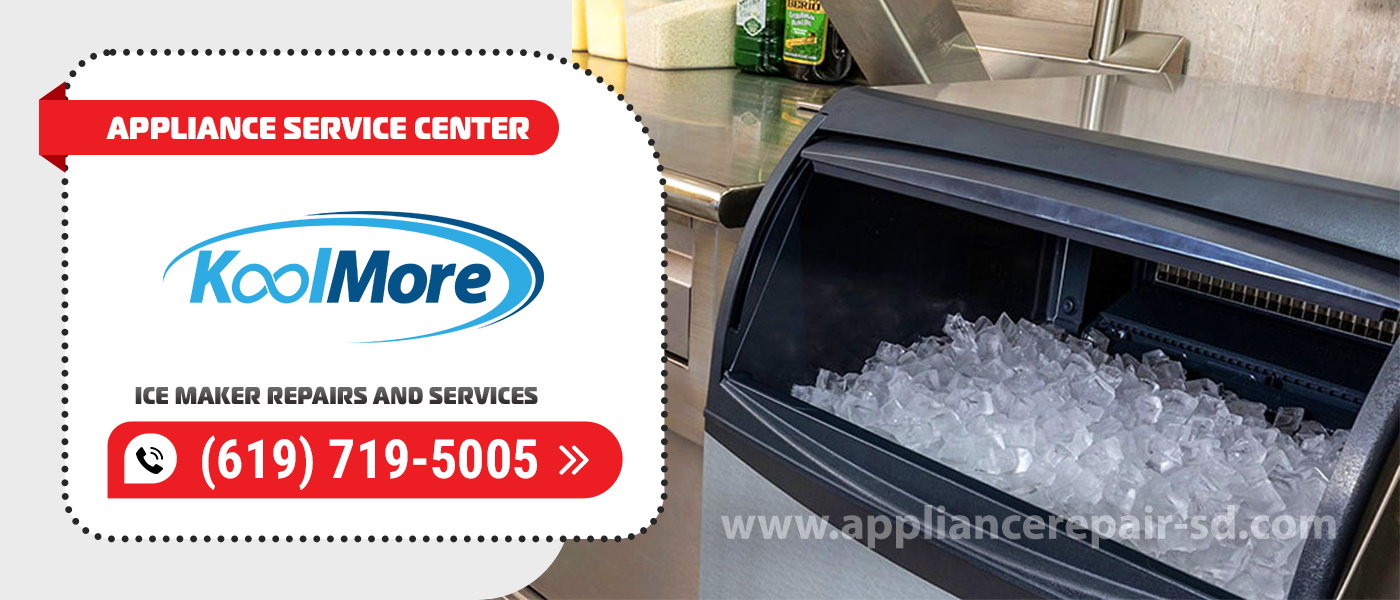 KoolMore Commercial Ice Maker Repair
People who prefer to buy their appliances from reliable and reputable companies don't need repairs as often, but it gets more complicated when the warranty period ends or if the official service center is far away and it takes a long time to get there. At Appliance Service Center, we believe that people who choose premium electronics should also receive quality service, so we offer only the best KoolMore Commercial Ice Maker Repair in San Diego County.
Why this company?
We do KoolMore Commercial Ice Maker Repair and Service, we do the work with quality and in the shortest possible time, and we provide reliable warranties on all types of work. Such industrial units are used in supermarkets and catering establishments. Devices are quite complex and require skilled service.
The nature of the malfunction depends on the cost of restoring the equipment. But in any case, our offered cost of KoolMore Commercial Ice Maker Repairs of any complexity is an inexpensive and reasonable solution that allows you to quickly restore the performance of the device.
You can order a technician to come out for KoolMore Commercial Ice Maker Repair and Service at your facility or retail location. High qualification and technical equipment of our specialists allow us to quickly and qualitatively repair the equipment, minimize downtime and related costs.
It is extremely important that your equipment is always in working order. Downtime due to malfunctions can lead to serious losses. If you don't keep track of your equipment, you'll have to pay for expensive parts and KoolMore Commercial Ice Maker Repair. We serve food service organizations and stores. We have a service contract for your equipment.
Our technician will periodically visit your organization and perform maintenance, monitor the level of refrigerant, the condition of the blades, compressor, and evaporator. This will prevent serious breakdowns and your equipment will always be in good condition.
Main malfunctions
Indicators are blinking
Check if there is enough water in the ice maker, if the ice tank is not overflowing, if the ice bucket is not blocked. If everything is okay and the ice maker keeps signaling a malfunction, call a technician who specializes in KoolMore Commercial Ice Maker Repairs and Services.
The compressor is running with an abnormal sound (buzzing)
The power supply voltage is probably unstable. Try waiting or restarting the unit. Is the problem still there? Contact a service professional for help.
Evaporator is not freezing properly
The pressure is probably lower than normal. This happens as a result of a clogged capillary or refrigerant leak. The blockage must be found and repaired, and the condition of the filter-drier must be checked. Eliminate the leak and charge the system with refrigerant.
Too much water in the ice maker
The ice mold may not close from too many cubes. This indicates a malfunction in the thermostat, which controls the amount of ice in the compartment. Install the defective part and run the test check.
Ice cubes glued together
Incorrect temperature setting in the unit. Turn off the ice maker, restart it. If the defect persists, contact KoolMore Commercial Ice Maker Repair.
Water in ice maker, turns on correctly, but no ice forms
One of two things: a leak or a refrigerant leak. Contact an ice maker repair technician.
Opaque cubes are forming
This happens when using hard water, which contains a lot of lime and calcium. If your area has a large number of impurities, be sure to install a purification filter.
Thermostat or switch malfunction
If the ice maker does not turn on or shuts off after 15 minutes of operation, the hopper thermostat is probably defective. No ice will be produced, or the pressure switch will trip in an emergency mode. The hopper thermostat is used to control the ice production. As soon as the temperature in the chamber reaches a certain point, the unit is disconnected from the mains.
Appliance Service Center of the highest quality and at the most affordable price is available for you 24/7! All you have to do is call the listed phone number and ask for KoolMore Commercial Ice Maker Repair and Service or leave a request on our website and the perfect solution is just around the corner!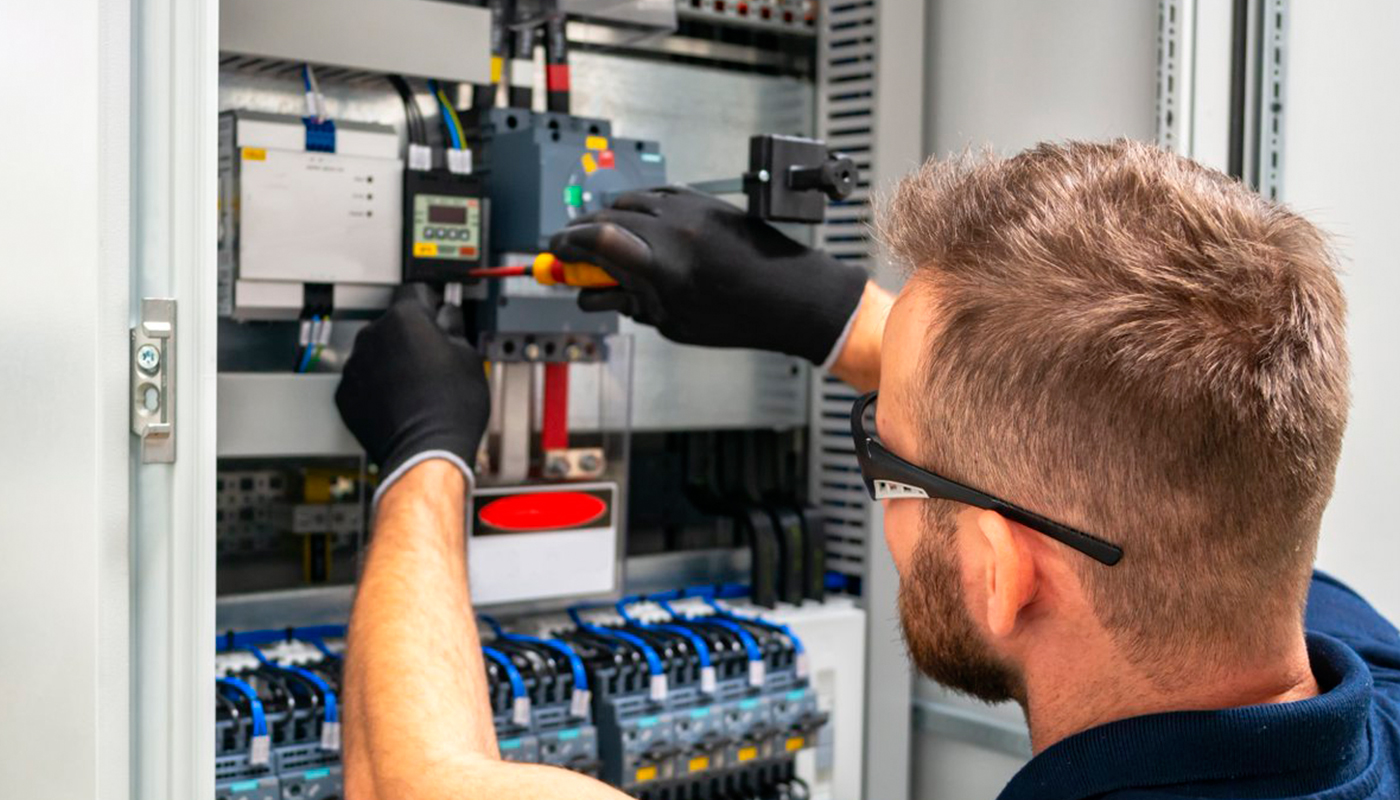 We use only professional equipment and tools, original spare parts, and high-quality consumables. Our technicians have 20 years of experience working with all types of household appliances from well-known brands. Specialists constantly improve their skills to provide you with high-quality services.
Frequently Asked Questions
Do you have any questions you would like to ask us? We recommend reading the answers to the most frequently asked questions first. If you don't find the information you need here, give us a call.