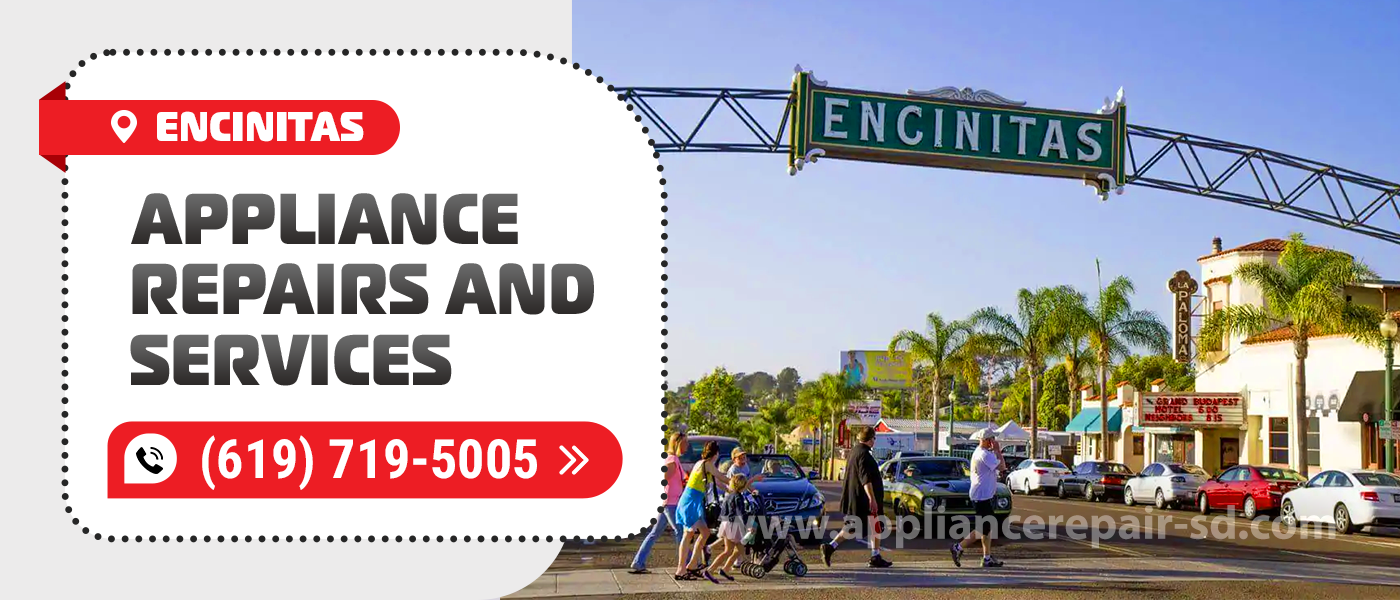 Encinitas Appliance Repair
If your equipment is out of order, you can fix the problem quickly. Just contact the Appliance Service Center for help. Our technicians have been performing Appliance Repair in Encinitas, CA for over 20 years. The company was opened in 2001. Our vast experience is your guarantee of quality. We effectively repair equipment of any year of production with any technical characteristics.
Encinitas Appliance Repair and Service can be ordered by many equipment owners. We repair air conditioners, heating systems, refrigerators, freezers. Specialists effectively restore ovens, cooktops, ranges, wine coolers and so on. Our company works with products of all popular brands in the USA.
To order Encinitas Appliance Repair, you need to contact us and tell us about your problem. The manager of our company will conduct a consultation for you. In some situations, the owners can fix the problem on their own, without the help of professionals. In this case, our specialist will provide you with instructions. If there is a serious breakdown, the manager will send a technician to your address.
After ordering Appliance Repair in Encinitas, CA, you will need to wait a bit. In 95% of cases, a technician arrives at the customer's site on the same day. The specialist will diagnose and find the cause of the breakdown. Experience shows that the experts of our company are able to eliminate any malfunctions.
If the repair will cost more than buying new equipment, the specialist will tell you about it. He will help you choose a new appliance and uninstall old equipment. Customers who use Encinitas Appliance Repair and Service receive full support from our experts.
The repair itself takes very little time. The technician takes with him all the necessary equipment and spare parts. Only in rare cases he needs to go to the warehouse to get the required part. But he spends a minimum of time on this too. In 90% of cases, the technician copes with his task on the same day.
Our clients receive repairs with a guarantee of quality
We have full confidence in the professionalism of our technicians. Moreover, we use only original spare parts and the latest professional equipment for repairs. Because of this, we boldly provide customers with a 90-day warranty. This bonus is received by all people who order Appliance Repair in Encinitas, CA or use any other service of our company.
If our technician installs a new spare part in the equipment, the client receives an additional guarantee of quality. We're talking about a 12-month warranty on this part. If it breaks down, you just need to let us know. Spare parts are replaced free of charge in such cases. However, such situations are extremely rare. As mentioned above, we use only certified original parts.
Our specialists are well versed in modern repair techniques. Experts attend refresher courses every 6 months. These are trainings that are held at manufacturers' factories.
Do you want to know more about our company? We recommend reading reviews from customers who have used Appliance Repair in Encinitas, CA. You can find numerous positive comments on Google and Yelp.
You also have the opportunity to contact us and ask questions that you have. Our manager is ready to conduct a personal consultation for you. We work all year round and are always ready to help our clients.
How to order a repair from our company
If you would like to use Encinitas Appliance Repair and Service, call the phone number listed on the website. The specialist will ask you to briefly describe your problem. You can also fill out the feedback form, leaving your details there. The Appliance Service Center manager will contact you within 1-3 minutes. You will need to tell the specialist your address. In addition, the manager will ask you to choose a time when it will be convenient for you to meet the technician at your place.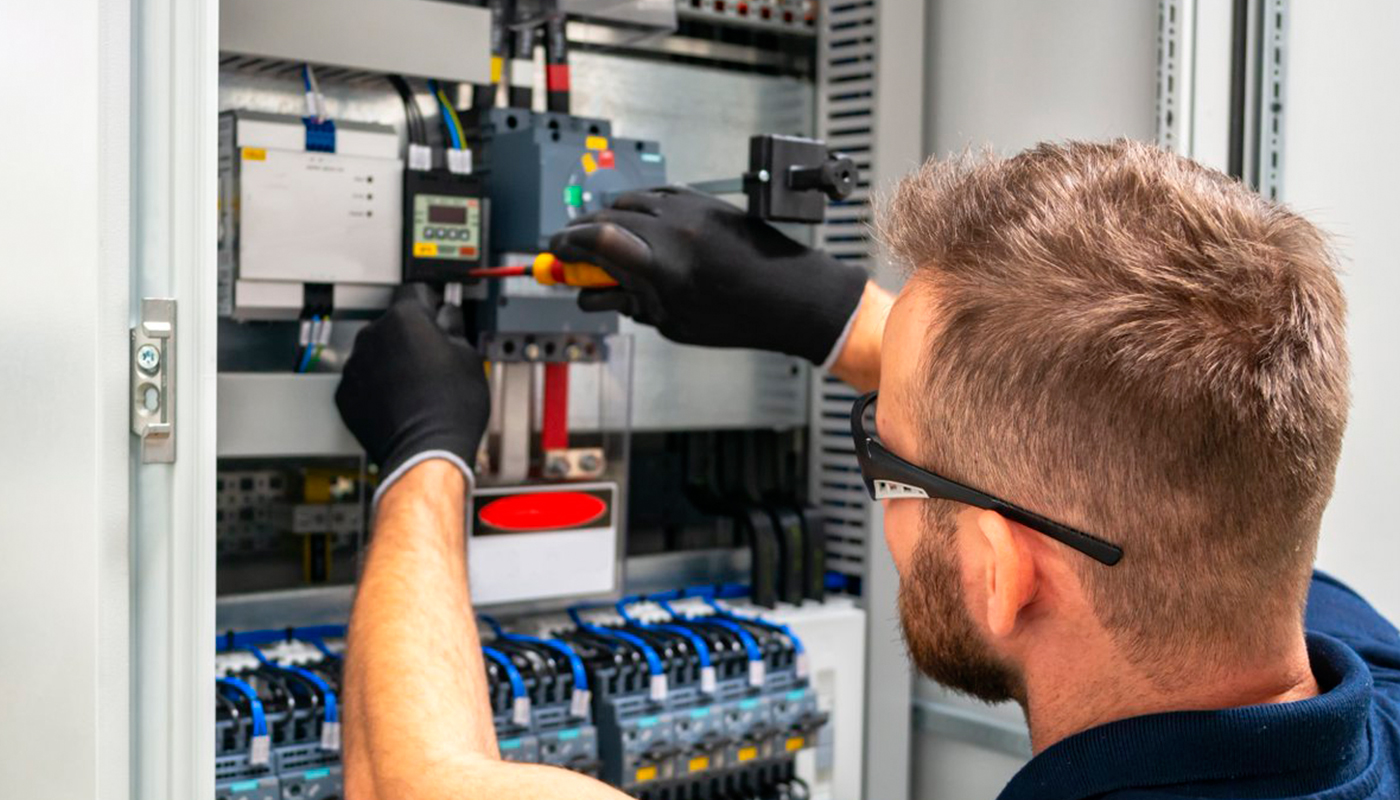 We use only professional equipment and tools, original spare parts, and high-quality consumables. Our technicians have 20 years of experience working with all types of household appliances from well-known brands. Specialists constantly improve their skills to provide you with high-quality services.
Appliances Repair services in Encinitas
Here are the appliances we repair. Did you find what you need on the list? Contact us, order a repair, get a high-level service and a quality guarantee. A company with over 20 years of experience at your service!
Frequently Asked Questions
We invite you to read the answers to the questions we most often hear from our customers.
You only need to find a few minutes of free time. Nothing complicated needs to be done. To order Fridge repair, call us. Use the phone number that you can find on the site. The application process is very simple. Tell us about the malfunction. Let us know which refrigerator model you own. Tell the manager where you live and when our technician should come to you. Also, to order San Diego appliance repair, you can fill out the feedback form. Choose the option that you like best.
Each client who uses Dryer repair receives a quality guarantee. In fact, there may be two of them. Firstly, we mean a 90-day warranty on the repair itself, that is, on the work performed. If the problem persists, our technician will come back to you. He will solve it. Secondly, we provide a 12-month warranty for new spare parts. If the part fails within a year, the replacement will be free of charge. If you order San Diego appliance repair, you shouldn't worry about possible problems in the future. Even if there is some kind of force majeure, it will be our concern.
Yes. You can order Commercial appliances repair any day. Our specialists repair refrigerators, freezers, ovens, air conditioners. We work with heating, ranges, wine coolers, cooktops and so on. Specialists carry out repairs of any complexity. Whatever happens to your equipment, you can count on us. If you are planning to order San Diego appliance repair online, we have good news for you. You will receive a $25 discount.