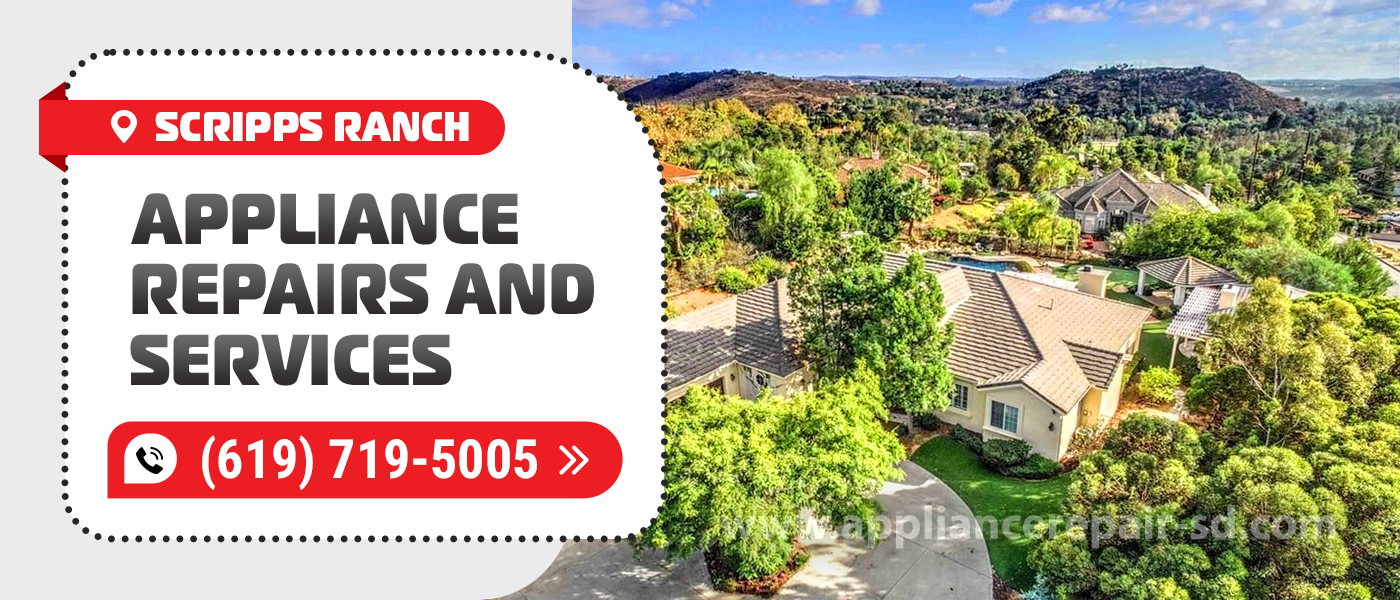 Scripps Ranch Appliance Repair
You have the opportunity to get both fast and high-quality equipment repair. The Appliance Service Center specialists know everything they need to do their job at the highest level. Order Appliance Repair in Scripps Ranch, CA and get help from professionals with over 20 years of experience. Our specialists have been doing their job since 2001. They are skilled at repairing commercial and residential equipment efficiently.
Our customers can order Scripps Ranch Appliance Repair and Service in any situation. Thanks to their extensive experience and advanced skills, technicians are able to carry out repairs of any complexity. Even if it seems to you that things are very bad, you can still safely count on our specialists.
As mentioned above, Scripps Ranch Appliance Repair can be ordered by the owner of commercial or residential equipment. Technicians effectively repair both the simplest models and the most modern, high-tech ones.
The last point should be considered in more detail. We mean the latest models of equipment. In order to be able to repair such appliances with high quality, experts regularly attend refresher courses. They do it every six months. Specialists work on the most modern equipment with their own hands. Whenever your appliance is released, you can order Appliance Repair in Scripps Ranch, CA and get professional help.
Our company works officially. Customers who order Scripps Ranch Appliance Repair and Service receive assistance from certified and licensed professionals. In addition, all employees of our company are insured.
Would you like to know more about our techniques or about the company as a whole? Firstly, you can contact us and ask questions in person. Secondly, you can read testimonials from clients we have helped. We recommend visiting Google and Yelp.
About warranty and discounts
You can rest assured that your equipment will work reliably after repair. Customers who use our services receive a 90-day warranty. This is a warranty for the work itself.
When you order Appliance Repair in Scripps Ranch, CA and our technician installs a new part in your equipment, you will receive an additional quality guarantee. We mean a 12-month warranty on this new part.
We have full confidence in the quality of the parts we use. Our technicians buy only certified products. We search the market for the best spare parts and buy them in advance. Thanks to this, we save a lot of time for our customers.
To be more precise, almost always repairs are completed on the same day. This is possible in 90% of cases. If you have complex equipment, we will send several specialists to you. They will do everything to ensure that the task is completed in the shortest possible time.
In addition, we are pleased to inform you that in 95% of cases, a technician comes to the client on the same day. Our company operates all year round, so we can respond to your request almost instantly.
Some customers who order Appliance Repair at Scripps Ranch, CA may qualify for a discount. People who order repairs online receive a $25 discount. Seniors and veterans receive a $30 discount. We also have a special offer for regular customers: -15%. You will receive this discount if you have used our services at least once in the past.
How to use the services of our company
To order Scripps Ranch Appliance Repair and Service, you need to call the phone number listed on the site. Recall that you can contact us on any convenient day. In addition, you can leave your details in the feedback form. We recommend that you do this if you would like the Appliance Service Center manager to call you back. The specialist will do this within 1-3 minutes. The manager will ask you to briefly describe the breakdown. You will need to choose the time when the technician needs to come to you. And, of course, you will need to tell us your address.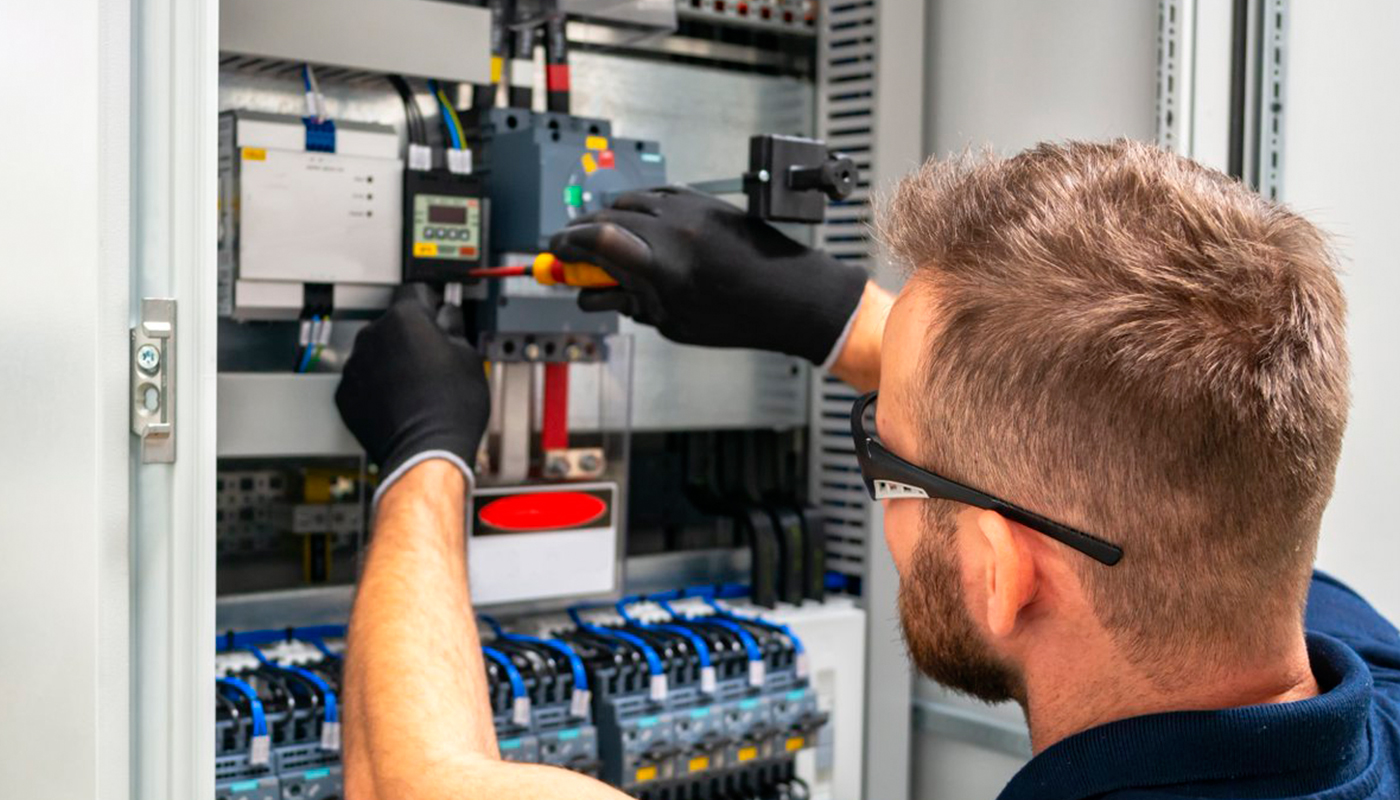 We use only professional equipment and tools, original spare parts, and high-quality consumables. Our technicians have 20 years of experience working with all types of household appliances from well-known brands. Specialists constantly improve their skills to provide you with high-quality services.
Appliances Repair services in Scripps Ranch
Here are the appliances we repair. Did you find what you need on the list? Contact us, order a repair, get a high-level service and a quality guarantee. A company with over 20 years of experience at your service!
Frequently Asked Questions
You have questions? Perhaps below you will find answers that will help you.
We employ only those technicians who have extensive experience. To be more precise, each of our employees has been engaged in repairs for more than 20 years. The company was opened in 2001. If you order Fridge repair, you will receive assistance from certified professionals. Each technician has received advanced training. Our experts are well versed in all possible breakdowns and repair methods. In addition, San Diego appliance repair is carried out by insured experts. Every six months we send our specialists to refresher courses. Here they study the latest technologies and the latest models of equipment.
Dryer repair is carried out by specialists who can meet tight deadlines. Our technicians use state-of-the-art diagnostic and repair tools. They help experts do their jobs faster and more efficiently. If you order a San Diego appliance repair, chances are the repair will be completed the same day. This happens in 90% of cases. Moreover, you're practically guaranteed to get help the same day too. Technician arrives at the client's place after a few hours in 95% of cases.
Yes, you can order Heating repair and our technician will quickly solve your problem. Specialists work with simple residential systems and with complex commercial ones. We are able to repair heating of any year of manufacture. Don't forget that our company was founded in 2001. For more than 20 years, we have perfectly studied all the features of such equipment. To order San Diego appliance repair, call the phone number listed on the site. You can do it any day, as our company is open all year round.