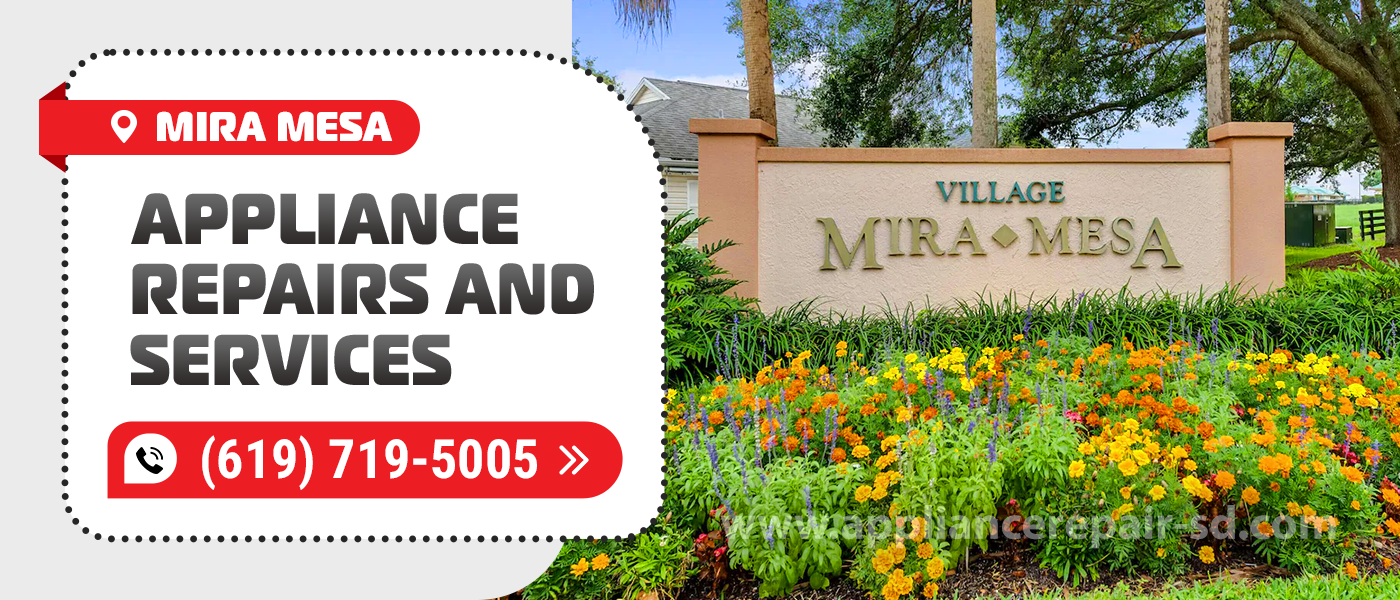 Mira Mesa Appliance Repair
Literally any owner of commercial and residential equipment can turn to the Appliance Service Center for help. Our company works with numerous appliances manufactured in any year. To order Appliance Repair in Mira Mesa, CA, you need to contact us and tell us about your problem. Our specialists will definitely find a way out of the situation.
You can use Mira Mesa Appliance Repair and Service, no matter what kind of breakdown you have. Our technicians carry out repairs of any complexity. Practice shows that there are no problems that our professionals cannot handle.
However, in some cases, the cost of repairs exceeds the cost of buying new equipment. Of course, in such a situation it would be advisable to buy a new appliance. Our specialist will inform you about it. The technician will help you choose new equipment based on your needs and available budget. In addition, you can ask our specialist to uninstall the old appliance and install a new one.
You can order Mira Mesa Appliance Repair any day. Our company operates all year round, and you can almost always count on our help.
If you order Appliance Repair in Mira Mesa, CA, you will receive a quality guaranteed repair. We provide a 90-day warranty to every customer who turns to us for help. If our technician installs a new part in your equipment, you will receive an additional guarantee of quality. We provide a 12-month warranty for every new part.
It is necessary to dwell on this issue in more detail. We carry out Appliance Repair in Mira Mesa, CA using only original parts. These are certified products that meet quality standards. Thanks to this, the equipment works as reliably as possible after our repair.
To verify this, you can read the reviews of people who have used Mira Mesa Appliance Repair and Service. You can find many such comments on Google and Yelp. Clients willingly talk about our advantages on the Internet. This will be a very useful source of information for you.
About the equipment we repair
We have real all-rounders who are well versed in almost all appliances. As mentioned above, we work with commercial and residential models.
You can order repairs if you have a freezer, refrigerator, washing machine, dishwasher, hood. Our experts work with air conditioners, heating, ovens and so on.
You can use Appliance Repair in Mira Mesa, CA even if you have the most modern and high-tech appliance. Our specialists take refresher courses every 6 months. They study novelties in the world of electronics. Even if your equipment only yesterday appeared on the market, our specialist would certainly repair it effectively.
Another advantage of our technicians is their vast experience. Each specialist has been doing their job for more than 20 years. Our company was established in 2001. In addition, all experts have a certificate that confirms their high level. Our employees are not in vain considered the best professionals in the region.
How to use the services of our company
To order Mira Mesa Appliance Repair and Service, you need to contact us by phone. You can find the phone number of our company on the website. You can also fill out the feedback form on the site. If you choose this option, an Appliance Service Center manager will contact you shortly. The specialist will ask you to describe the breakdown. You will also need to say what model of equipment you have. At the end, tell our specialist the time when you will be ready to meet our technician at your place. The expert will conduct a quick diagnosis, find the cause of the breakdown and quickly eliminate this malfunction.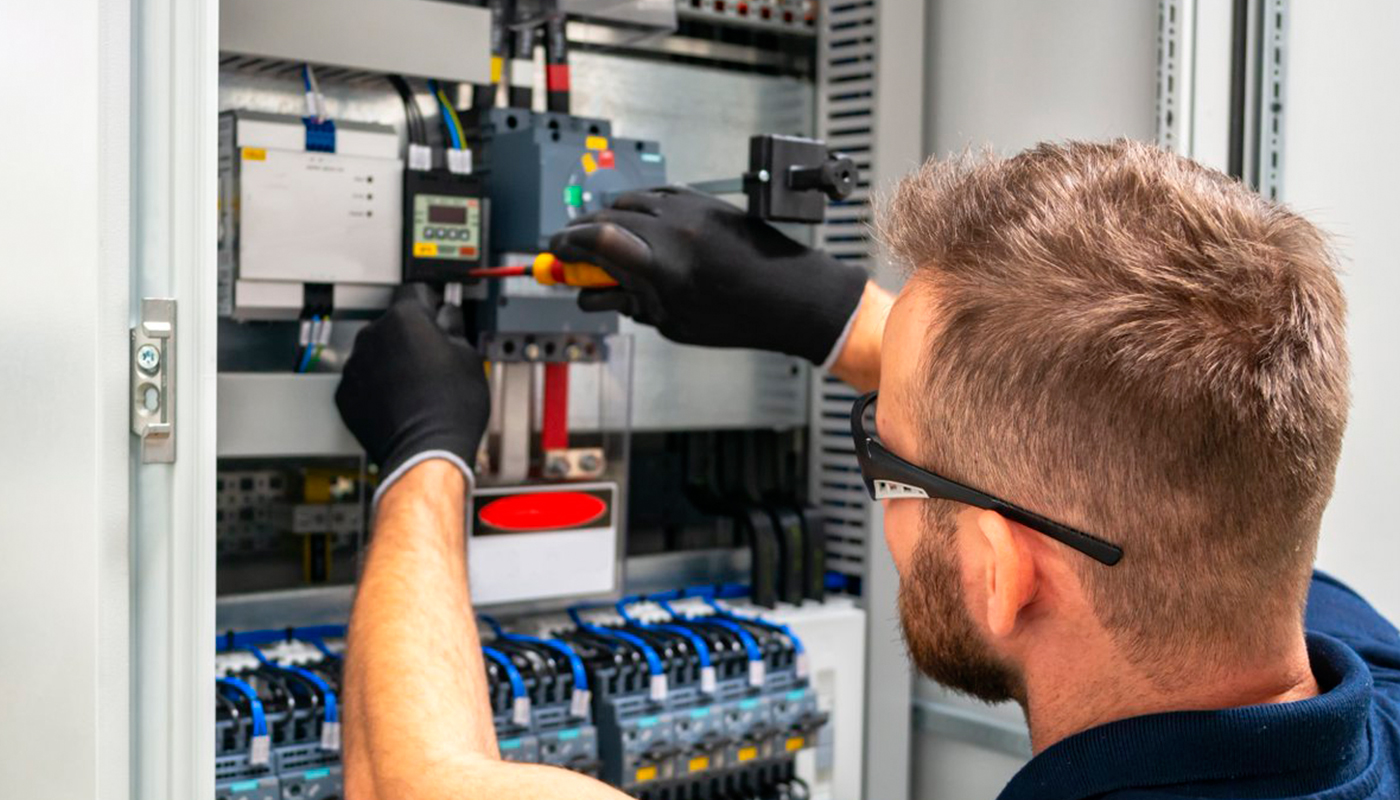 We use only professional equipment and tools, original spare parts, and high-quality consumables. Our technicians have 20 years of experience working with all types of household appliances from well-known brands. Specialists constantly improve their skills to provide you with high-quality services.
Appliances Repair services in Mira Mesa
Here are the appliances we repair. Did you find what you need on the list? Contact us, order a repair, get a high-level service and a quality guarantee. A company with over 20 years of experience at your service!
Frequently Asked Questions
If you have questions, we recommend reading the answers to the most popular ones. If necessary, you can contact us and ask questions to our consultant.
To order Fridge repair, you need to choose a day convenient for you and find a few minutes of free time. Our company accepts applications by phone. You can get San Diego appliance repair by calling the phone number you can find on the site. We work all year round. Call us at your convenience. In addition, you can use the feedback form. Leave your phone number here. Our specialist will contact you in 1-3 minutes.
You can order Dryer repair, no matter what the problem is. Our experts can fix 100% of the malfunctions. Of course, this applies to cases where the equipment is repairable. The repair will not take much time. If you order a San Diego appliance repair, chances are your dryer will be up and running again the same day. This happens in 90% of cases. Our technician will diagnose using modern tools. He will quickly find the cause of the breakdown and eliminate it.
Certainly. You can safely order Oven repair. Our specialists masterfully repair any kitchen equipment. This applies to both residential and commercial models. In addition, specialists are able to restore old appliances and new ones. While ordering a San Diego appliance repair, you just need to tell us about the problem you have. If a very simple malfunction occurs, our specialist can provide you with free instructions. Sometimes the owner can do without professional help. If there is a serious problem, we will send one or more technicians to you.