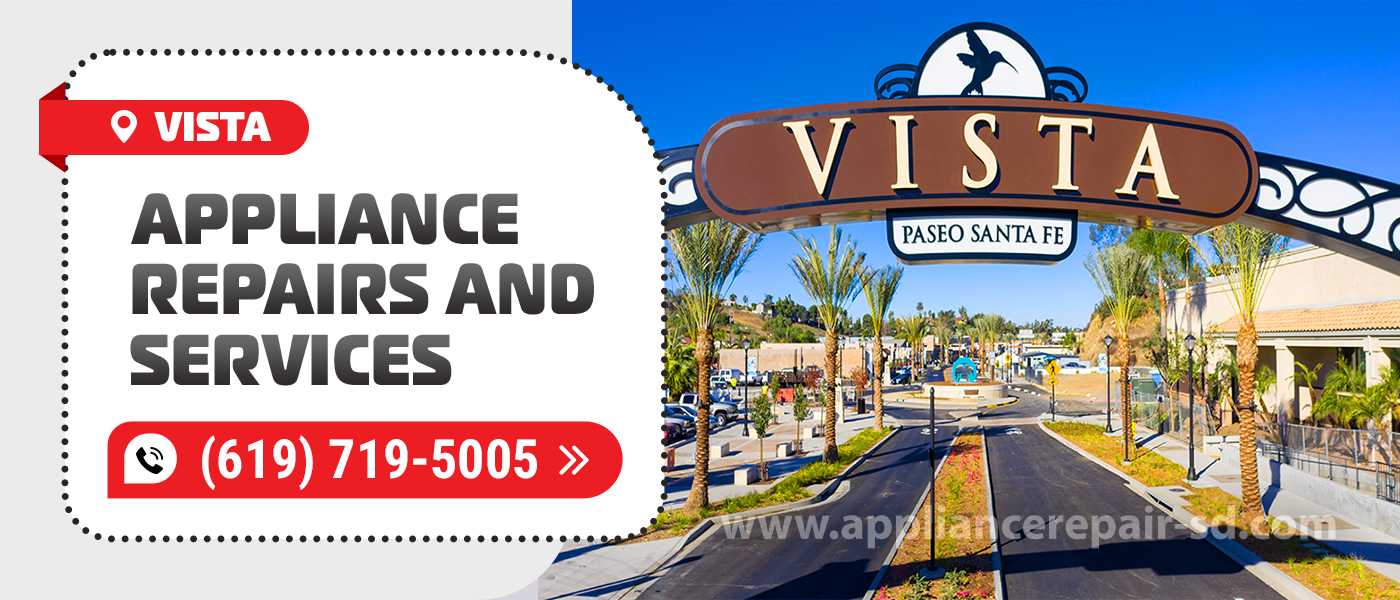 Do you need a high-quality repair? The Appliance Service Center is ready to provide it to you. Our company has some of the most experienced experts in the repair of residential and commercial equipment. The professionals have been doing their job since 2001. Our company was established in 2001. Customers who order Appliance Repair in Vista, CA receive the highest level of service. Their equipment soon returns to normal operation. We do our best for this.
Vista Appliance Repair and Service is carried out by real experts. Each employee of our company has a certificate and a license. You have no reason to doubt the professionalism of the technicians, as they have all the necessary documents. In addition, every specialist of our company is insured.
Vista Appliance Repair can be ordered by you in literally any situation. Our specialists carry out repairs of any complexity. Technicians eliminate all, without exception, breakdowns. However, in rare cases, the cost of repairs exceeds the purchase price of new equipment. In this case, the specialist can recommend you a new model after evaluating the market for such appliances. In addition, you can ask our expert to uninstall the old equipment and install the new one.
If you order Appliance Repair in Vista, CA, you will get a guaranteed quality repair. Firstly, we will give you a 90-day warranty on the work itself. Secondly, our technician will provide you with a 12-month warranty for newly installed parts. Of course, this will happen if a specialist installs new parts in your equipment.
In most cases, the appliances work very reliably after our repair. Do you want to make sure of this? Read testimonials from customers who have used Vista Appliance Repair and Service. You can find these comments on Google and Yelp. Here, customers often speak positively about our company.
In addition, you can get more information by contacting us. You can call us any day, as our company works seven days a week. The manager will conduct a consultation and answer all questions.
About other advantages of our company
Another factor on which we focus our attention is the high speed of repairs. Our specialists have all the necessary tools and spare parts to complete tasks in a short time. In particular, we are talking about a large set of spare parts that are stored in our warehouse. We buy them in advance to save time for our customers. If you order Appliance Repair in Vista, CA, you will most likely be able to use your appliance again the same day. This happens 90% of the time.
Another good news is that you won't have to wait long for help. In 95% of cases, a technician arrives at the specified address on the same day. We mentioned above that our company operates all year round. Therefore, we have the opportunity to promptly provide assistance to each client.
Would you like to order Appliance Repair in Vista, CA? Perhaps you have the opportunity to get a discount. If you have used our services before, you will receive a 15% discount. If you apply online, you will need to pay $25 less. We also provide a $30 discount for seniors and veterans.
How to use the services of our company
If you want to order Vista Appliance Repair and Service, you need to call the phone number listed on the site. The specialist will have a short conversation with you, during which he will ask a few simple questions. You can also use an alternative way to order a repair. Fill out the feedback form on the site, leaving your details there. The Appliance Service Center manager will call you back and agree on the details. Tell our specialist when the technician will need to come to your address.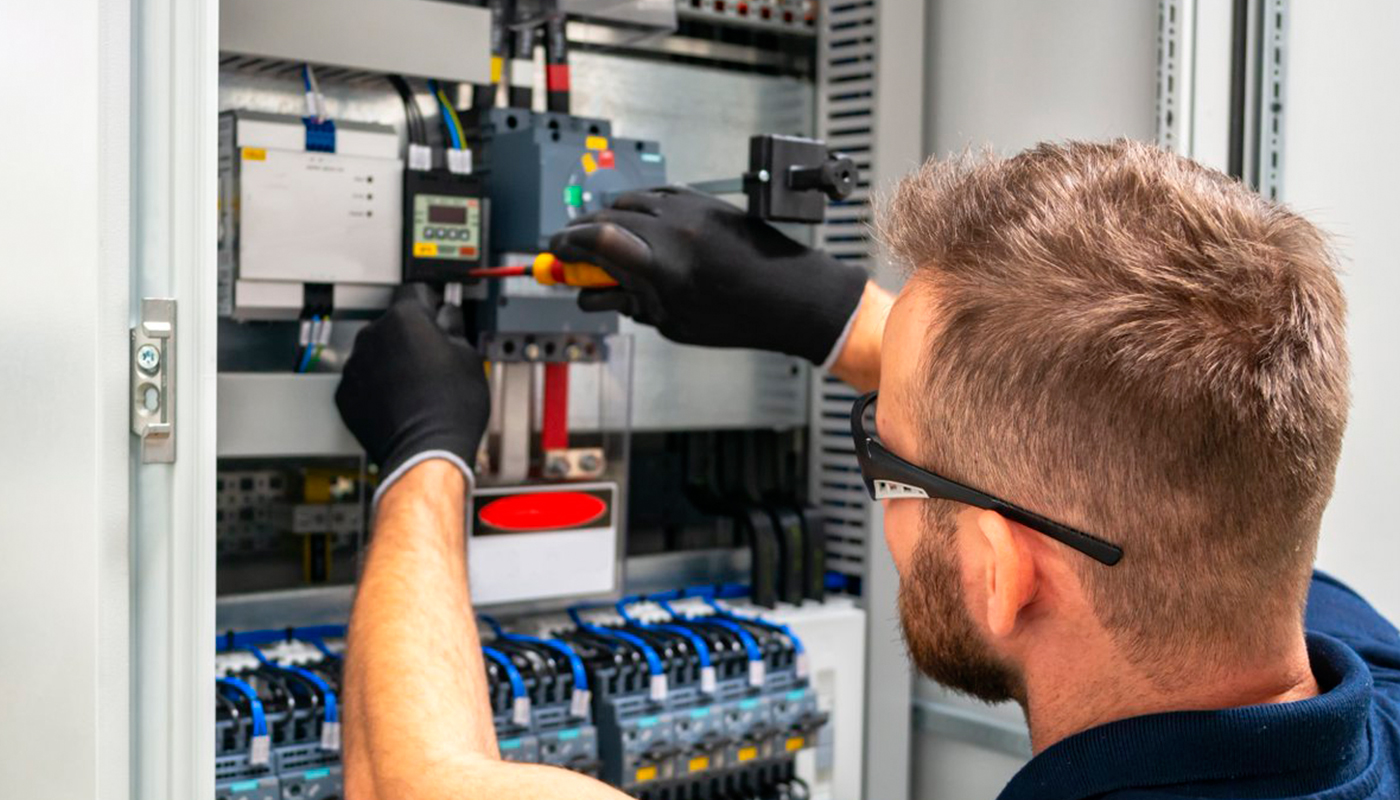 We use only professional equipment and tools, original spare parts, and high-quality consumables. Our technicians have 20 years of experience working with all types of household appliances from well-known brands. Specialists constantly improve their skills to provide you with high-quality services.
Appliances Repair services in Vista
Here are the appliances we repair. Did you find what you need on the list? Contact us, order a repair, get a high-level service and a quality guarantee. A company with over 20 years of experience at your service!
Frequently Asked Questions
Do you want to get more information about our company? Firstly, you can read the answers to the most popular questions below. Secondly, if necessary, you can call us and get consultation.
Yes, Fridge repair is included in our list of services. Our experts repair commercial and residential models. We carry out repairs of any complexity, so you can always count on our help. If you order a San Diego appliance repair, our expert will first run a diagnostic. His task is to find the cause of the breakdown. After that, the specialist will choose a repair method and fix the malfunction. Our employees are able to carry out repairs very quickly. In 9 cases out of 10, the technician copes with his task on the same day. At the same time, specialists never sacrifice quality. Each customer receives a 90-day warranty.
To order Dryer repair, you only need to spend a few minutes. Pick up the phone and call us. You can find the phone number of our company on the website. The good news is that we work seven days a week. You can order San Diego appliance repair on any convenient day, even if it is an important holiday. In addition, you can fill out a feedback form. Leave your phone number here if you want our manager to call you back within 1-3 minutes.
Yes, our specialists are able to repair a large number of such appliances. For example, you can order Commercial appliances repair if you have a refrigerator, freezer or microwave. Our technicians work with hoods, air conditioners, heating and so on. Specialists repair all models from popular manufacturers. You can order San Diego appliance repair even if you have very large or complex equipment. In this case, we will send several experts to you. They will diagnose and repair your appliance quickly. Technicians use the latest tools, as well as original spare parts for such equipment.