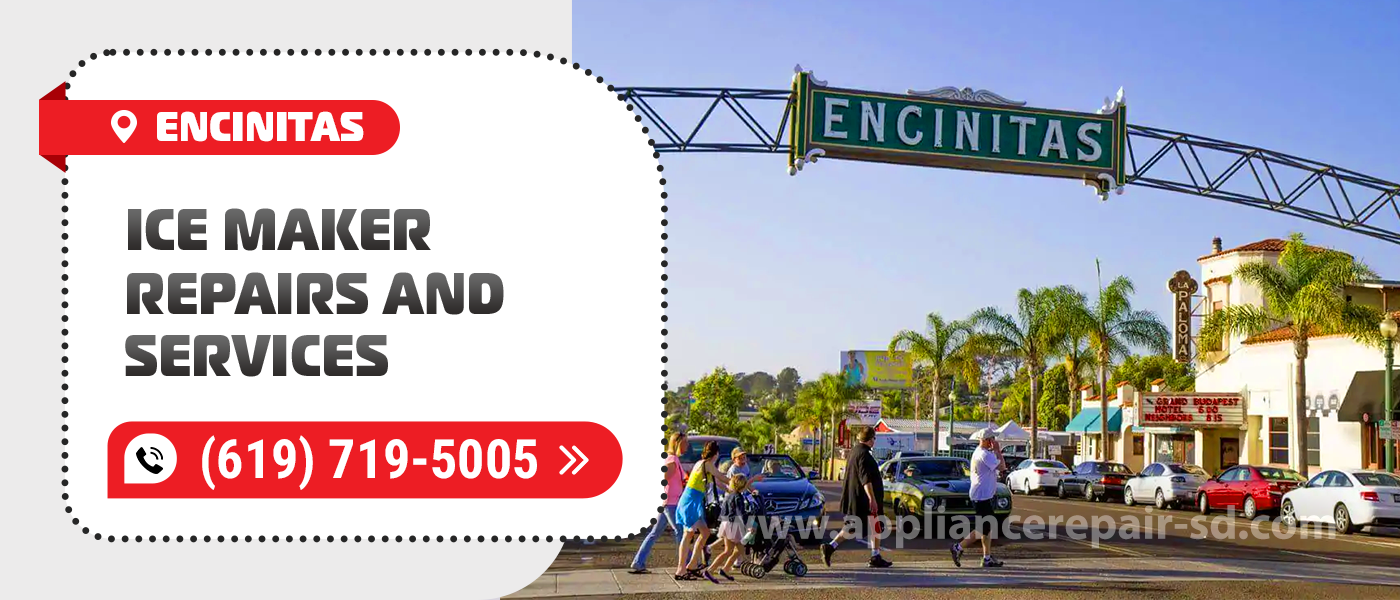 Ice Maker Repair in Encinitas
A failed ice maker means that you need to spend more time and effort to get the cubes ready. But there is a more pleasant and easier solution. Just reach out Appliance Service Center and your item will perform perfectly again soon. Since 2001, we provide the most reliable services for various household and commercial units. And our team of the best professionals easily finds the quickest effective solutions for any situation. By applying to us, you get the highest quality Ice Maker Repair in Encinitas, CA at the most reasonable price.
What does the reasonable price of repair mean? It means, that you clearly know what you pay for, and face no hidden fees. We always clearly inform you about the condition of your unit and the needed procedures. So, there will be no unpleasant surprises. We do not offer our services if we indicate that the appliance is beyond repair, or it is not cost-effective. Our company has the most affordable and fair cost for any Encinitas Ice Maker Repair. We also have discounts, which make our rates even more favorable. They are $30 for veterans and seniors, 15% for returning clients, and $25 for booking online.
It is quick and easy to get a clear vision of the situation and the approximate cost of its solution. For that, you only need to request a consultation or remote diagnostic. Our specialists will find the most effective way to fix your ice maker in minutes. It may even appear that we just instruct you and the issue vanishes! It may happen only with small problems, as we never recommend you dig inside the appliance without specific knowledge. Still, the most common way out is to apply for our arrival. Our specialists offer the most effective Ice Maker Repair in Encinitas, CA in any situation.
Your ice maker can fail in various ways. Even if the problem seems to be minor, you should not ignore it. Even the smallest malfunction can cause a serious breakage soon. Here you can see a list of the most common troubles with ice makers.
You cannot turn the ice maker on.

It goes off itself abruptly.

The appliance does not produce any ice.

It has the wrong temperature, and you cannot set the needed one.

The water supply is faulty due to a clogged water line, water reservoir, pump, filter, or damaged supply valve.

The ice has a foul smell or taste.

It makes the cubes too small, too big, too soft, too solid, or deformed.

While the appliance is working, it produces weird vibrations and sounds, like knocking, clicking, humming, buzzing, squealing, popping, thumping, etc.

The ice cubes cannot be easily ejected as they are covered with ice mold.

The ice is not falling into the ice basket or keeps falling when the basket is full.

The doors are faulty, broken, or cannot close/open/latch due to spoiled hinges, springs, gaskets, interlocks, lid switches, latches, or joints.

The water is leaking or condensing under the appliance.

The refrigerant coolant leaks or requires refilling.

The fan, thermostat, ice-cutting mechanism, compressor, control arm, motor, gearbox, control panel, power switch, or other part is dysfunctional.

The screen is faulty.

Buttons, knobs, switches, touchpads, or other controllers do not respond, are lost, or are damaged.

Fan blades, baffles, flaps, inner tubes, inlet pipes, seals, belts, leveling feet, bearings, wires, isolation, plug, or other detail require replacement.
When we know what happened and how to fix it, we are ready to act. Our company provides the swiftest Encinitas Ice Maker Repairs, so your item is not standing aimlessly for a long. We complete almost all orders the same day you apply! Our local office is always open, and our team is greatly organized. Thus, we use time in the most efficient way. Our services are available round the clock, so we are there for you in urgent situations too. Our technician rushes to your address immediately for just a little extra payment.
Not only the best management helps us to resolve any issues quickly. One more reason for that is the fluency and professionalism of our team. Their perfectly refined skills and excellent knowledge of the functioning and structure of ice makers always lead to brilliant results. Thus, we provide the highest quality Ice Maker Repair in Encinitas, CA for items of all brands and models. If your appliance is premium-class or the latest issue, do not worry! Our team regularly undergoes training and obtains licenses for dealing with such ice makers too. We know what to do in any situation!
Our work is always dustless and precise. Our neat and highly qualified technicians leave your room tidy and make your ice maker perform perfectly. We provide them with the best professional equipment, tools, and materials. Thus, each Encinitas Ice Maker Repair is solid, accurate, and effective. We also use perfectly fitting spare parts for each item we fix. We guarantee smooth and durable performance, as we treat each order with care and responsibility. You get a 1-year warranty for the details and a 90-day one for our labor.
Our reliability is proven with time. Over 20 years so far, our clients trust their electronics to us, and they are glad about our work. They always get the friendliest and most honest attitude and perfectly performing appliances in the most comfortable conditions. Thus, they do not hesitate to recommend our Ice Maker Repair in Encinitas, CA to friends. You can see their opinion on our Google page. There, our clients post tons of 5-star reviews.
Appliance Service Center adjusts to any of your requirements. Thus, you get the best result the way you need it! Flexible timing, best price, and flawless quality – that is about the Encinitas Ice Maker Repair and Service we provide. Just call us any time or place an application on our webpage. We call you back in a minute and help to arrange the most appropriate solution. Your ice maker will run like a clock soon again if you trust it to our caring hands!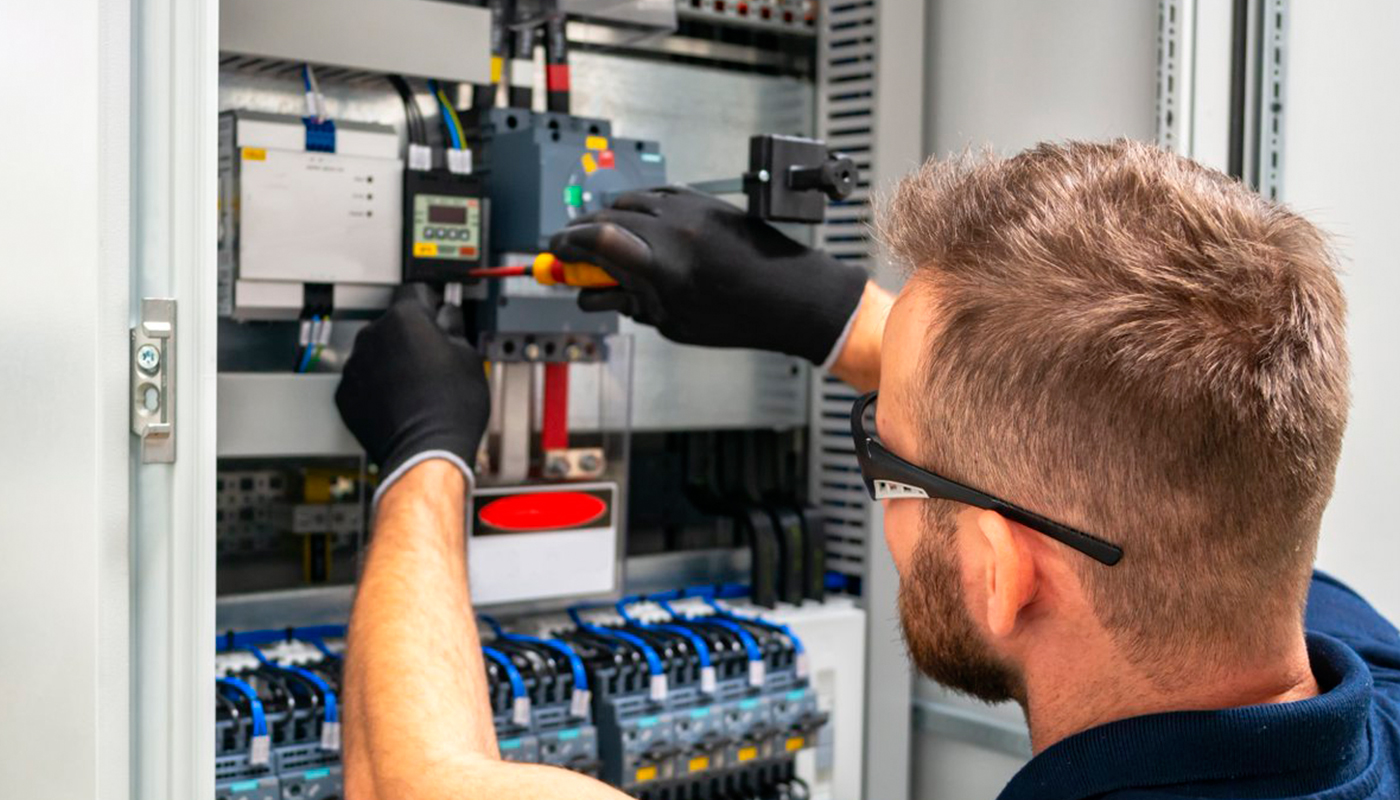 We use only professional equipment and tools, original spare parts, and high-quality consumables. Our technicians have 20 years of experience working with all types of household appliances from well-known brands. Specialists constantly improve their skills to provide you with high-quality services.
Frequently Asked Questions
Do you have any questions you would like to ask us? We recommend reading the answers to the most frequently asked questions first. If you don't find the information you need here, give us a call.