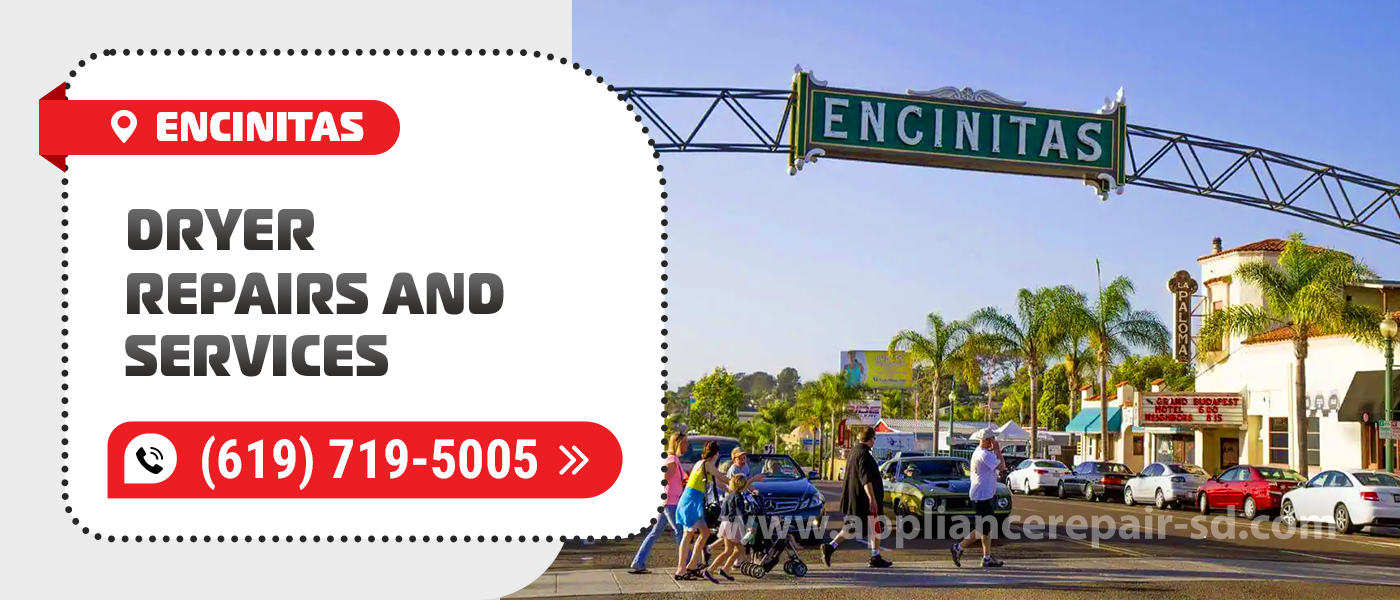 Dryer Repair in Encinitas
Everyone knows that time is one of the most precious things. Many inventions and electronics aim to help us use our time wisely. Thus, we do not waste it on things that can be done automatically. The dryer is one of such useful appliances, making our clothes dry really quickly. Appliance Service Center helps all owners of this appliance to have it always running perfectly. We offer the best Dryer Repair in Encinitas, CA in the most comfortable conditions. Our team provides a whole range of services at the highest quality, shortest terms, and the most favorable price.
As we started with the importance of time, we should mention how quickly we fix any dryers. In an absolute majority of cases, your unit runs like a brand new one the same day you apply! Our company offers the fastest Encinitas Dryer Repair whenever needed. The local department in your area is open round the clock. Thus, we can provide you with the needed services even during days off and non-working hours. If your case is urgent, our technician rushes to your place within 15 minutes for a small emergency fee. 
And even with that, our rates are the most affordable. We can adjust to any budget and report all the expenses for fixing your appliance. Thus, you are sure of paying the fairest price for a decent Dryer Repair in Encinitas, CA. We do not overcharge or have hidden fees as we want you to trust us. Returning clients, veterans, seniors, and those who make an online booking also get a pleasant discount.
The best pricing and timing are already great, but the better is that our work always has the highest quality. Our technicians treat each order with maximum responsibility. To be calm about the future performance of your dryer, you get a long-term guarantee when we finish. It is 90 days for our labor and 1 year for the details. We pick perfectly fitting spare parts to ensure the smooth and long performance of your item. With the best professional tools and materials, we conduct the most precise and neat Encinitas Dryer Repairs.
Equipment matters but the main reason for reaching flawless results is the outstanding professionalism of our team. We have over 20 years of experience in eliminating breakages of any complexity in household and commercial items. Our team conducts the most effective Dryer Repair in Encinitas, CA regardless of the brand and model of your unit. We also have licenses for dealing with luxury and the latest units. The brilliant skills and knowledge of our technicians are developing all the time to be maximum useful for you.
The main proof that those nice words are not just empty ones is the opinion of our clients. They are happy to apply for Encinitas Dryer Repair to our company. Getting the best solution in comfortable conditions and with a friendly attitude, they return to us again with other issues. Our customers post many positive reviews on our Google page and recommend our services to other people. Only being a reliable and client-focused company, we can successfully compete with other companies since 2001.
If you have some questions or want to clarify the condition of your dryer, contact us anytime. Our friendly and helpful specialists are always ready to provide any needed information. Just tell us what happened, and we swiftly find the most effective solution. Here is the list of the most common troubles that happen to dryers.
It cannot start or complete the drying cycle, stops midway, runs non-stop, dries too long, or shuts off abruptly.

The appliance cannot turn on or off.

The unit is vibrating, grinding, thumping, squealing, buzzing, hooting, knocking, rumbling, gurgling, clicking, humming, etc.

It does not heat (dry) the clothes.

The drum is not spinning or is broken.

The clothes remain wet or become torn after the drying cycle.

The cycling or high-limit thermostat, fuse, circuit breakers, thermal resistor, start switch, timer, motor, blower wheel, heating element, or other part is dysfunctional.

The unit gets too hot while working.

Pipes, hoses, lint filters, ducting systems, moisture sensor strips, or exhaust vents are obstructed.

Troubles with wires, plug, gas valve, or ignitor cause no electricity or gas supply.

Drum support rollers, glides, leveling feet, belts, bearings, buttons, knobs, switches, handles, or other details require replacement.

The lamps are going on and off or not glowing.

The door glass is cracked.

Troubles with opening, closing, or latching the door due to damaged gaskets, joints, springs, hinges, latches, lid switches, or interlocks.

The unit was installed wrong.

The controllers do not respond, the screen is blank or shows an error, or the whole control module functions improperly.

The appliance produces a gas, burning, or electrical smell.
Our team can resolve those and other issues swiftly. And remote diagnostic and consultation help understand the needed procedures and announce their approximate cost beforehand. It may happen that we just give you phone instructions and the issue vanish. Or we can conclude that the unit is not advisable or cost-effective to fix. But mostly, after talking, we know how to arrange the most efficient Dryer Repair in Encinitas, CA for you! 
People who apply to Appliance Service Center do not face long and stressful expectancy. They always have their units running perfectly, as we help with maintenance and timely fixing in the best way. If the quickest solution of the highest quality and the most reasonable price is what you want, we gladly help! Our team provides the most reliable Encinitas Dryer Repair and Service in any situation.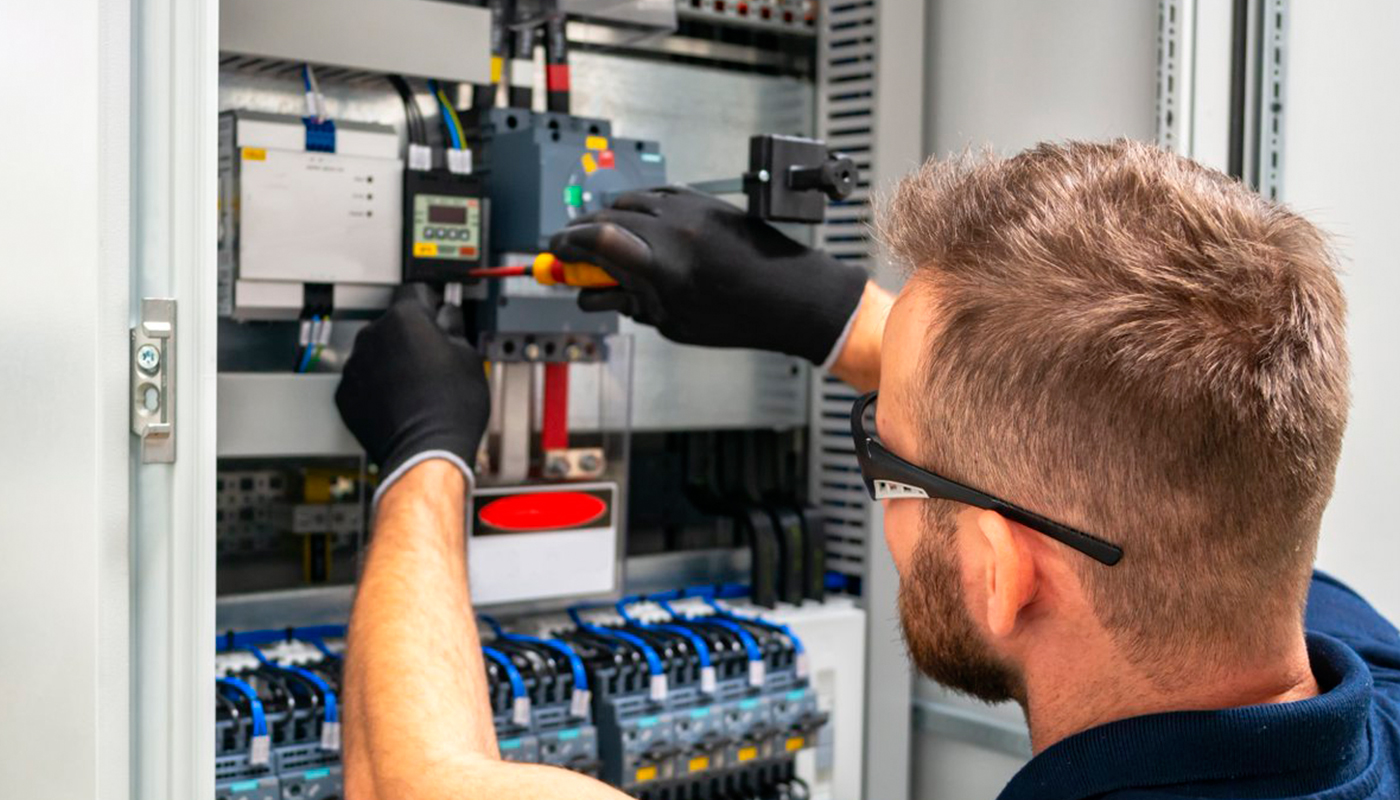 We use only professional equipment and tools, original spare parts, and high-quality consumables. Our technicians have 20 years of experience working with all types of household appliances from well-known brands. Specialists constantly improve their skills to provide you with high-quality services.
Frequently Asked Questions
Do you have any questions you would like to ask us? We recommend reading the answers to the most frequently asked questions first. If you don't find the information you need here, give us a call.