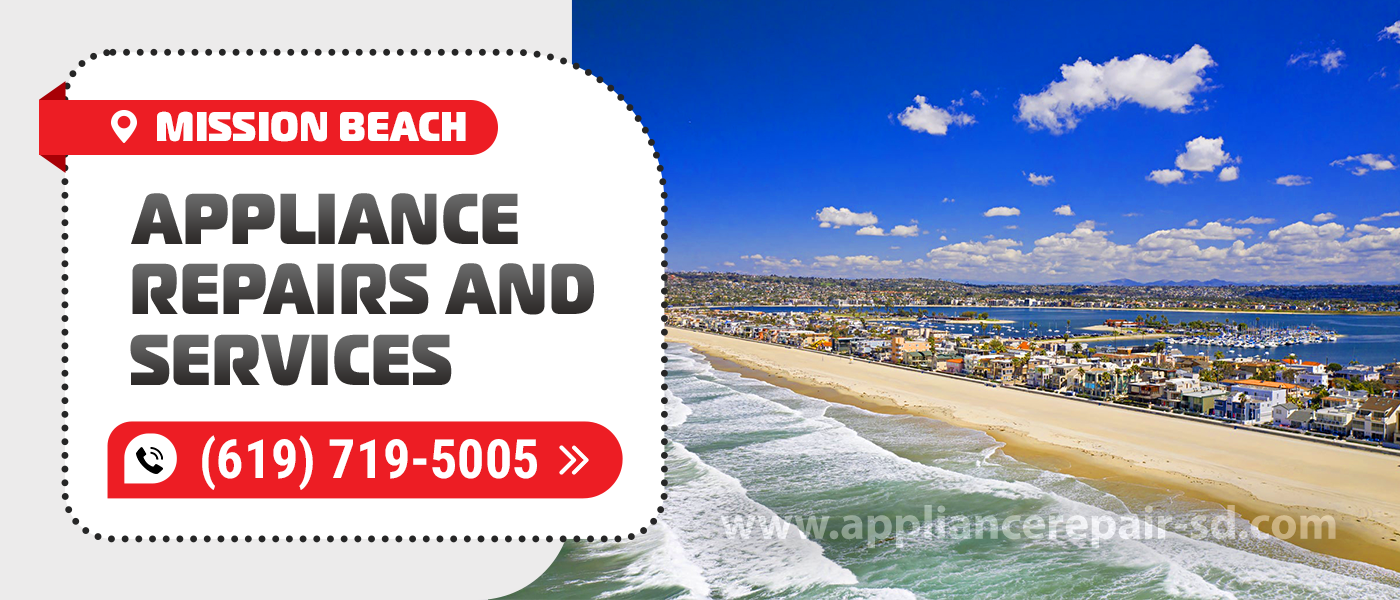 Mission Beach Appliance Repair
Modern equipment is fundamentally different from models that were popular on the market 10-15 years ago. This applies to both commercial and residential appliances. The latest models are made using sophisticated technology. That is why the repair of such equipment should be entrusted to true professionals. We recommend contacting the Appliance Service Center for assistance. You can order Appliance Repair in Mission Beach, CA any day as our company is open all year round.
Mission Beach Appliance Repair and Service can be ordered by owners of numerous equipment. For example, we repair cooktops, ranges, ovens, refrigerators and freezers. Specialists effectively restore air conditioners, heating, washing machines and so on.
What is important, you can order Mission Beach Appliance Repair in any situation. Our specialists carry out repairs of any complexity. Even if your appliance doesn't show signs of life at all, don't worry. Our technicians will definitely find a way to solve your problem. Experience shows that there are no such breakdowns that our employees couldn't eliminate.
But sometimes an unusual situation can happen. In some cases, the cost of repairs exceeds the cost of buying new equipment. Of course, in this case, we recommend the client to give preference to the second option. We also help the client to choose a new appliance. Our technician uninstalls the old equipment and installs the new one. When you order Appliance Repair in Mission Beach, CA, you can count on a full range of services.
Customers who turn to us for help can be sure that the repair will be successful. If you use the Mission Beach Appliance Repair and Service, you will receive a 90-day warranty. If the breakdown occurs again in the near future, we will help you free of charge.
We provide a 12-month warranty on new parts. If our technician installs a new part in your equipment, you will receive this bonus. It is worth mentioning here that we use only original spare parts with quality certificates. You can be sure that they will serve you for a long time.
Do you want repairs to go quickly? Trust our professionalism!
Our specialists have one important feature. They know how to perform tasks extremely quickly. If you order Appliance Repair in Mission Beach, CA, chances are a technician will handle the repair the same day. This happens in 90% of cases. Of course, the great experience of specialists affects the situation. Our technicians have been doing their job since 2001. In addition, specialists have access to all the necessary spare parts, tools for diagnostics and repair.
In addition, we delight our customers with a high speed of response to requests. Our company has no days off. We are ready to process your application even on a holiday and quickly send a technician to you. In 95% of cases, a specialist comes to the client on the same day. This is great news for people who need urgent repairs.
Do you want to know more about our company? We recommend reading reviews from customers who have used Appliance Repair in Mission Beach, CA. You can find many such comments on Google and Yelp. In addition, you can ask us questions personally by phone. Our manager is ready to consult you.
How to use the services of our company
To order Mission Beach Appliance Repair and Service, call the phone number listed on the site. Once again, we will say that we are ready to discuss the details with you any day. In addition, you can fill out the feedback form on the site. In this case, the Appliance Service Center manager will contact you shortly. The specialist will have a short conversation with you. You will need to tell the employee your address and choose the time when the technician should come to this address.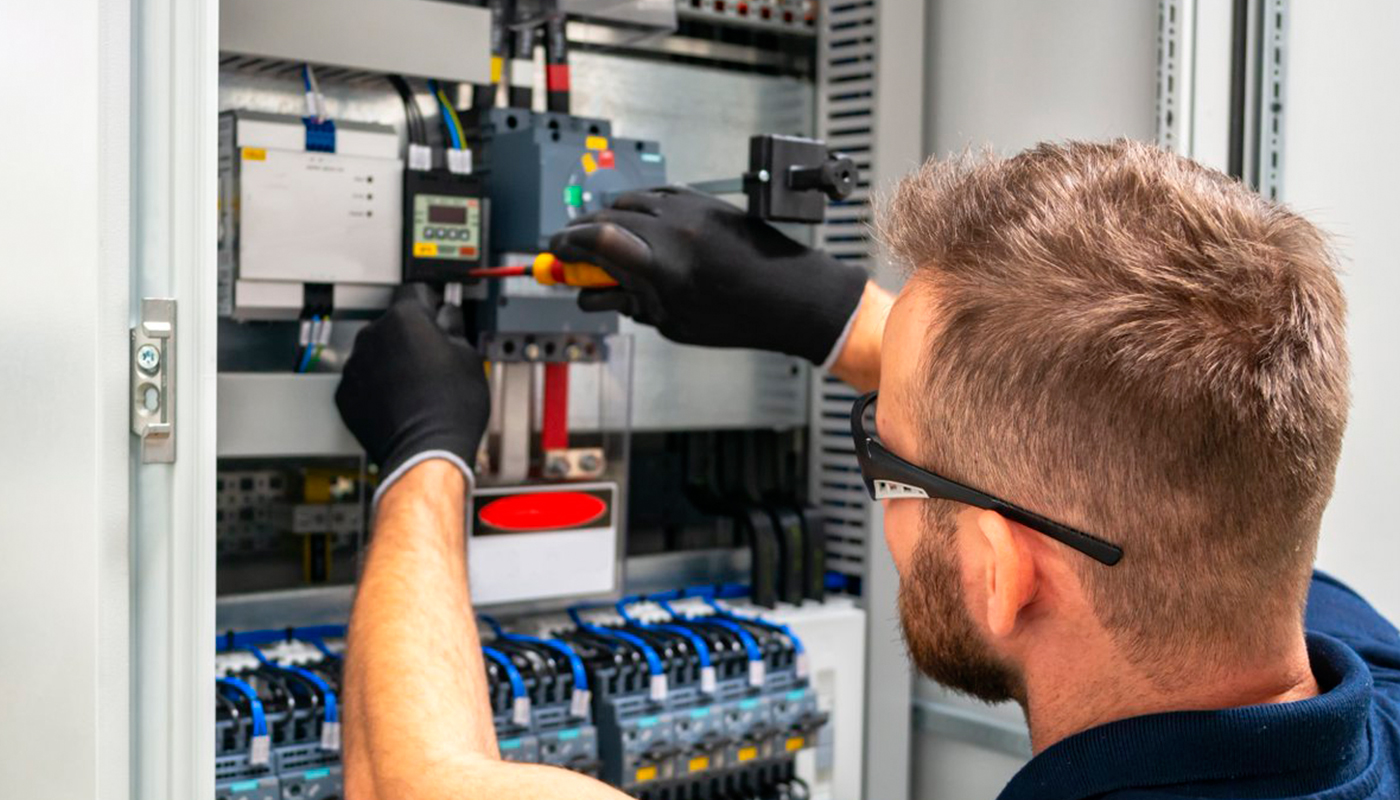 We use only professional equipment and tools, original spare parts, and high-quality consumables. Our technicians have 20 years of experience working with all types of household appliances from well-known brands. Specialists constantly improve their skills to provide you with high-quality services.
Appliances Repair services in Mission Beach
Here are the appliances we repair. Did you find what you need on the list? Contact us, order a repair, get a high-level service and a quality guarantee. A company with over 20 years of experience at your service!
Frequently Asked Questions
Would you like to ask us a few questions before using our services? We are ready to answer any of them. However, first we suggest you familiarize yourself with the list of questions that most often arise.
Yes, our customers can leave their applications by phone. To order Fridge repair, call the phone number listed on the site. We are glad to inform you that you can do it any day. Our company doesn't have days off at all. We work even on important public holidays. In addition, to order San Diego appliance repair, you can fill out the feedback form. Leave your phone number here and wait a bit. Approximately in 2 minutes our manager will contact you.
We are ready to help any client who wants to order Dryer repair. The complexity and nature of the breakdown doesn't matter to us. Our specialists have been working since 2001. During this time, we have come to the conclusion that they can solve 100% of customer problems. We advise not to carry out repair only in cases where the cost of this repair is very high. In this situation, we can help you choose new equipment. In any case, if you order San Diego appliance repair, you can count on the help of our specialists.
We have been repairing air conditioners for over 20 years. You can order Air conditioning repair and fully rely on our professionalism. We fix both the simplest breakdowns and the most complex ones. In addition, we carry out preventive work. For example, you can contact us if you just need to replenish freon supplies. By the way, one of the signs of a lack is too weak cooling. You can order San Diego appliance repair if you have a residential model or a commercial one. We repair both types of equipment equally effectively.