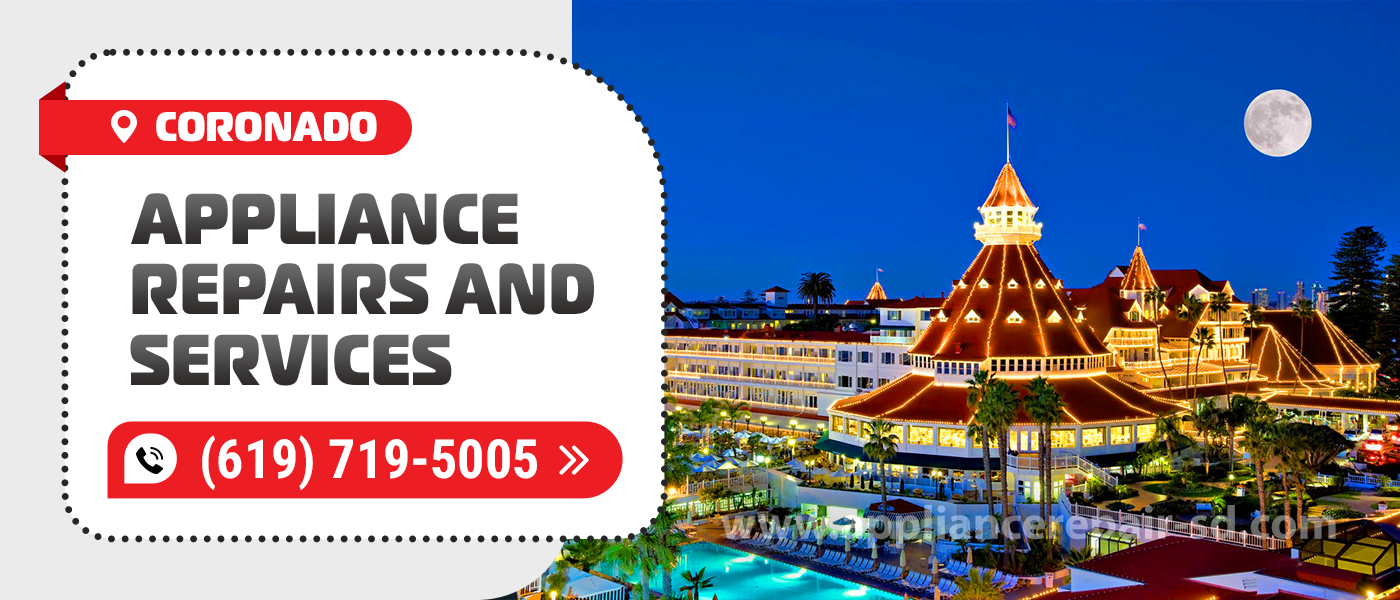 Coronado Appliance Repair
The Appliance Service Center specialists are true connoisseurs of modern commercial and residential equipment. Our professionals have been doing their job for over 20 years. The company was founded in 2001. Appliance Repair in Coronado, CA is carried out only by certified and trained technicians. Each employee of our company is insured. You can order repair any day, as our company operates all year round.
Any owner of commercial or residential equipment can order Coronado Appliance Repair and Service. We repair old appliances and appliances that have only recently entered the market. Technicians know how to repair refrigerators, freezers, heating systems, air conditioners. Specialists know how to properly restore washing machines, dishwashers, wine coolers, ranges and so on.
If you want to order Coronado Appliance Repair, you need to call us and tell us about your problem. The manager will conduct a personal consultation. If something not serious happened, the specialist will tell you how to solve this problem yourself. In the event of a complex breakdown, an expert will send a technician to you.
Sometimes it happens that repairs are more expensive than buying a new appliance. In this case, our technician will inform you about it. A specialist can give you advice on buying new equipment. In addition, our technician can uninstall the old appliance and install a new one. Feel free to order Appliance Repair in Coronado, CA. Our experts will help you in any case.
Technicians are able to carry out repairs in a short time. They have extensive experience and all the necessary tools for diagnosis and repair. In 90% of cases, repairs are completed on the same day. If necessary, we will send 2-3 specialists to you. Several experts are sure to carry out repairs as quickly as possible.
In addition, if you order Appliance Repair in Coronado, CA, we will please you with a high speed of response to the application. In 95% of cases, our technician arrives at the customer's address on the same day. As mentioned above, we work 365 days a year, so we are almost always ready to help you.
You will receive a repair with a guarantee of quality
Every customer who orders Coronado Appliance Repair and Service receives a 90-day warranty. Within 3 months, you can contact us again for help. If there is a warranty case, the repair will be carried out free of charge.
If our specialist installs a new part in your appliance, you will receive an additional warranty. This is a 12-month warranty for a new spare part. However, you need to know that we use original spare parts. They very rarely fail.
Our regular customers have the opportunity to save their money. If you order Appliance Repair in Coronado, CA and you have used our services before, you will receive a 15% discount. Just tell us that you have ordered repairs from us earlier.
Customers who order repairs via the Internet enjoy a special offer. They get a $25 discount. In addition, we offer a $30 discount for seniors and veterans.
Do you want to make sure that we carry out repairs efficiently? We recommend reading reviews about our company. You can find a large number of such comments on Google and Yelp.
If you have any questions about the work of our company, you can ask us personally. Contact us and get a personal consultation.
How to order a repair from our company
If you would like to use the services of the Appliance Service Center, call the phone number listed on the website. As mentioned above, we are ready to discuss the details with you any day. You can also order Coronado Appliance Repair and Service by filling out the feedback form on the website. Our manager will call you back within 1-3 minutes. Tell the specialist the time when it will be convenient for you to meet the technician of our company.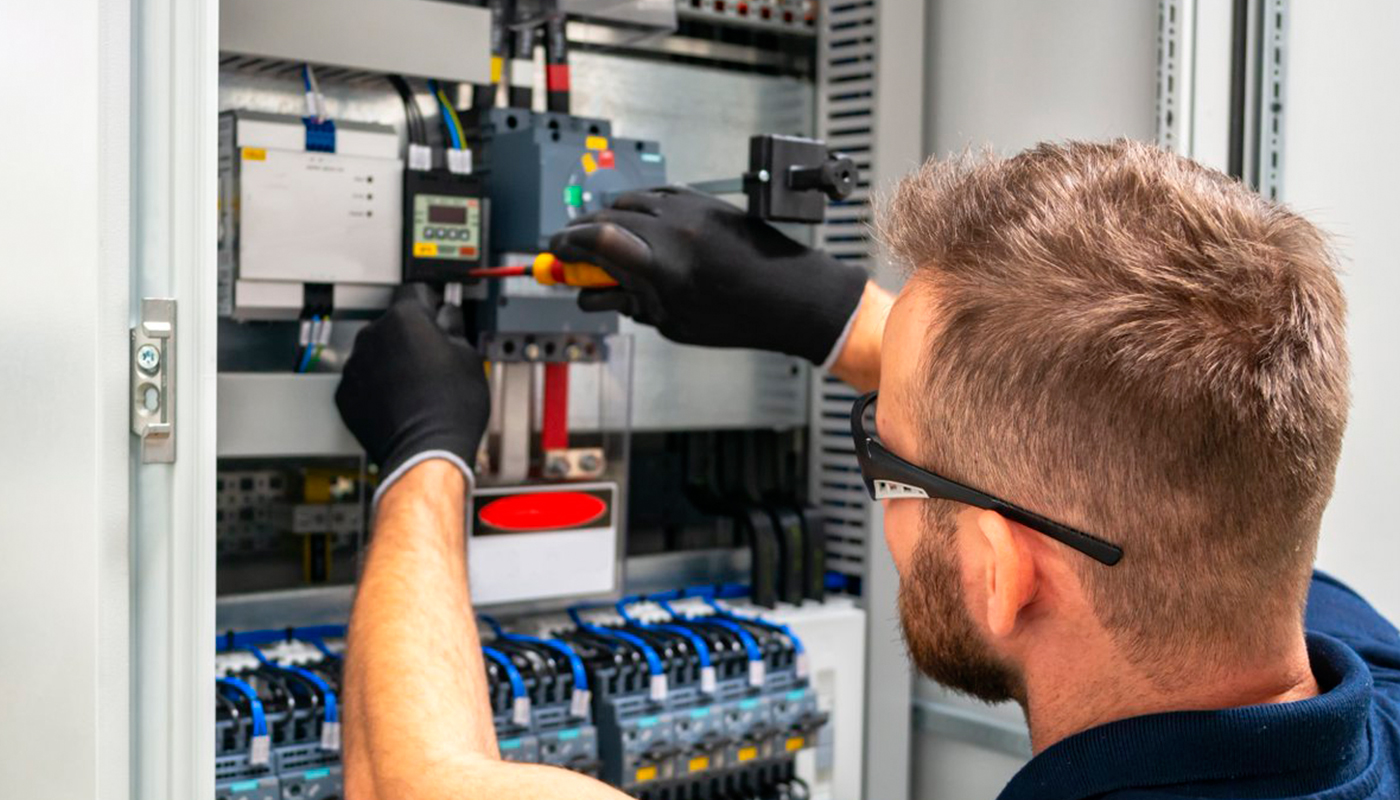 We use only professional equipment and tools, original spare parts, and high-quality consumables. Our technicians have 20 years of experience working with all types of household appliances from well-known brands. Specialists constantly improve their skills to provide you with high-quality services.
Appliances Repair services in Coronado
Here are the appliances we repair. Did you find what you need on the list? Contact us, order a repair, get a high-level service and a quality guarantee. A company with over 20 years of experience at your service!
Frequently Asked Questions
Do you want to order a repair, but before that you want to ask us some questions? We invite you to familiarize yourself with several popular questions that our customers have.
To order Fridge repair, you only need to make one phone call. Our specialists are ready to accept your application any day. We work 365 days a year. You can find the phone number of our company on the website. If you order San Diego appliance repair, you will receive assistance from certified experts. We provide our employees with all the necessary tools for diagnostics and repair. This is one of the guarantees of a positive result of the work.
If you order a Dryer repair or other service, you will most likely get help the same day. It usually takes a few hours for our technicians to arrive at the customer's address. Speaking in the language of statistics, in 95% of cases a specialist arrives at the indicated address on the same day. Repairs carried out by our experienced professionals take very little time. If you order San Diego appliance repair, with 90% probability, the work will be completed on the same day.
Of course, you can count on our help in this situation. Order Freezer repair and our technicians will quickly solve your problem. If the part that is out of order can be repaired, the specialist will restore it. If the item is beyond repair, a replacement will be made. Our company provides a 12-month warranty for new installed parts. In general, you can order San Diego appliance repair in any situation. Our technicians are able to fix any breakdowns, regardless of their nature.