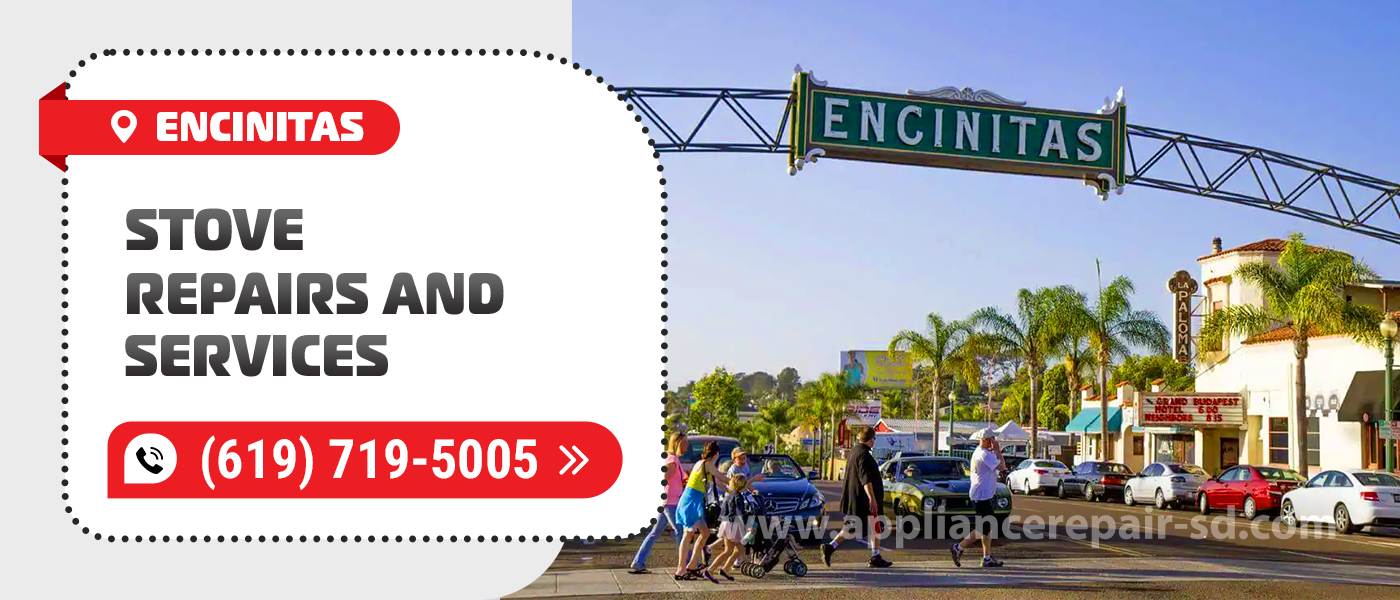 Stove Repair in Encinitas
For some people, a stove is not only a cooking appliance but a source of heat for a whole room. And if it fails, you barely feel comfortable, regardless of the way you usually use this item. Appliance Service Center is always ready to help you avoid or eliminate any breakages! Our team consists of highly qualified and proficient specialists with over 20 years of experience. Thus, they fluently conduct Stove Repair in Encinitas, CA of any type at the highest quality. We complete any tasks in the shortest terms and at the most reasonable prices.
Many people struggle to pick between an affordable price, high speed, and great quality. By applying to us, you do not need to think of that, as you get that all! We are honest with our clients and follow all the promises we give. 
And first of all, we do not overcharge or provide useless services. With us, you pay a fair without any hidden fees. If we arrive and indicate that the only solution is a replacement, we do not make money by pretending to help. In such a case, we give you recommendations for picking the best one and take a small service fee. Our company offers only cost-effective Encinitas Stove Repair. Additionally, we have special prices for returning clients, veterans, seniors, and online booking. 
To find out the approximate cost of the needed work, you can request a free consultation or remote diagnostic. Tell us what wrong signs you notice, and our specialist quickly detect the most effective way to eliminate the problem. We conduct Stove Repair in Encinitas, CA a way it is convenient for you and is rational for your case. So, if we can instruct you by phone, we gladly do it. Or, if we detect that your stove is beyond repair, we clearly inform you. But that happens rarely, and mostly the needed solution is our arrival.
You can pick any suitable time for us to come to your place. As our department in your area has a convenient location and perfectly organized management, we waste no time in vain. And thus, we can surely claim that we provide the swiftest Encinitas Stove Repairs. It takes less than a day to make your appliance back to normal in over 90% of orders. We also offer our assistance in emergencies. Indicate that your case is urgent, and the specialist sets off to your address within 15 minutes. This option means a small additional payment, but also the swiftest solution at any moment of day or night.
Our clients know firsthand that we are always ready to help in the most comfortable conditions. They leave tons of 5-star reviews about the best Stove Repair in Encinitas, CA we conduct. And they appreciate everything, starting with the best price and quality, finishing with our responsibility and friendly attitude. That is why, our customers get back to us if other units fail, and confidently recommend our company to others.
Since 2001, we have resolved hundreds of issues with stoves and reanimated tons of appliances. Our technicians easily deal with any problems and help avoid more serious breakages. Here is the list of the most common issues with these units.
The flame is red, orange, or yellow.

The burners are clicking, ticking, or hissing.

The fire goes off itself, sparkles, or flickers.

Burners, heaters, bake elements, broiler elements, induction or electrical coils, tans, grills, or other heating parts work too slowly, too weakly, too much, unevenly, or do not work at all.

You cannot adjust the needed temperature.

The control module, information screen, touchpad, or controllers malfunction.

You smell the gas even when the stove is off.

The unit produces a burning, electrical, or gas smell.

Light bulbs or indicators are burned out or blinking or a whole light assembly is faulty.

Fan blades, baffles, burner covers, grates, buttons, knobs, switches, leveling feet, drawer mechanisms, handles, belts, bearings, or any other details are spoiled or lost.

The induction surface is damaged, which makes temperature sensors flip.

The door glass or other surface is cracked.

The stove makes loud vibrations, grinding, buzzing, humming, squealing, thumping, or other inappropriate noises.

Pans get black bottoms after you use them on a stove.

The door gaskets, springs, latches, lid switches, joints, hinges, or interlocks are out of shape, so you cannot open, close, or latch the door.

Timers, thermostats, or fans are out of order.

Faulty pilot light, safety valve, wiring, isolation, or plug cause issues with gas or electricity supply.

Gas ports, ventilation, or fan is blocked with dust, crumbs, or grease.

The stove shuts off itself, goes on and off repeatedly, or you cannot turn it on.
Facing any of those or other problems, contact us to find the most effective solution!
We always do our best to be maximum useful for each client. Our team never stops developing. They know all the subtleties of commercial and household stoves, so eliminate any breakages fluently. We get licenses which prove the up-to-date qualifications of our staff. It lets us serve luxury and the latest items as well. You can be sure of getting the highest quality Encinitas Stove Repair regardless of what appliance you have. Our specialists reanimate units of all brands and models, no matter how old or rare they are.
To get a durable and solid result, we have not only outstanding craftsmanship of our technicians. Our team uses top-rank professional tools, equipment, and materials. It makes their work even more neat and accurate. We also have the widest choice of details for any Stove Repair in Encinitas, CA. Picking perfectly fitting ones, we ensure the long and smooth functioning of your item. And for your calmness, we provide a long-term warranty for our work. It is 90 days for labor and 1 year for spare parts.
Honest, reliable, and proficient – only a small part of all features of our team. Appliance Service Center has the best staff, which lets us be a top service provider. Our specialists are 24/7 ready to make any of your troubles with electronics vanish. So, what to do? Just contact us by phone or fill in the form on our website. We quickly arrange the most high-quality Encinitas Stove Repair and Service at a favorable price.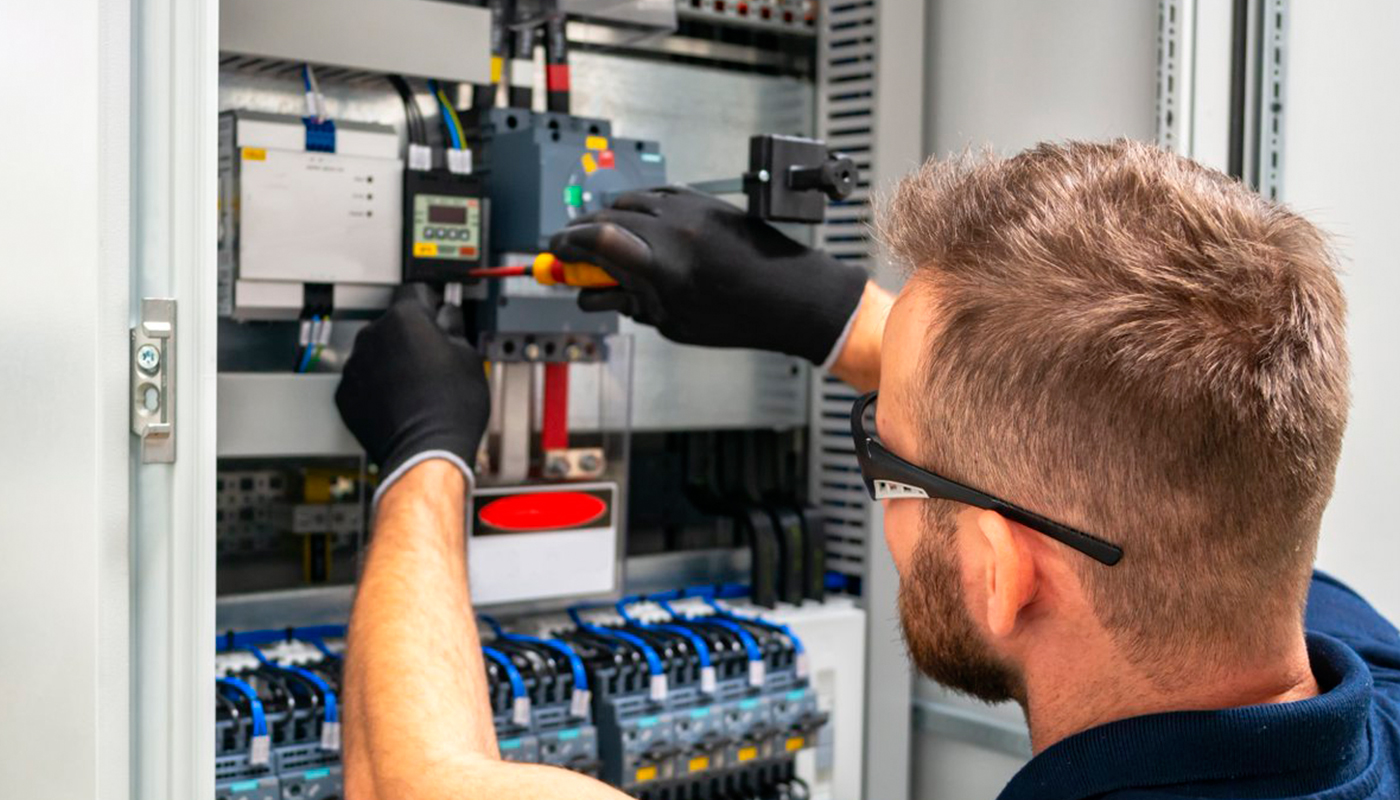 We use only professional equipment and tools, original spare parts, and high-quality consumables. Our technicians have 20 years of experience working with all types of household appliances from well-known brands. Specialists constantly improve their skills to provide you with high-quality services.
Frequently Asked Questions
Do you have any questions you would like to ask us? We recommend reading the answers to the most frequently asked questions first. If you don't find the information you need here, give us a call.