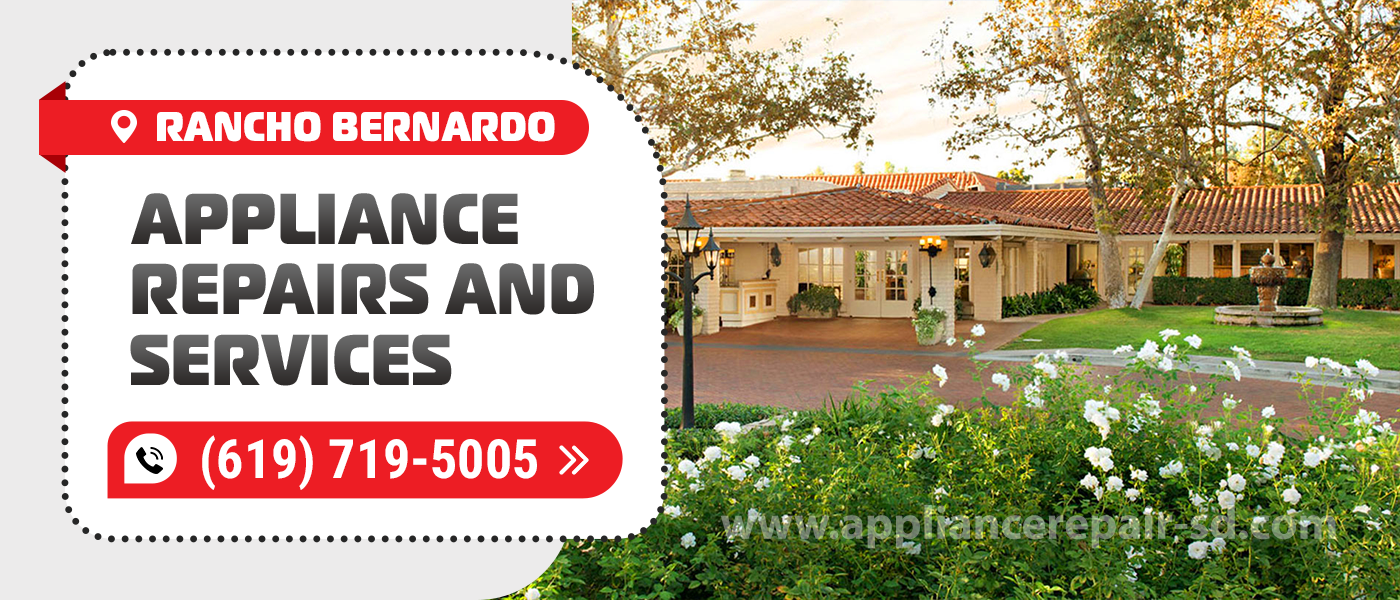 Rancho Bernardo Appliance Repair
High-quality repairs can be carried out quickly. This is what happens when a real professional gets down to business. If you would like to get help from an experienced technician, contact the Appliance Service Center. We offer our customers to order Appliance Repair in Rancho Bernardo, CA and get a guaranteed quality repair.
Customers who use Rancho Bernardo Appliance Repair and Service receive assistance from extremely experienced technicians. Our professionals have been in the business for over 20 years. The company started operating in 2001. We are considered one of the most experienced repair companies in our region.
Rancho Bernardo Appliance Repair is carried out by certified experts. Our employees have all the documents that confirm their high level. In addition, each specialist is insured. Before starting work, the technicians underwent in-depth training. They perfectly know all relevant methods of repair and diagnostics. Specialists faced all possible breakdowns many times. You can fully rely on our experience!
You can order Appliance Repair in Rancho Bernardo, CA in any situation. Our technicians carry out repairs of any complexity. As mentioned above, specialists have seen all possible breakdowns and know how to solve these problems.
Despite this, sometimes it is impractical to carry out repairs. This happens when the cost of repairs exceeds the cost of buying new equipment. In this case, our specialist will inform you about it. You can ask our employee to choose a new appliance for you. In addition, the technician can uninstall old equipment and install new equipment.
If you order Rancho Bernardo Appliance Repair and Service, you will receive a quality guarantee. We mean a 90-day warranty on the repair itself. If the failure occurs again within 3 months, we will solve the problem for free. In addition, we provide a 12-month warranty on new used parts. Here it is worth mentioning that our company uses only certified, high-quality spare parts.
Some more advantages of our company
We work seven days a week. Thanks to this, you can almost always get professional help. You can order Appliance Repair in Rancho Bernardo, CA even on important holidays.
Our specialist almost always comes to the client on the same day. This scenario is possible in 95% of cases. We quickly process customer requests and immediately send a technician to the specified address.
The repair itself doesn't take much time either. In 90% of cases, the specialist copes with his task on the same day. The technician carries with him a large set of tools and spare parts. This allows the expert to quickly carry out almost any repair.
Owners of large and complex equipment who order Appliance Repair in Rancho Bernardo, CA receive a special treatment. In this case, we can send 2-3 technicians to you. We do everything to ensure that the repair was carried out efficiently and quickly.
We encourage you to read testimonials from clients we have helped. To do this, go to Google and Yelp. If you want to get more information about our company, you can ask us questions in person. Call us any day.
How to use the services of our company
To order Rancho Bernardo Appliance Repair and Service, call the phone number listed on the website. Be ready to briefly describe the breakdown that has occurred. Also, our specialist will ask you to name the equipment model and manufacturer. There is another way to order a repair. You need to fill out the feedback form, leaving your details there. The Appliance Service Center manager will call you back shortly to agree on the details. Tell the specialist your address. Choose a time when it would be convenient for you to meet our technician at your place.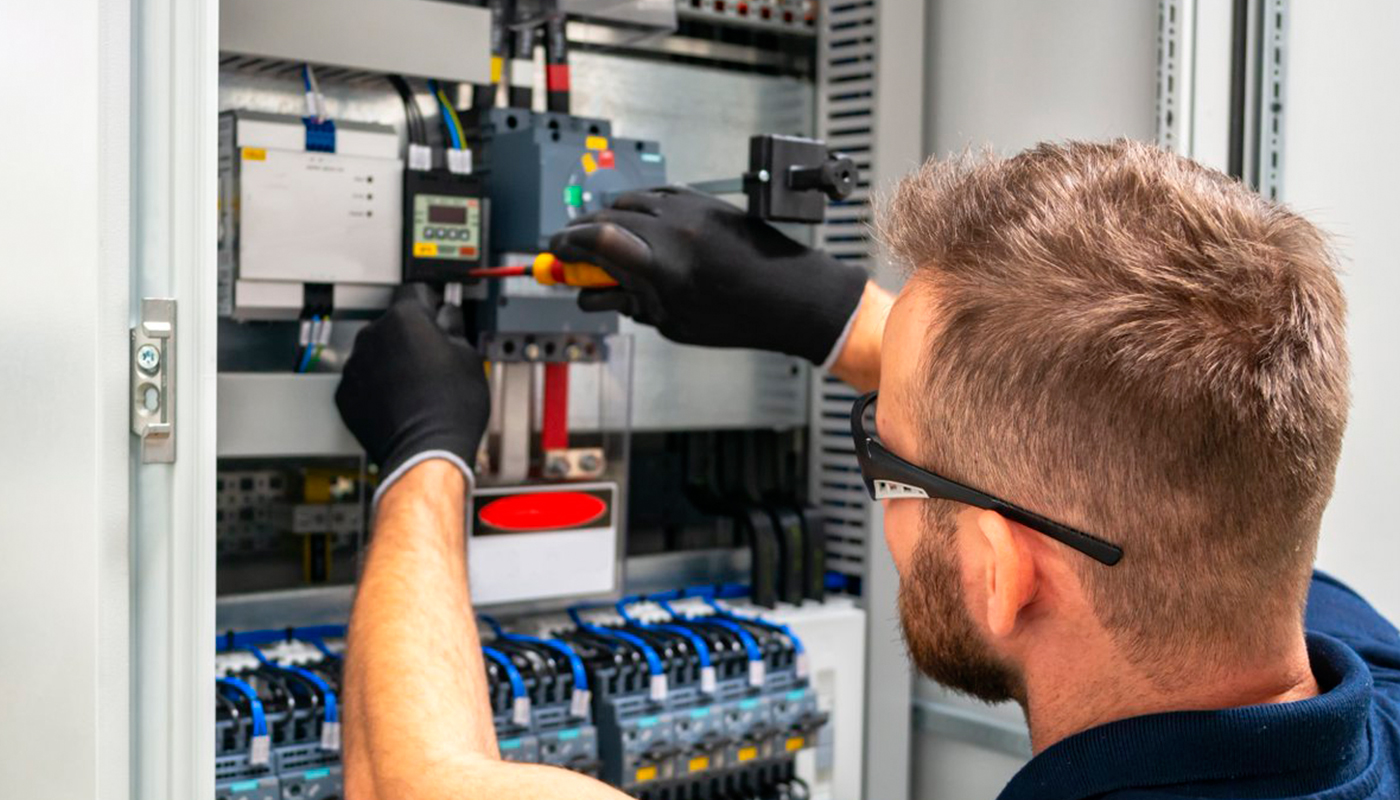 We use only professional equipment and tools, original spare parts, and high-quality consumables. Our technicians have 20 years of experience working with all types of household appliances from well-known brands. Specialists constantly improve their skills to provide you with high-quality services.
Appliances Repair services in Rancho Bernardo
Here are the appliances we repair. Did you find what you need on the list? Contact us, order a repair, get a high-level service and a quality guarantee. A company with over 20 years of experience at your service!
Frequently Asked Questions
Many customers who want to order repairs first want to ask us some questions. To get started, you can read the answers to the most popular questions. If this information is not enough for you, you can call us.
This procedure is very short and simple. To order Fridge repair, contact us by phone. You can find the phone number of our company on the website. Our experienced manager will talk to you. You can count on pleasant communication, because our specialists are very sociable and friendly. The manager will ask you to tell us about the breakdown. After that, a specialist will send a technician to your address. You can also order San Diego appliance repair by filling out the feedback form. Leave your phone number here. Our specialist will contact you within 1-3 minutes.
Yes, we guarantee it to you. Each client who orders Dryer repair receives a warranty. Firstly, we will give you a 90-day warranty on the repair itself. If a warranty case arises in the future, our specialist will help you free of charge. Secondly, customers receive a 12-month warranty on new parts. We carry out San Diego appliance repair using only original parts. You can rest assured that these are certified, high-quality products.
Of course, you can count on our support in this situation. Air conditioning repair can be ordered by any owner of such an appliance. We work with commercial and residential models. Our experts effectively repair all appliances from popular brands. The year of manufacture doesn't matter. If you order a San Diego appliance repair, our technician will diagnose and find the cause of the malfunction. After that, he will spend only a few hours fixing the problem. In 90% of cases, repairs are completed on the same day.