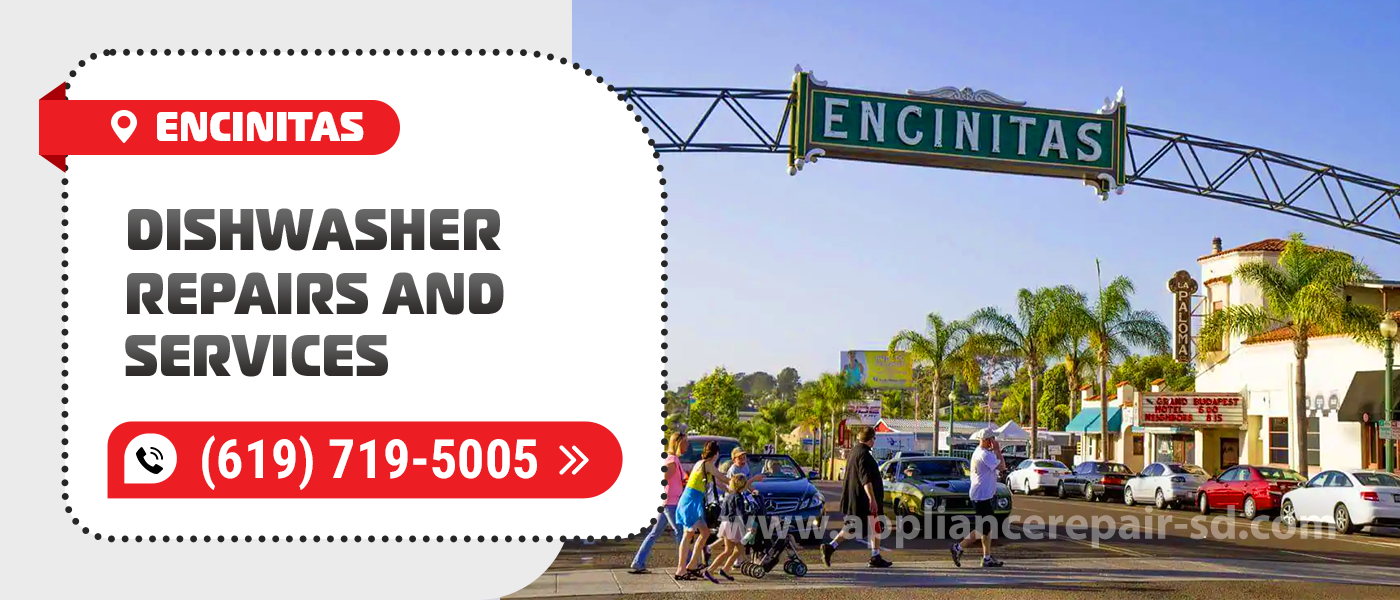 Dishwasher Repair in Encinitas
Joel Houghton invented the dishwasher in 1850 for people not to waste time washing cutlery themselves. Appliance Service Center works tirelessly since 2001 to help you have this unit running properly all the time. Thus, your task is only to notice in time when your dishwasher requires help. For other tasks, specialists are ready with the best ideas and solutions! If you apply to us for Dishwasher Repair in Encinitas, CA, your item will run like a clock shortly. We always offer the best prices, the highest quality, and the quickest solution.
If you apply to a proper service center, its team resolves any issues in the most stressless way for you. We surely claim to be a reliable company, which focuses foremost on the comfort of our clients. 
And that is not just self-appraisal but a representation of the opinion of our customers. The ones who applied to us for Encinitas Dishwasher Repair are extremely happy with such a decision. They post tons of positive reviews, sharing the experience of working with us. Our clients always get the friendliest attitude and flawless results. Thus, they confidently recommend us to friends and apply to us again when other electronics fail.
There are no such difficulties that our team cannot cope with. The only case when we recommend you a replacement is when the repair is not cost-effective or rational. Then, we take a little service fee for arrival and help you pick a new item according to your needs. 
And mostly, the way to solve your issue is to apply to us for Dishwasher Repair in Encinitas, CA. Our technicians are greatly skilled and know all subtleties of household and commercial dishwashers. They fluently deal with appliances of all brands and models, as have over 20 years of experience in fixing them. Their qualification is always up-to-date and lets them properly serve luxury and the latest units too. For that, our team has regular training and gets licenses from the best manufacturers. Brilliant quality of work goes without saying!
We have reanimated breakages of any complexity and always know what to do. Here is the list of the most common troubles that you may face with your dishwasher.
The water or foam leaks outside.

The door hinges, springs, gaskets, joints, latches, interlocks, or lid switches are deformed.

The door glass, shelves, or body surface is cracked.

The door is not latching, closing, or opening.

Problem with the timer, motor, pump, thermostat, heating element, or other hardware.

The dishwasher is not draining.

It has a foul smell inside.

While working, it produces a burning or electrical smell.

The body of the dishwasher is heating much.

Slide arm malfunctions, so the racks cannot roll out.

The spray arm, sump strainer, hose, pipes, or filters are obstructed with grease or pieces of food.

Dishes remain dirty, oily, covered with detergent, or wet.

The unit is humming, buzzing, vibrating, gurgling, bubbling, clicking, thumping, gurgling, squealing, or producing other extrinsic noises.

The controllers do not respond.

The setting screen is blank or shows an error message.

The control panel malfunctions, so you cannot use your appliance properly or adjust the needed settings.

The unit fills with water non-stop or does not fill at all.

The water inlet valve, float switch, heating element, motor, timer, filters, hoses, pipes, holders, cutlery baskets, belts, bearings, leveling feet, buttons, knobs, switchers, handles, or other parts are spoiled and require replacement.

The lights are burned out or going on and off.

The water, detergent, or electricity supply is disrupted.

The dishwasher cannot start or finish washing, turns off itself, washes non-stop, pauses midway, or does not turn on or off.

The wiring, isolation, or plug is damaged.
To eliminate most of those problems, we need to replace certain parts. Picking the most suitable ones is essential for the smooth functioning of your dishwasher. Thus, we gathered a huge variety of the best original and alternative parts in stock. Our specialists pick perfectly fitting ones for each item and budget. Providing Encinitas Dishwasher Repairs, we use the best materials, tools, and professional equipment. Thus, our team conducts each procedure neatly and precisely. To make you sure of the highest quality and durability of our work, we provide it with a long-term guarantee.
We are always looking for the most effective solutions for you. Thus, our specialists are always ready to provide you with consultation and remote diagnostics. These options help quickly find the problem and detect the best way to resolve it. It may appear that we can just give you simple instructions and the issue vanishes! Or we can detect that the work is not recommendable even without arriving. But those cases are rare. We always are honest with you and offer only the most efficient Dishwasher Repair in Encinitas, CA!
Talking about the effectiveness of the repair, an important aspect is its price. Surely, if the work costs the same as a new item, it is not advisable. With us, those cases happen rarely and depend on the cost of the needed parts. We set the most affordable cost of Encinitas Dishwasher Repair and can adjust it to any wallet. We clearly report what you pay for and have no hidden fees. Plus, we have pleasant special offers. They are $25 off for online booking, $30 off for seniors and veterans, and 15% off for returning clients.
And you can get all those amazing conditions at any moment you need. Our local department is open round the clock. We never make you wait long, as we know that time is precious. In over 90% of orders, it takes us less than a day to complete any Dishwasher Repair in Encinitas, CA. You can also request an urgent arrival at any moment of day or night. It costs slightly more but means that the technician departs at your address immediately! Providing the quickest assistance is one of our principles.
The Appliance Service Center team is the most friendly and proficient. It means that we resolve any issues in the most comfortable and effective way. All you need to do is to let us know that you need our assistance. We will make your dishwasher perform like a brand new one in the shortest terms! Our company always provides the highest-quality Encinitas Dishwasher Repair and Service at the most reasonable prices.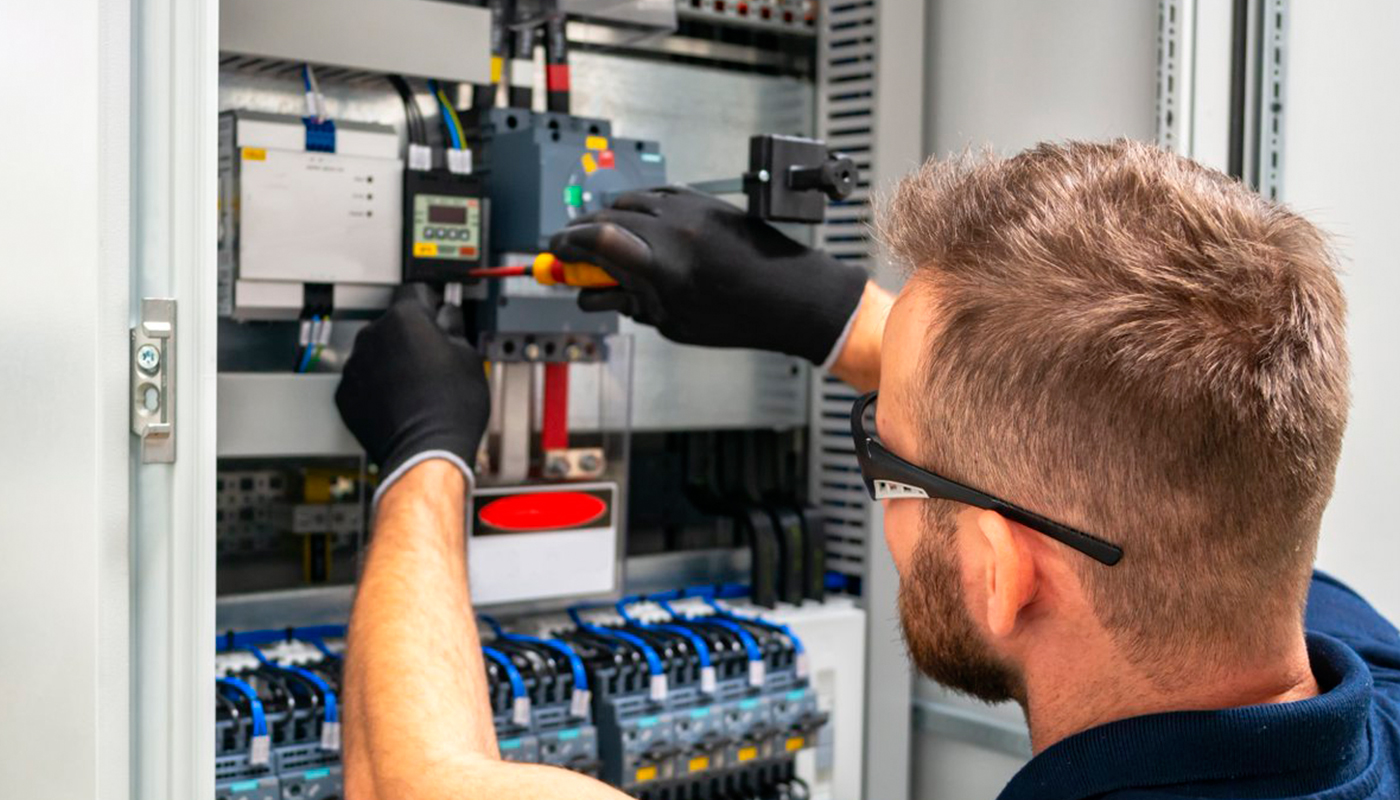 We use only professional equipment and tools, original spare parts, and high-quality consumables. Our technicians have 20 years of experience working with all types of household appliances from well-known brands. Specialists constantly improve their skills to provide you with high-quality services.
Frequently Asked Questions
Do you have any questions you would like to ask us? We recommend reading the answers to the most frequently asked questions first. If you don't find the information you need here, give us a call.